Hi friends, this is my entry to the #monomad challenge of today, I hadn't posted here for different reasons, and I hope I don't sound rude, but one of the reasons was that the challenge became black and white portraits, and I don't usually take portraits, but that is about to change, soon I hope to dedicate more to local photography in my city, and especially portraits, so, here I go again.
I took this picture on Saturday night, he is my friend that I almost always go out to take pictures with, I almost always take advantage when he is taking pictures, or he is concentrating on something to take pictures of, I think everybody knows that I like street photography and urban photography, that's why I almost never tell him to pose for the picture, I always take pictures of him when he doesn't see me haha.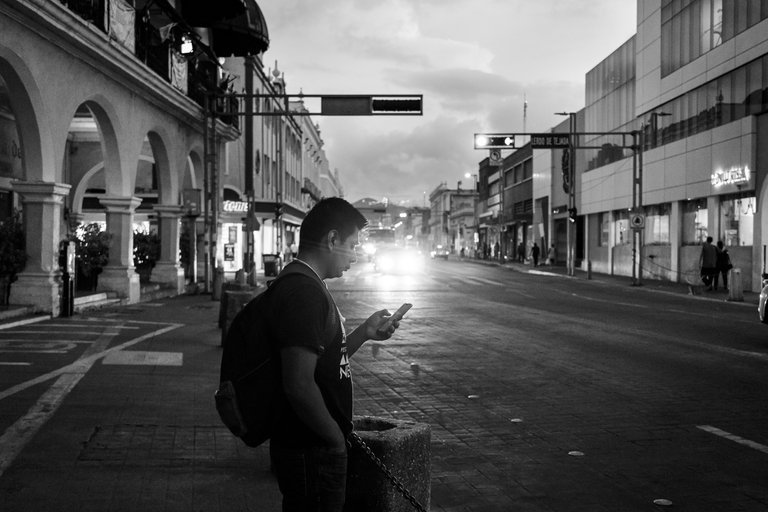 ---
| Category | Street photography |
| --- | --- |
| Camera | Canon EOS Rebel T6 |
| Lens | Canon EF-S 24mm F/2.8 STM |
| Aperture | F/2.8 |
| Shutter speed | 1/60 s |
| Focal length | 24mm |
| ISO | 400 |
| Flash | No |
| Tripod | No |
---
Thanks for watching my post, see you in the next one.
---
---