I don't know about you, but when an idea gets into my head, I can't stop until I get what I want to know, in this case I want to check if a post with only one image really attracts more attention from visitors or not, I probably won't recommend making a post like mine, with only one picture because you'll probably get poor support from all hive users.
The thing is that for now it is more important for me to check the idea I have in my head, even if that makes me earn less reward with the post, the important thing is to know the reality and check the results.
But enough talk, it's time to put the image, in recent days I was getting old wood to serve me to take my pictures I want to start doing, with a concept between still life, product photography and dark food photography, the idea is to use the softbox and speedlite flash I bought, because, what is the point of having bought it if I don't use it?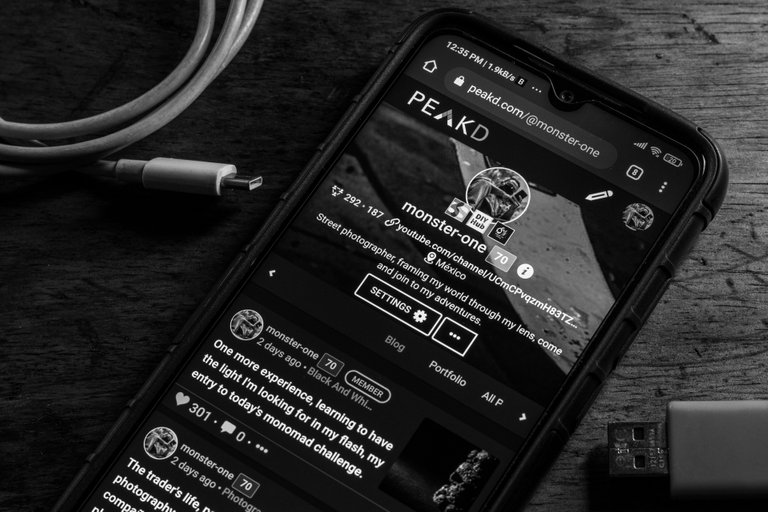 For the lighting I used a small homemade softbox that I made several months ago using a led lamp, here I leave the
link of the post in case you want to see it
, actually I was making another concept in color photography that you will see in the next post, but I couldn't miss the opportunity to make a photograph for the
#monomad
challenge, so I thought, I like to use
@peakd
in my cell phone, and almost always I check hive in my cell phone, why not show it with an image? Besides showing that the last post was for this community, I hope you liked today's post.
---
All photographs are my property, taken by me, @monster-one
---
Thanks for watching my post, see you in the next one.
---
---