Hello my friends of the community and this challenge in black and white that we love so much, today I want to make the continuation of the last post I did in hive, only that, that was a video and with photographs at 24mm, also the subjects were ducks, this time the photos are with the 50mm, and the subjects are geese, get ready to see a some animal photography.
I took some corn to feed them so that they would stand in front of my camera without fear, I don't say without moving because they really didn't stop moving, and fighting each other, but these two kept looking at the corn as if they thought they didn't leave them too much.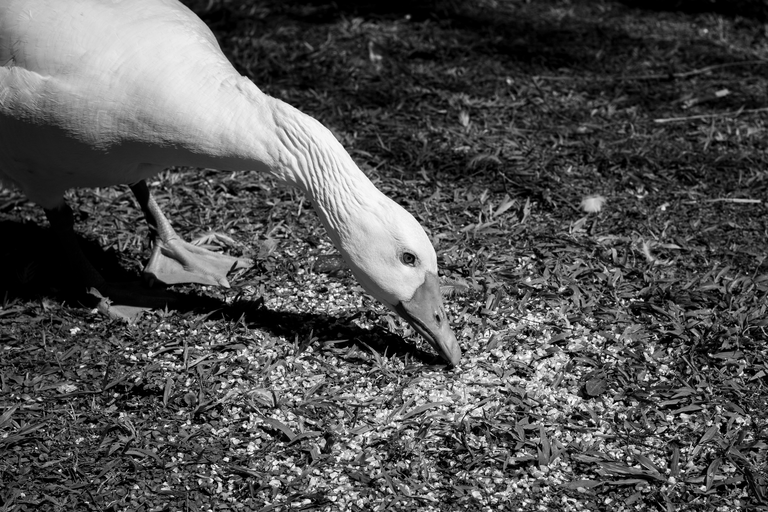 The truth is that I had a lot of trouble deciding what I wanted in my frame, using the 50mm it was impossible to include everything in the scene and also keeping detail, like those beautiful goose eyes, so I had to choose what I wanted to include.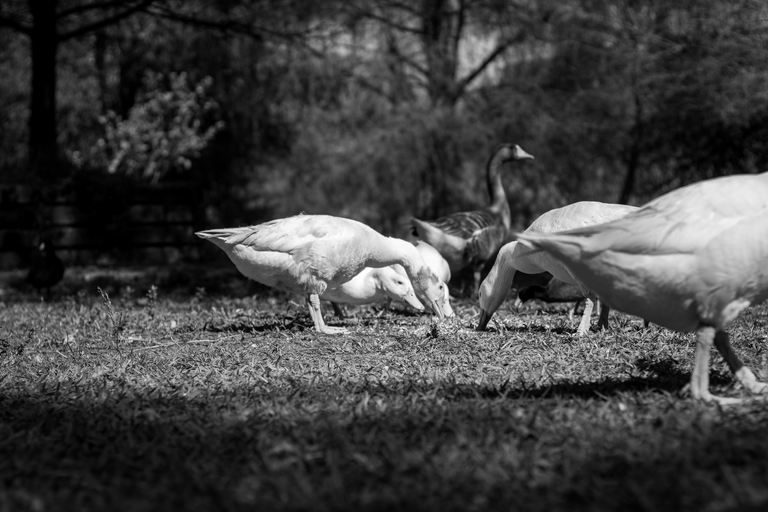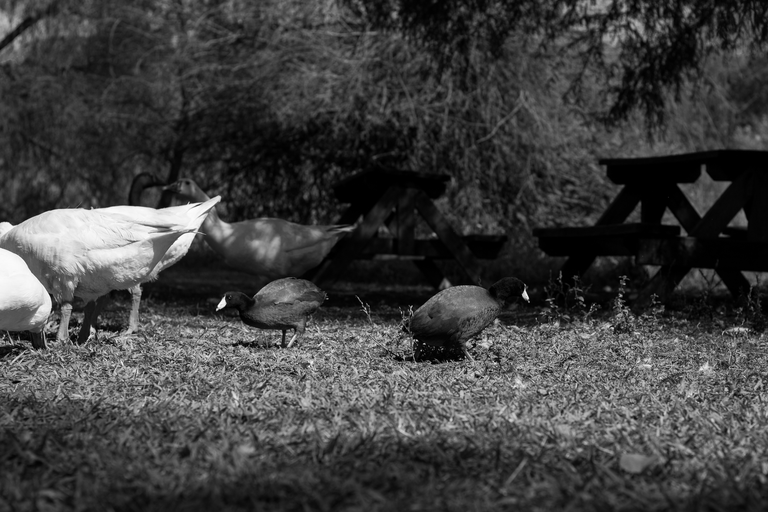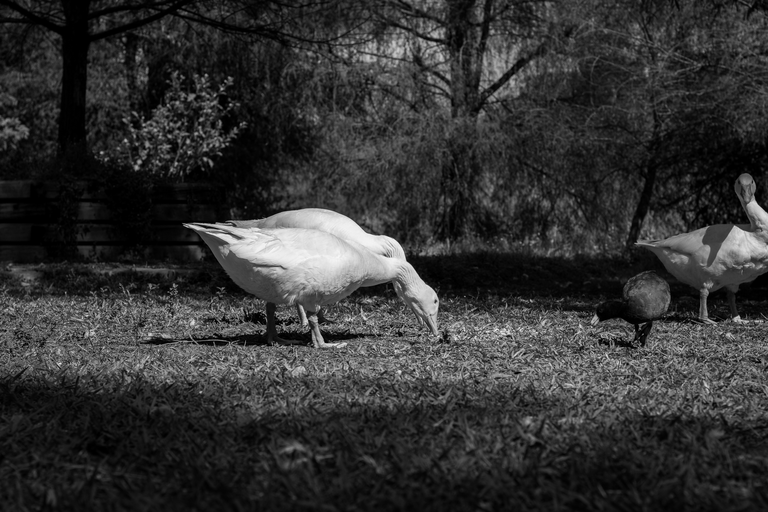 There were other small birds that I don't know what they are called, but they seemed to be unafraid to walk among the geese.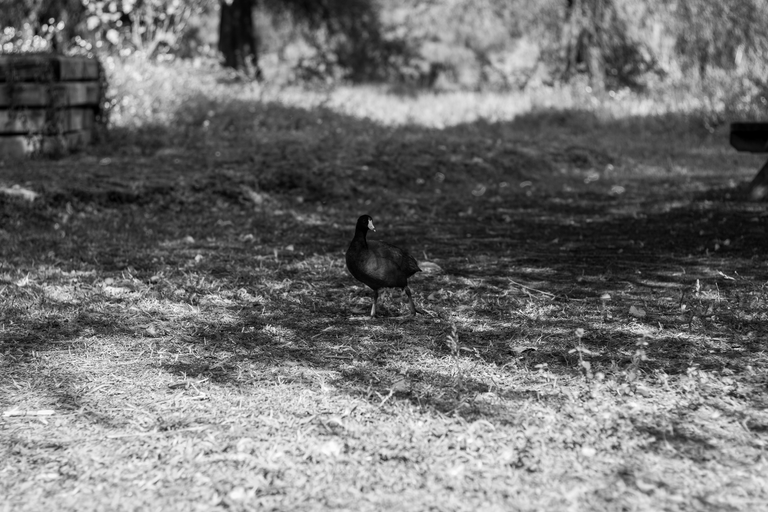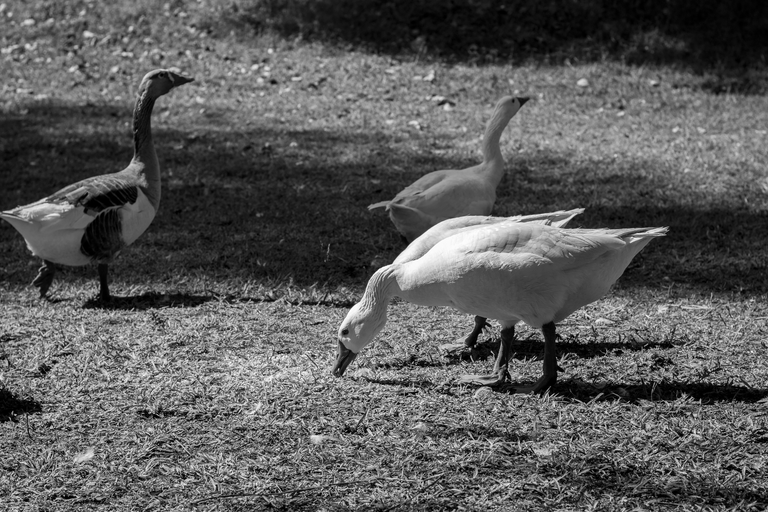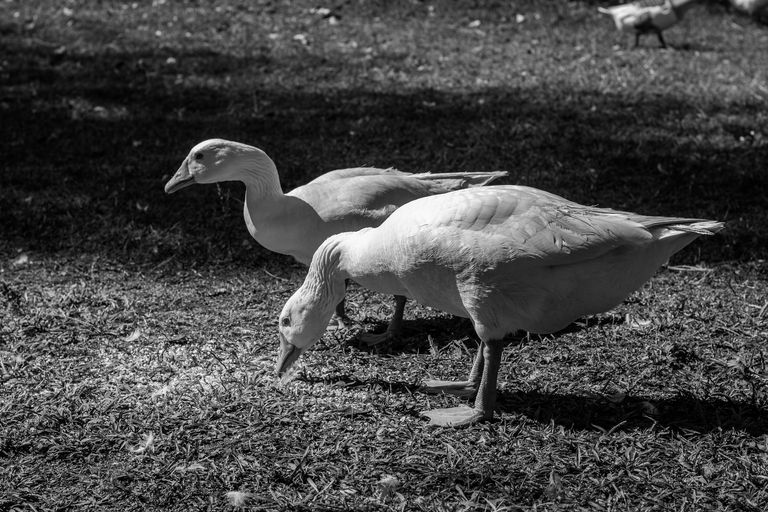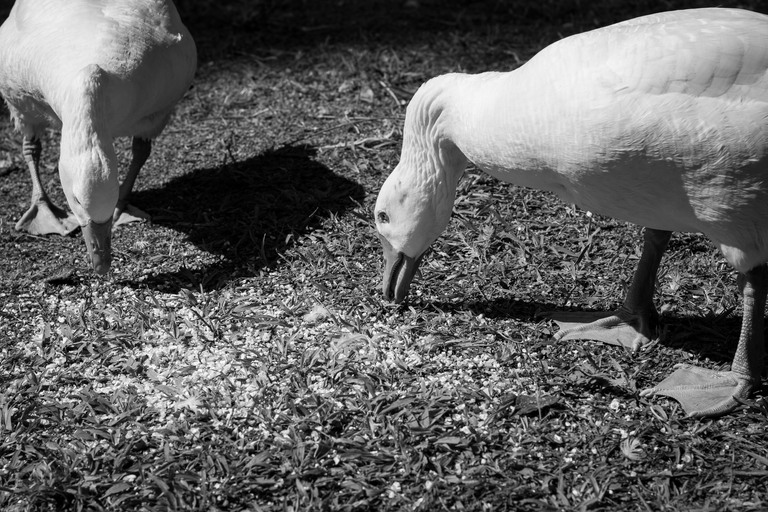 I have been working too much in several personal projects, that is making me very tired, yesterday when I went to take these photos, I invested almost 6 hrs to get the photos I needed, for these photos I took just the time it took to finish the food, it is likely that next week I will show you at least one of the photos that I consider with more potential, and that are the ones that take me up to 1 hrs to get a single photo.
---
All photographs are my property, taken by me, @monster-one
---
Thanks for watching my post, see you in the next one.
---
---