All right, time to make a new post for this beautiful community, I love the monomad challenge because it allows us to express ourselves without the distraction of color, you have to know how to master the light and understand it to create the best result, and that's part of what I want to talk about today because the last few days I have seen a synchronization failure that I mentioned before.
And well in case you don't remember, I mentioned that if I put the flash on the hot shoe, I don't have any sync problem, the problem comes when using the flash wirelessly, I already changed the batteries to the receiver and the transmitter, and the problem keeps growing, today it gave me problems even at speeds of 1/100, and you may wonder why I want to use the flash off camera if I'm doing macro photography, and the answer is simple, the side light or Rembrandt gives more depth and three-dimensionality to our images, look at the following pictures.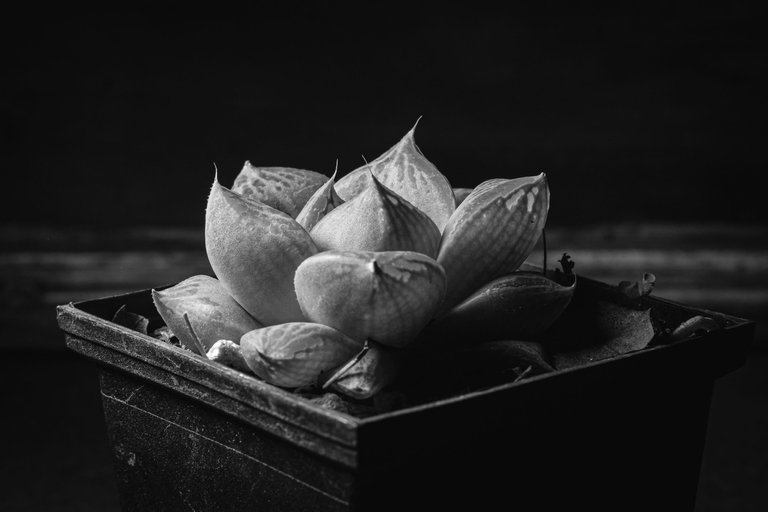 This is a new plant that I bought to continue with my new vice, it is called haworthia cymbiformis according to the data I found, and since I saw it I thought of these black and white photographs in which I wanted to include part of its pot, and a little dramatic background, using the flash on the hot shoe, it is likely that the background would have come out darker and it was not what I wanted, that's why I needed the light with Rembrandt style.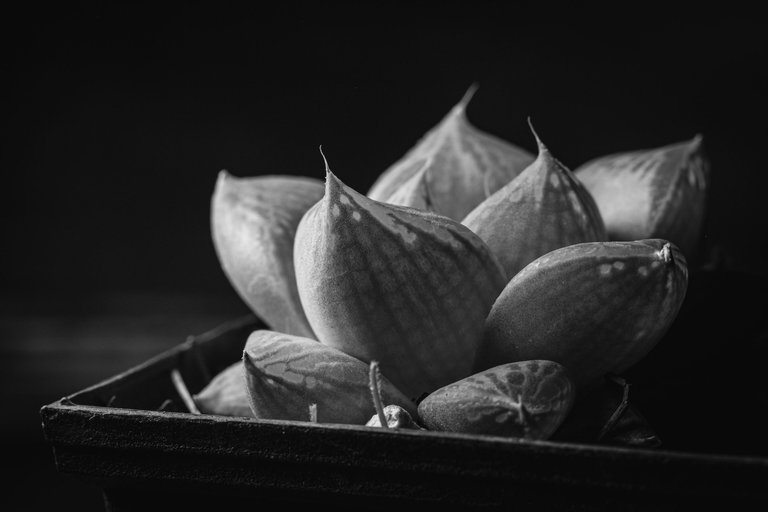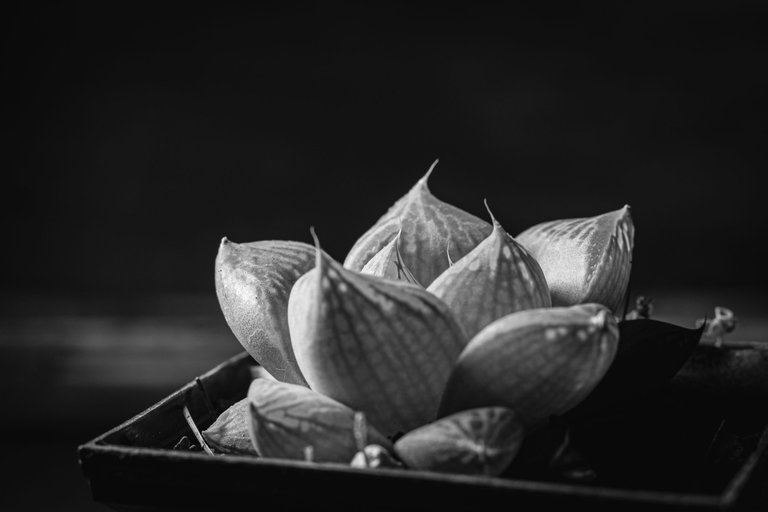 As I mentioned, I had a lot of problems today, in fact I had to discard a lot of pictures, I haven't counted them yet but I guess there must be almost 30 that are out of sync and therefore not useful, I will still do some tests tomorrow to completely rule out any possibility, it could be that being so close to my subjects I am having this problem, so tomorrow I will mount everything as normal, softbox and tripod, and I will take some normal pictures with the 50mm to see if I still have a problem with the sync.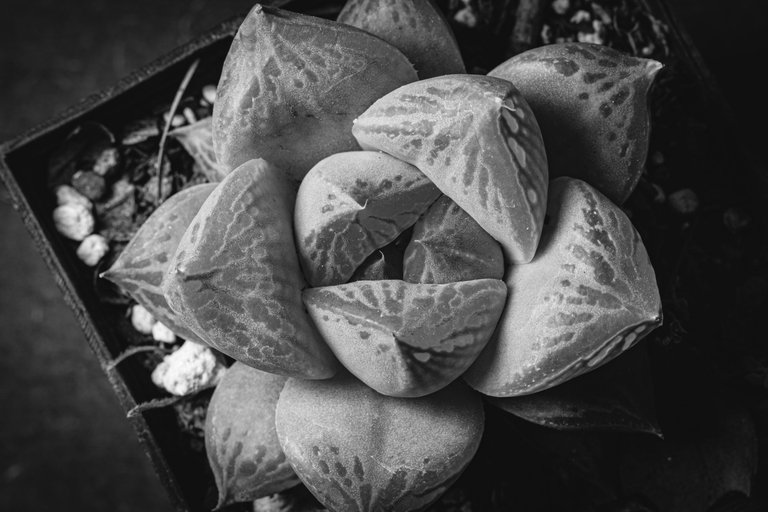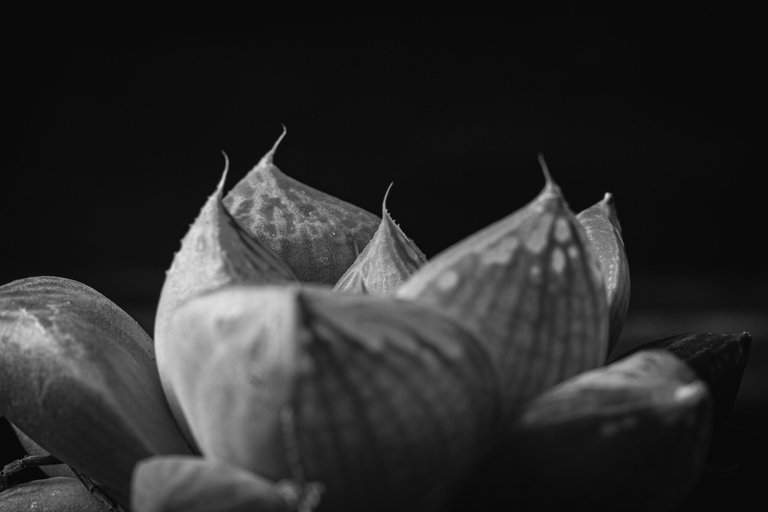 So I will keep you informed if I need to buy a new flash or if I find the solution with the current one, even if it is already damaged and is still giving me sync problems, there will always be jobs that I can keep doing such as product photography, food photography, still life and stock photography, as long as there is not much movement it will still be useful.
---
All photographs are my property, taken by me, @monster-one
---
Thanks for watching my post, see you in the next one.
---
---