Sometimes we get so immersed in personal things that we leave photography aside, during the last few days I've been quite busy, so much that I haven't taken any new pictures, I have some saved but they are for other projects and to be honest they are already edited, so turning them into black and white is not something that I really want to do, especially because whenever I make a post with black and white pictures it's because when I took the picture, I thought it would look better that way.
---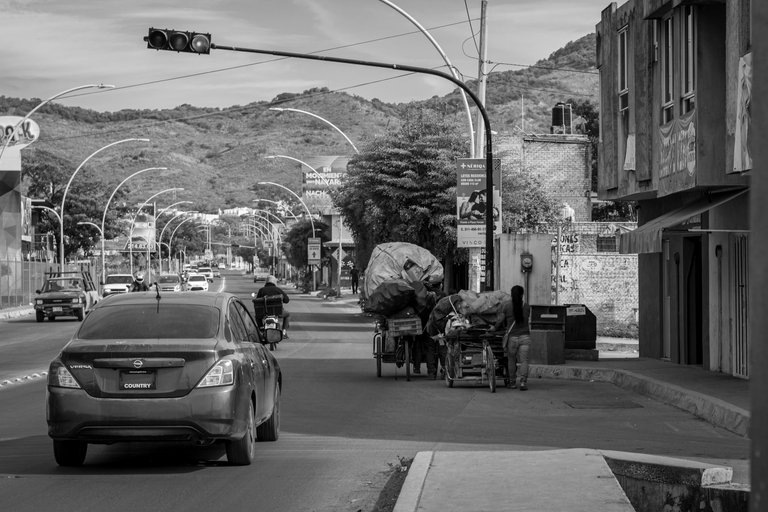 Today while I was doing some things that I had pending, I took the camera with me as always, so I took the opportunity to take 3 pictures, yes, only three, with them I thought that they could make a good story of what happens in the city, I started seeing this couple that collects trash, currently in the city where I am, and I think that in all of Mexico, there is not a good recycling service, most of the time the garbage goes all together, that's where these people see a window of opportunity to do the work and earn a little money, after several days of collecting, it's time to go and sell the product, and that's exactly what they're going for right now.
---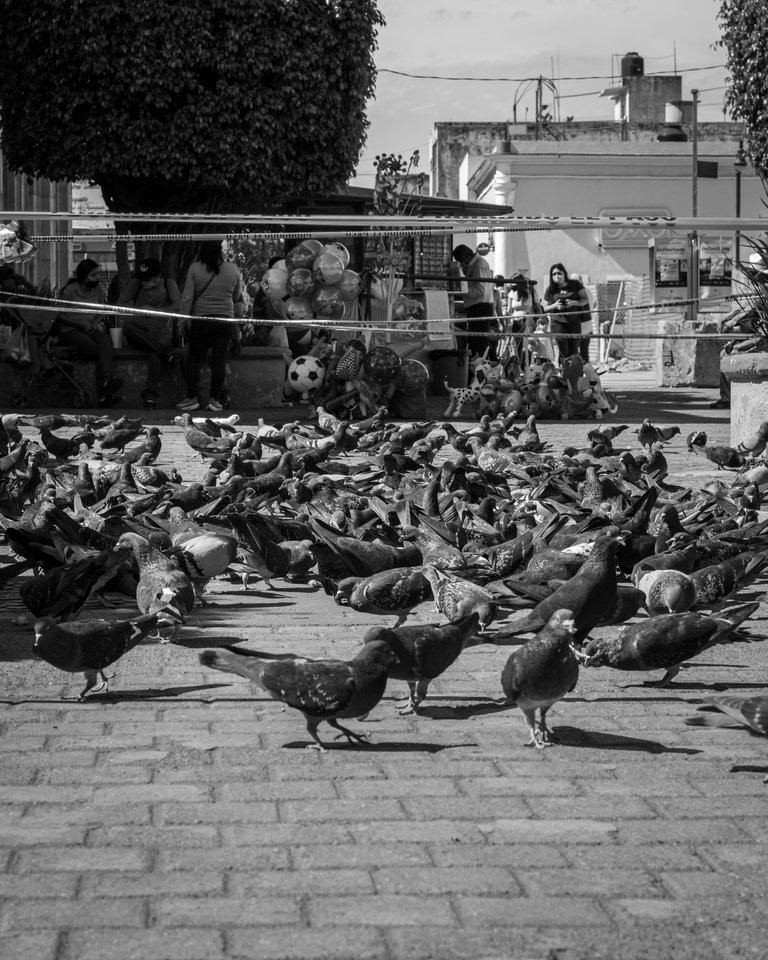 Currently there is alarm in the city due to civid-19, after so many months still it is not possible to avoid the spread between people, mainly because most people still don't believe in the virus, the malls and public squares had opened, but last weekend the order was given to close the parks, and to put a schedule to the stores to be able to make their sales, the pigeons are animals that without a doubt we will find in any city, but what called my attention today, is that hundreds of them were eating in a restricted area, someone brought rice and bread crumbs to give them the food of the day.
---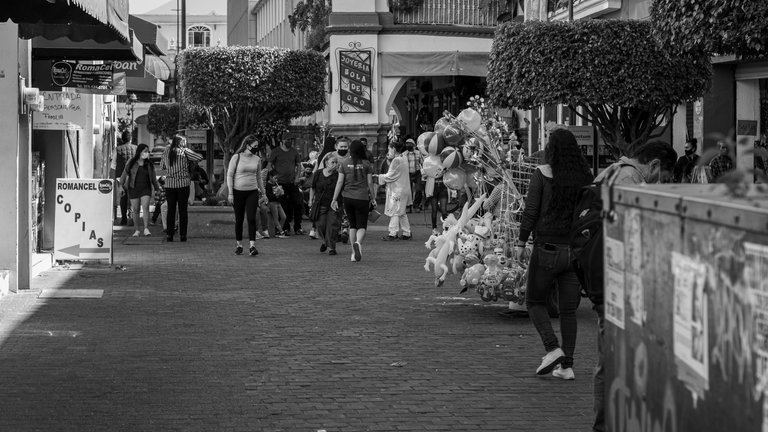 Just as if they were the pigeons, in another area of the square all the people were walking, some sitting and watching everyone pass by, some trying to sell something, another singing for money, others begging, but all together, that also caught my attention, I wonder if they all went out to do procedures that can only be done in person.
---
As you can see the pictures were taken with a harsh light, the midday light, however the more time goes by the easier it is for me to control my pictures without under or over exposure, more than anything that was the challenge today.
---
All photographs are my property, taken by me, @monster-one
---
Thanks for watching my post, see you in the next one.
---
---