Sometimes I like to do different things, yesterday while walking down the street I saw the lines being drawn, and that caught my attention, I immediately thought of a post for black and white, and here is the result, all photos taken with the 24mm which in a way, distorts reality a little bit and you have to be careful with this focal length.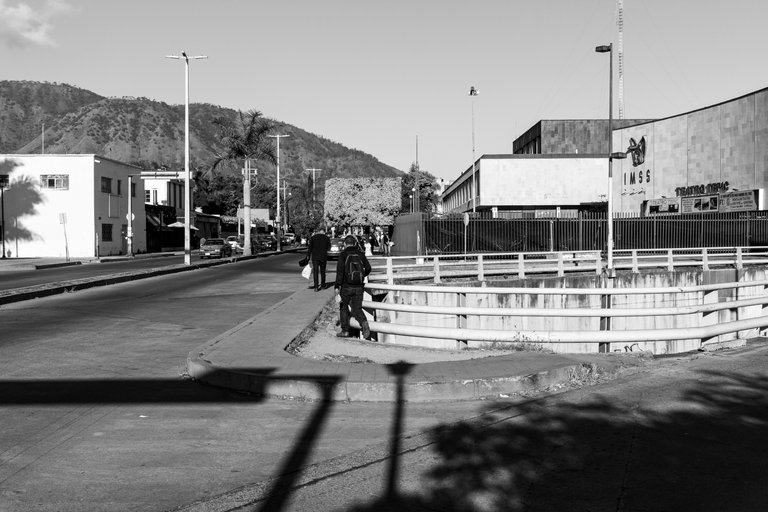 We started with the most dramatic photo, and I say this not so much because of the composition, but rather because these people were coming out of a medical laboratory and since they were coughing, it is very likely that they were going to take the covid test, plus I liked the shadows a lot, the schedule allowed for something creative.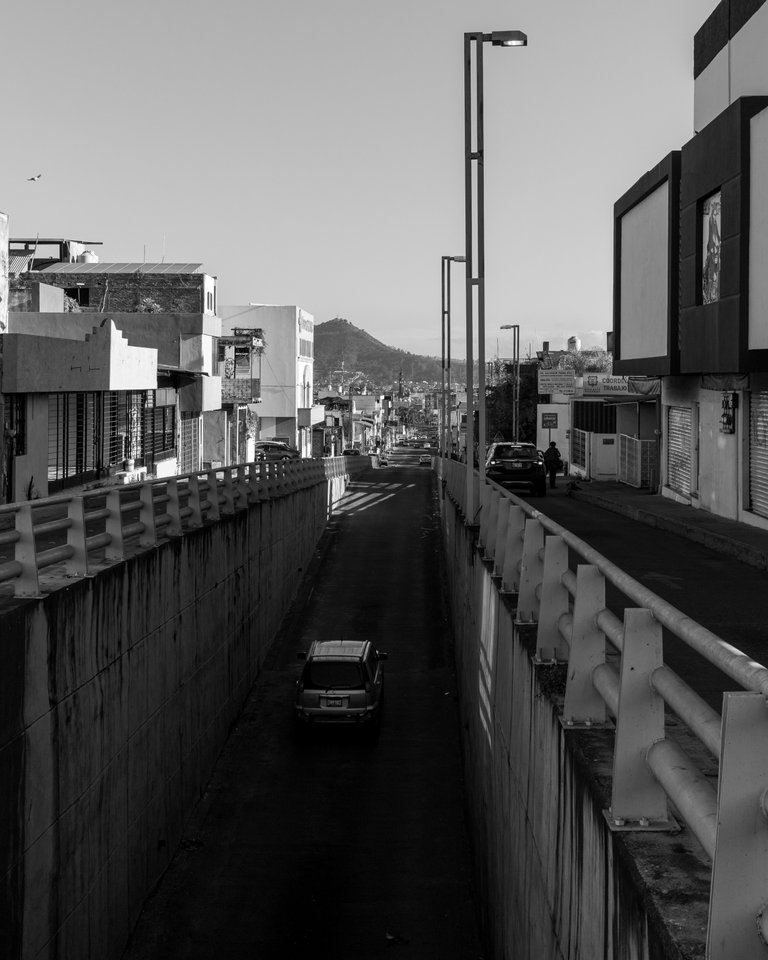 I moved to another area where I could have the Cerro de la Cruz and the Cathedral of Tepic in my sights, and this was the result, although I didn't like it too much I kept trying different angles that you will see below.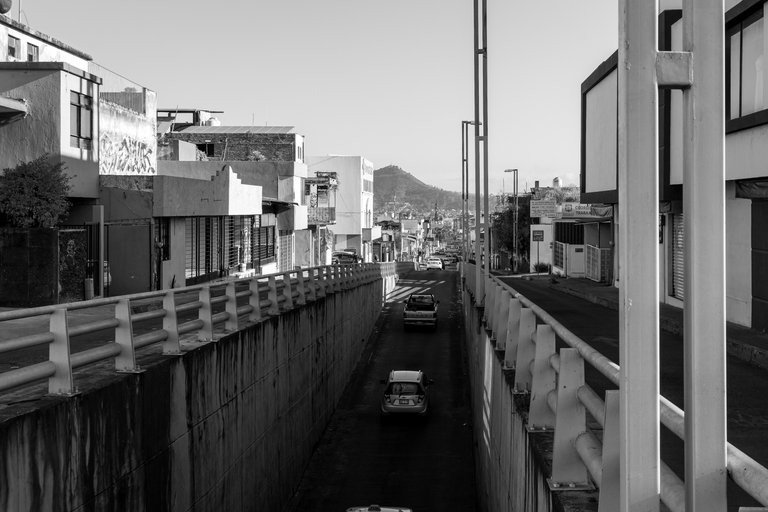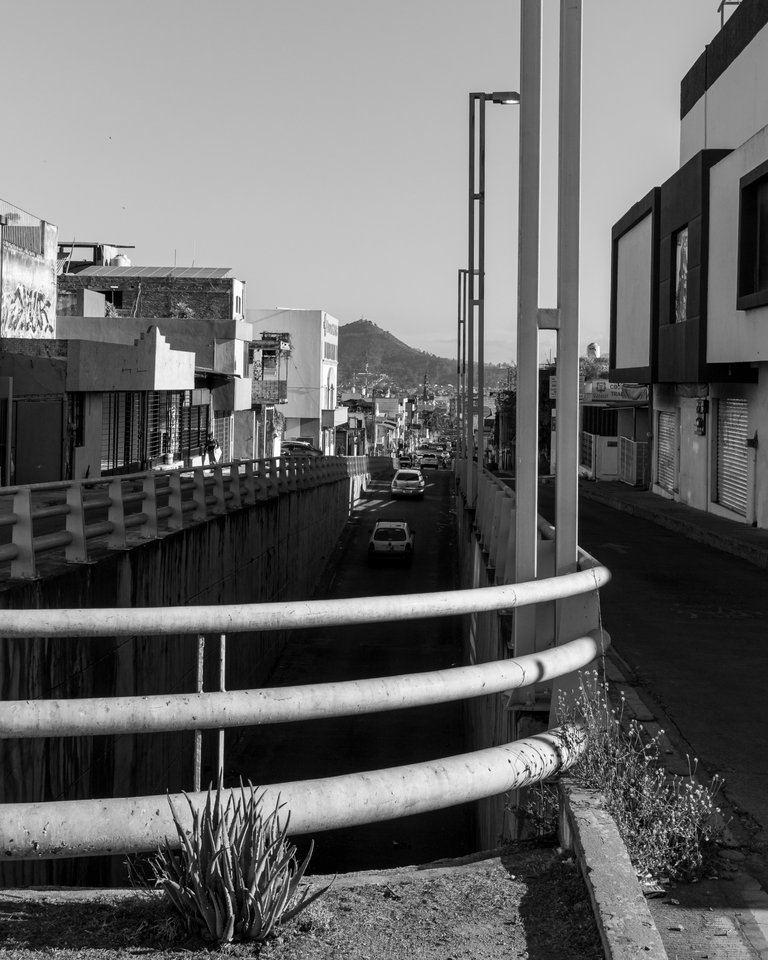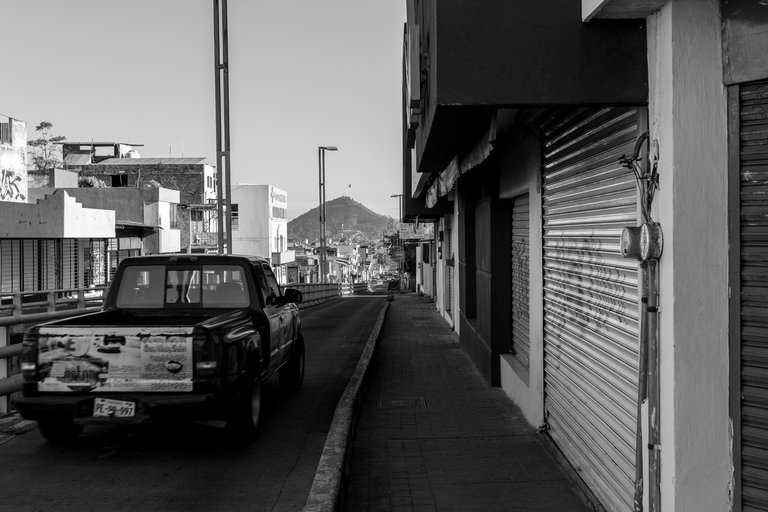 In all these pictures I tried to include the Cerro de la Cruz, a bit crazy of my part, because it is far away and with the 24mm lens it looks even farther away, but it is always good to try the picture instead of just thinking about it.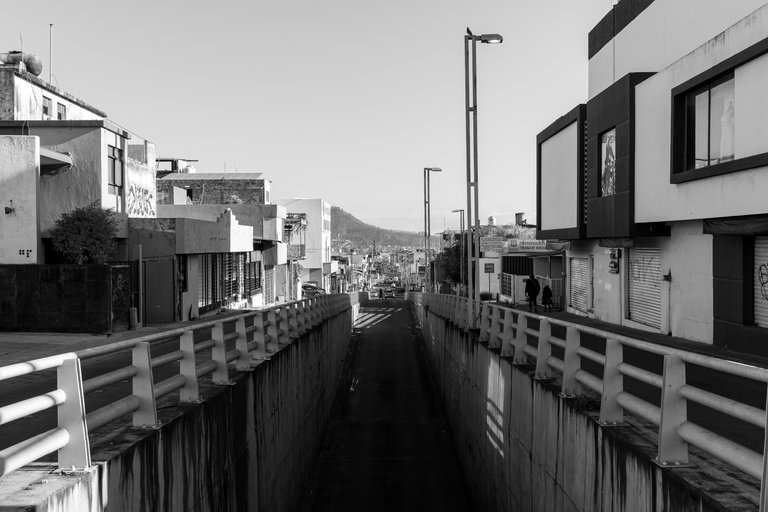 Determined to get a better shot, more symmetrical, even if it left out the cerro de la cruz, I took this picture,
Then I moved a little further away to look for another composition, still with the idea that the hill should be in the middle of the composition.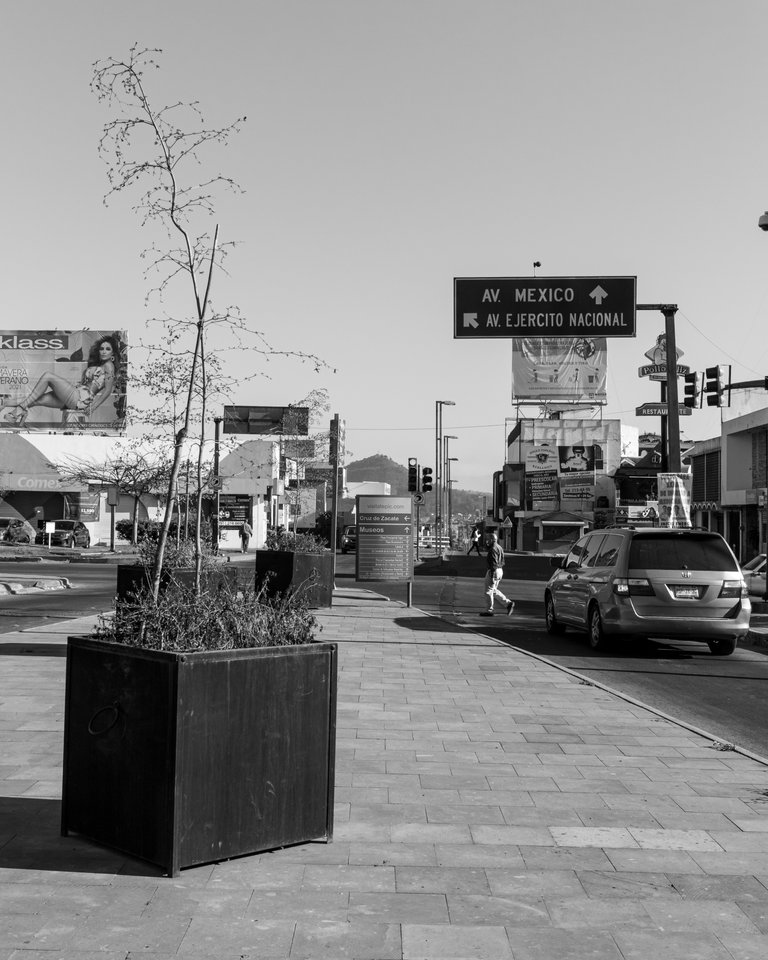 Remembering some recommendations with angled lenses, I paid attention to the flower pot on my left, decided to include it as foreground in the photograph, and this was the result. As a result of this experiment, I like the 24mm because it is very versatile, light and compact, but it is a pain in the ass to have to take care of all the details in the lines, especially because in the city the lines are not always well balanced, still, I will continue to shoot with the 24mm but not to such open scenes unless I really see straight lines that help the composition.
---
All photographs are my property, taken by me, @monster-one
---
Thanks for watching my post, see you in the next one.
---
---