Last week I made a post in which I showed you a part of a road distributor, my point of focus was the Cerro de la Cruz, and the lines that were drawn in the city, today I want to continue with the second part that I hope you like it.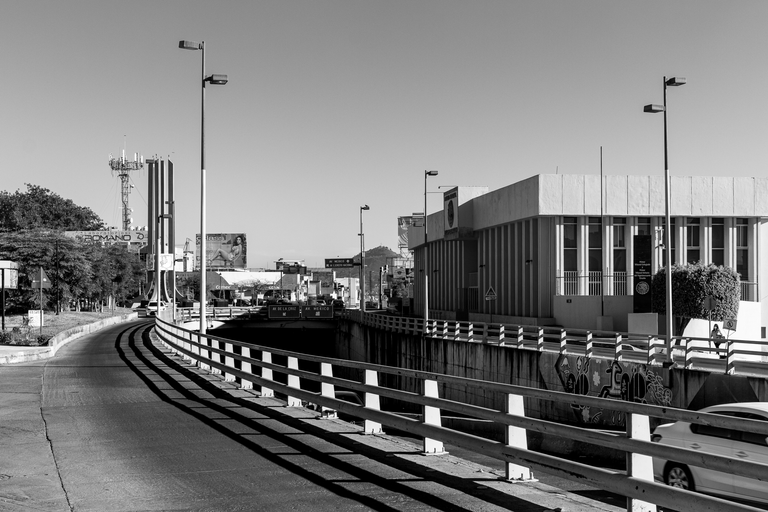 This is the entry and exit of the road node, which leads to the Universidad Autónoma de Nayarit, a site that is currently closed not only because of covid-19, but also because of a strike that has been going on for almost a year and the teachers have taken over the facilities.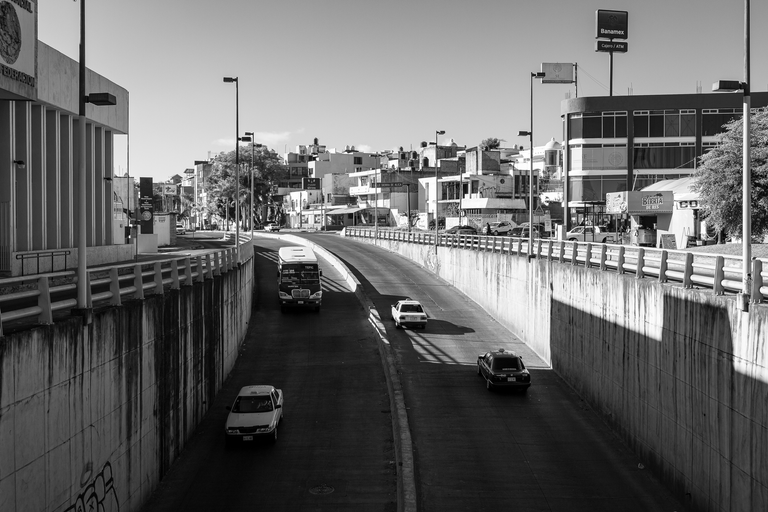 Of course I took different pictures and angles, but all with the same intention, to follow the lines of the city, I think it is a photographer's thing to see the city like this.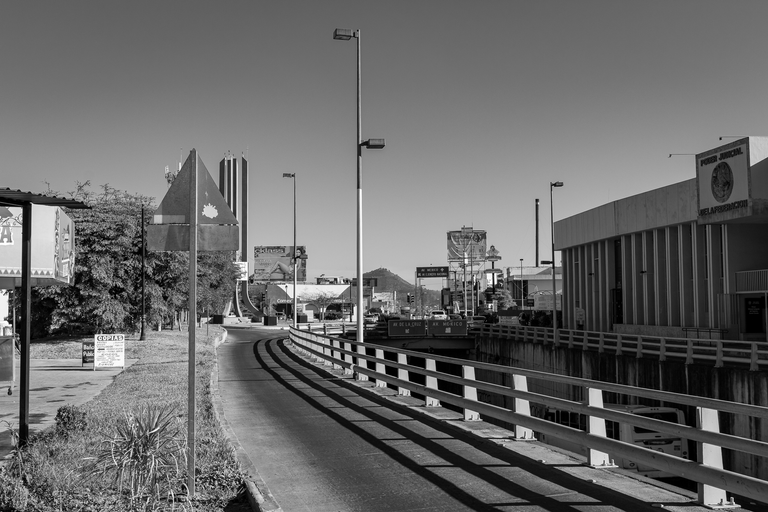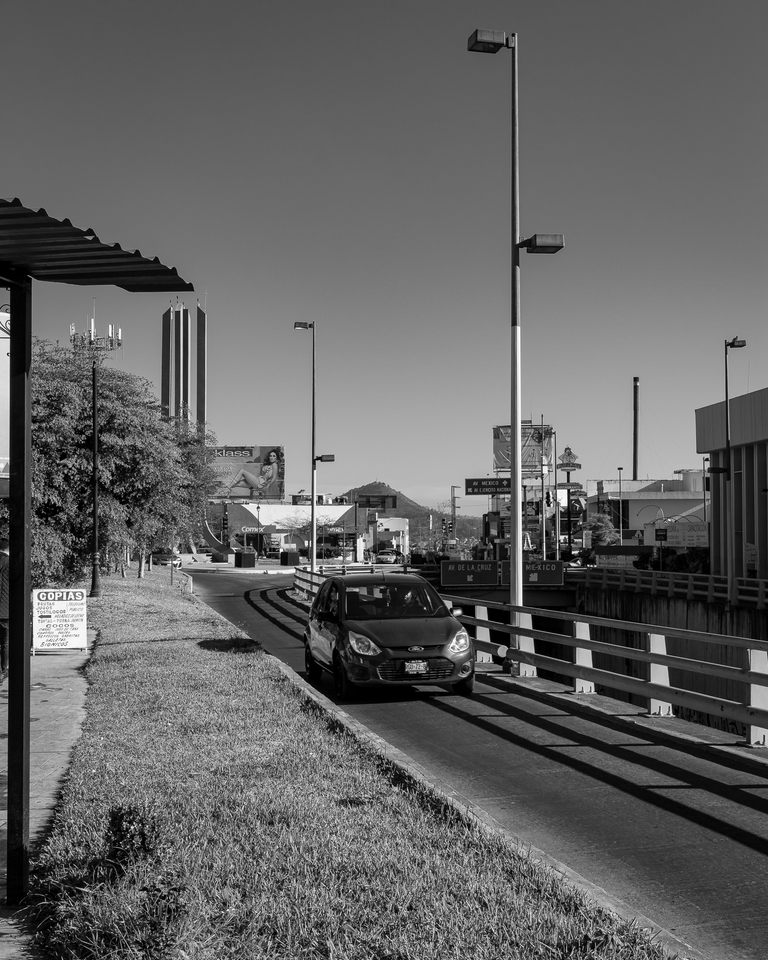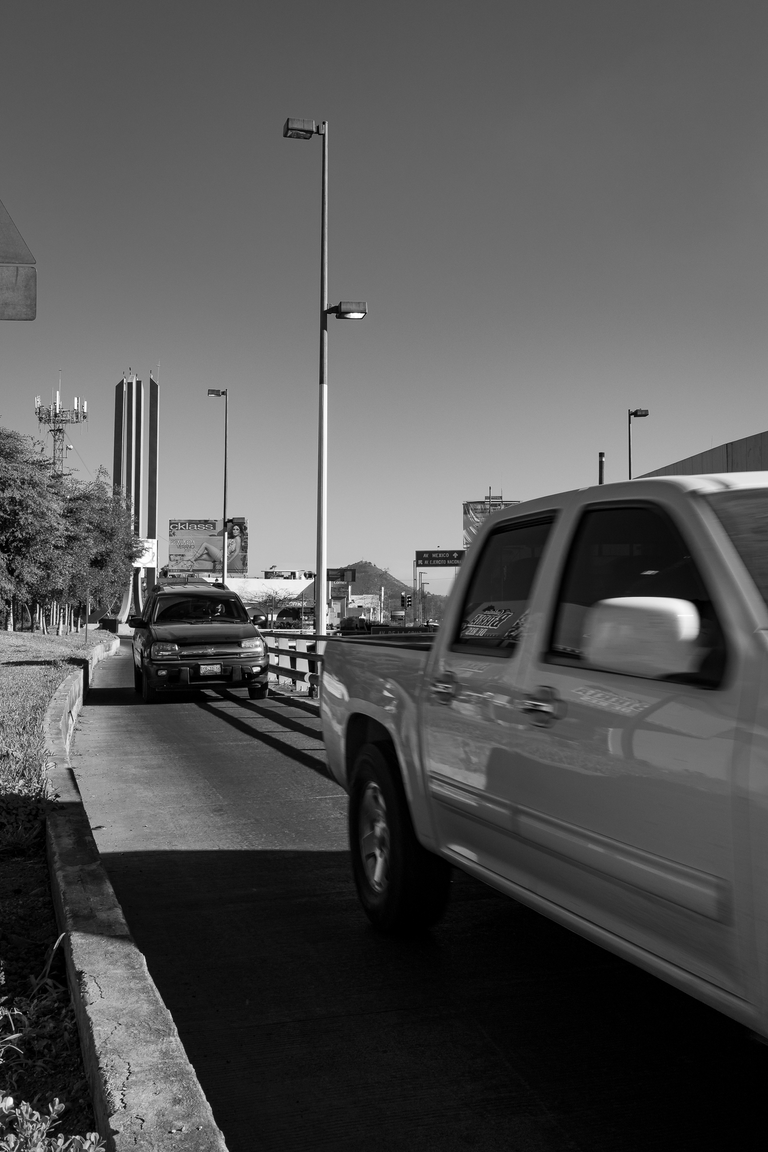 People are sometimes surprised when they see me taking pictures, but don't worry, even if I look too close I'm not.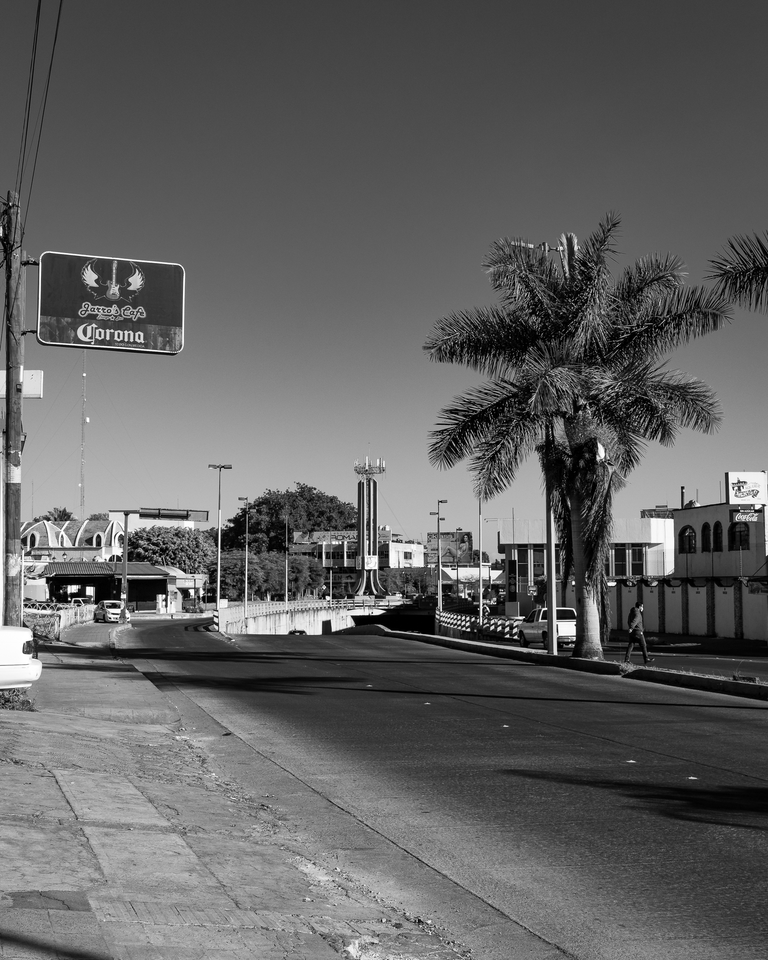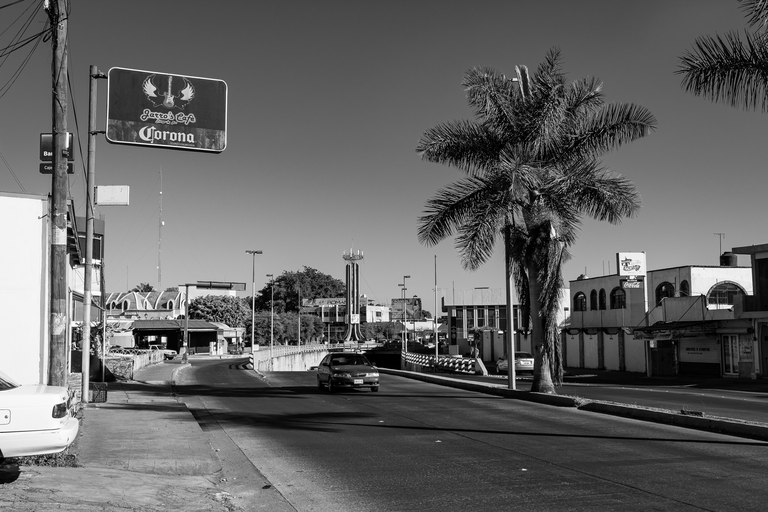 As you can see, the city is full of palm trees, something that reminds me a lot of California.
The avenues still stand alone, something that can help the composition quite a bit, or not, sometimes it's hard to decide what to focus on.
This pedestrian bridge joins the university with some of the best known high schools in the city, the cars you can see on the left side belong to the teachers that have taken over the university, something that I will show you in another post, when I get a little more relaxed to edit because the last few days I have had too much work, something that is actually good.
---
All photographs are my property, taken by me, @monster-one
---
Thanks for watching my post, see you in the next one.
---
---