In the last post I did for the monomad challenge, I mentioned that I would show the university of Nayarit, today I had the opportunity to go for the photograph I had in mind, I had to go in the afternoon to capture exactly what I wanted to, and this is the result.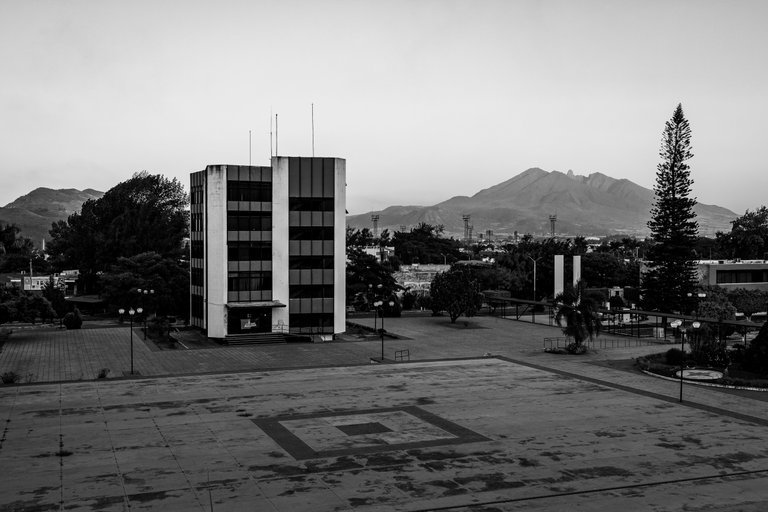 The university is quite large, but that building is the most emblematic because it is the rector's building, but let's go back in time a little bit so you can see the first images I took a few days ago.
As you may remember, I mentioned that I was walking through the streets, it was early in the morning and I was looking to take advantage of the available light, the only problem was that I had the light in front of me and almost everything had to be against the light.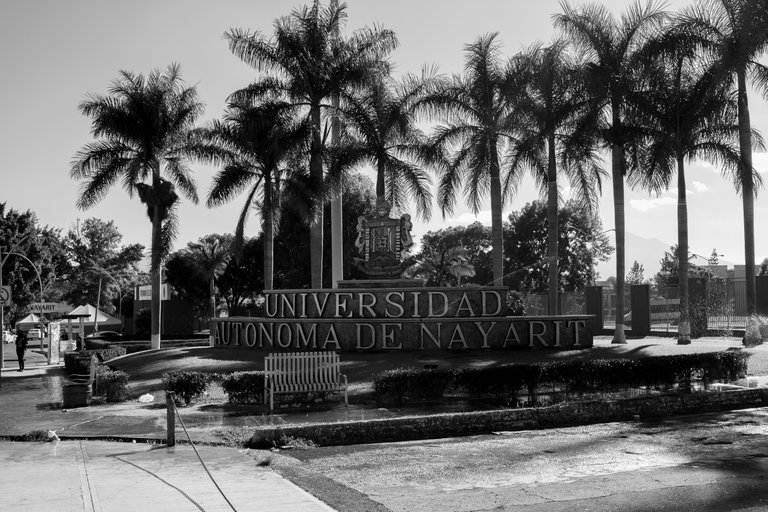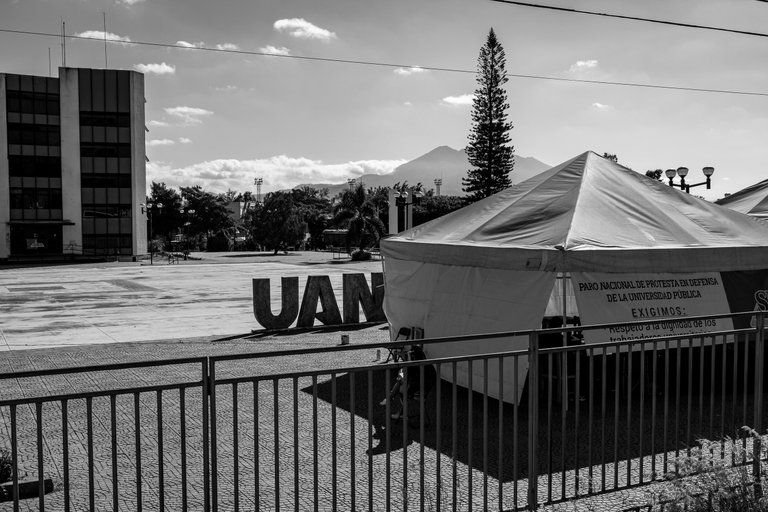 The university is very nice, the only current problem is that it is closed to students, because of the covid, and because the teachers are on strike for more than a year, here we can see some of the improvised tents to protect themselves from the sun.
I was not satisfied with the photos that day, plus I only had the 24mm and no cpl filter, so I had to raise my aperture up to F/16 sometimes, which now that I remember, made me realize that I have a little dirty sensor again, so I must clean it up in the next few days.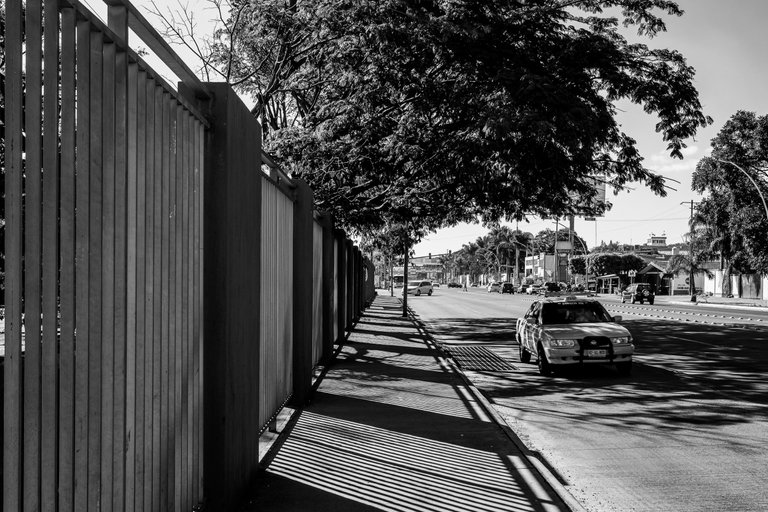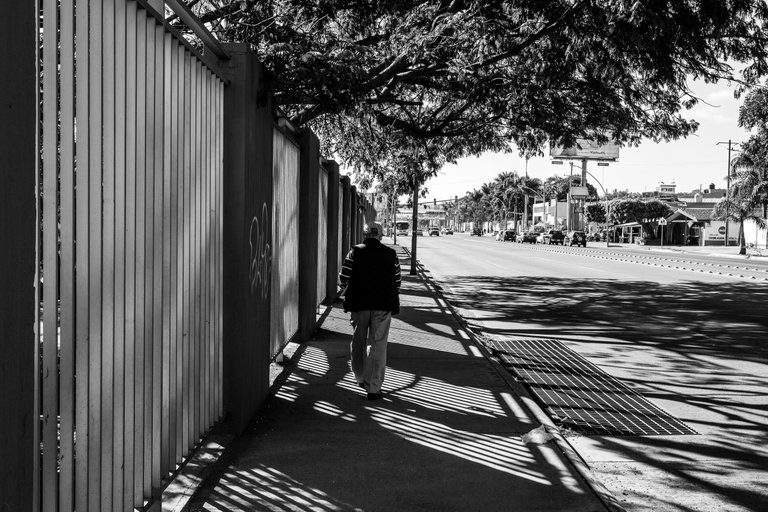 I like these photos that are behind the shadows better than the previous ones, that's why I decided to stop that day and come back when the light was more in my favor.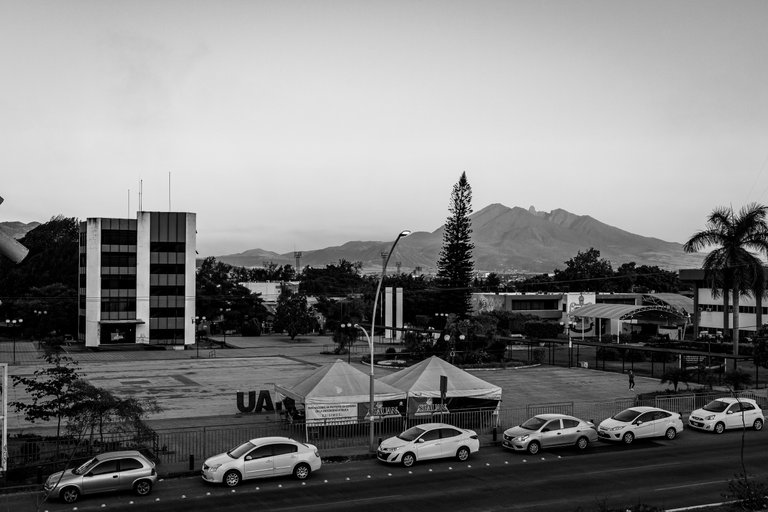 All those vehicles belong to the teachers who are on strike, I understand that they are fighting for their unpaid salaries, I understand that they have the right to protest, but this is a recurring problem every time an election approaches somewhere in Mexico, and at the end of the day, the thousands of students who don't have classes today are also harmed.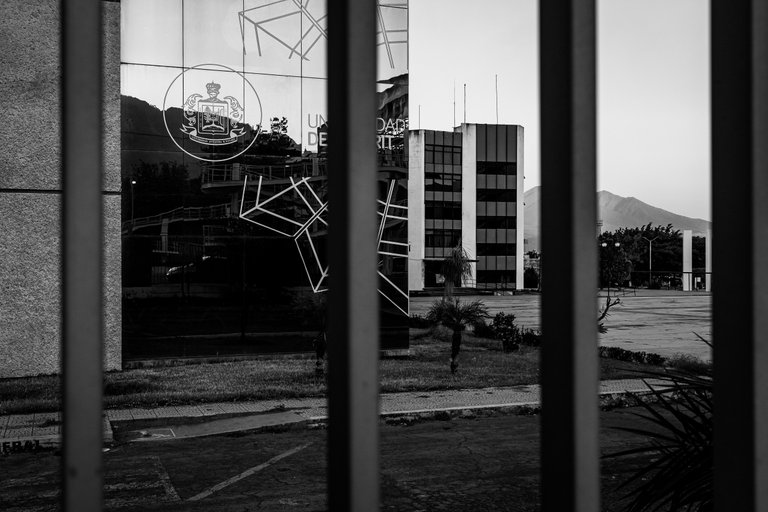 That is why I took this picture like this, to give the impression that the institution is kidnapped behind bars, prisoner of the desires of some politicians and groups of teachers who join in the circus that in Mexico we call democracy.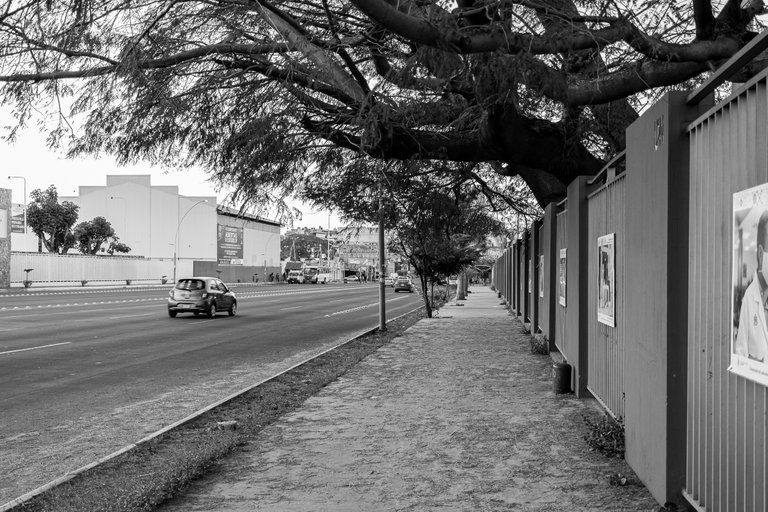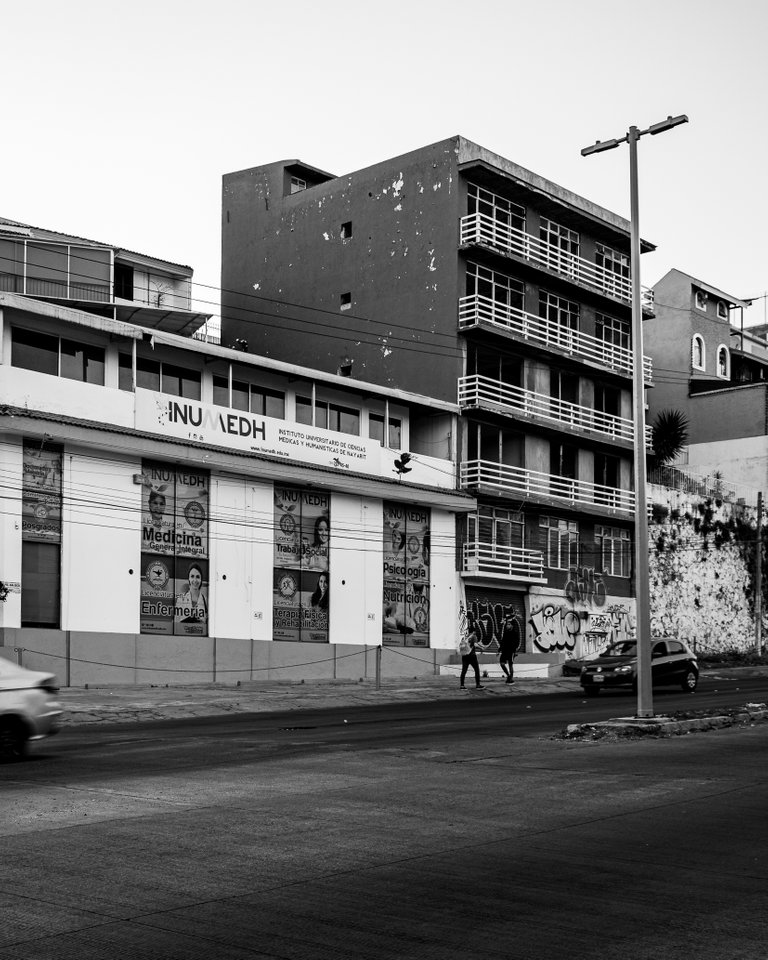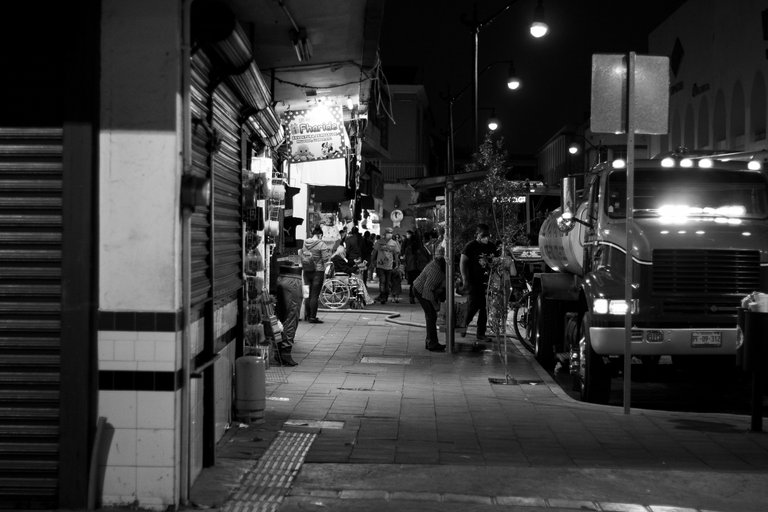 Then I continued my way, from the university to the center of the city, it is my way of exercising and on the way I took some new pictures that I will show in another post, this last picture was in the downtown and with it I say goodbye.
---
All photographs are my property, taken by me, @monster-one
---
Thanks for watching my post, see you in the next one.
---
---