Some things can only be beautiful when we seen them in black and white, as is the case with this tiny dandelion. I've had these photos on my cell phone for days, but they seemed a little boring, so I decided to edit them to see what would come out. Only after changing them to black and white did they begin to look interesting. What do you think?
I took these photos one afternoon, somewhere in the state of Chiapas. Mex. Using my cell phone and my magnifying glass to take macro photos.
**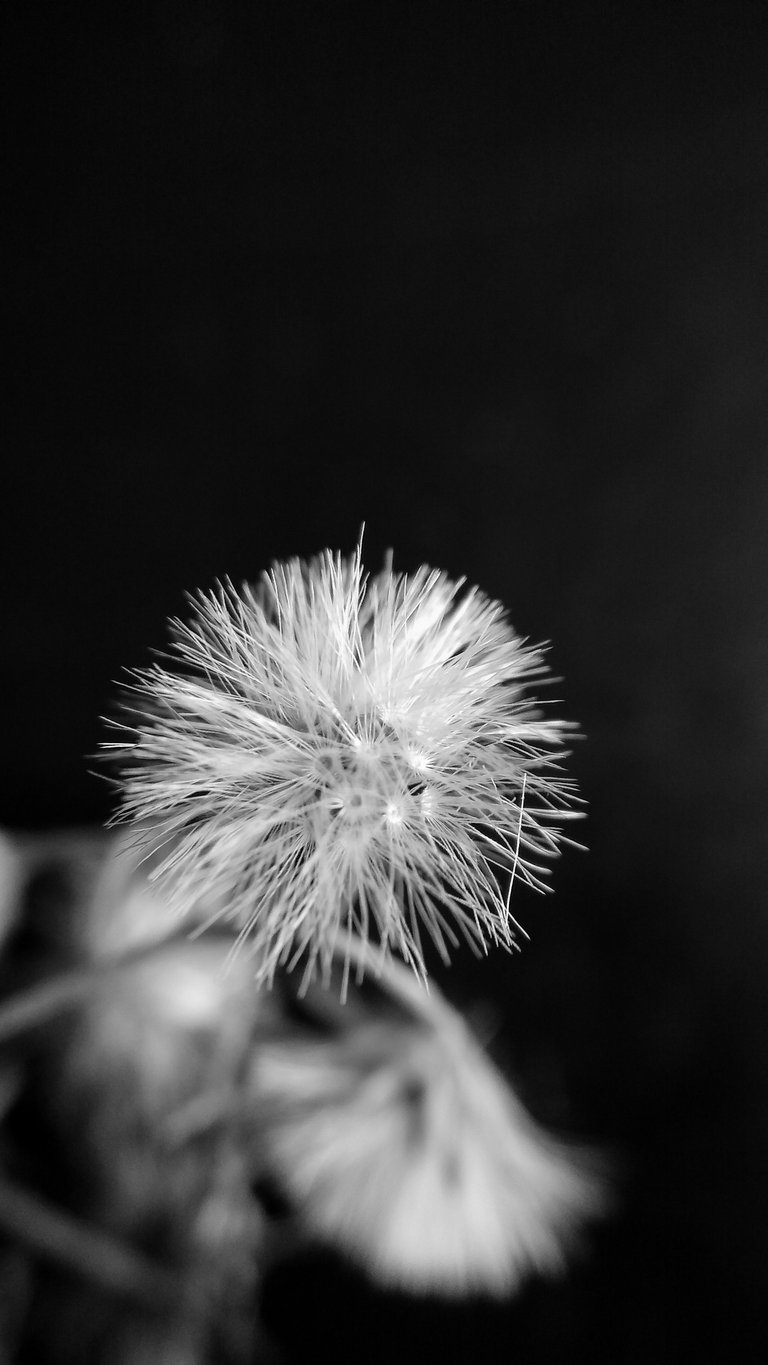 **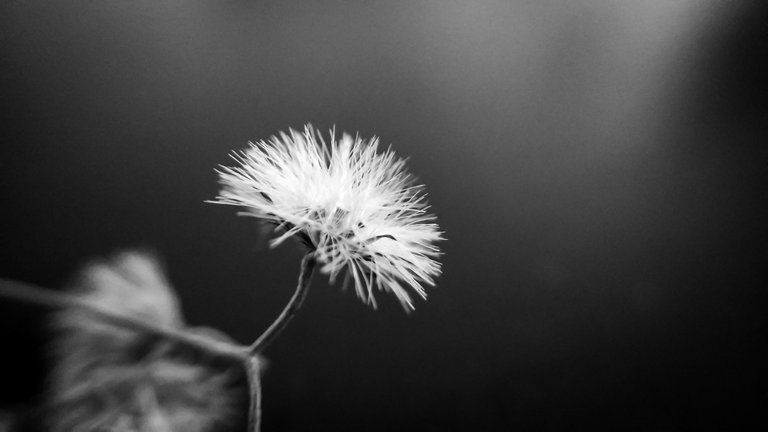 **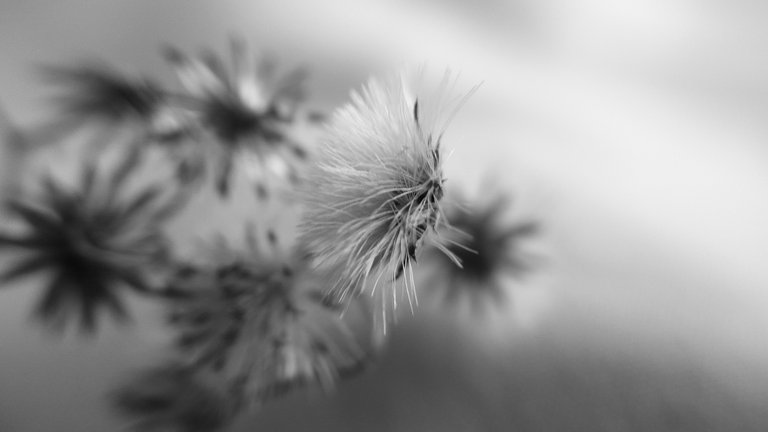 **
This is my entry for the #monomad photography challenge sponsored by @monochromes.
---
---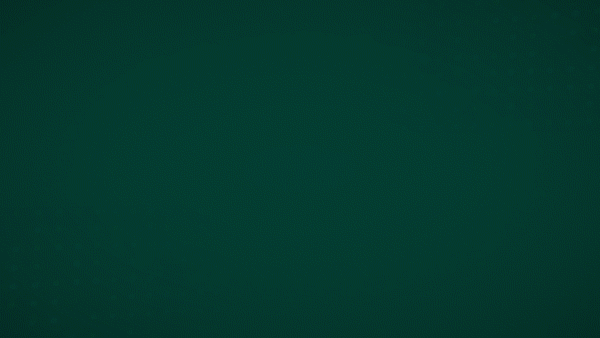 Credits Zord89




Thanks for stopping by
With love. Maria Ballesteros. 💜
All images are my property unless otherwise credited.