Good morning dear Hivers, this is my entry for the wonderful #monomad challenge. In this opportunity, I share with you some pictures of the visit I made with my mother to the "Francisco Coloane House-Museum", located in Quemchi (Chiloé).

Buenos días queridos Hivers, ésta es mi entrada para el maravilloso reto #monomad. En ésta oportunidad, comparto con ustedes algunas fotografías de la visita que realicé con mi madre a la "Casa- Museo Francisco Coloane", ubicada en Quemchi (Chiloé).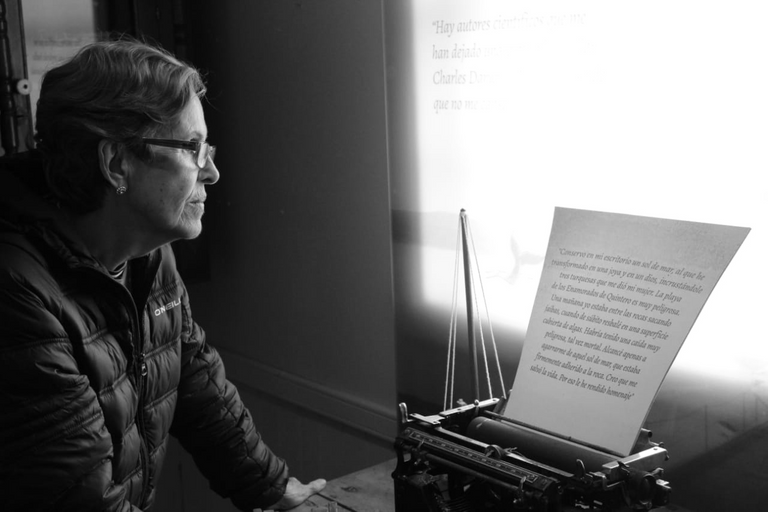 This small museum is a great cultural treasure, as it rescues much of the history of the renowned novelist Francisco Coloane.

The objective of the "house-museum" was to build and capture the home where Coloane lived during his childhood.
Éste pequeño museo es un gran tesoro cultural, ya que rescata gran parte de la historia del reconocido novelista Francisco Coloane.
La "casa-museo", tuvo como objetivo poder construir y plasmar el hogar en donde Coloane vivió durante toda su infancia.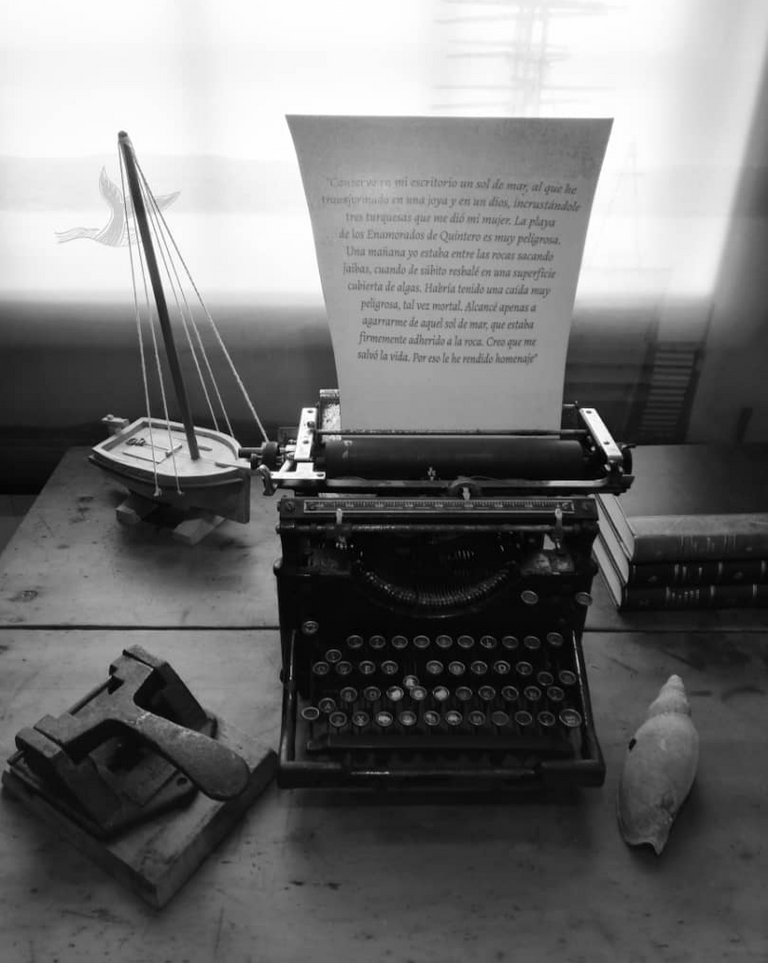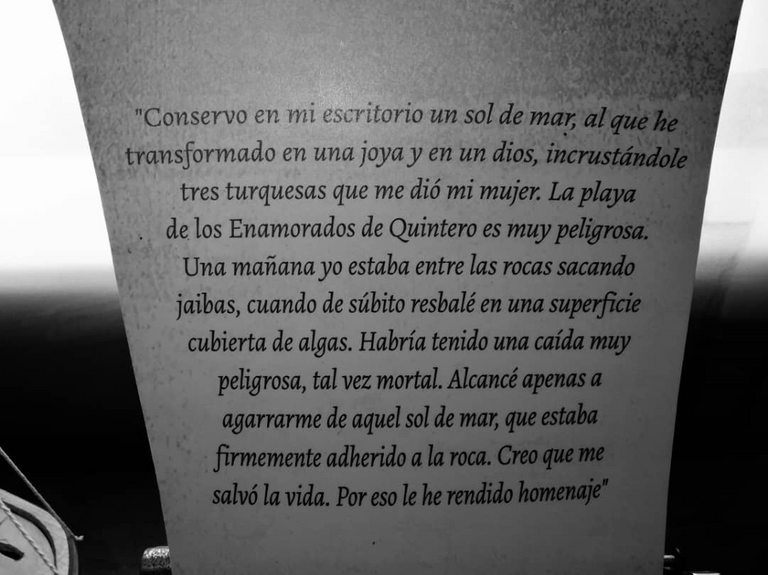 The prominent novelist died at the age of 92, in the earthquake of 1960, his native house was left in ruins. The project to build this emblematic construction was called: Let's go back to the sea.
Beautiful phrases were used to pay tribute to his last words.
El destacado novelista falleció a los 92 años, en el terremoto de 1960, su casa natal quedó convertida en ruinas. El proyecto para realizar ésta emblemática construcción, se le denominó: Volvamos al mar.
Hermosas frases que se utilizaron para rendir homenaje a sus últimas palabras.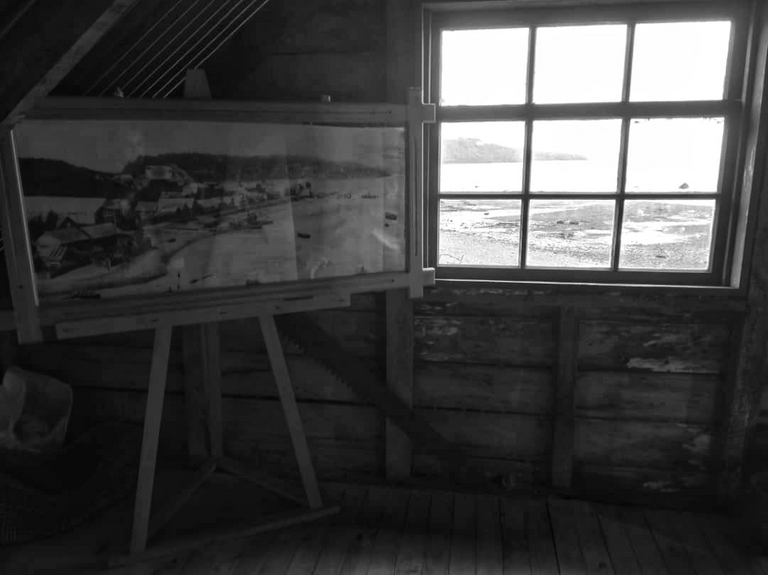 Inside the house we can observe an infinity of antique furniture, which did not belong to the writer, but represent an unforgettable window to the past, since they were the typical constructions of the Chiloé houses, built approximately in the middle of the 20th century.
En el interior de la casa podemos observar infinidad de muebles antiguos, que no pertenecían al escritor, pero representan una invaluable ventana al pasado, ya que eran las construcciones típicas de las casas chilotas, construidas aproximadamente en la mitad del siglo XX.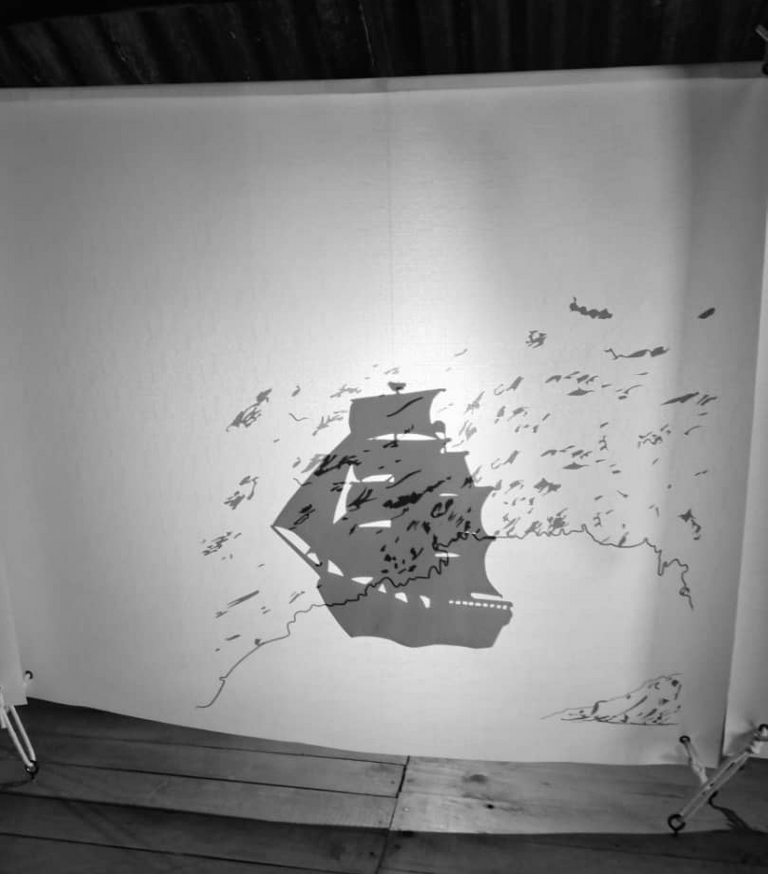 In every corner we find posters hanging on the walls and press reviews that illustrate the life of this charismatic writer, "Francisco Coloane".
En cada rincón encontramos afiches colgados en las paredes y reseñas de prensa, que ilustran la vida de éste carismático escritor como lo fue "Francisco Coloane".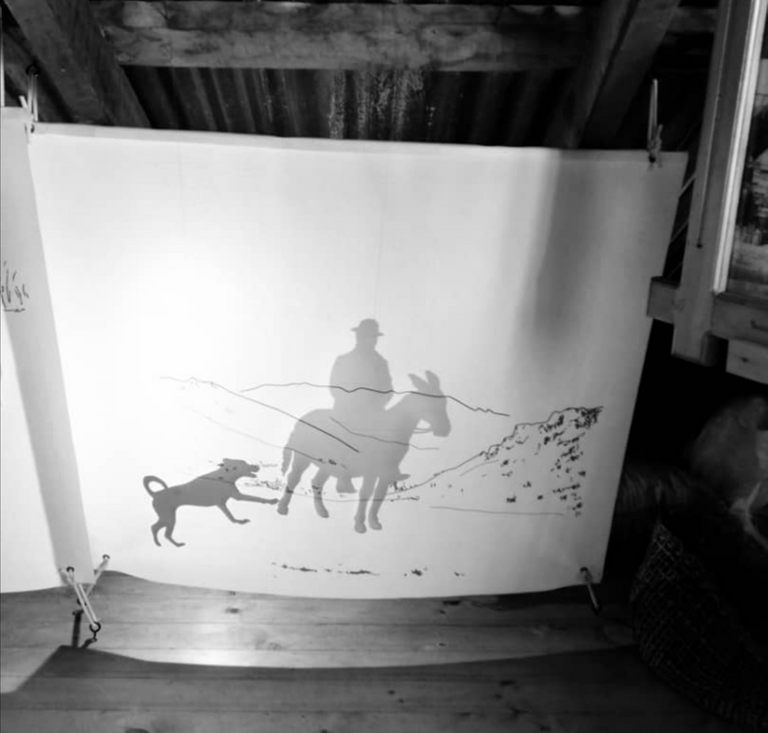 The house has two levels... On the upper level, we can admire these beautiful hand-painted canvases, we enjoy the wonderful contrast between shadows and lights.
La vivienda posee dos niveles... En el superior, podemos admirar éstos hermosos lienzos pintados a mano, disfrutamos mucho del maravilloso contraste entre sombras y luces.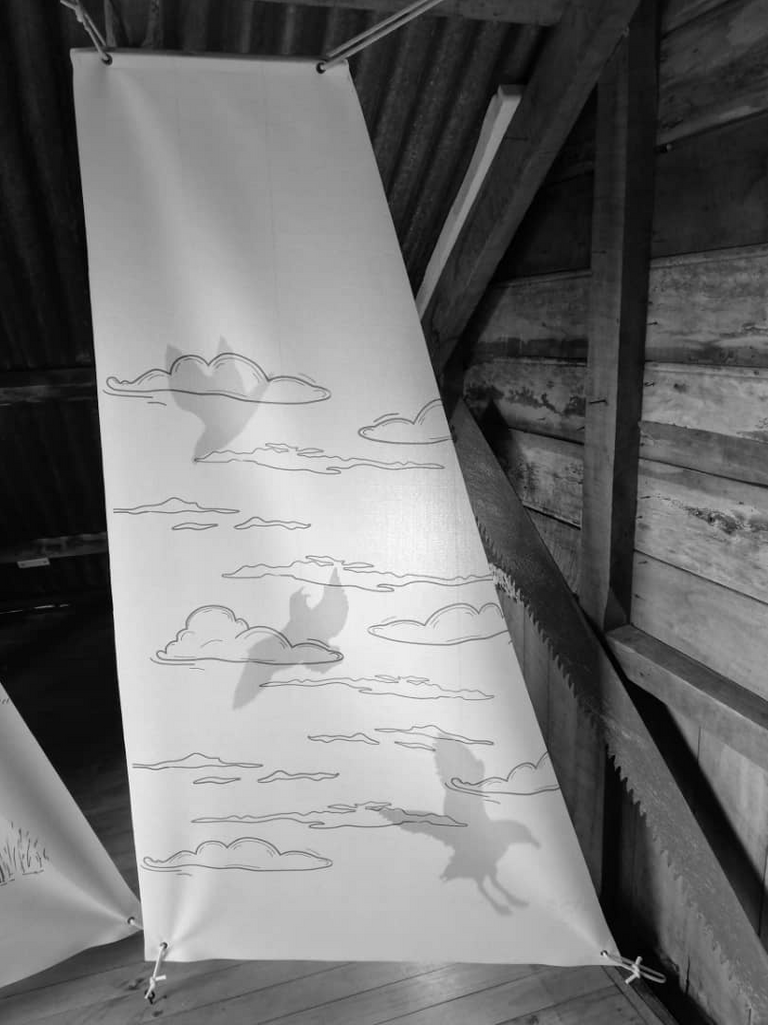 All photographs are my own
Todas las fotografías son de mi autoría