Succulent | #Monomad Challenge
Having a succulent plant is somewhat a stress reliever for me from a busy day. Every time I see these succulent plants makes me want to collect more in different types because it makes me feel relaxed. As of now I only have the two common kinds the Echeveria and Sedeveria. These succulents were traded from one of my ornamental plant to a friend of mine who is a plant collector as well.
What I like the most in these kind of plants is that you don't need to water it everyday once a week is enough, in other words it is less maintenance. Probably the most efficient plant I encountered so far, and one of the effortless plant to propagate. In propagating all you have to do is remove a few leaves from its stem, it is important that the whole base of the leaf must come off. The simple way to remove the leaf is to gently twist the leaf and it will come off easily.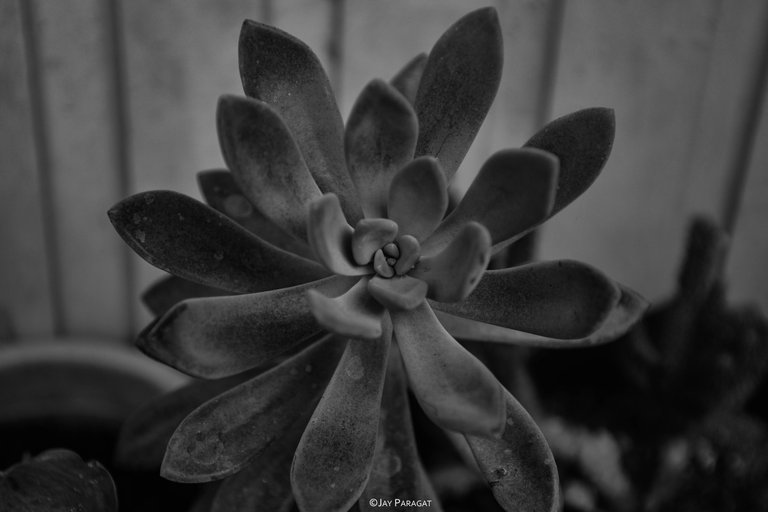 Sedeveria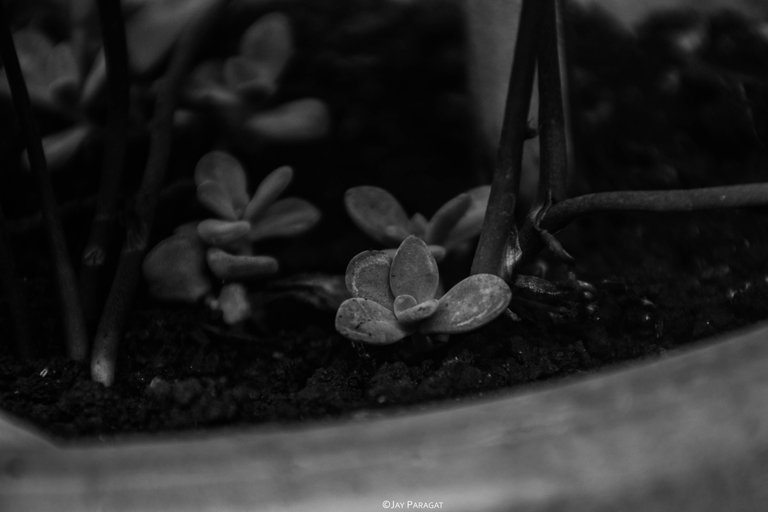 The propagated leaf of Sedeveria started to grow and is ready for repotting.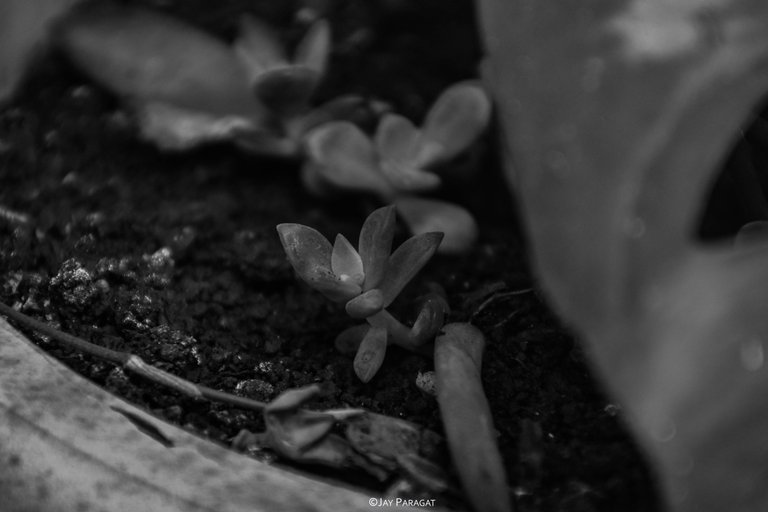 The second one is the Echeveria what I like the most in this kind is its rose formation, though it is a newly potted you can really appreciate its beautiful formation.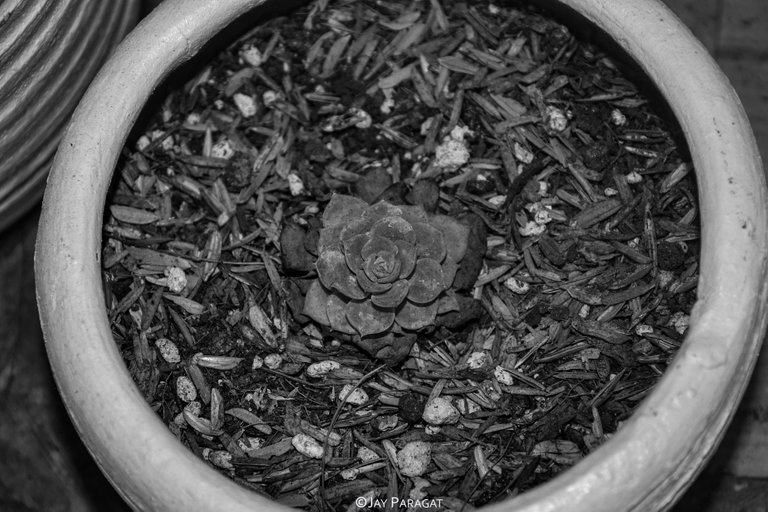 Echeveria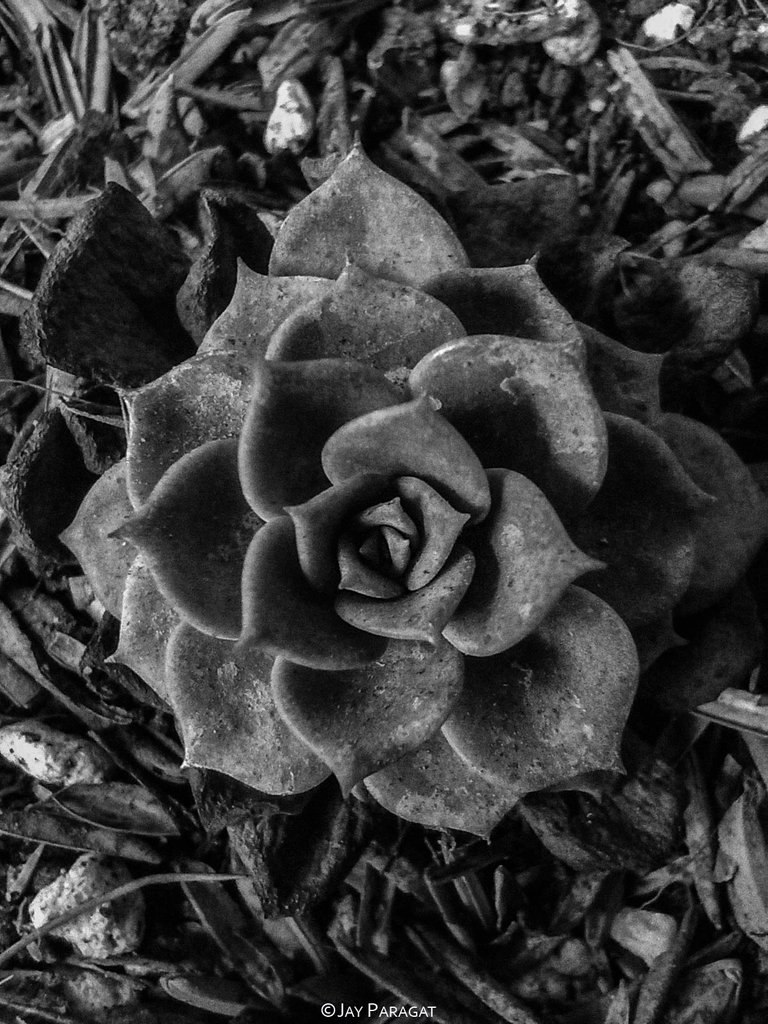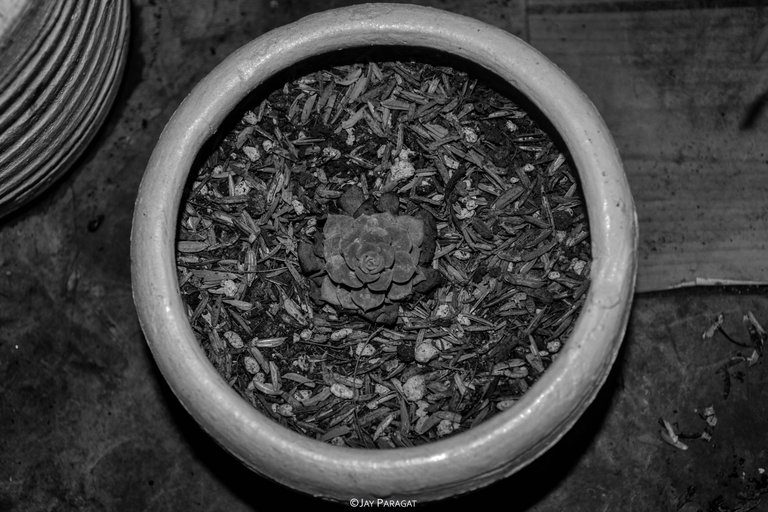 Shot using Nikon D5600 with Nikon 40-150mm Lens
Above photos were all captured by yours truly @jayparagat, and this will be my entry as well for the #monomad challenge daily contest initiated by @monochromes.
---
---