Promise of Love (Wedding Ring) | #Monomad Challenge
For the first time I was invited by a friend of mine who is an event photographer he asked me if I could be his photographer buddy for a wedding event since one of his team is out of town. With having a second thought I agreed, thinking that I might disappoint the team with the result that I will be making in regards with photography. I kinda felt nervous since its my first time to shoot in such event, but my friend advised me to just relax and do what photographers usually do by grabbing the camera and look for a good angle of the subject in the best way possible.
He also told me that its normal for first timer like me to feel nervous especially doing it in big events like wedding, having a thought this could be a good step getting out from my comfort zone and start engaging to this kind of field being part of a team of photographer. As a good start my friend then assigned me to shoot for the rings of the couple, which I will be sharing to the community, and turned it into black and white as this will be my entry for the #monomad challenge as well.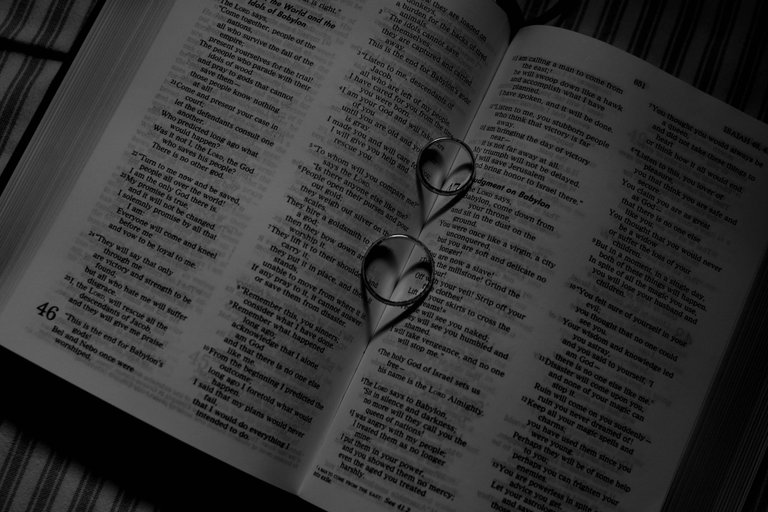 Wedding Ring placed in the center fold of the bible with the perfect angle of light it creates shadows forming a heart.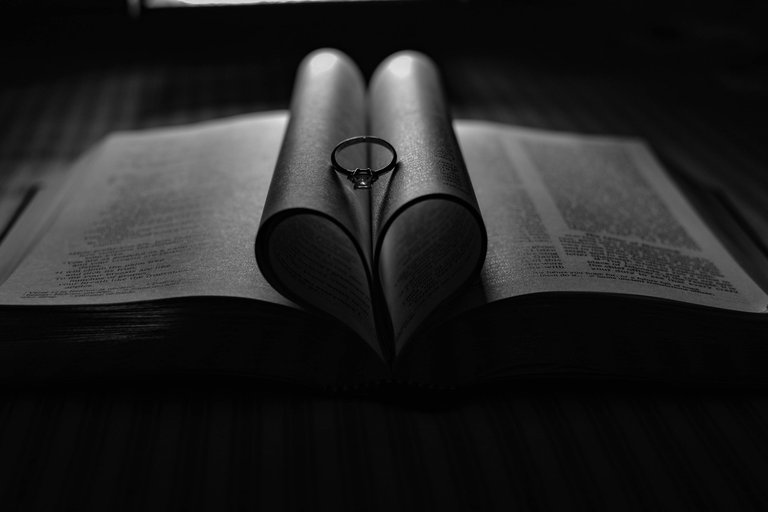 Engaement Ring
---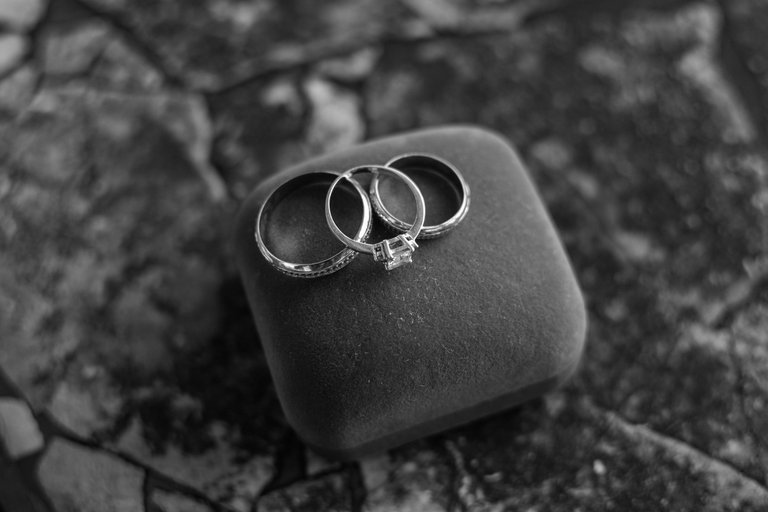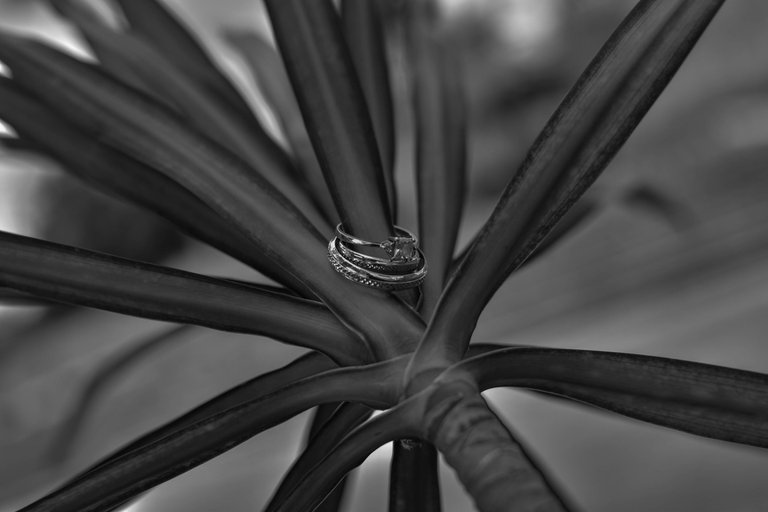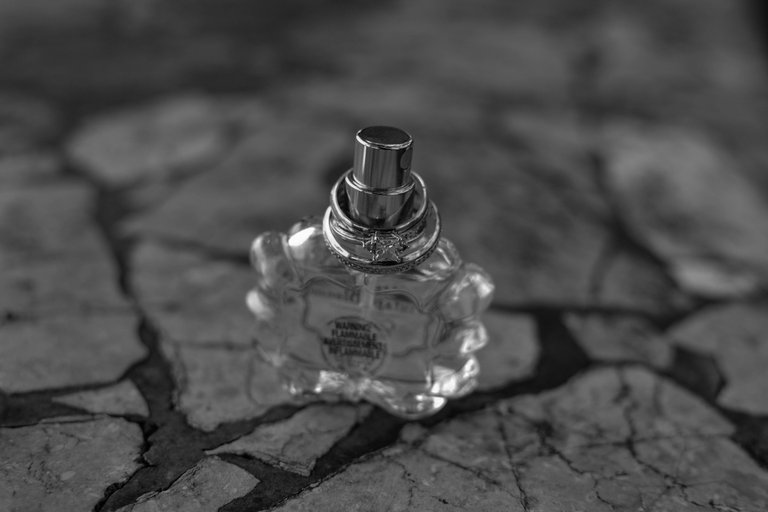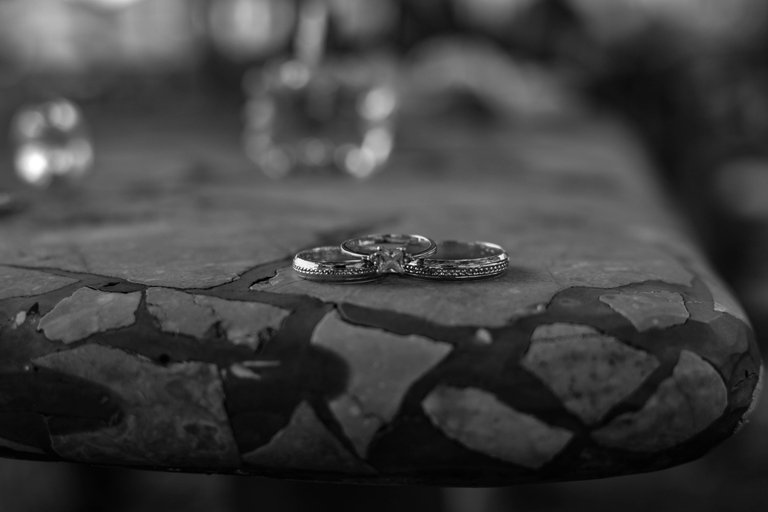 Above photos were all captured by yours truly 📸@jayparagat
---
---