While visiting a cafe at my place, I found a used bottle that had been left on the table, I found it interesting to seete dew that might be generated by the evaporation of heat from the sun.
The water droplet caught my attention, there was a process in their appearance, there were many reactions that took place until the phenomenon appeared.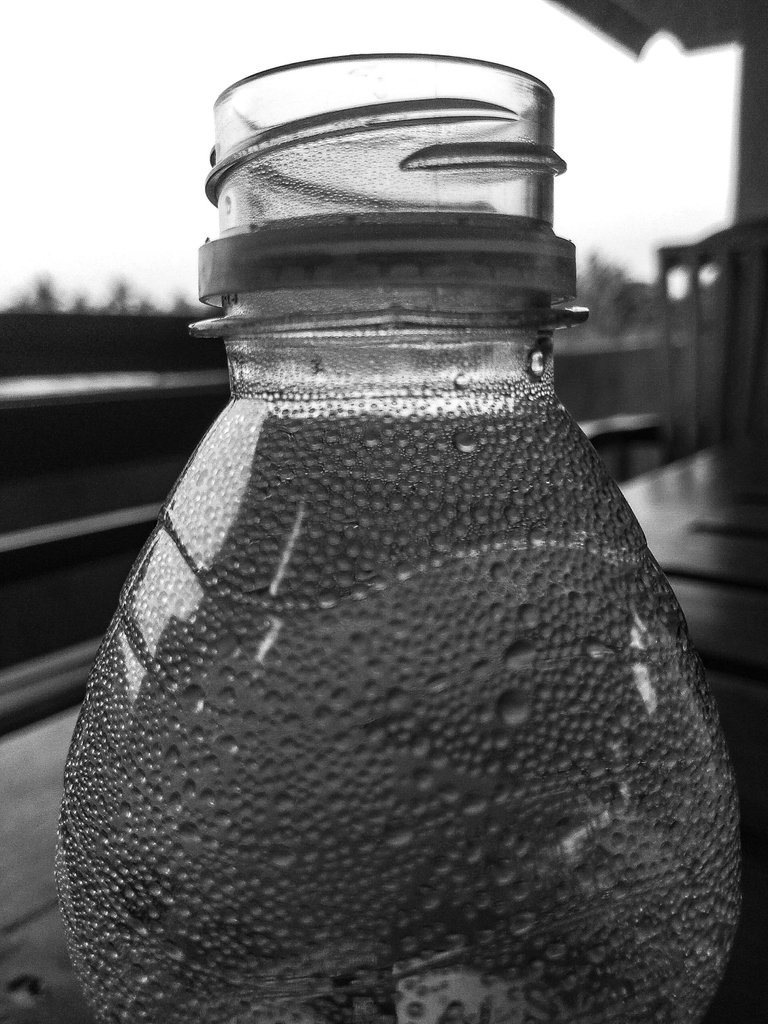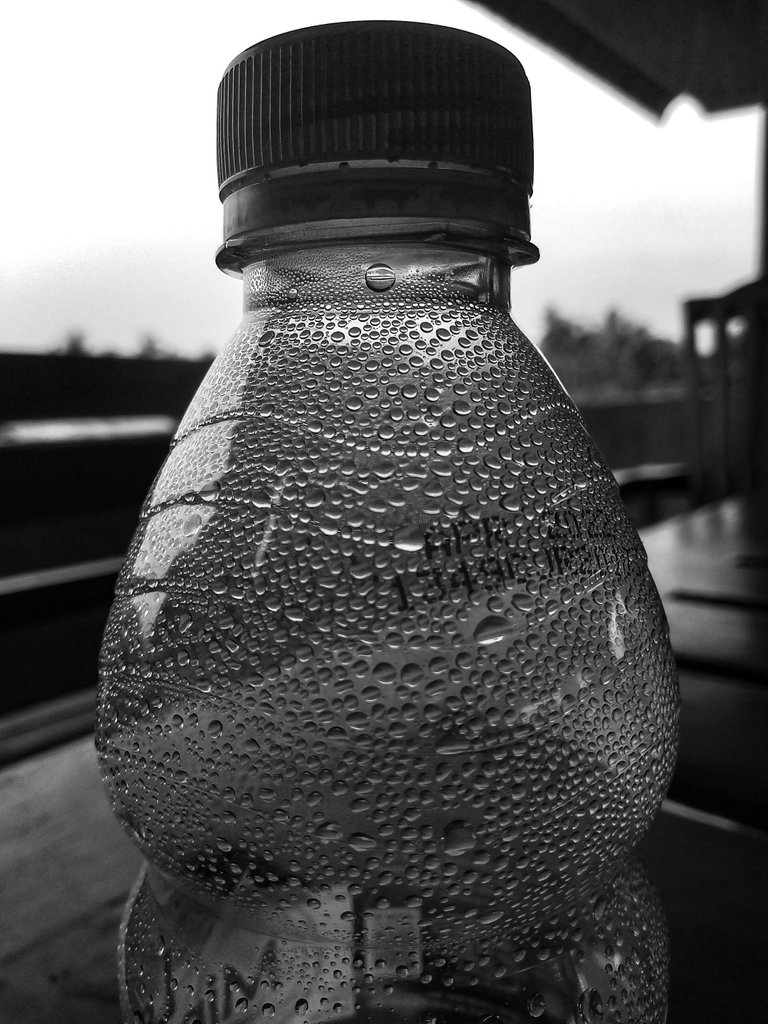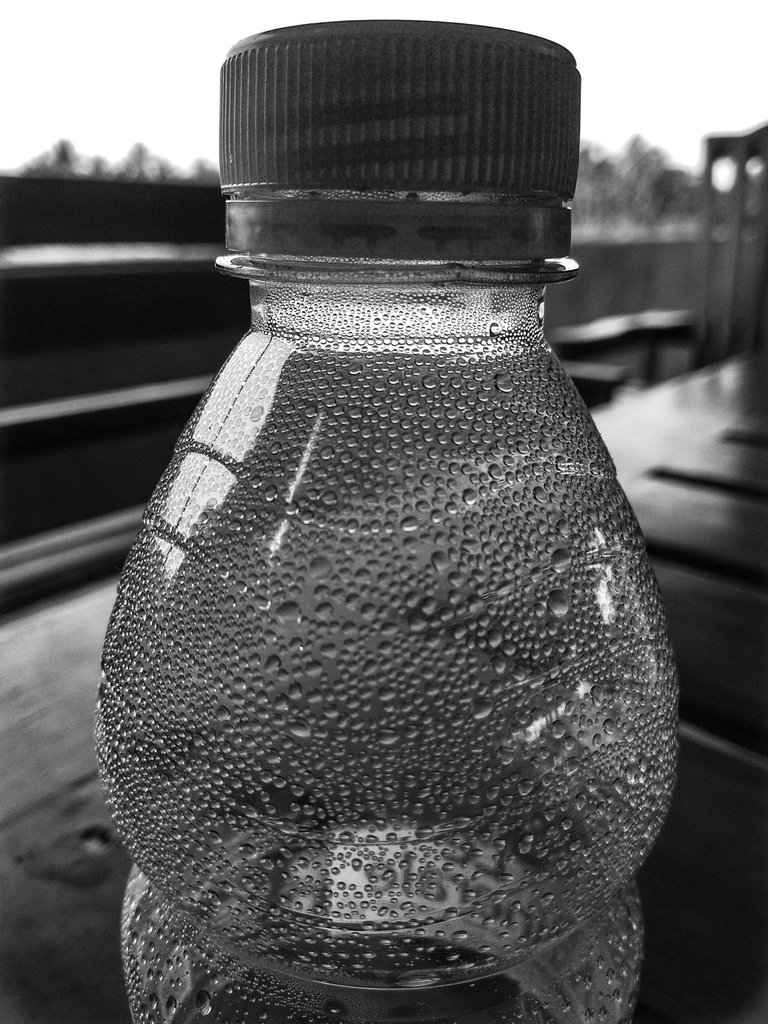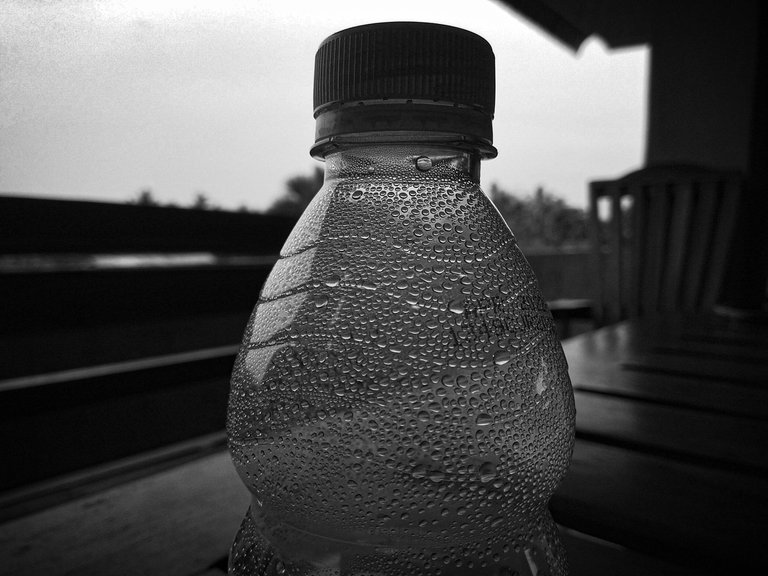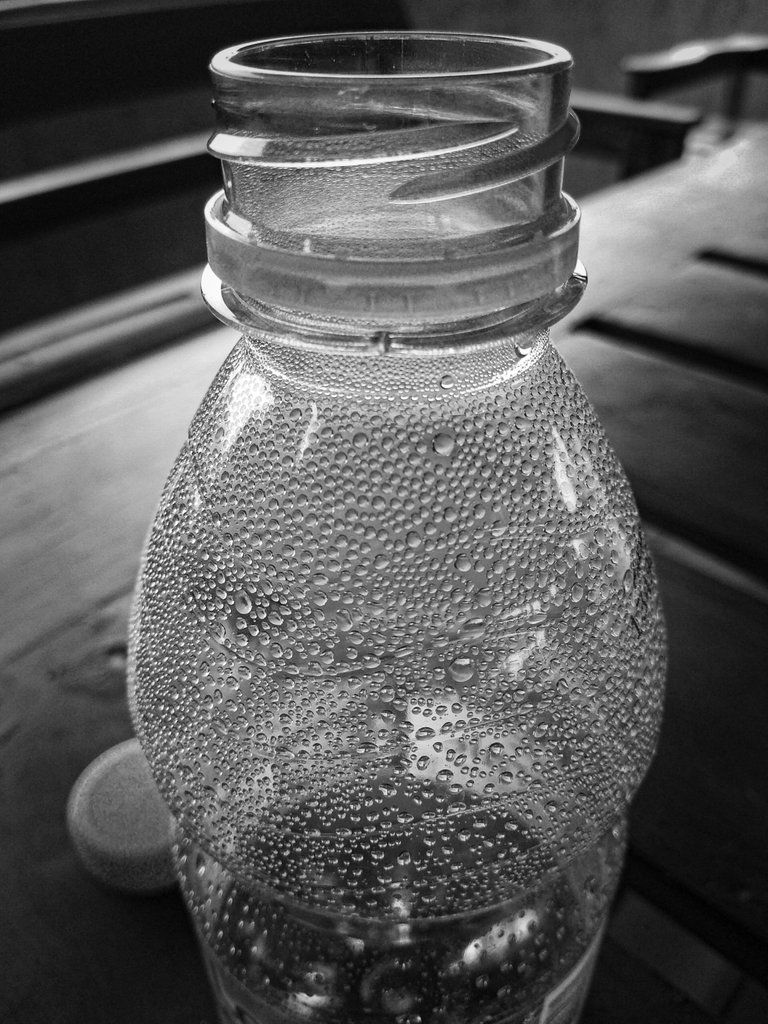 "Water droplets in the bottle" is my entry for #monomad challenge hosted and curated by @monochromes.