It's been a while since i posted a B&W picture up here. I made some pictures as an assignment December last year in the smithy museum and i just made a new post about it.
Here is the best image of the day in B&W.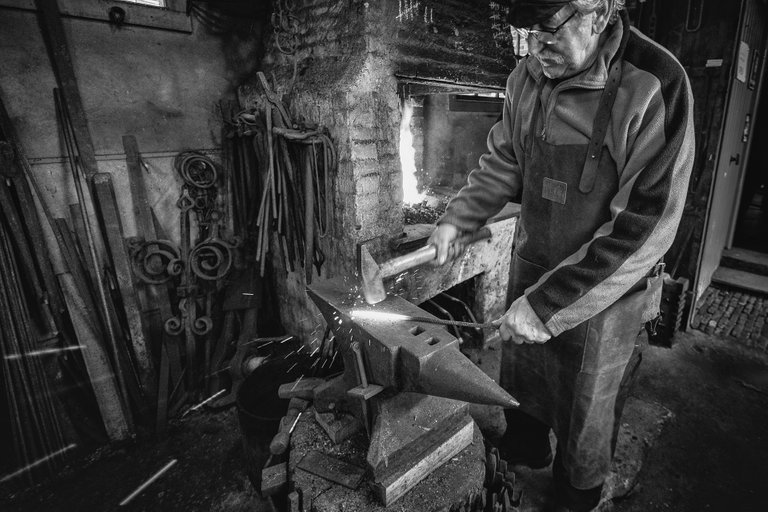 I wanted the sparks fly of it, that was a nice challenge because i didn't know the speed of the sparks and i wanted to keep the model sharp. Lucky me after 30 pictures or so in burst mode this came out :D Very happy with that. Go and compai it with my other post! Do you like the color version or the B&W version of it?
Here some other pictures of that shoot in B&W.