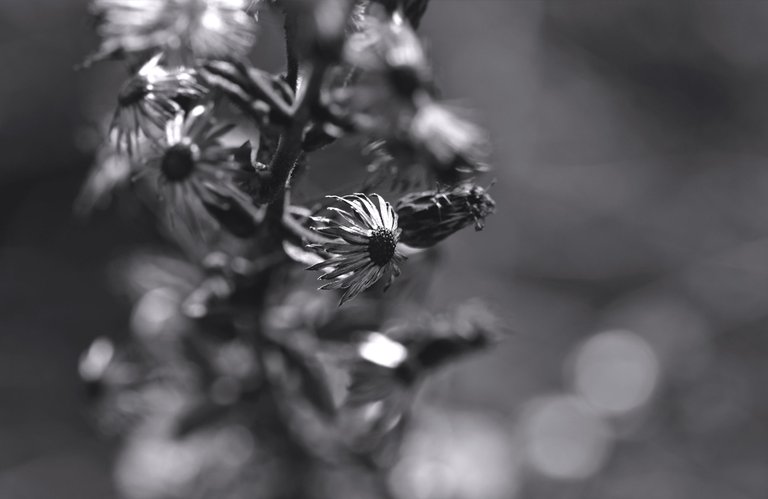 Those used to have real, yellow petals. Then the petals dry up, the center produces tons of seeds with fluffy ends. After they fly off this is what is left.
Dry leftover of a life cycle. And they still look almost like flowers!
Popular plant around here that always catches my eye with the shape and texture.
Just like a real daisy.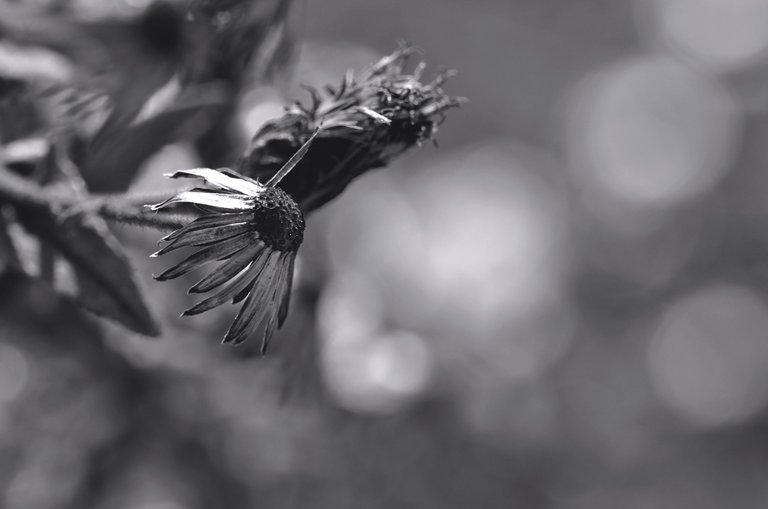 Further away some some wild carrot seeds (I think) that still didn't drop. Full of tiny little hair just waiting to attach to some animal and spread around.
Those have amazing clusters of super tiny white flowers. Very pretty!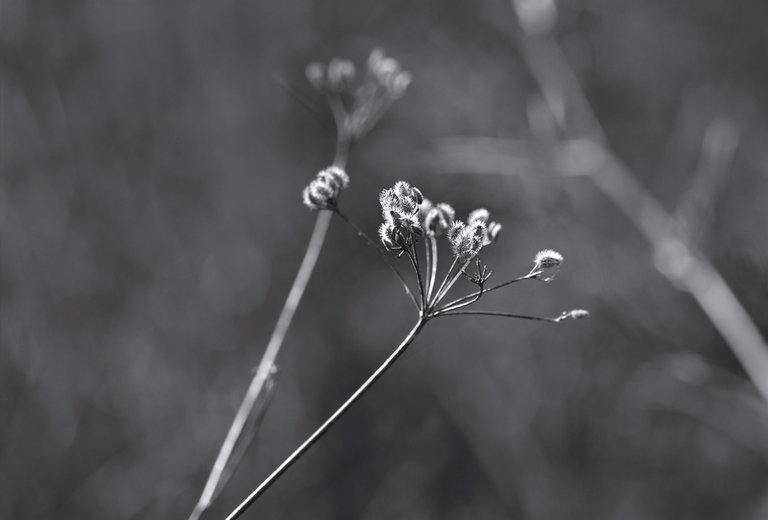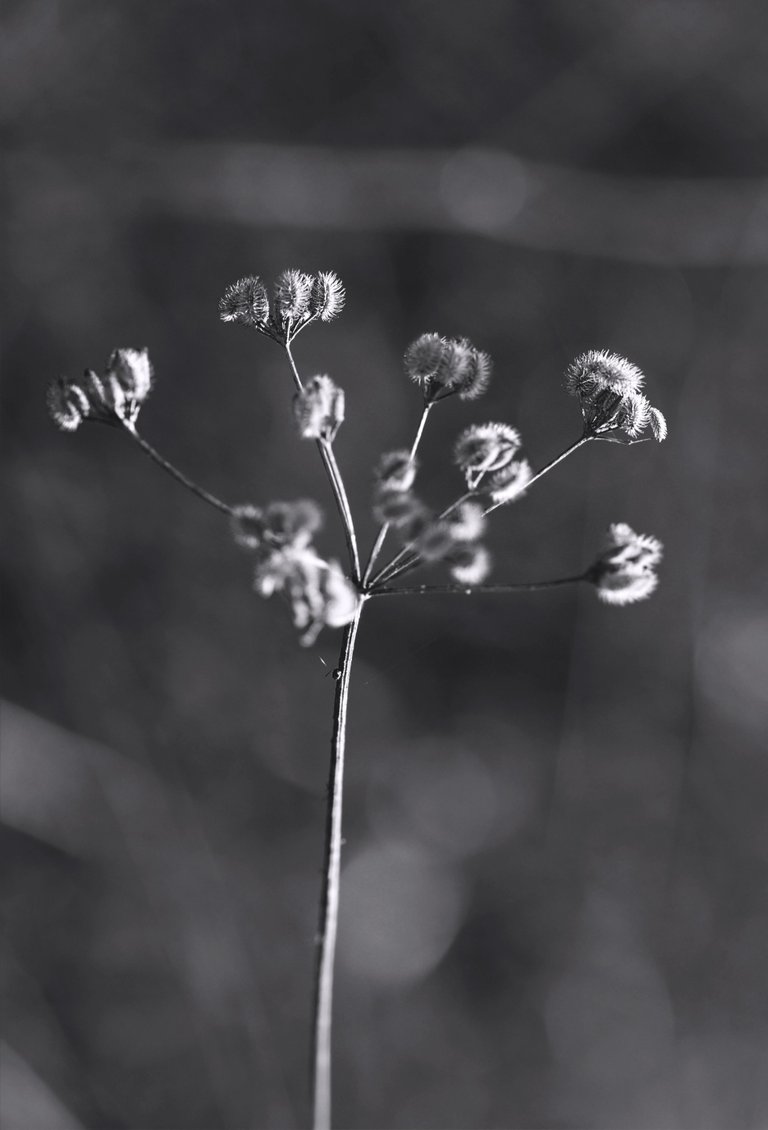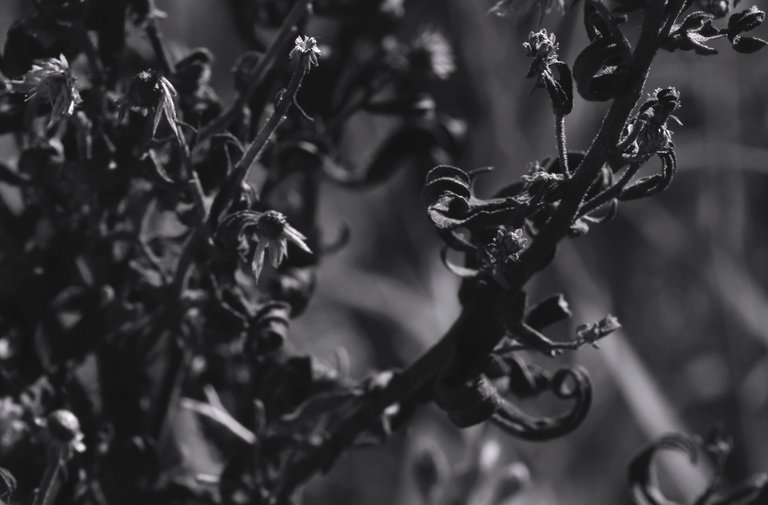 And lastly something that used to be pretty and pink. I have no idea what this is called, but if it is what I think it is, the flowers are nice and pinkish. Every single one of those sharp little stars used to be one tiny flower. And yes - they are sharp! One of the coolest #drystuff I find around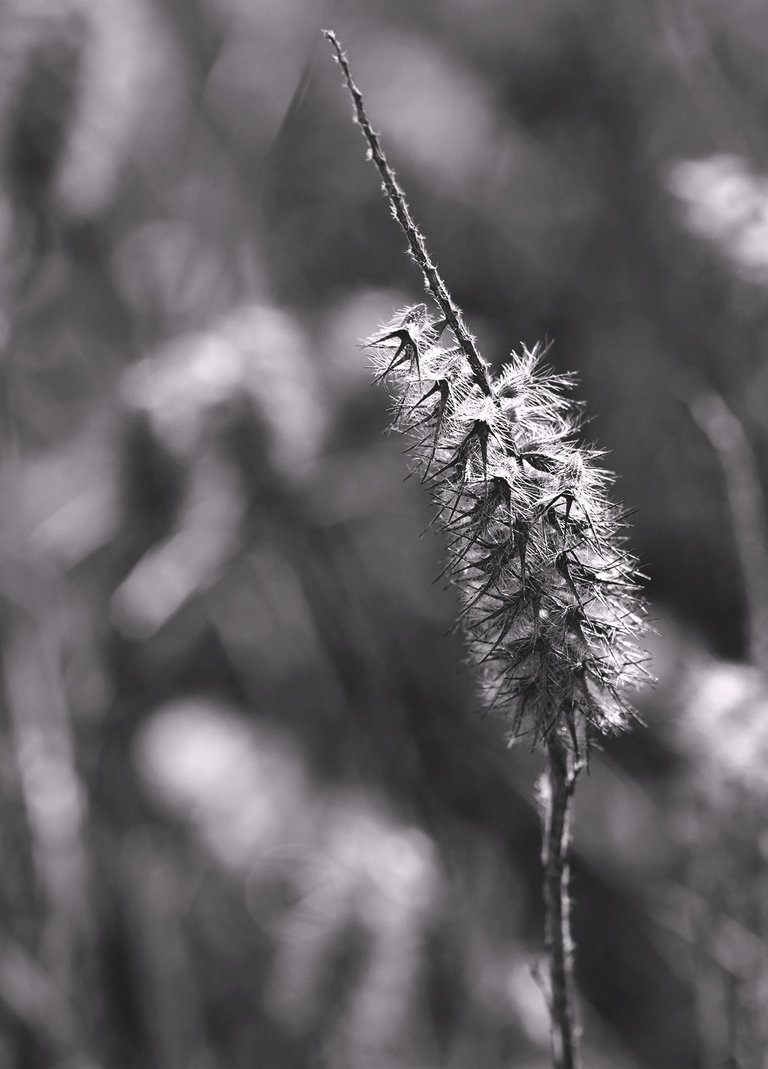 ---
Monochrome song for today: