She landed in suburbia ... a couple of years ago ...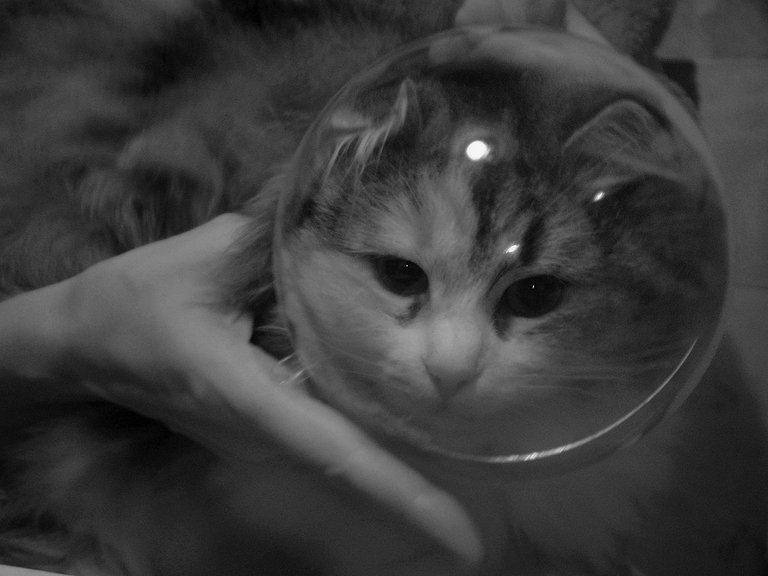 ... and now she's sharing the house with a friend of mine.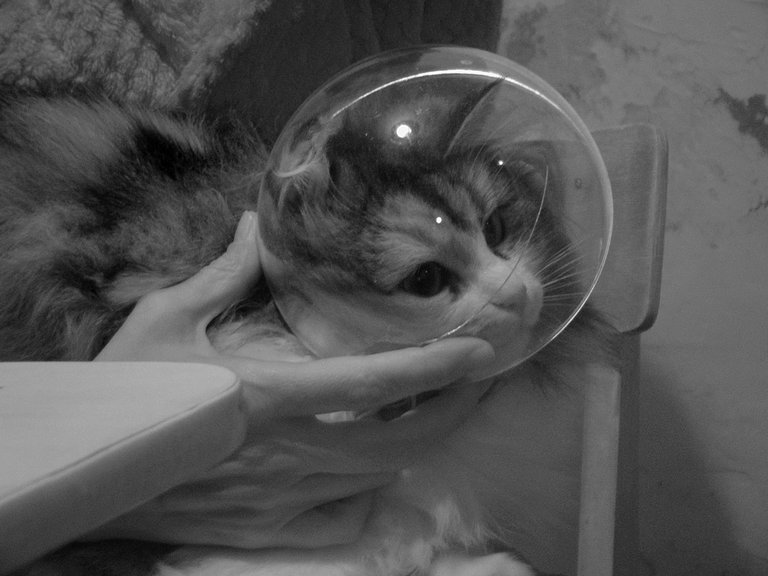 Although this extraterrestrial cat can breathe quite good here on earth ... she likes to wear her old space helmet ...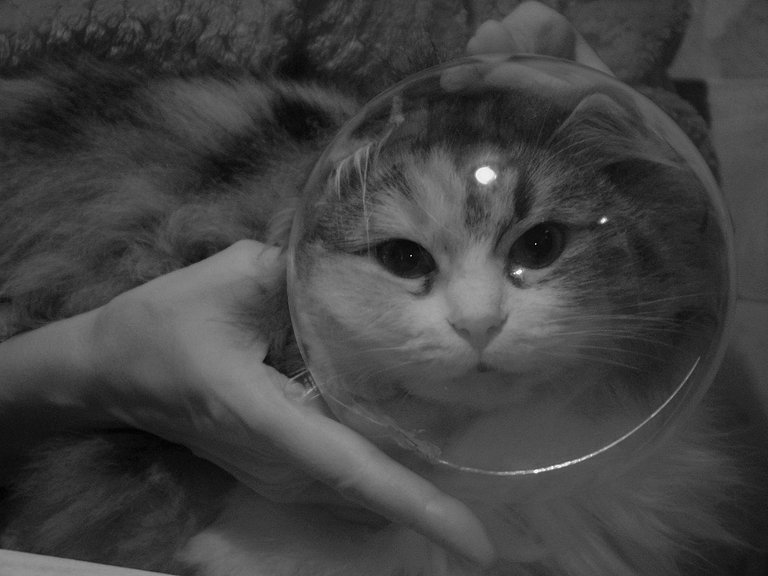 ... especially in front of the guests.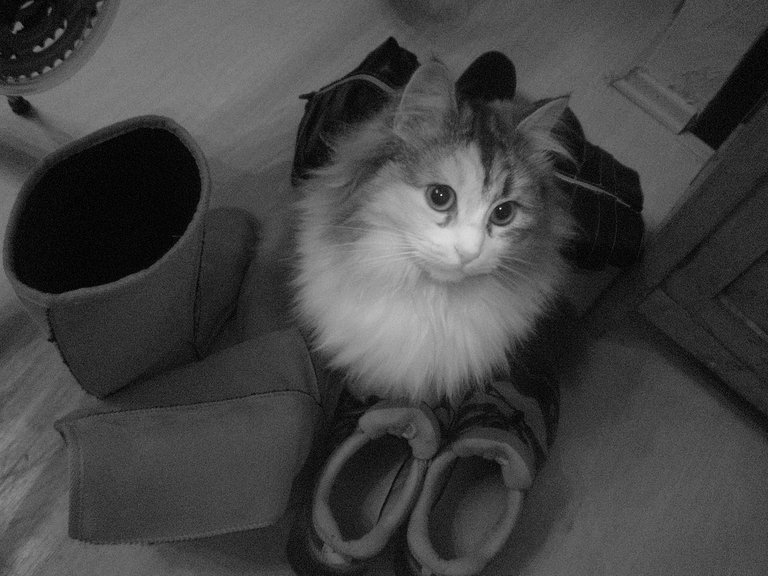 Here you can see Pepitza, that's her earthly name, without the helmet ...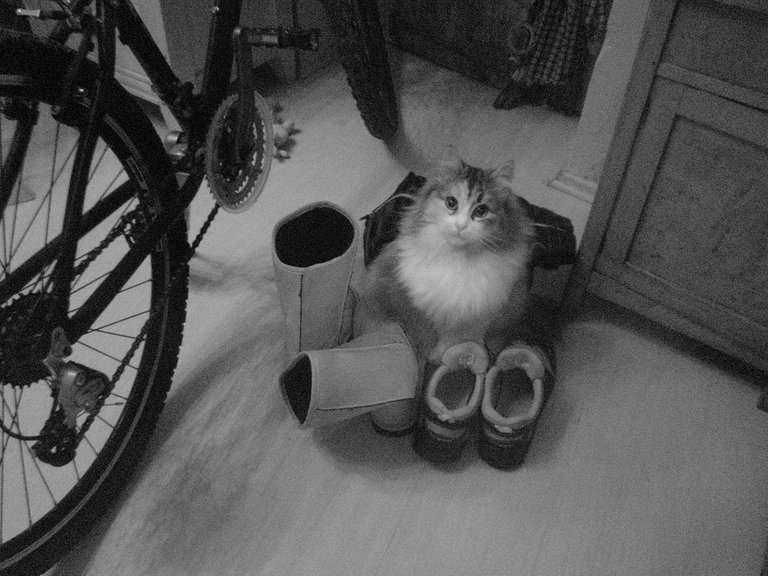 ... posing on some fine shoes and elegant boots.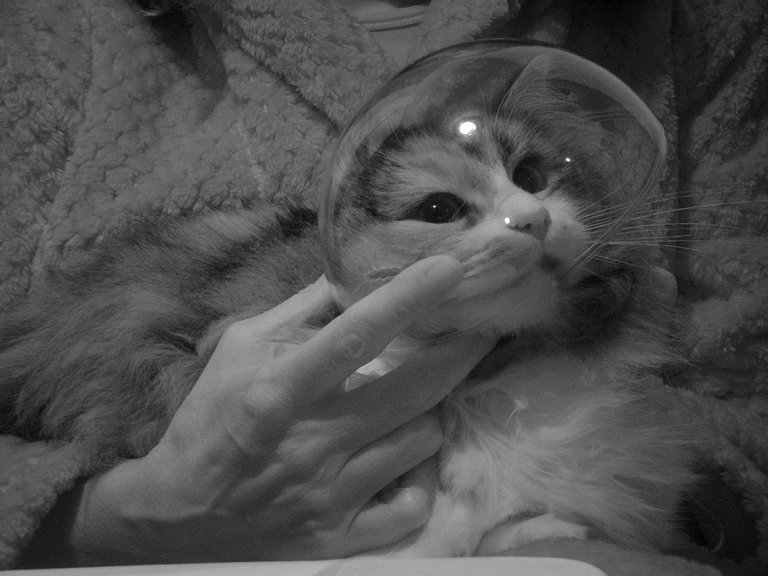 Some people from that suburban neighborhood don't believe in Pepitza's extraterrestrial origin. They have another theory. Something about a secret North Korean space program ... that never reached the orbit ... but somehow ended up here ... on the earth again.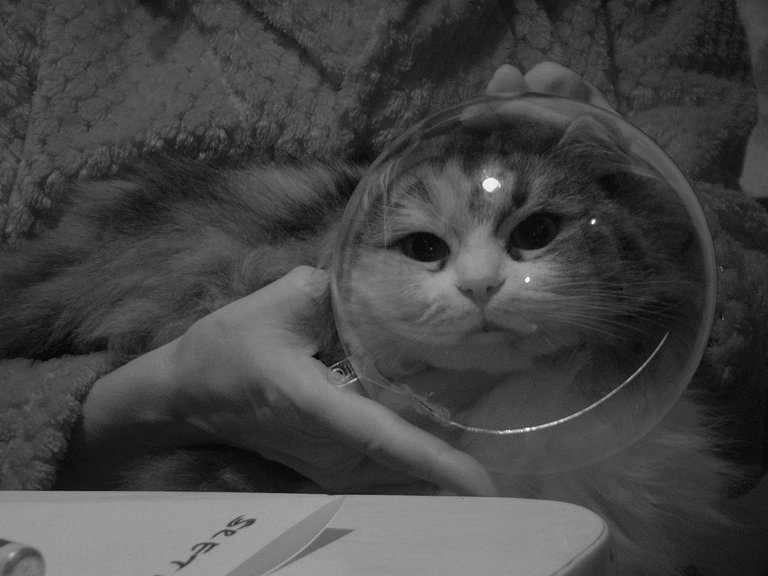 As always in these local Science Fiction reports, the photographs are my work ... MEOW MEOW (which means THE END in Pepitza's native language)