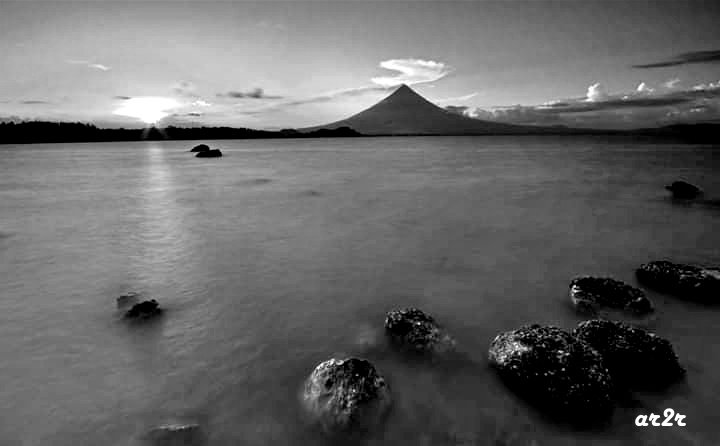 This photograph was taken in Legaspi, Albay in Bicol Region. Mount Mayon or Mayon Volcano is famous for having a perfect cone with 2,467 meters high. It is the most active volcano in the Philippines.
When I went there, the volcano has just erupted way back 2015. I was able to witness this beauty. This is a silhouettes of the a sunset around 5:30pm.
This is my entry to the Monomad Photography Challenge initiated by @brumest and hosted by @monochromes.

img src: Nikon D3100
PhotoVlogger


---
Subscribe To My Channels