Remember this shed I found, in Something strange...
Yup, am still on the Cameron's trail here today
A little brief ~ I took a little trip to a hill resort that was founded by some British colonial explorer, and now with the covid situation, travel here in Malaysia is limited to domestic tourism, as with most other countries...
And Cameron Highlands seems to be a favourite with the locals!
What do you find here? Tea plantations, strawberries and flowers, lots and lots of them!
Excellent practice run for experiments with my camera!
Boy, was I lucky!
It seems there are actually traffic jams there during the weekends...
Yup, that bad!
Glad I missed all that when I was on my Cameron's trail!
Where was I? Ohhh, was wandering around this old church, lots of plants - must have an excellent gardener or two... and found that shed...
---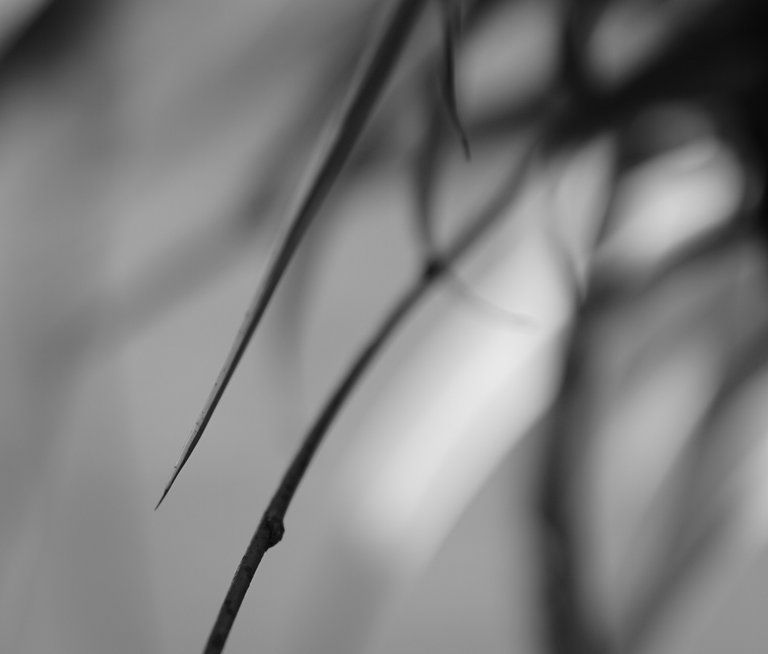 So... in accordance with the mood under that shed,
lots of shadows, and light patches...
we have a monochrome trail!
Hah! Monochrome trail indeed...
Get ready...
It's me on the dark side... again!
---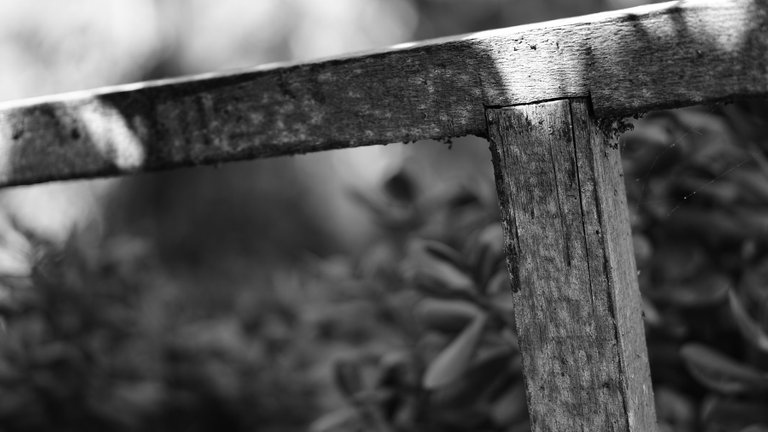 This post...
(see, I actually found an actual post, lol)
is a collection of photos I caught around that post (what else)
that's part of the boundary that runs around the shed!
(See, I was getting somewhere...)
See (again...) - patchy sunshine!
Dappled sunlight!
Love that phrase... 🥰
---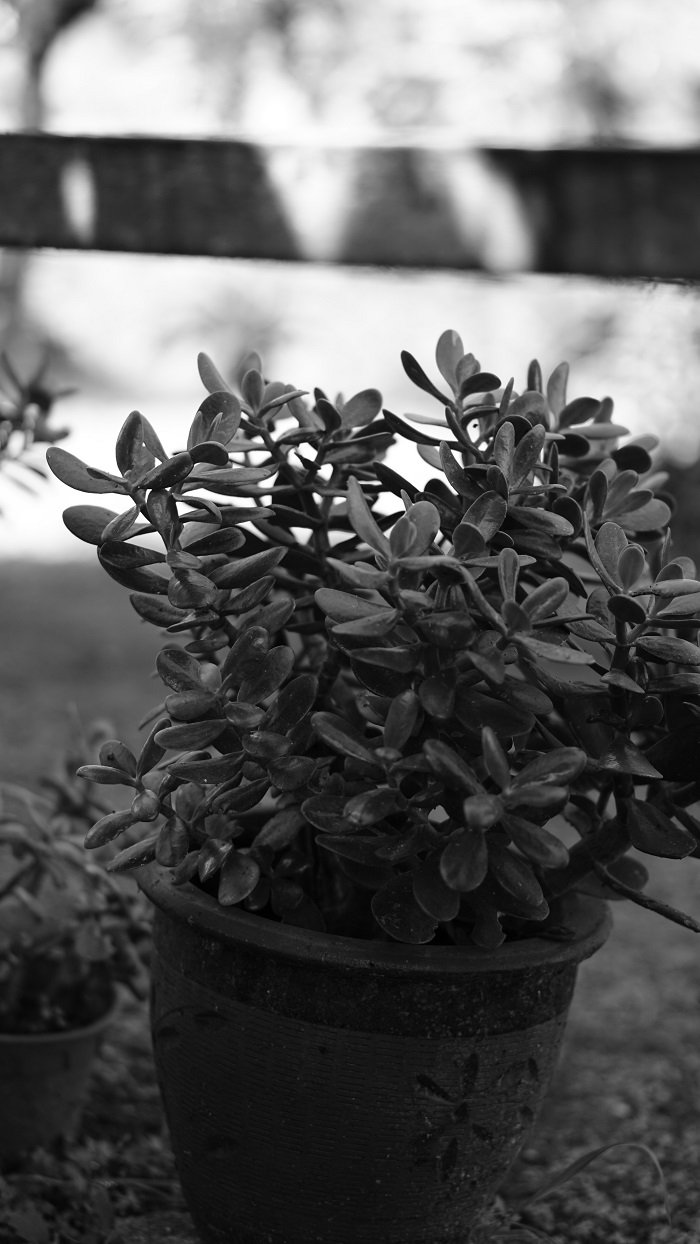 Found this over-grown pot there - very healthy!
Most of the plants were left there probably scheduled for re-potting
---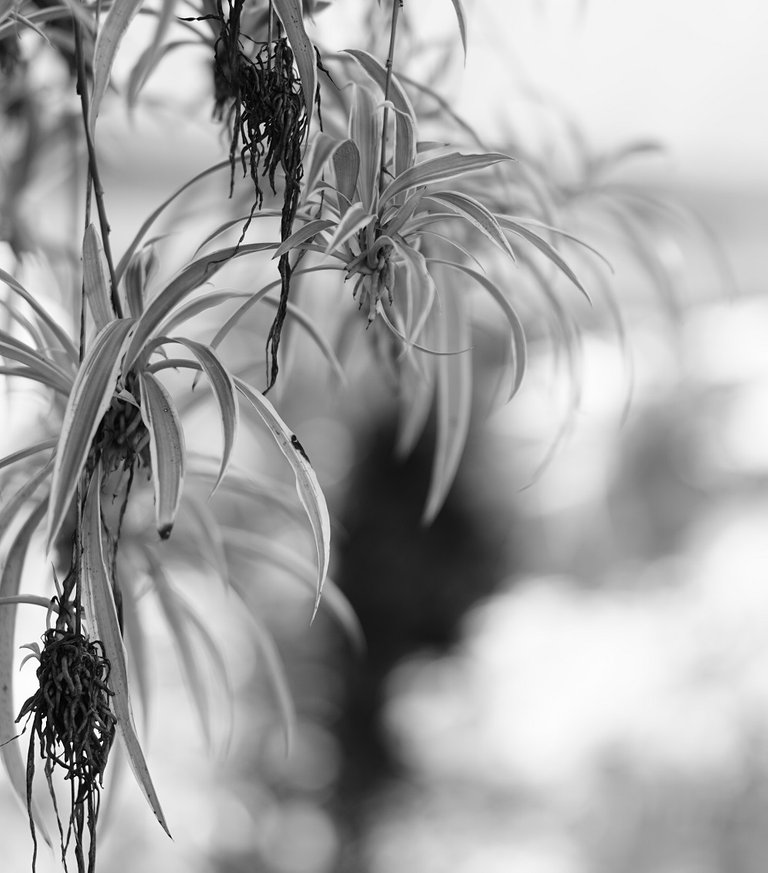 There were many of these hanging plants...
No idea what they're called
Over-grown too, with lots of babies
Also to be transplanted, me thinks
---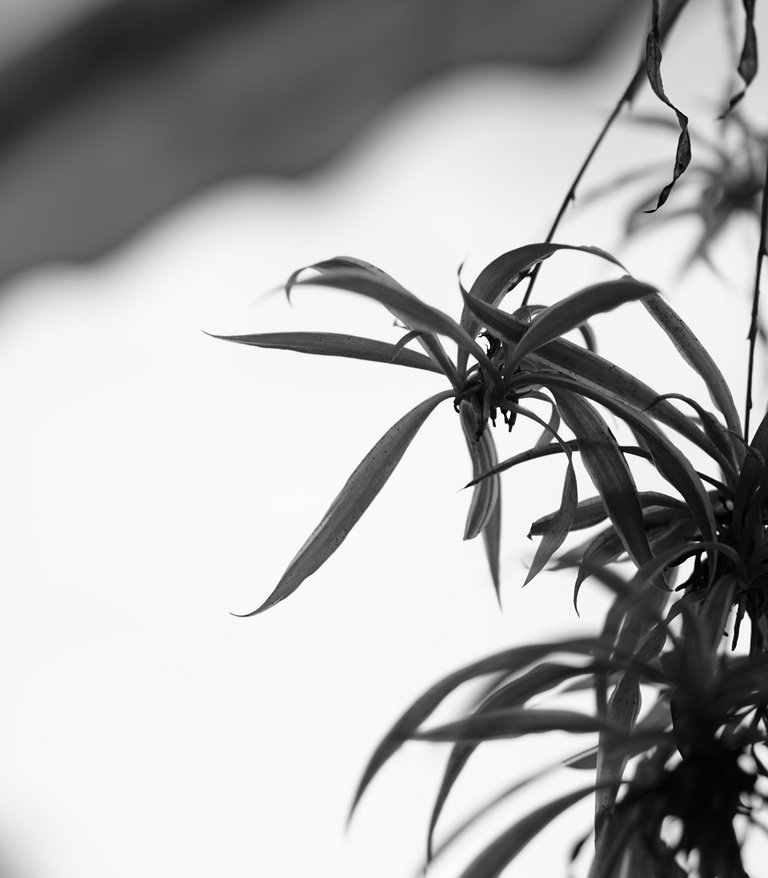 Creating interesting silhouettes
---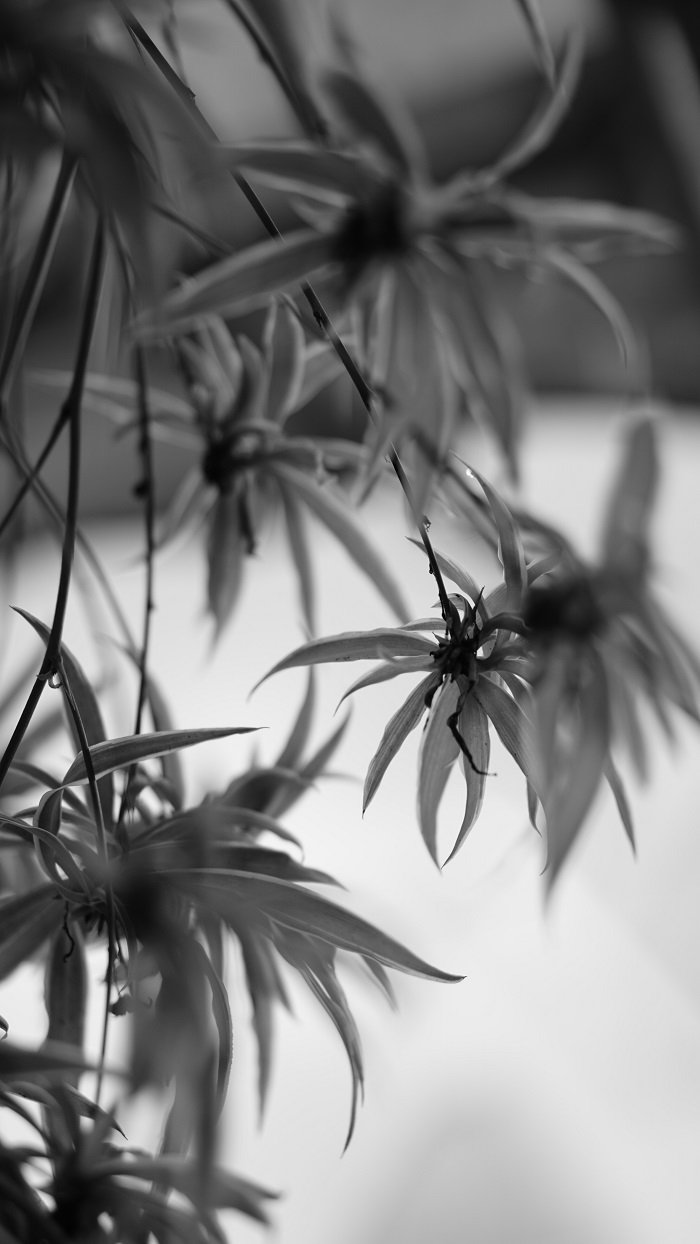 ---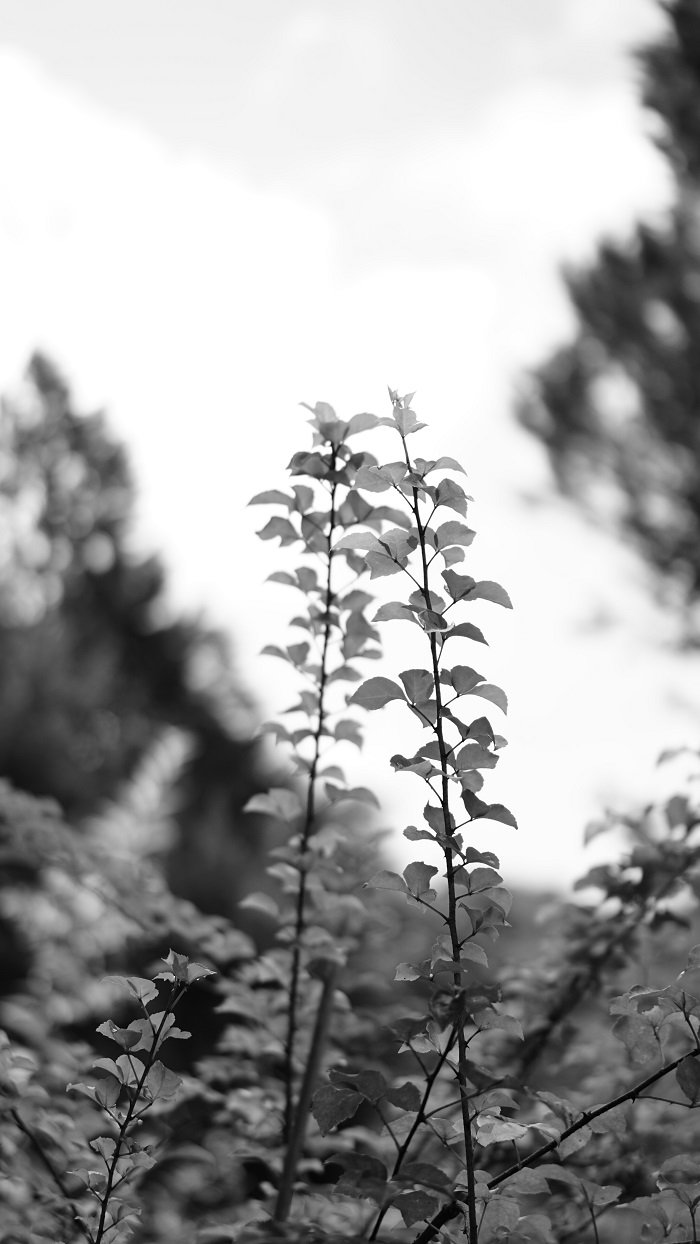 Just outside...
Delicate leaves stand tall
---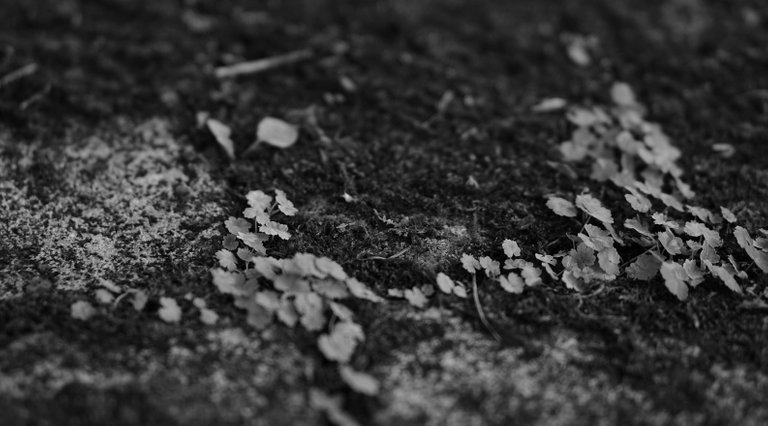 Underfoot... stone slabs over-run with moss
Even moss there grows healthily in the cool and damp air, fed by the mists
Interspersed with tiny little prettily patterned leaves
that many would trample on without even a second look!
Not even knowing they existed down there
---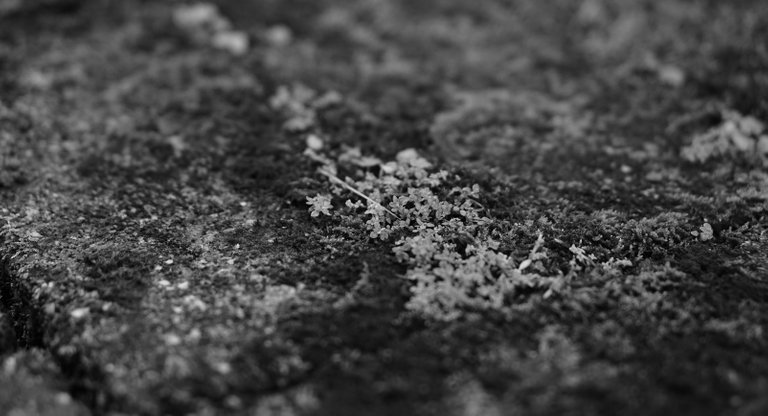 Abundant life!
---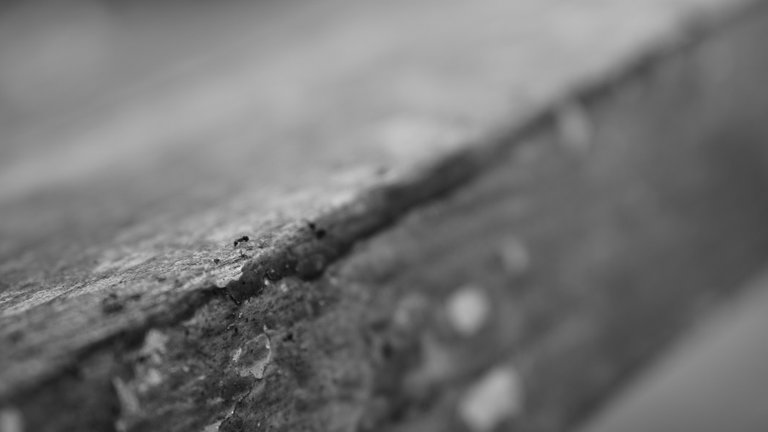 More than you can even guess at!
---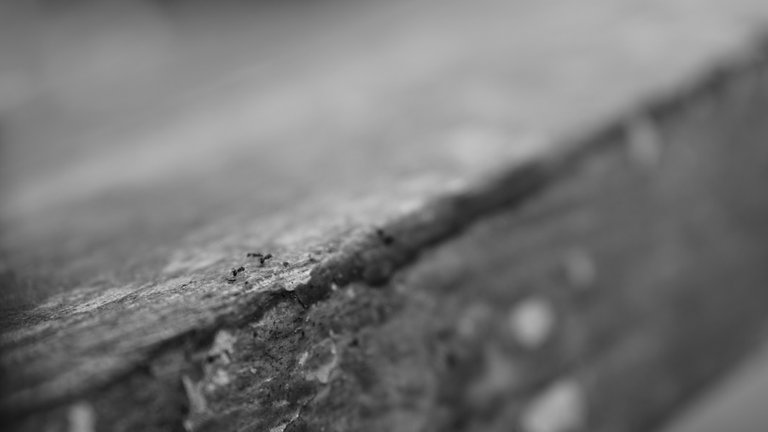 DON'T... you even consider sitting on that conveniently positioned wooden rail nearby...
You'll flatten some ants racing along their super expressway!
Or risk some bites to your butt...
(Serve you right!)
---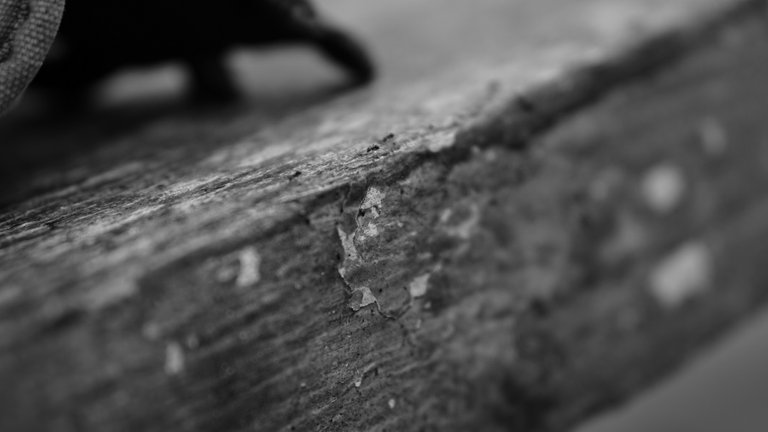 Told ya!
Life abounds...!!!
🐜 ...🐜 ...🐜 ...🐜 ...🐜 ...🐜 ...🐜 ...🐜 ...🐜
Okay, I better stop
Don't want to bore you....
Will be back with more another day, another time
Oh yesss, I have more... 😉
Cheers!
---
Captured with SONY A5100 + Sony E 50mm f1.8 OSS lens | ©images & text my own | click image for full screen view
Posting this for #monomad by #monochromes ~ original ideas by @brumest
---