She sat several tables away...
Not on a chair, or a baby chair
But literally on the table!
Put there by her parents
Clearly she was the centre of attraction
And she knew it!
Ohhhh how she posed
With innocent expertise
Gurgling, giggling... baby laughter
Ringing out clear in the air
And how her adults loved her...
And she knew it!
---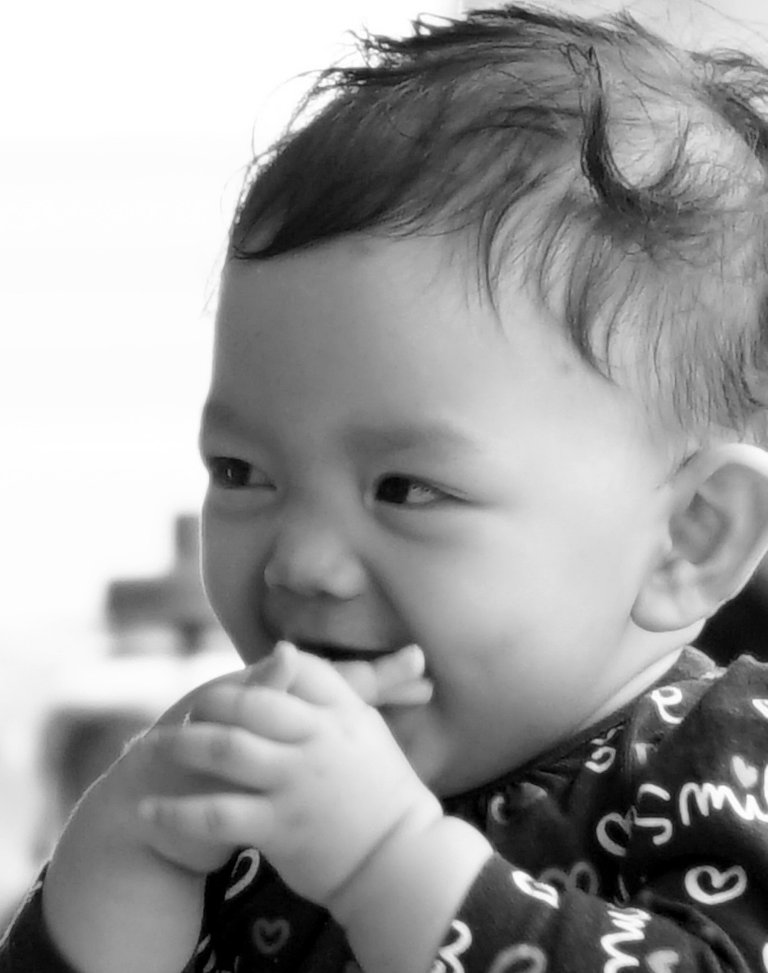 ---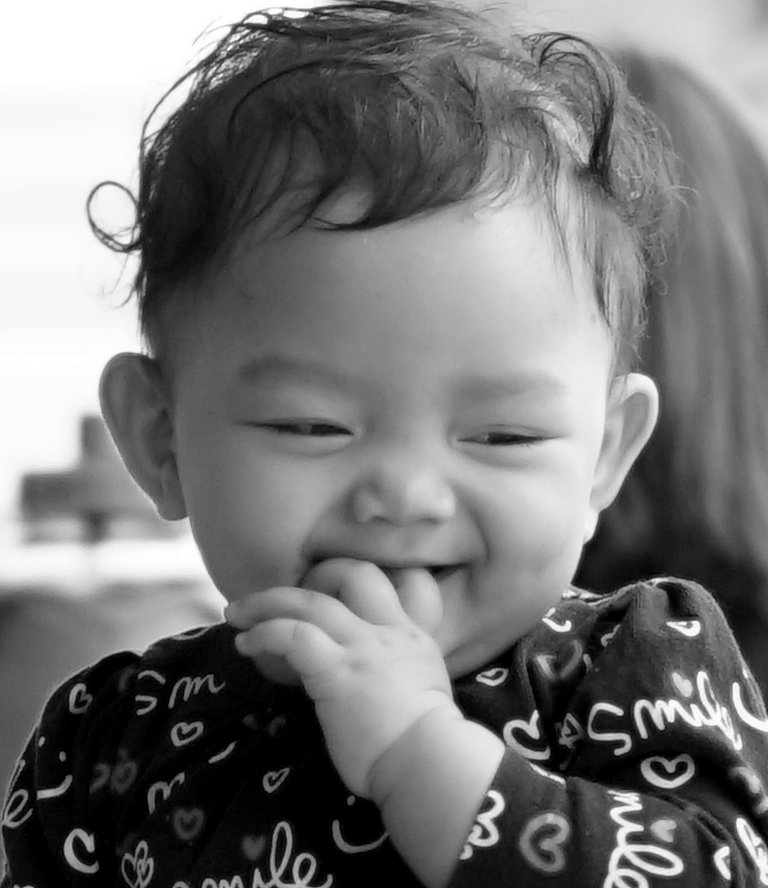 Captured with SONY A5100 + Sony E 50mm f1.8 OSS lens | ©images & text my own | click image for full screen view
Posting this for #monomad by #monochromes ~ original ideas by @brumest
---