Hi fellow Steemians and LEGO builders!
Recently, I've been getting back into building legos with our son. My brother and I growing up had a massive collection of several thousand pieces. It's unfortunately in my parent's attic and there's controversy on who can have it but that's a conversation for another day.
I wanted to post in the newly created and awesome LEGO community and get some more exposure for it! The community was started by the badass truck builder @galenkp. He's got some sweet builds that I've been watching for a while, and have ideas of what I want to get for some future sets! If anyone else would like, please post some fun LEGO stuff and use the hive-142010 as the first tag to get it included in the community!
Our Build
One of the coolest things with our son is his creativity and love to do things rather than just sit around like a lump on a log. His latest favorite things are Legos and trains. I had combined the two earlier but we ended up destroying it with a runaway train before I could get a picture. He loved it so next time I'll remember to snap some photos doing it.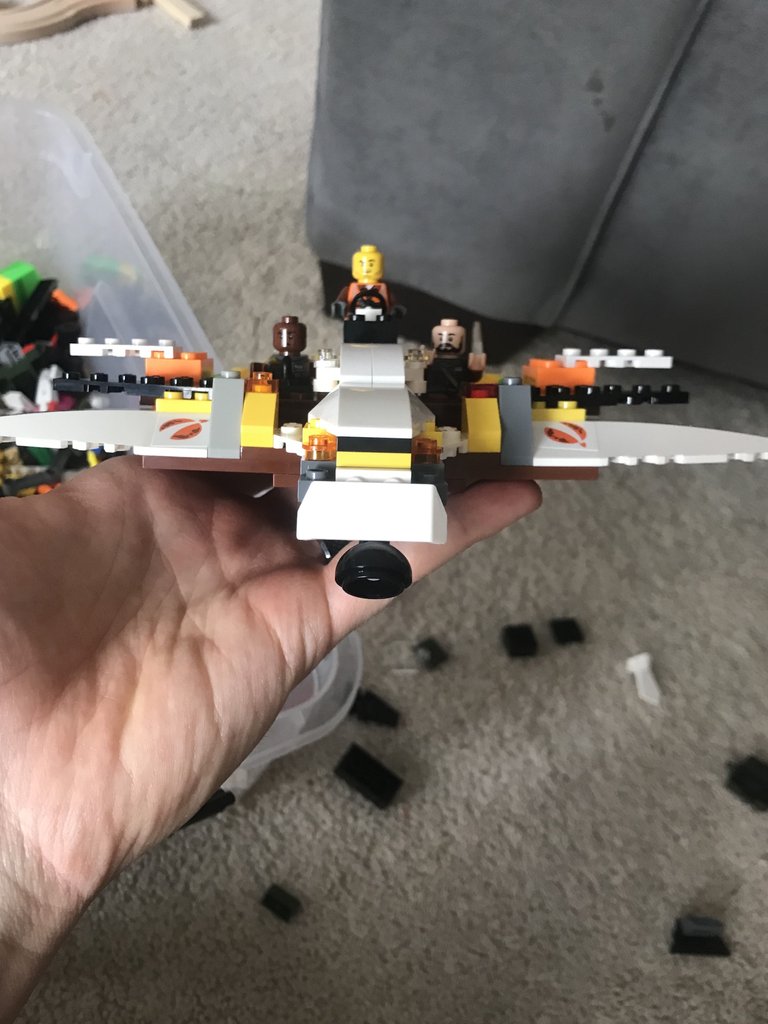 So this one is mine obviously. He also loves anything machines; trains, planes, trucks, equipment (excavators, etc.) so anything we do with them that looks like that he goes nuts.
I was going for a bit of a Star Wars theme without having it necessarily be official. We do have official ones but they are safely in the box, for the most part.
I like just throwing random pieces together to make something unique. It brings me back to childhood where we had an entire table (it was actually an old door with plywood on the sides to prevent casualties, sitting on a bunch of milk crates, love it thinking back on how unofficial it was) full of them. One of the things we would do is just build random things for hours on end, skipping meals. Enjoy remembering when I actually got along with my brother lol. Don't get me wrong, I fantasize about the day I can get my hands on a full size LEGO Death Star but I also like free styling it a lot as well.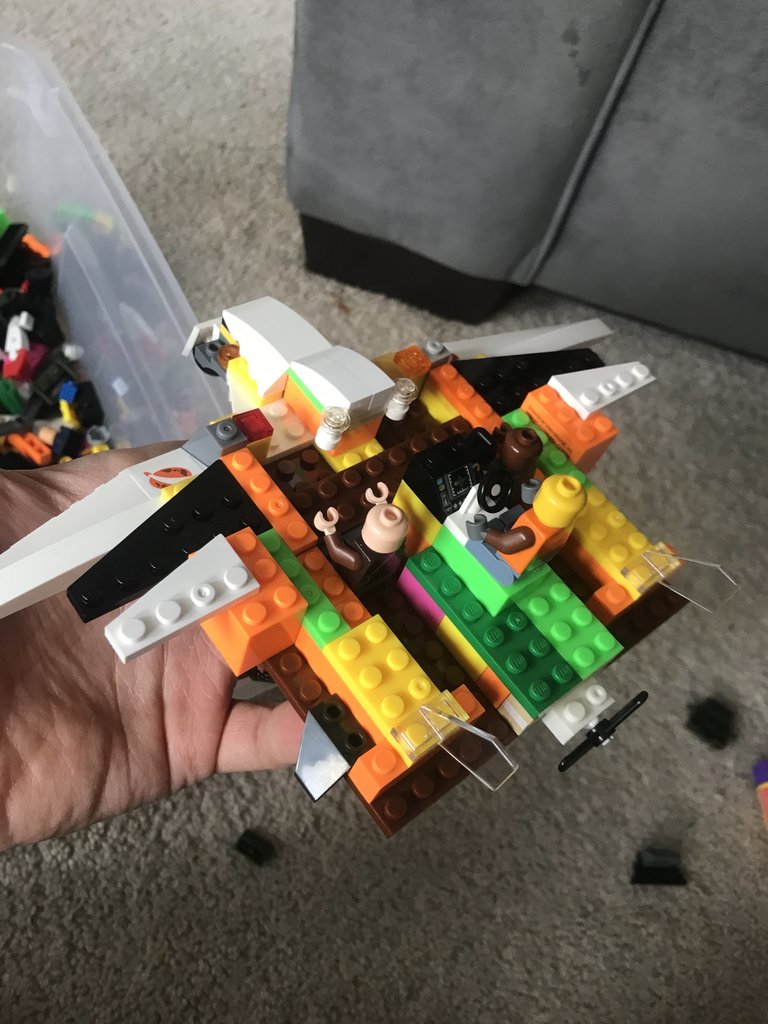 I like the symmetry I can achieve with a lot of knockoff dollar store Legos, there's a lot of it here. Those little downward fins in the back and the propeller are my favorites.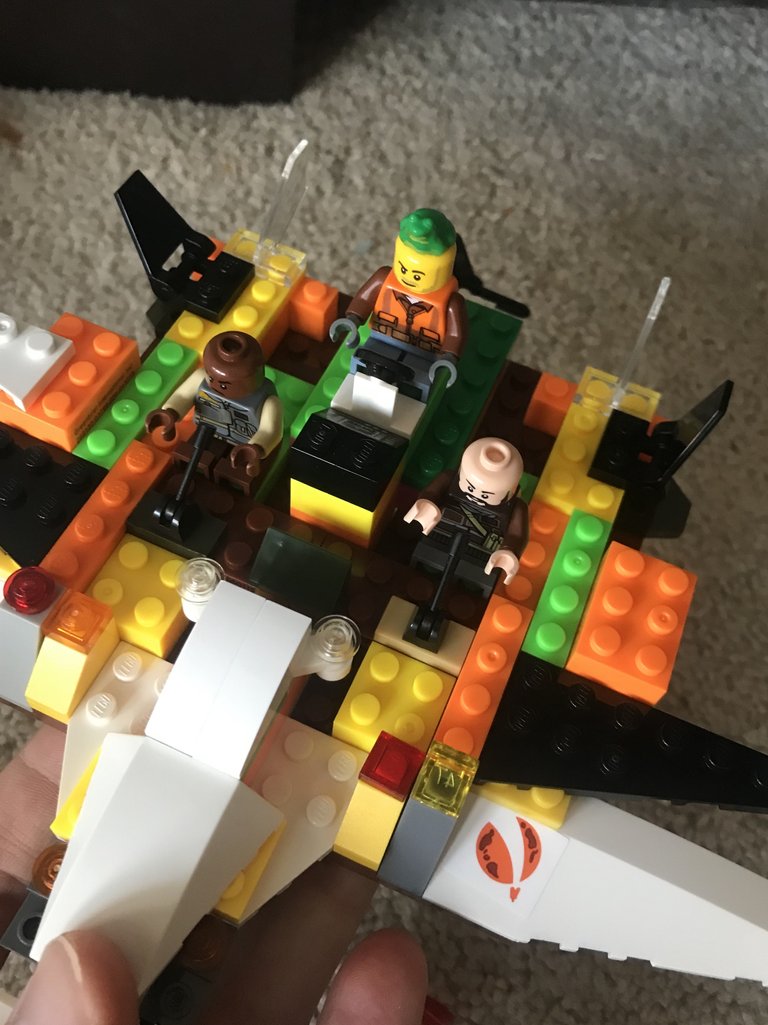 The finishing touch from my son, can you point it out? Will send .5 Steem to the person who 1) reads this and 2) finds it, since not everyone reads the whole post. Those pilot sticks were another awesome find.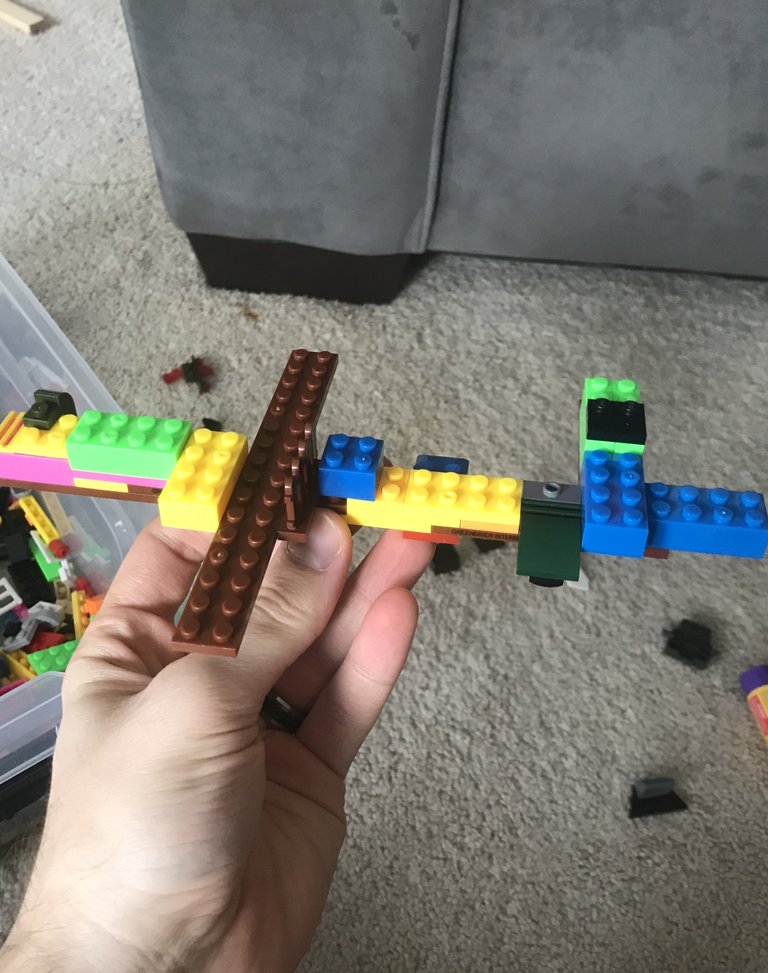 This is my sons creation.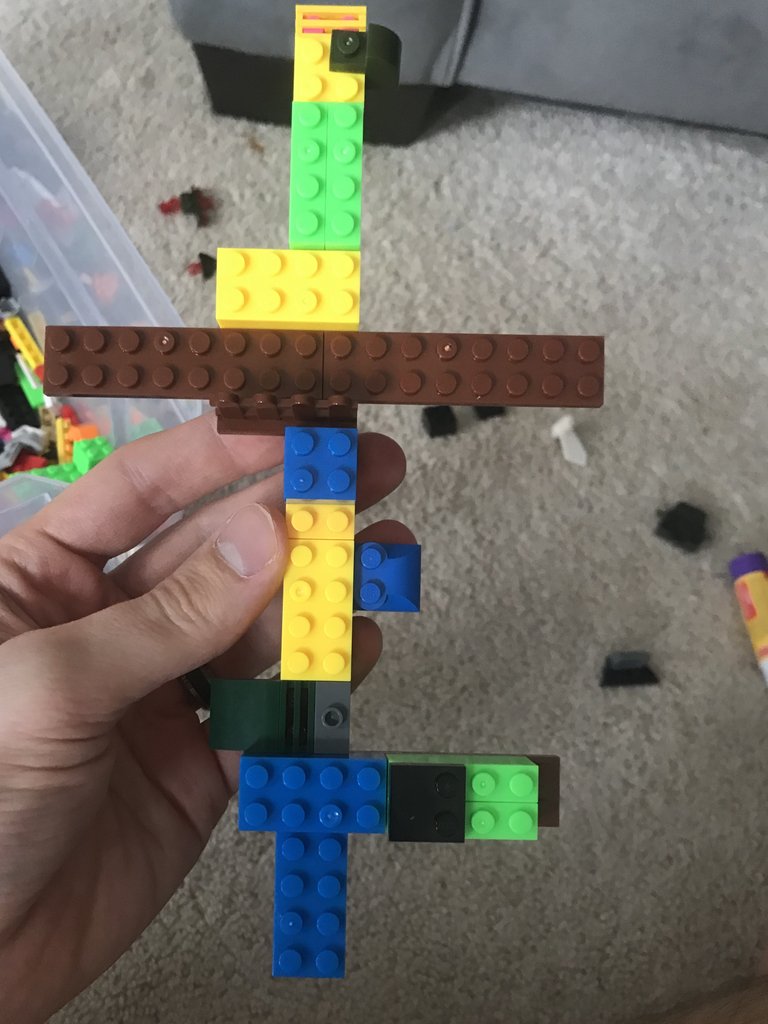 He said look daddy, check out my fire truck boat! One of the best things I love is his imagination. He tells me today that he found his tool to help us find Bigfoot. It was a stud finder lol kept him busy for 90 minutes.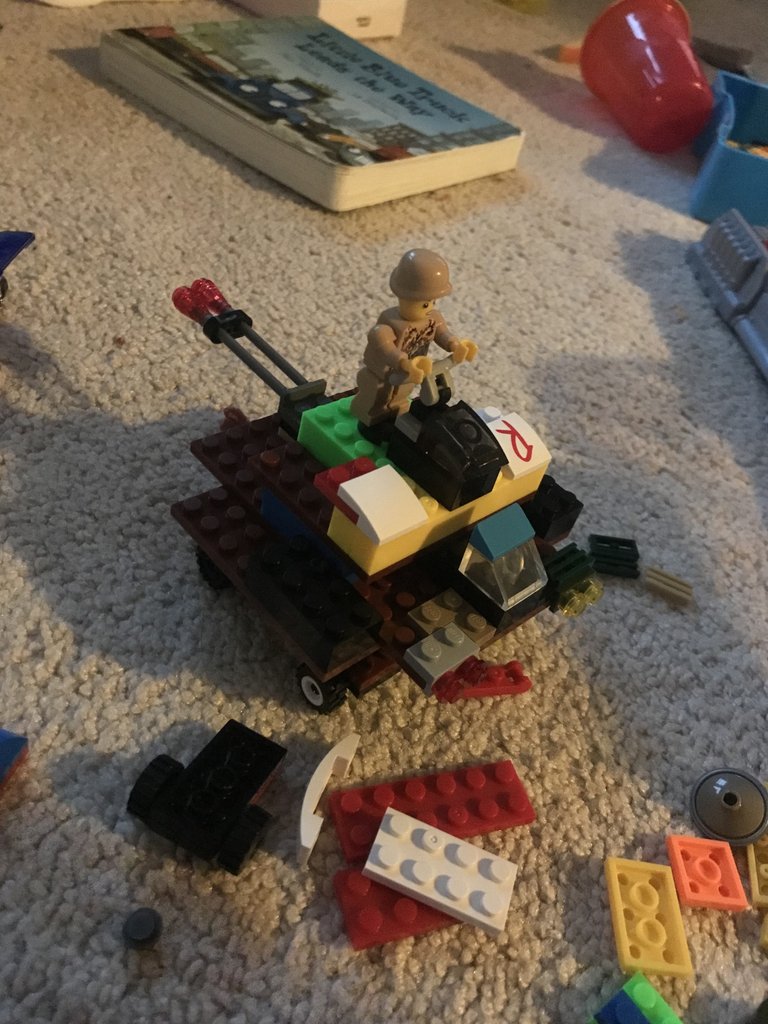 He helped me make this fun truck.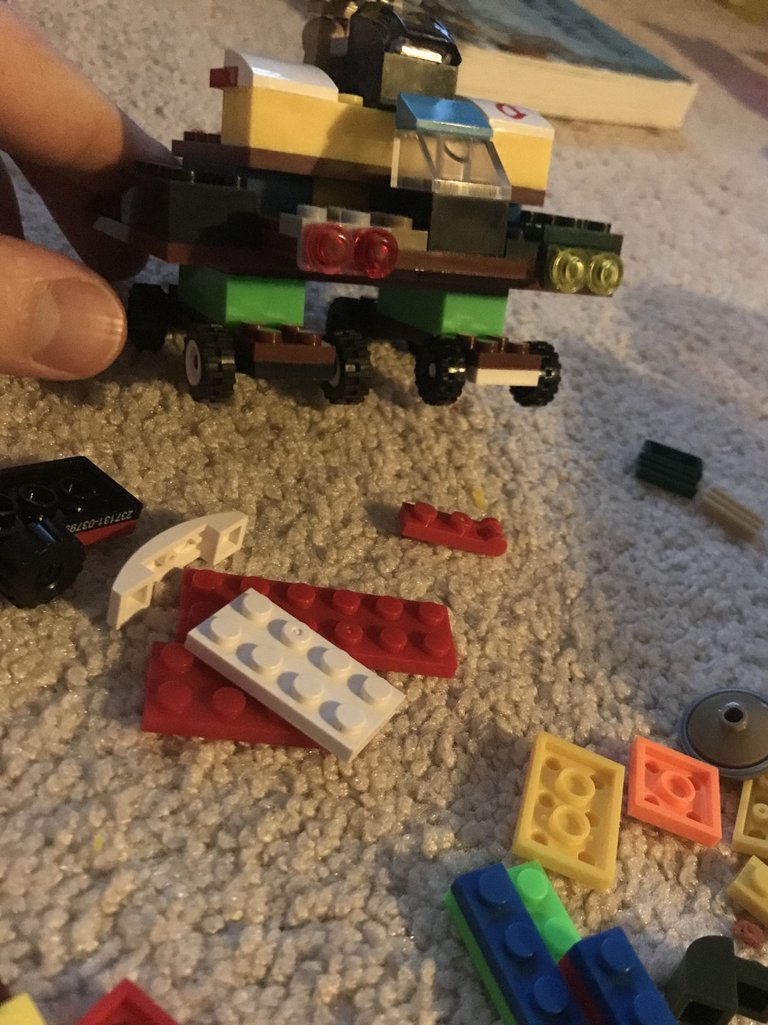 It had a lot of cool parts to it, like the mad max type design. The jet poles in the back were fun, a hybrid of a Star Wars flyer (the ones on the Ewok planet, forget their name) and an army rocket launcher.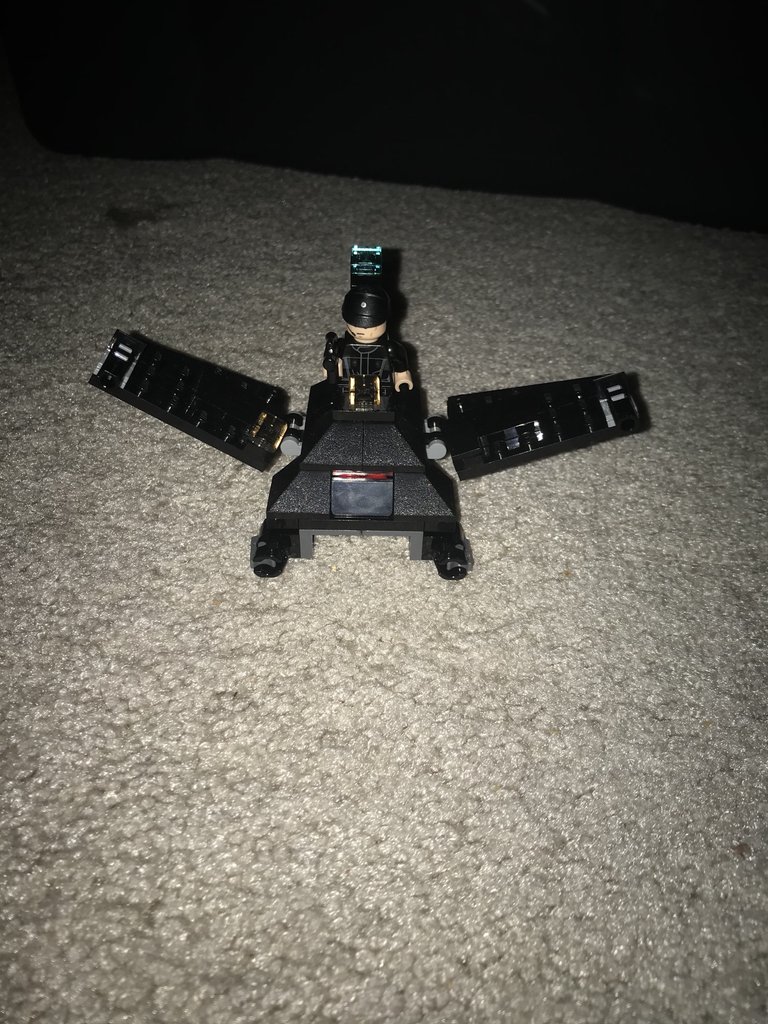 In writing this post, I almost forgot to share the two untouched, or rather non-destroyed, favorites I have in our bedroom. This was the first box of real Legos I opened with our son a few months ago. Kept it intact for sentimental purposes.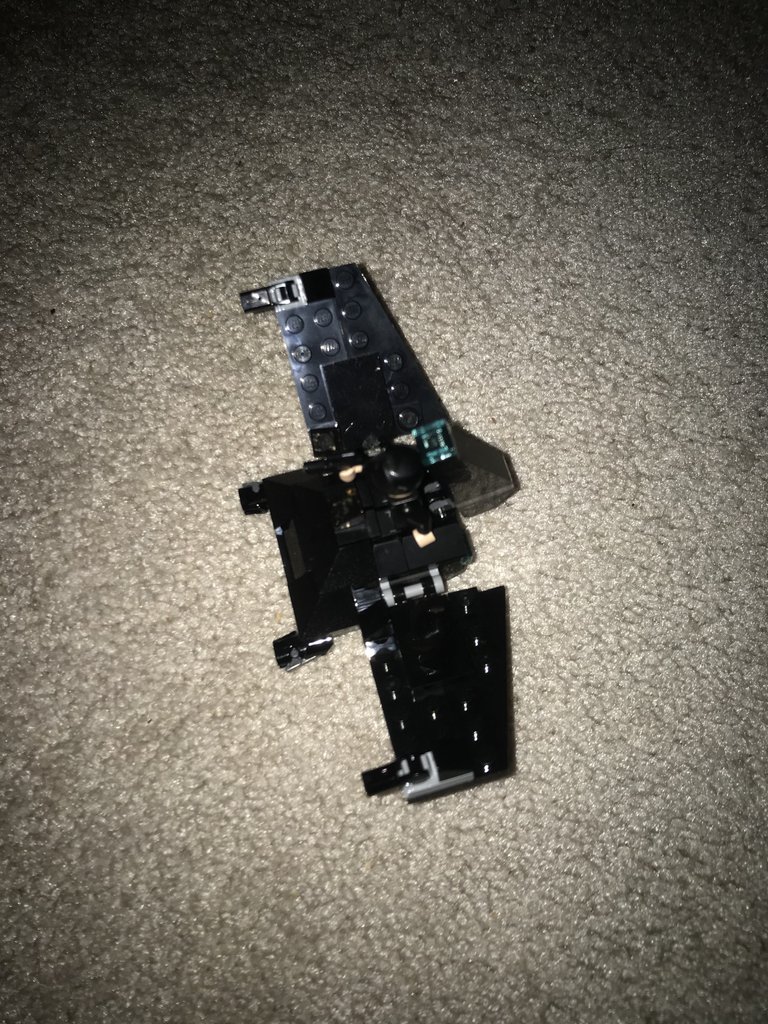 Thing has a pretty sweet design.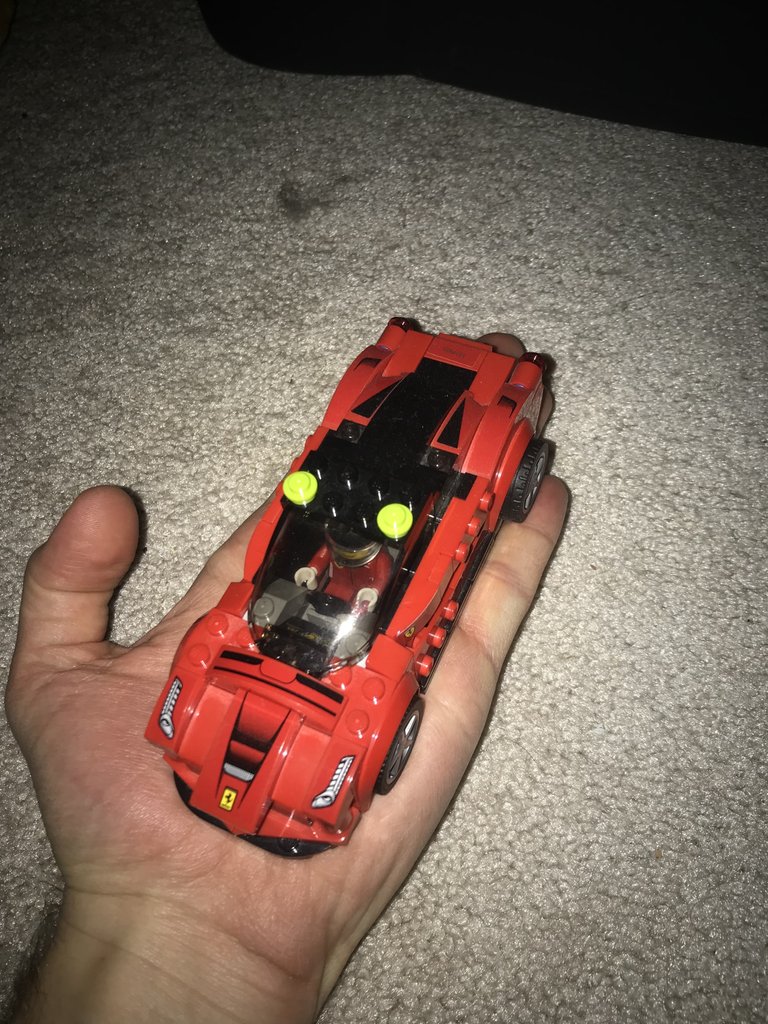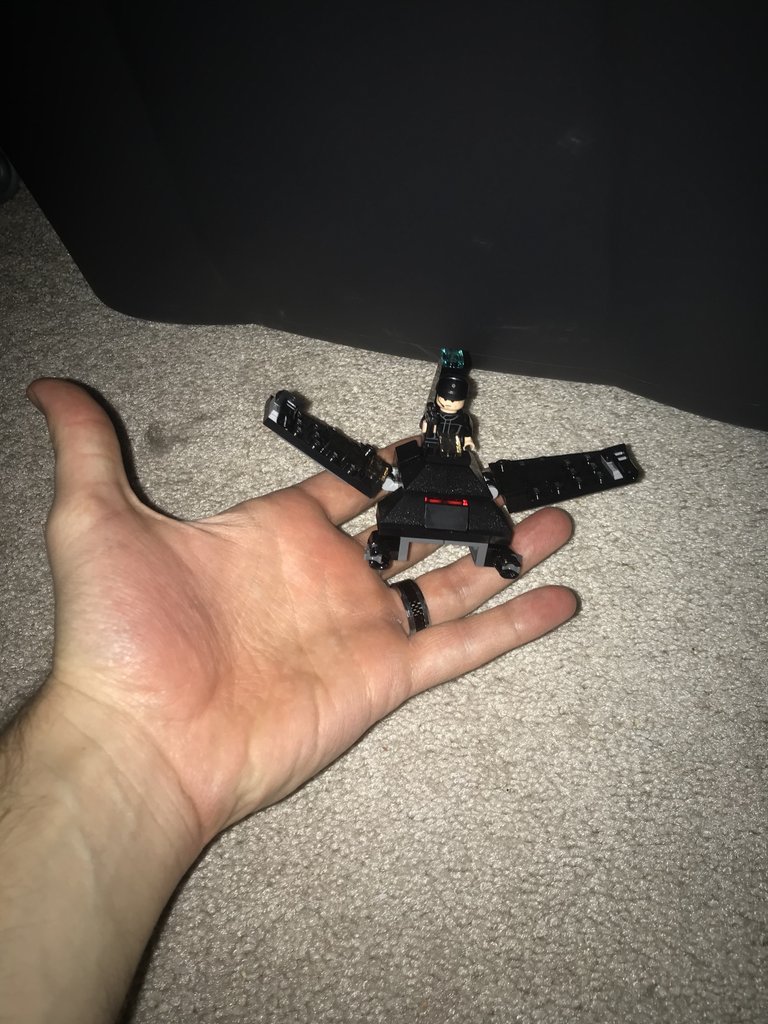 My wife and I bought this gem in Vegas when we were out there years ago. Didn't put it together until our son was born.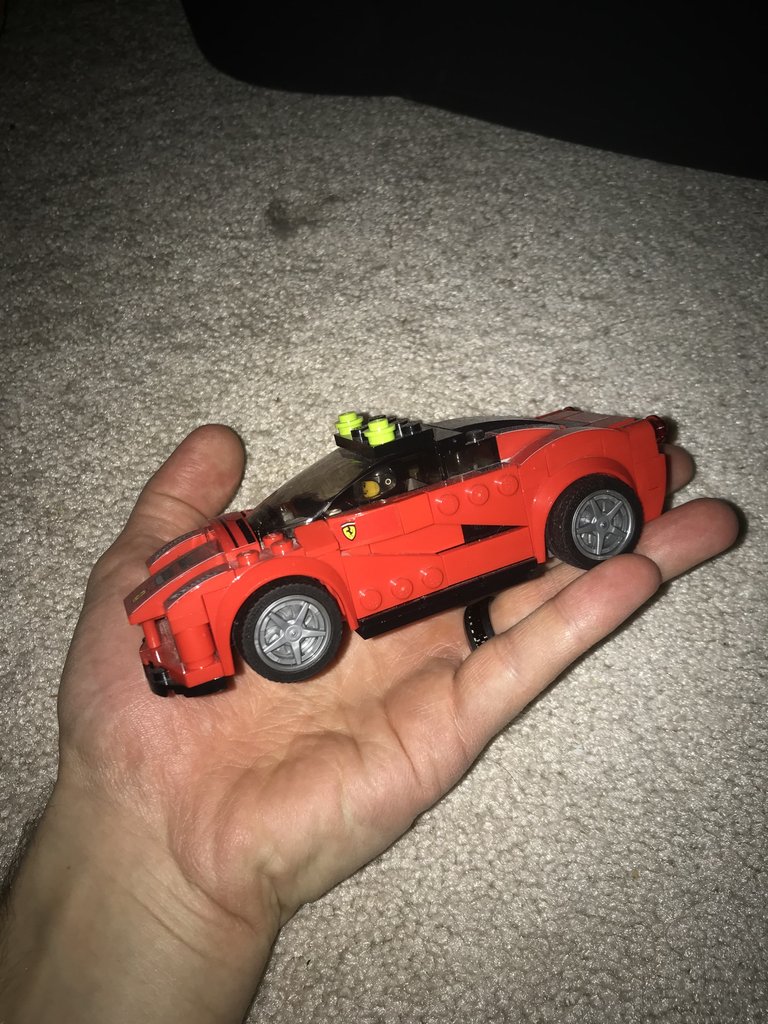 Being a car guy, I really loved the attention to detail they can do. Haven't looked it up but I would absolutely love if they make a Subaru WRX STi version. Will have to search that soon to find out!
Anyone with kids, particularly toddlers, should really spend the time getting down on the floor with them and helping foster their creativity and imagination. I'm not perfect, I have my times where I'm not in the mood but seeing the pure joy on their faces and the happiness they get from doing these things makes so many things completely worth it. Cherish it! I didn't think I'd be that person, saying that, but when you've got one and see others that don't appreciate it, it breaks my heart.
Share some LEGO stuff with me!
Have you done any LEGO building lately? I would love to check it out! Drop me a comment or link so I can give it a look!
This post is also an entry for the contest hosted by @brickmanbrad go check it out! Would be really cool to get another strong community going on here!
Connect with me!
Did you enjoy this post or my other posts? Please consider following me for more! @cmplxty
Do you want to get paid, in crypto, for searching the internet? Try using and signing up for Presearch to earn some great crypto! I've currently got 1027 PRE tokens, with a market value of $45.24. It doesn't sound like a lot but when you search using sites like Google you get paid $0! Join Presearch to break Google's stranglehold on the internet searches. If you'd like to sign up, use my referral link below and spread the word!
https://www.presearch.org/signup?rid=513043
Still using Steemit.com? Upgrade! Steempeak is a much better user-interface, gives loads more information at your fingertips and has some great developers behind it. Give it a try, go to www.steampeak.com and see how much easier it is. You just need to use Steem Connect, one of the most secure ways to log into other Steem frontends.