San Pedro/Huachuma Medicine - My Retreat Experience in Portugal
I have one last post that I want to write from my holiday in Portugal. As I have shared in previous posts, after the dance festival in the Algarve, I traveled north to a plant medicine retreat about 1 hour outside of Porto.
I post this in the Herbal Hive community because this plant medicine after all 🙂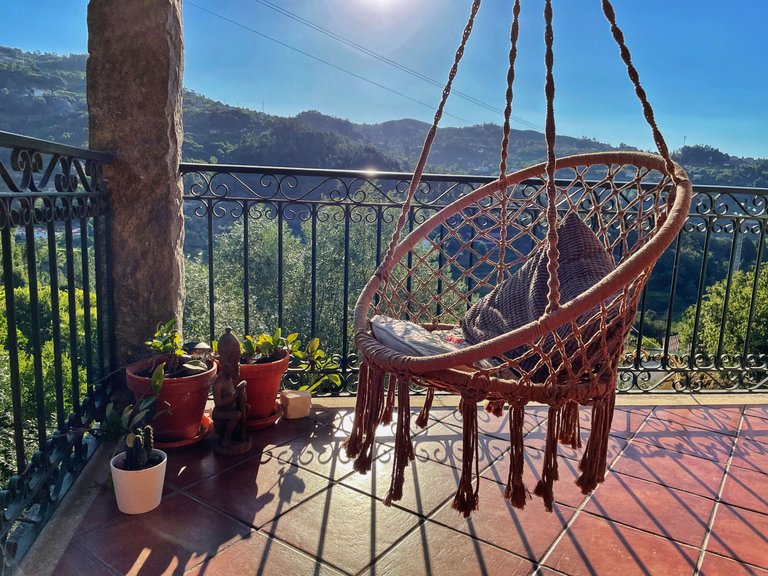 When I was planning my trip to Portugal I was searching for plant medicine retreats. I actually first found one psilocybin retreat that was also in the Algarve but it was already fully booked. So I continued my search and found a website that I really resonated with. I read that they had decided to work solely with the San Pedro/Huachuma medicine at this retreat center. I actually hadn't heard about this plant before so I researched it a bit but to be honest, I mostly just trusted what was said on their website and of course also my gut.
So I filled out their intake form and got a swift and welcoming reply. This is what they wrote:
Thank you for taking the take to complete the booking form with such detail. It's nice to see that you've put the time in researching as to how this medicine could help you. Your intentions are humble and sincere and certainly the kind of intention this medicine is capable of aiding you with. You're more than welcome to join us here at The lighthouse for a gathering.
So I went ahead and booked. (This was in late May).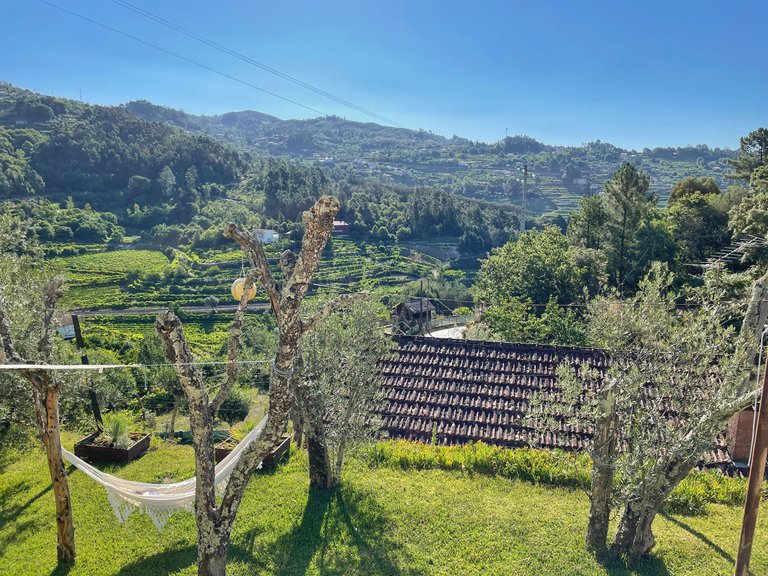 Fast forward about six weeks and here I was. Firstly I must say that I had the most scenic train ride to this place with stunning views of the Douro river, which I learned is the highest-flow river of the Iberian Peninsula. The train itself also added to this experience, it felt like I had time traveled, seriously, with a stationmaster at each station waving a flag.
At this retreat, we were 5 participants and 3 facilitators (they only work with small groups). One of the facilitators was also a nurse and TCM practitioner. I must say I felt at ease and comfortable almost right away. It was something about the energy and I also really liked the house. I could tell they had put a lot of effort into this place.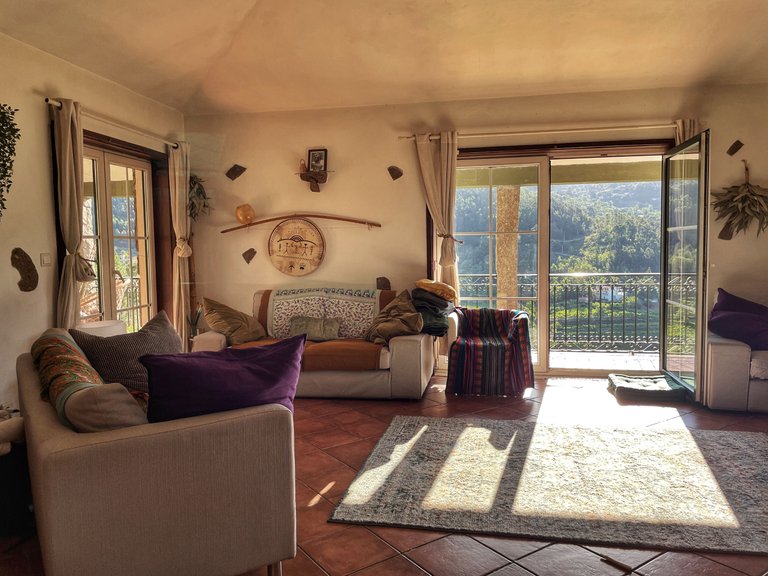 So maybe I should tell you a bit about the plant, right?
San Pedro or Huachuma (also called the Grandfather plant) is a cactus used for healing in parts of South America for over 3000 years. San Pedro can produce visions just similar to ayahuasca. The experience with these plants is long, patient but also mostly gentle. They can reveal to you personal hidden traumas as well as glimpses of generational ones too. They help you fall into the heartspace, leaving the rational and egoic mind in the distance. From the heartspace we can let the medicine go to work and heal and let go of the things that no longer serve you. These plants are great for giving you clarity, focus, and true purpose. They are known for giving you back strength, confidence, and a feeling of completion. Source. (Text from the retreat center's website, I have edited and shortened it a bit).

We had 2 ceremonies, both before lunch, as they told us the effect lasts for about 12 hours.
They also 'warned' us that the plant really doesn't taste good, that it'll be a challenge to drink it. (We had about 1 1/2 deciliter, a bit more the next day. But the amount really depends on how concentrated it is). We gathered in the space you see in the picture below for the ceremonies. First we meditated, shared our intentions, and said a prayer.
I didn't really have a specific intention, I guess mostly because this was my first experience with this plant and I didn't know what to expect. As I remember it mine was something like this:
My intention is to be open to this experience, do my best to stay present, and accept whatever arises.
Then we drank, without making a face (it's considered disrespectful to do so). It wasn't a challenge for me, I expected the taste to be way worse.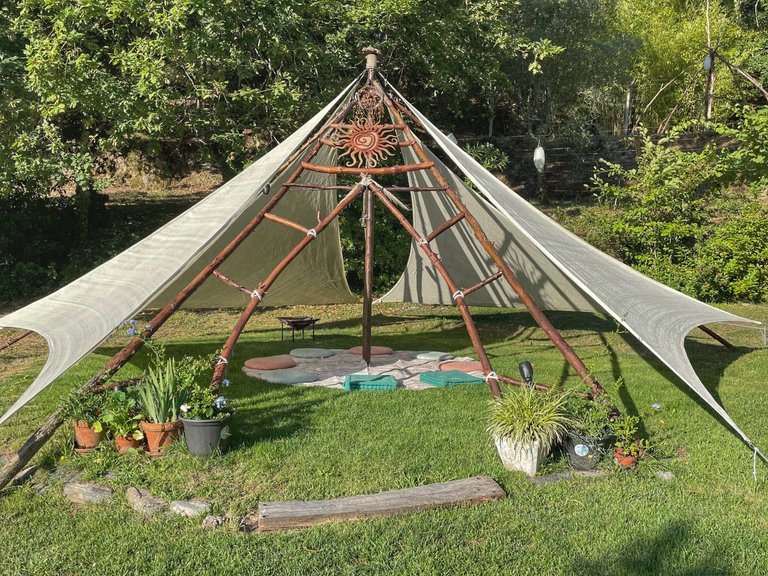 With this plant the effect comes gradually. So in the beginning you don't really feel so much. It's common to feel nauseous though and they said it's good if we could keep the medicine for one hour at least before throwing up. By then it's already in the system. I felt a bit nauseous in the beginning but not much. After 3-4 hours I really started to feel the effects, my senses were heightened, I had visions, and so on. By then I had also retreated to this platform seen in the picture below. As you might know, working with these plants is really a solo journey. They don't really serve you if you can't go inside.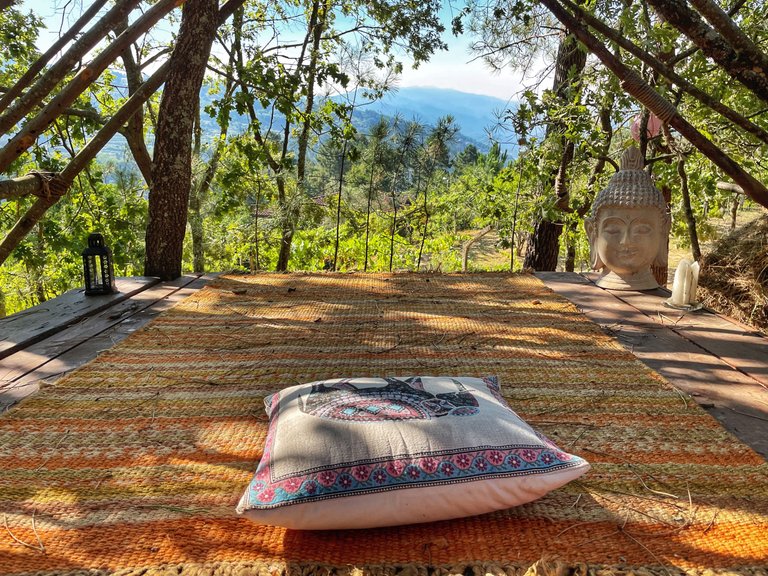 I was there for hours. I felt so at ease, even though I had insects crawling over me. I truly felt one with nature and that is a rare state for me. I won't share everything I experienced. It's just hard to explain. But I also felt my own greatness. (The visions I had also contributed to this, I was all of a sudden SO big, physically). It's actually that experience that stuck with me. I can now tap into that feeling of greatness within, even though it's kind of elusive. But it's like I have a way in now. I don't know if it makes sense.

Towards the evening our facilitators encouraged us to try and eat something. I wasn't hungry at all but I remember I had some food. I actually also managed to sleep a bit during the night.
My journey on the second day was more challenging. I had diarrhea and stayed in the room most of the day (I shared with one other participant) so I could be close to the bathroom. In the evening I felt better though and managed to eat something. I'm not sure if this was a great purge or if it was just too much for my stomach that day. Even so, I still experienced a lot that day.
Throughout the retreat the facilitators were always available if we needed them and they also came and checked how we were doing regularly. In the evenings people were also more social since the effect started to were off.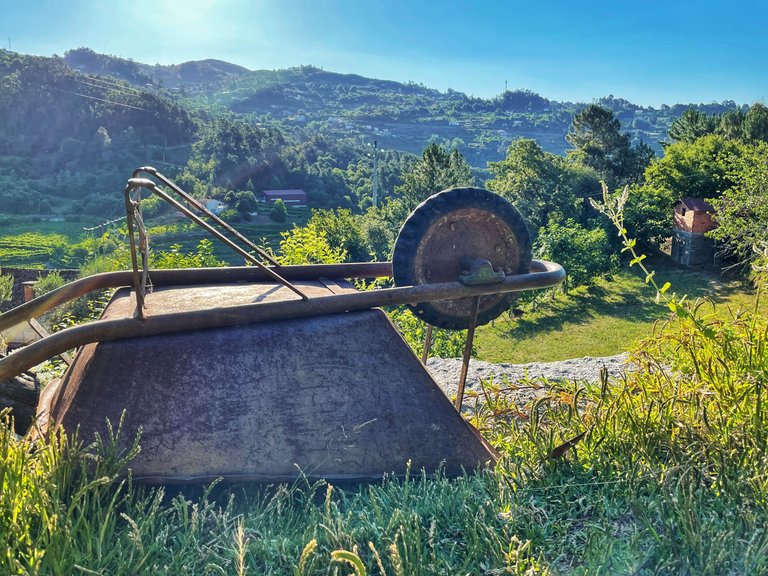 All in all, it was an intense and also, at times, a challenging experience. I also faced so much worry. In a way that also got elevated. But not all of the time. It's definitely something that consumes so much of my energy. It has really gotten worse over the last year. But I have strategies to deal with that. But this might be a topic for another post.
I realize there is so much more I could write about this retreat but this post is already quite long so I'll end it here.
I really liked the place and I would definitely want to return. It's a lovely couple that runs the place and they also live there. Here is their website in case you are interested.
All of the pictures are mine and are from the retreat center.

Thanks for reading 🌸
Love and blessings to you all 💚

---
---