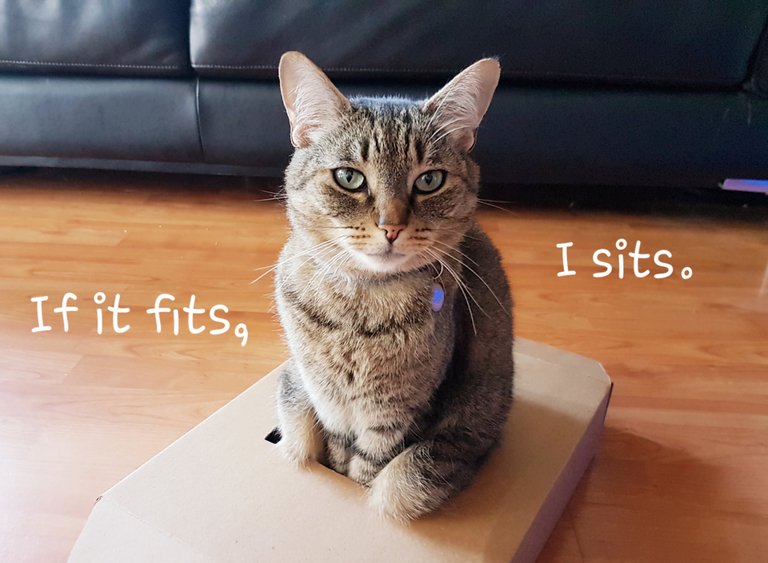 Pepper was trying to fit herself into the opening of the box yesterday but she failed and has given up on.
The opening was made by my youngest daughter. She was trying to create something with it but also has given up on it.
昨日からどうもこの箱の穴が気になっているペッパーですが、なかなか上手に座れなくて挑戦しては諦めていました。
この箱、次女ちゃんが何かを作ろうとして、これまた諦めて放置していたものです。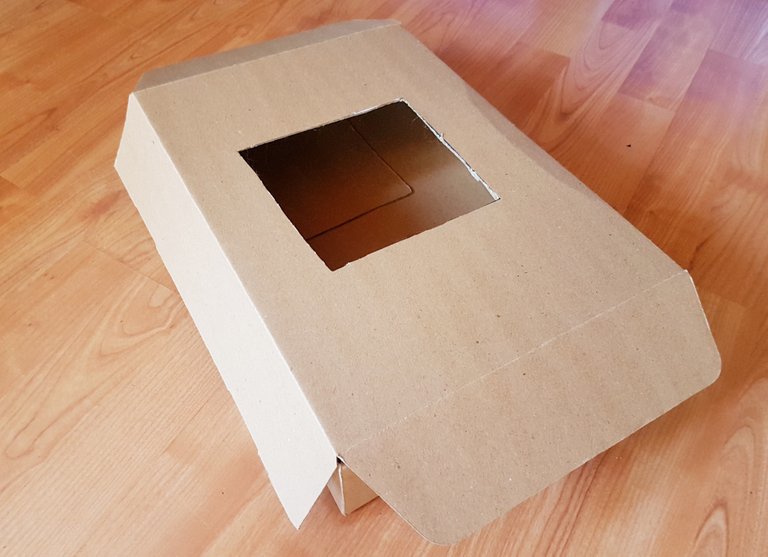 Pepper found the box on the floor again this morning and this time she spent a little longer wiggling herself into it and voila! She fit!
今朝もまたこの箱が床の上に。。。片付けたのになぁ。。。(笑)
今度はペッパー、昨日よりちょっと頑張ってお尻をフリフリ、入れました!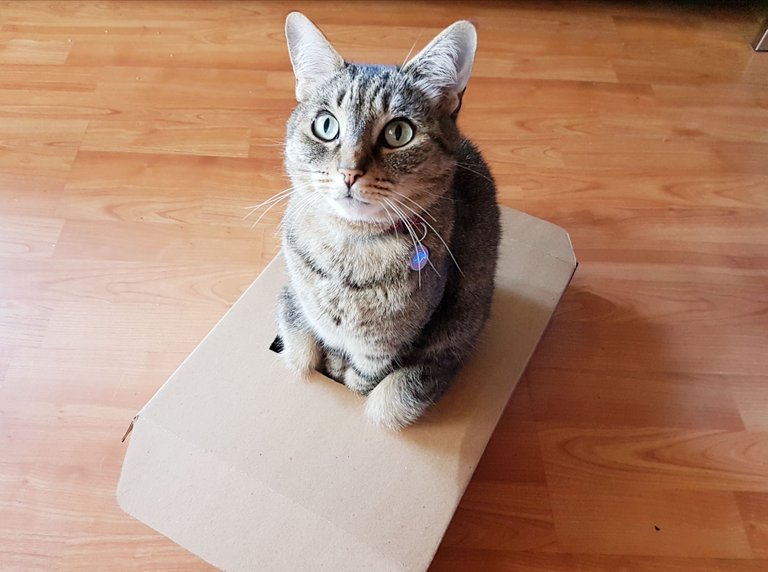 She was very happy that she finally fit in the opening.
She gave me many kitty kisses and sat there for a while.
Look at her happy back!
It looks so...CUTE!
ペッパー、とても嬉しい様子で、しばらくそこに座っていました。
目を細めてキャットキスをたくさんくれました。

そしてこの後ろ姿がなんとも言えません。
か、可愛い。。。
Happy Caturday everyone! Have a wonderful weekend!
ハッピーキャタデー!よい週末をお過ごしください。
☆☆☆
Thanks for visiting!
いつもありがとうございます!