---
Ave María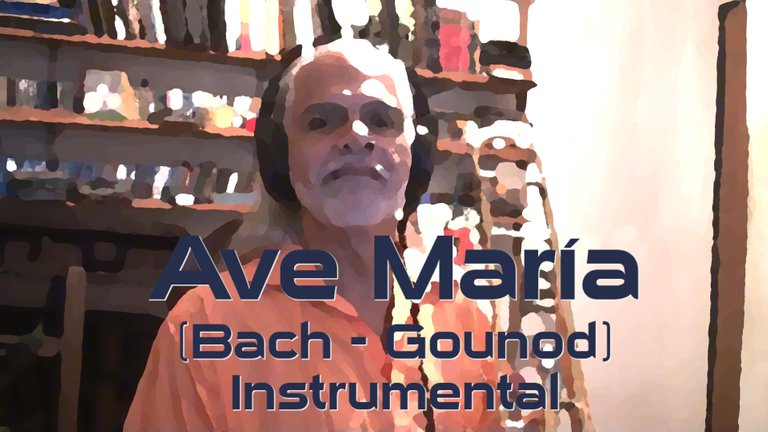 Around 1716, the German musician Johan Sebastian Bach wrote Prelude No. 1 in C major for piano and almost 150 years later another musician, this time French, Charles Gounod, began to improvise melodies on the prelude. From there, in 1853, this Ave Maria was born, which with the passing of time has become an essential theme in many social events and as part of the obligatory repertoire for any instrumentalist and singer.
Playing this kind of music is a major challenge for any musician. For that same reason I wanted to face it, within my personal challenge of learning to play the trombone.
Of course, I know that there is still a long way to go, but if one doesn't start walking today, when will one?
For the accompaniment, that is Prelude N°1, I used Roxana Belibou's one, from her Youtube channel (See original video).
I hope you enjoy it!

Aproximadamente en 1716, el músico aleman Juan Sebastian Bach escribió el Preludio N.º 1 en Do mayor para piano y casi 150 años después otro músico, francés en esta ocasión, Charles Gounod, empezó a improvisar melodías sobre el preludio. De allí nació en 1853 este Ave María, que con el paso del tiempo se ha vuelto un tema imprescindible en cantidad de eventos sociales y como parte del repertorio obligado para cualquier instrumentista y cantante.
Tocar este tipo de música es un reto mayor para cualquier músico. Por esa misma razón quise afrontarlo, dentro de mi reto personal de aprender a tocar el trombón.
Por supuesto, sé que todavía hay mucho camino que recorrer, pero ¿si uno no empieza a caminar hoy, cuando lo hará?
Para el acompañamiento, es decir el Preludio N°1, usé el de Roxana Belibou, de su canal de Youtube (Ver video original).
¡Espero que lo disfrutes!

---
Descarga el poemario de @Ylich

"De la vida, la pasión y de la muerte"

If you don't have an account at Hive yet, I invite you to read my post My Hive Testimony || Mi testimonio Hive
Si aún no tienes cuenta en Hive te invito a leer mi publicación My Hive Testimony || Mi testimonio Hive

---
▶️ 3Speak