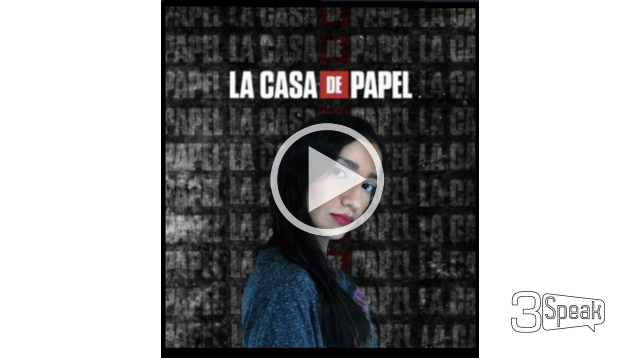 ---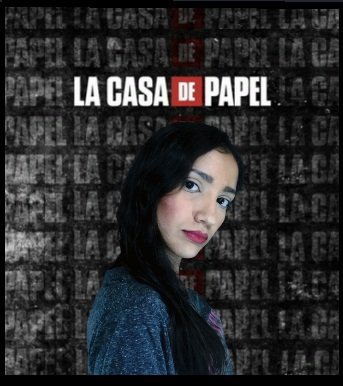 ¿Has visto "La Casa de Papel"? || Have you seen "La Casa de Papel"?
Un cordial saludo a toda la gente bella de esta colmena, contenta de estar nuevamente con ustedes por este medio y para hoy, bueno para hoy, les interpreto el intro de una de las series (de televisión española) mas populares y, mas vista en todo el mundo: "La Casa de Papel". Esta serie esta basada en la forma que tenía, el atracador de bancos Willie Sutton, concibir sus más de 100 golpes y 2 millones logrados en los años 1920-1950, con disfraces, engaños y sin llegar a disparar a nadie . El tema es titulado "My Life is going on" una composición por: Cecilia Paula Krull, Juan Manuel Santisteban Gimeno, Mario Fabregas Bartolo, el juego de las voces no es un coro incorporado en la pista, todo el trabajo fue realizado con mi voz. Espero que lo disfruten y para aquellos que aun no la han visto los invito a ver esta extraordinaria serie disponible en Netflix.
A cordial greeting to all the beautiful people of this hive, happy to be with you again through this medium and for today, well for today, I will interpret the intro of one of the most popular and most watched series (on Spanish television). everyone: "La Casa de Papel". This series is based on the way he had, the bank robber Willie Sutton, conceive his more than 100 hits and 2 million achieved in the years 1920-1950, with disguises, deceptions and without actually shooting anyone. The song is titled "My Life is going on" a composition by: Cecilia Paula Krull, Juan Manuel Santisteban Gimeno, Mario Fabregas Bartolo, the play of the voices is not a chorus built into the track, all the work was done with my voice. I hope you enjoy it and for those who have not seen it yet I invite you to see this extraordinary series available on Netflix.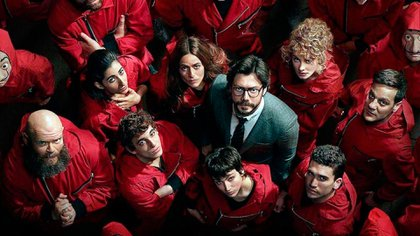 La serie gira en torno a un asalto de varios días, preparado contra la Fábrica Nacional de Moneda y Timbre, ubicada en Madrid, España. Un hombre misterioso, conocido como «El Profesor», está planeando el mayor atraco de la historia. Para llevar a cabo el ambicioso plan, se recluta a un equipo de ocho personas con ciertas habilidades que no tienen nada que perder. El objetivo es entrar en la Fábrica e imprimir 2400 millones de euros. Para hacer esto, el equipo requiere once días de reclusión, durante los cuales tendrán que lidiar con las fuerzas de élite de la policía y 67 rehenes.
The series revolves around a multi-day assault, prepared against the National Mint and Stamp Factory, located in Madrid, Spain. A mysterious man, known as "The Professor", is planning the biggest robbery in history. To carry out the ambitious plan, a team of eight people with certain skills is hired who have nothing to lose. The objective is to enter the Factory and print 2.4 billion euros. To do this, the team requires eleven days of seclusion, during which it will have to deal with elite police forces and 67 hostages.

La Casa de Papel - Cecilia Krull
lyrics: My Life is going on


If I stay with you if I'm choosing wrong
I don't care at all
If I'm loosing now but I'm winning late
That's all I want

Now we need some space,
'cause I feel for you
And I wanna change
Growing up alone, it seems so short
I can't explain

Whatever happens in the future, trust in destiny
Don't try to make anything else even when you feel

I don't care at all
I am lost
I don't care at all
Lost my time, my life is going on

I will be so strong, looking for a new version of myself
Cause now all I want is to be a part of my new world

Whatever happens in the future, trust in destiny
Don't try to make anything else even when you feel

I don't care at all
I am lost
I don't care at all
Why not have it all
I am lost
I don't care at all
Lost my time, my life is going on




Gracias por leerme, seguirme y escucharme
Thanks for reading me, following me and listening to me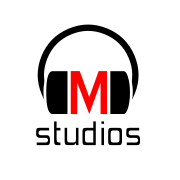 ---
▶️ 3Speak