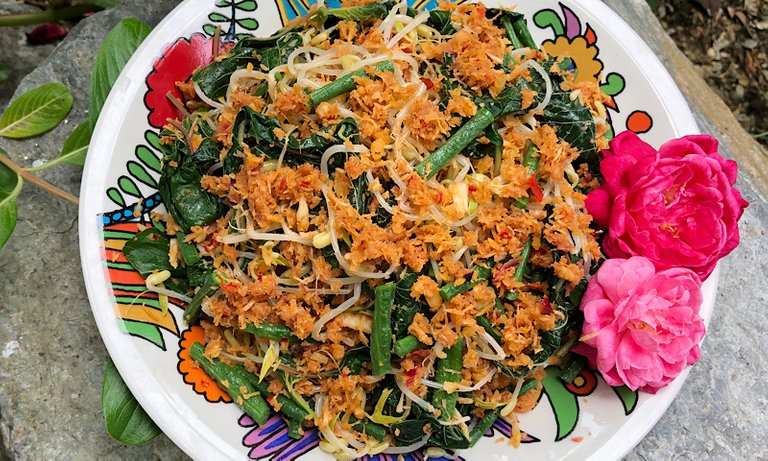 Hello all friends in Hive, I hope you all are well. Today I have ital salad coconut meat is urap and vegan food for #fruitsandveggiesmonday.
It is hosted by @lenasveganliving and @plantstoplanks.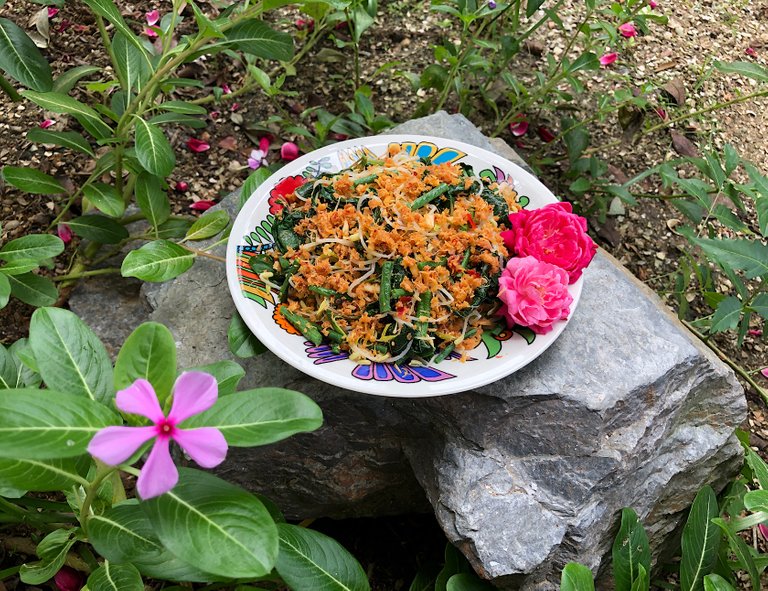 It's Indonesia food I like to eat because it's delicious. When I lived in Cambodia I made urap ate more but when I live in Suriname this is first.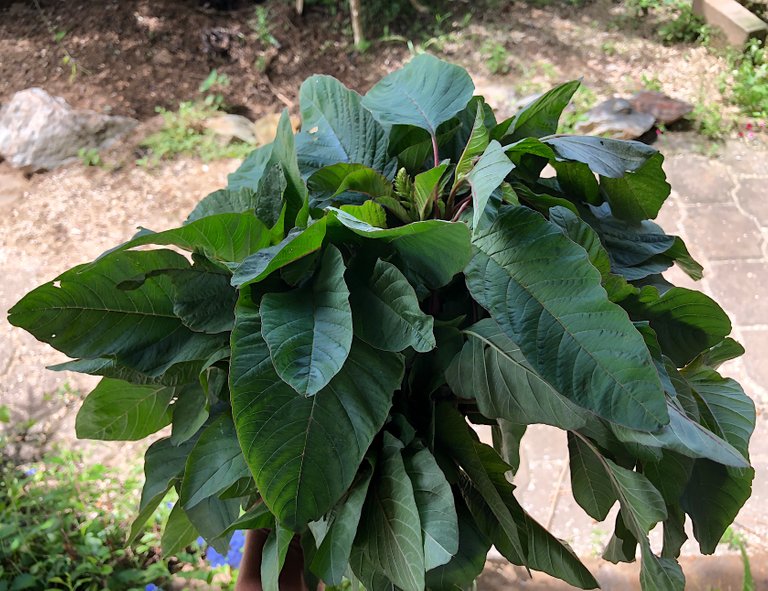 I pick amaranth in garden. When we cut it, its growing fresh a lot and very good if we never cut it, it's not good because it's can't grow fresh itself.

Urap Recipe

Ingredients
1 red onion or 3 small
5 cloves garlic
5 red chilies
1 cup coconut meat
10 cashews
1 tbsp palm sugar or to taste
1 tsp sea salt
1 tbsp tamarind pulp or
4 galangal
2 kaffir lime leaves
100 grams bean sprouts
200 grams long bean
fistful of amaranth leaves
- Before I use cahsews but I not have it, I used peanut
- If you have big red chili use it, it's make food beautiful colors looks like delicious but I not have, I used small reds chili.

👨‍🍳 Cooking Method 👩‍🍳

Step 1

Arrange ingredients cut like this.

Step 2

Then grate ingredients red onion, garlic, peanut, chili, tamarind, sugar, salt.

Step 3

After grate looks like this.

Step 4

Heat oil in the pan put grate ingredients fry it then put galangal and kaffir lime leaves fry it until aromatic.

Step 5

Then put coconut meat fry it aromatic to taste.

Step 6

Made it already.

Step 7

Put the water in a pot on the stove until boiling. Next, put salt little and oil little then boil vegetables one or two minutes.

Step 8

Then take it from outside spitting then put in cool water step one step.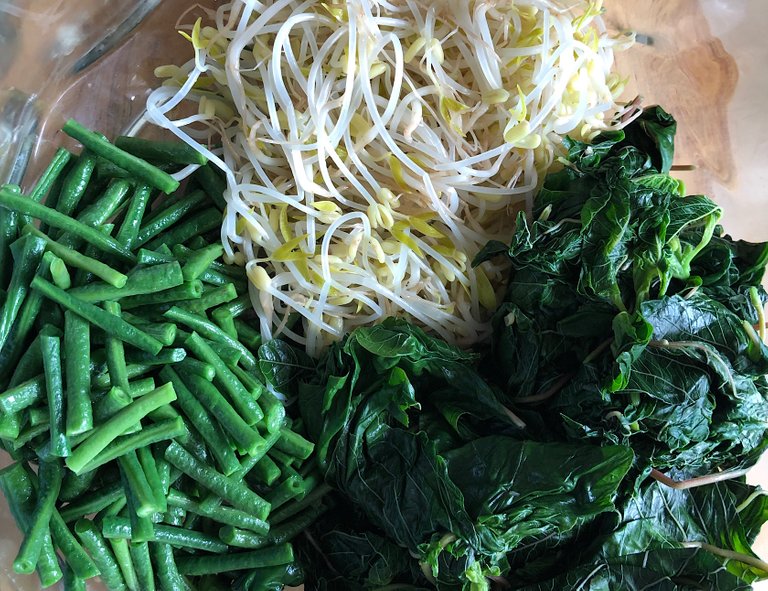 Then take it from outside cool water put it in a colander.
Then take a big bowl put salad boil and fry coconut meat mixed up.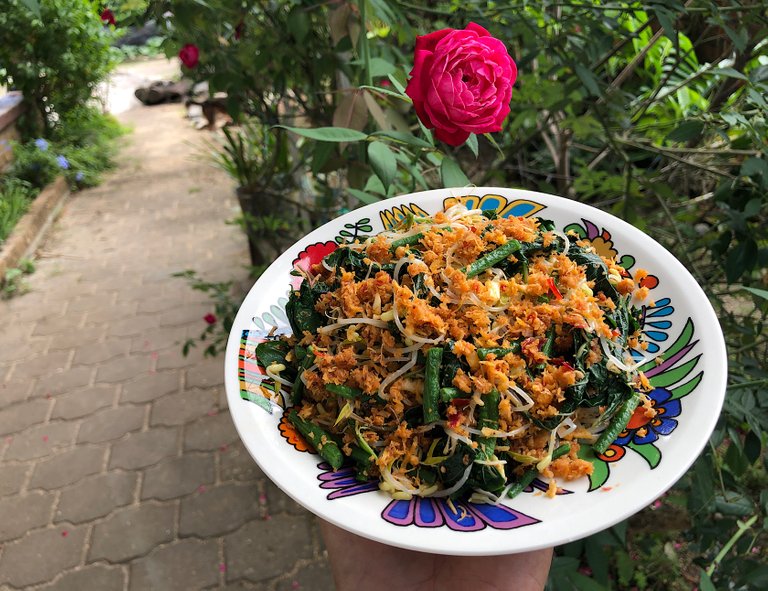 Now we have a big salad coconut meat. This is recipe for four people and for my family. Have a great day to everyone.😊

🙏 THANKS FOR READING 🙏
If you enjoyed this post, please upvote and reblog.

WE PROUDLY SUPPORT
@themarkymark
@joshman
@canadian-coconut