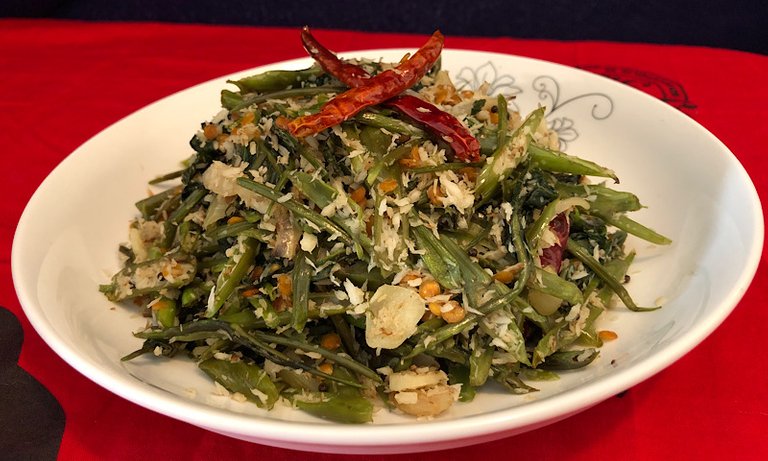 Today I have another dish to share with you all. This is an Indian style dish from chef @JustinParke's recipe. These are simple ingredients and it's easy to make.
My husband likes to eat this style a lot more than us because he loves Indian ingredients, and all his food uses Indian ingredients. I like Indian food too but just a little.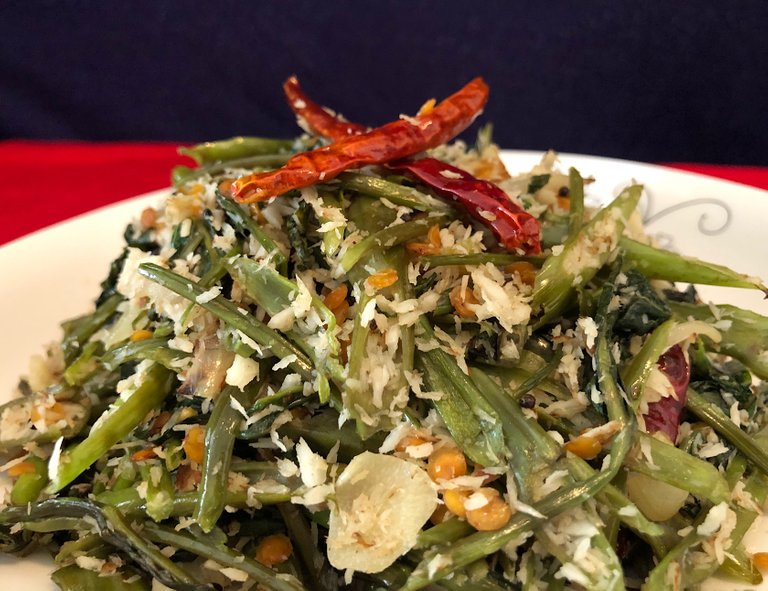 👩‍🍳 Swamp Spinach & Coconut Stir-Fry (Ital) Recipe 🔪
វិធីធ្វើឆាត្រកួនសាច់ដូងបួស

Ingredients
1 bunch of swamp spinach (morning glory)
1 cup coconut meat
1/2 onion
5 cloves garlic
4 dried chilies
1 tbsp masoor dal
1/8 tsp hing
1 tsp mustard seeds
1 tsp salt or taste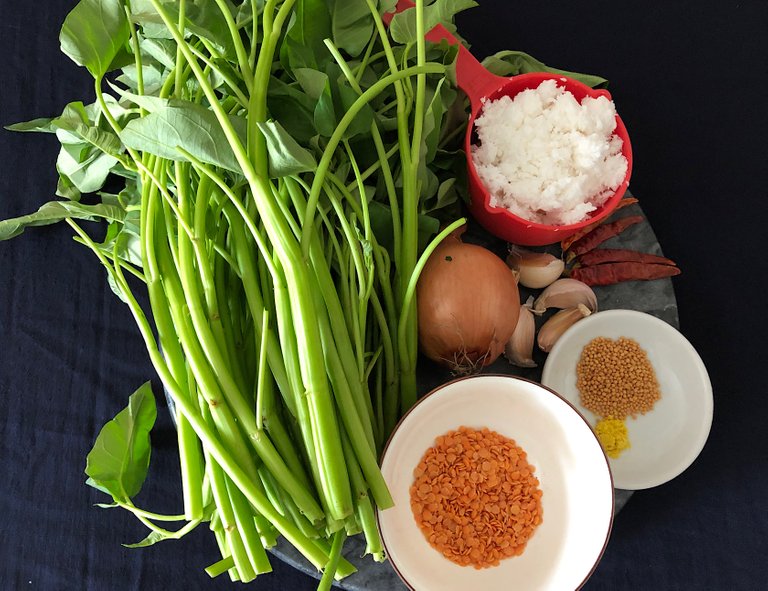 Wash swamp spinach and drain the water.
I cut swamp spinach, garlic and onion like this.
Heat oil add mustard seeds and hing, fry them fast, then add masoor dal, fry a little, then reduce the heat to low, fry it until masoor dal is a little brown.
After add dried chilies, onion, and garlic, then fry a little. Open stove and put on medium heat, then add coconut meat, salt, and fry it one or two minutes.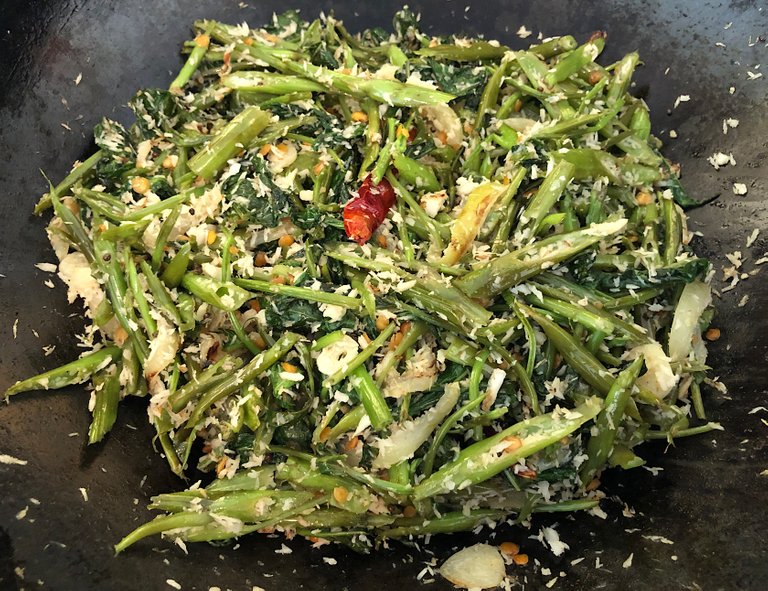 Then put swamp spinach and fry it as we like it, I mean t say if you want to eat like it's tender or crisp a little bit. Taste it's ready.
Have a great day and stay safe 😊.

🙏 THANKS FOR READING 🙏
If you enjoyed this post, please upvote and reblog.
CLICK HERE TO JOIN HIVE AND START EARNING CRYPTO LIKE US