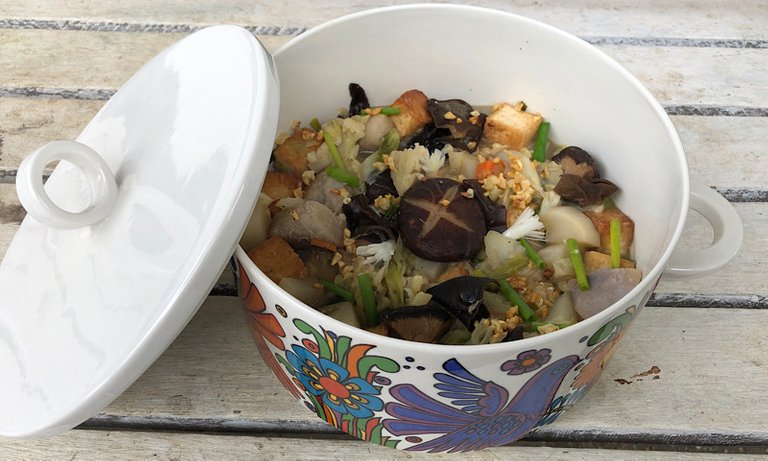 Hey guys, I hope you all are well.
Today I have another recipe vegan food to show everyone it's Chap Chay soup for -
When I cooked I feeling very good and I took the pictures more because I like to did it. I love to cook and share with everyone.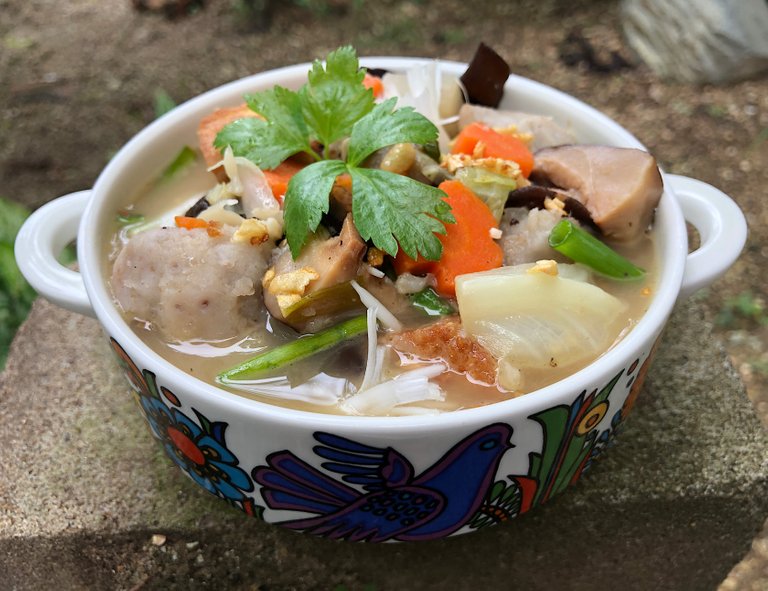 Chap Chay Soup Recipe
(សំឡចាប់ឆាយ)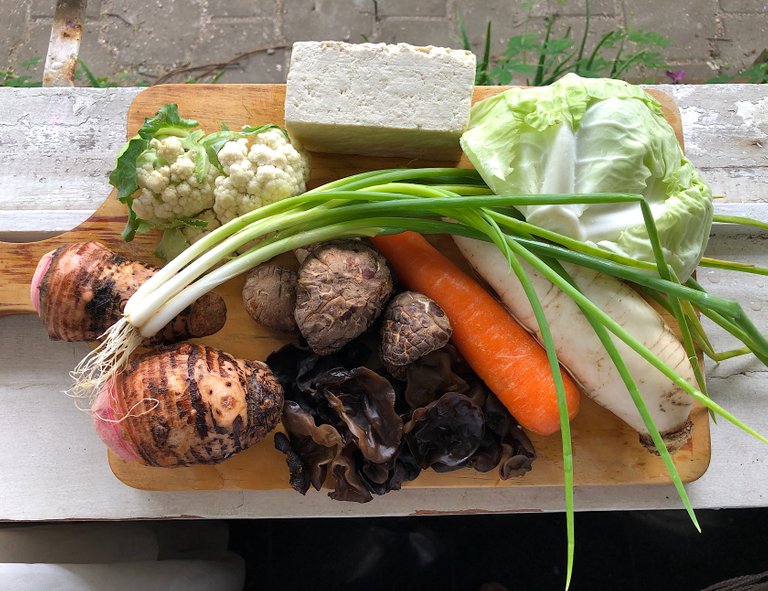 Ingredients For Soup
1 tsp soy sauce
1/2 salt
1 tsp sugar
3 1/2 cup water
Ingredients For Fry
1 block tofu
5 mushrooms
7 wood ear fungus (handful)
1 daikon
1 carrot
2 small taro
150 g cabbage
100 g cauliflower
3 green onions
5 cloves garlic
1 tsp salt to taste
1 tsp brown sugar
1/2 tbsp soy sauce
1/3 tsp black pepper
Put mushrooms and wood ear fungus in water until soft then take it outside and keep mushrooms water for cook.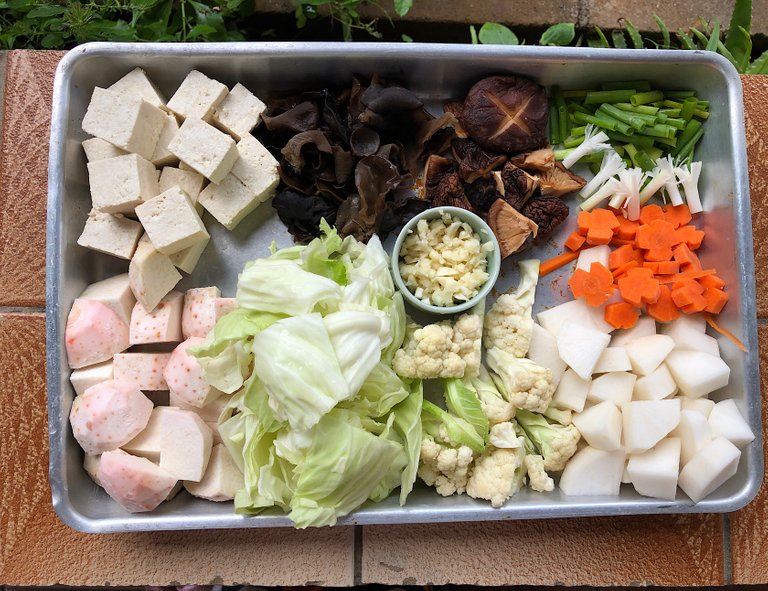 Cut all like this.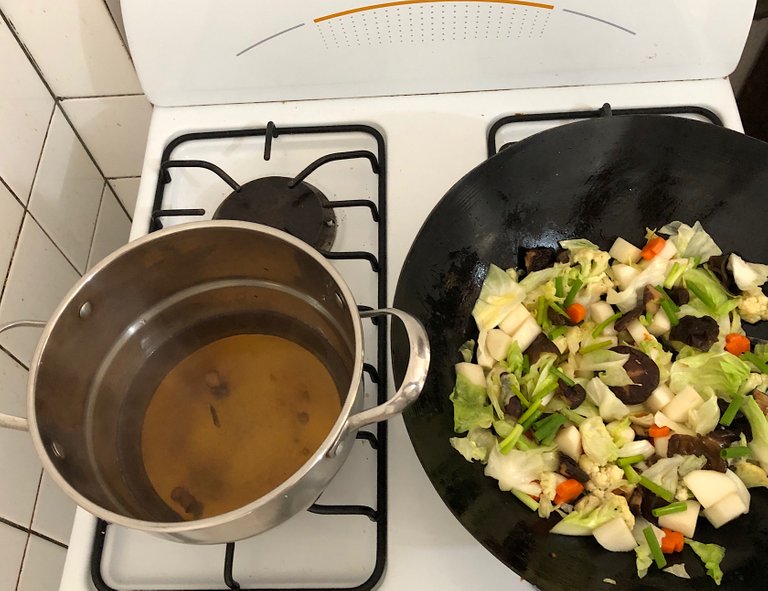 When we fry vegetables and we need to boil water soup also. Put water mushrooms or water and put salt, sugar, soy sauce boiling it waiting for fry vegetables.
Step 1

Fry taro.

Step 2

Fry tofu.

Step 3

Fry garlic until brown take outside.

Step 4

Keep it for put soup.

Step 5

Fry mushrooms.

Step 6

Then put daikon fry it.

Step 7

Put carrot and cauliflower fry it a few minutes.

Step 7

After a few minutes put cabbage fry it a little put salt, sugar and soy sauce, black pepper fry it 5 minutes.

Step 8

After 5 minutes put taro and green onion fry it a little

Step 9

Then put fry vegetables in pot soup.

Step 10

Boiling it 15 minutes.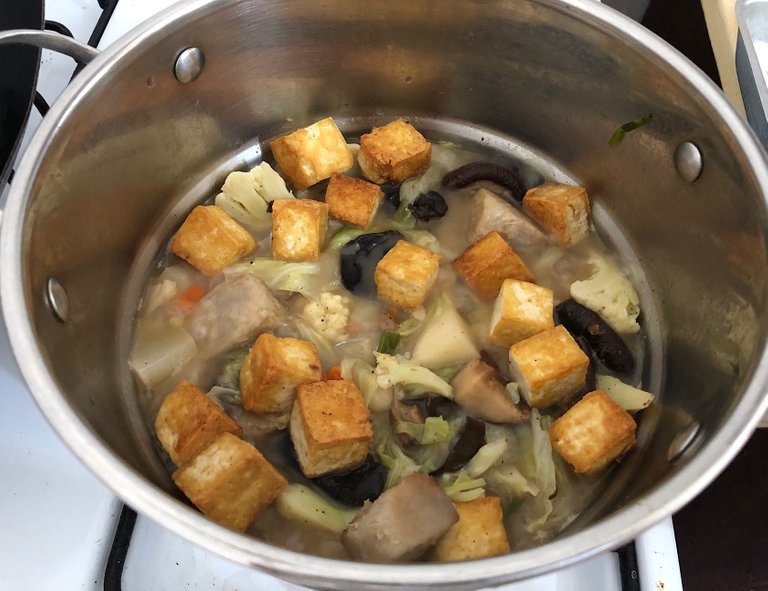 After 15 minutes put tofu and boiling it a few minutes to taste then put fry garlic mixed up it's already.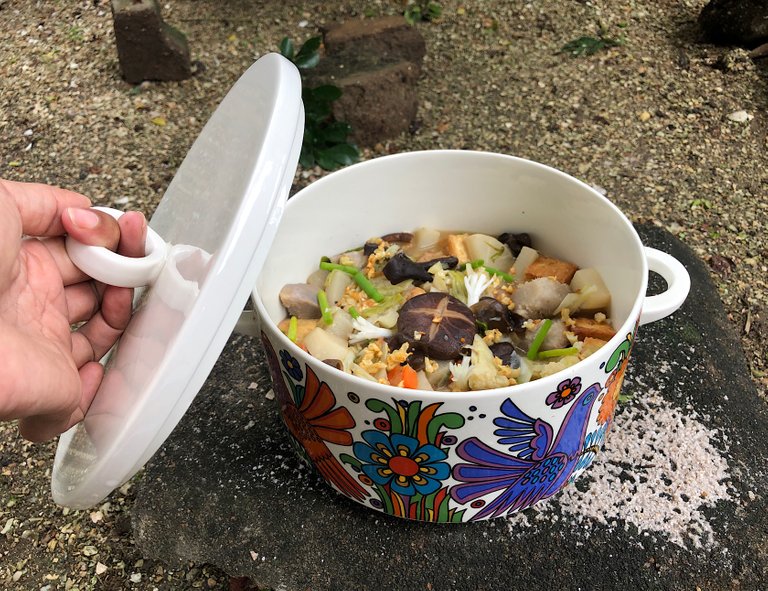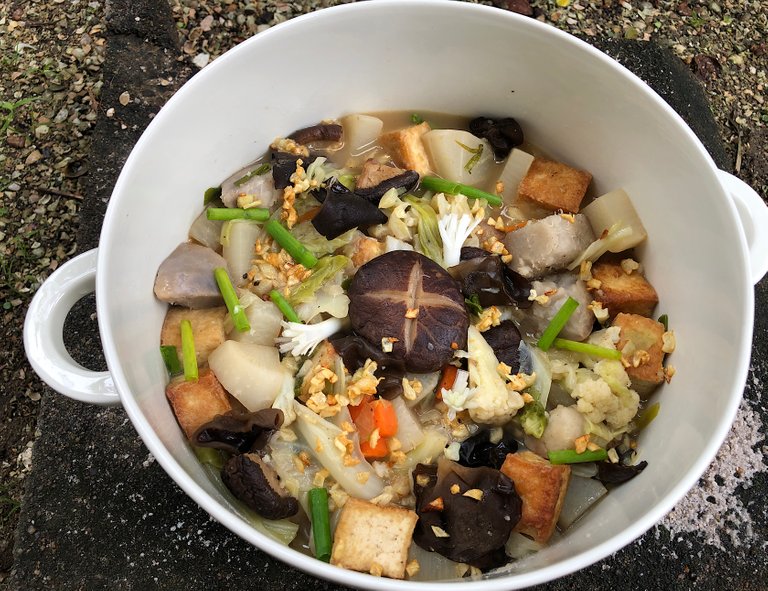 Now we have a big soup it's recipe for four people and it's for my family also. I hope you enjoyed and like my recipe vegan food.
Finally thanks very much for all the people always voted and comment my post. I am very glad, when you all support make me to do good then more to post🙏🤝🥰. Have a great day to you all.

🙏 THANKS FOR READING 🙏
If you enjoyed this post, please upvote and reblog.

WE PROUDLY SUPPORT