Bye Suriname, Hello Cambodia 👋 Part 2: Beautiful Pictures From The Plane To Changi Airport 🛬⛵️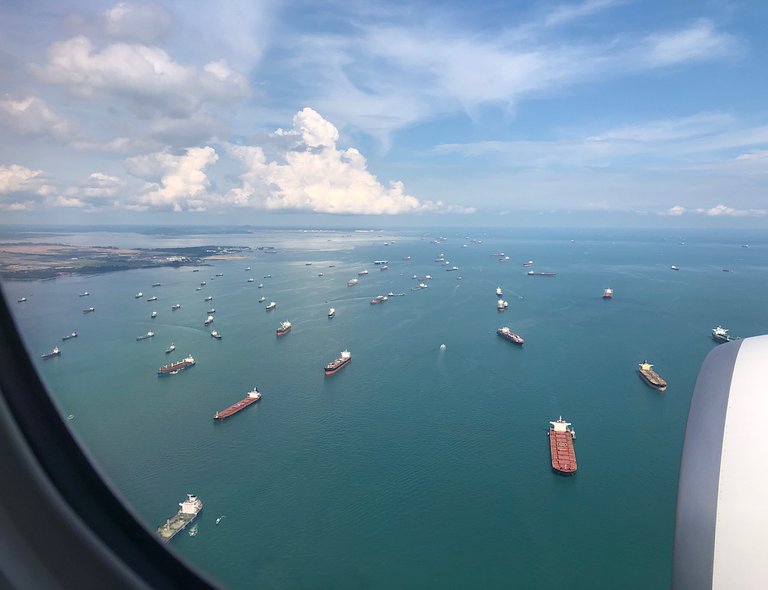 Greetings everybody from Cambodia. I am in my country now and I'm very busy with my sister's family in Ta Khmav town. I'm still not used to sleeping here because of the difference of time with Suriname.
I have some pictures from the trip to Singapore airport to share with you and I will share about my country more in the next post. I love this picture more than the other pictures in this post. It's really beautiful from the window of the plane.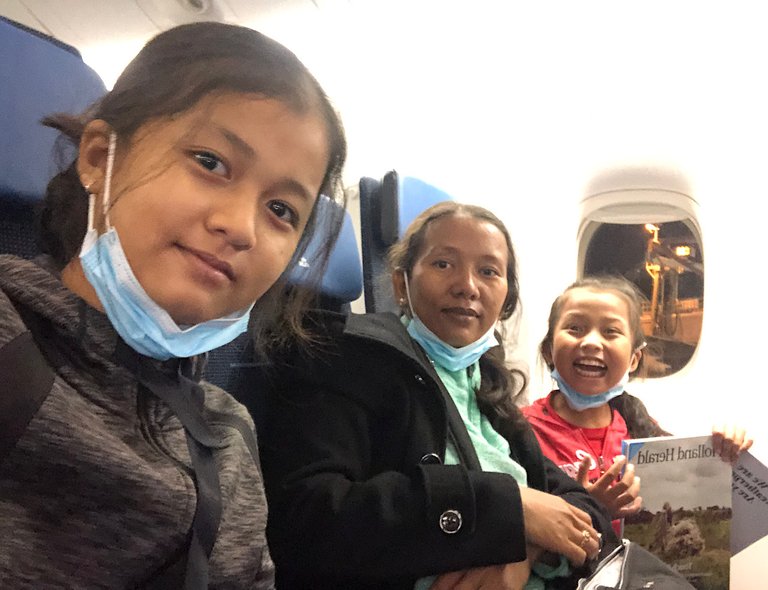 We started to fly to Singapore at 8:00pm from Amsterdam airport.
The plane is very big but not very crowded. The flight attendants told us that we could sleep in any seat we wanted. After we eat dinner already, I went to sleep on the seat near us. That's a better than flight than from Suriname to Amsterdam.
We fly from Amsterdam 8:00pm and we arrived in Singapore 4:00pm, the hours of those countries.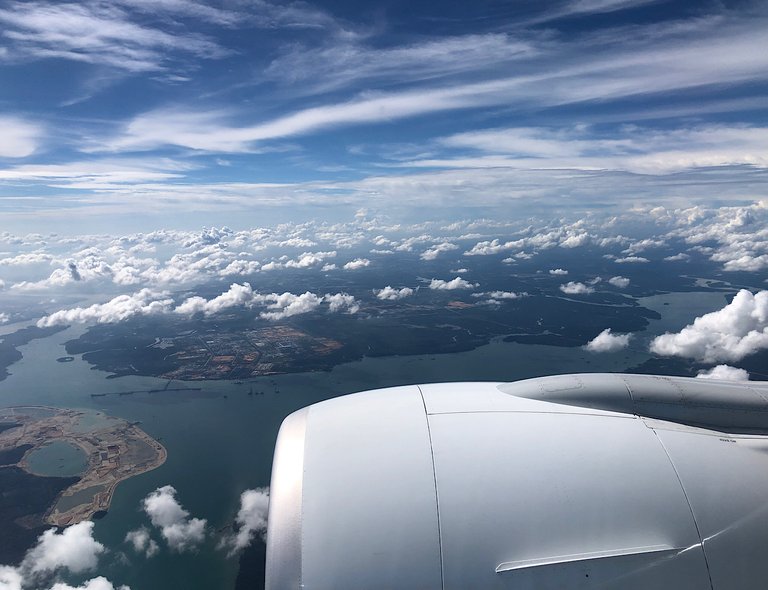 This is the second time I have stopped at Singapore Airport. This is a beautiful country from looking at it from the plane, but I have never visited outside the airport.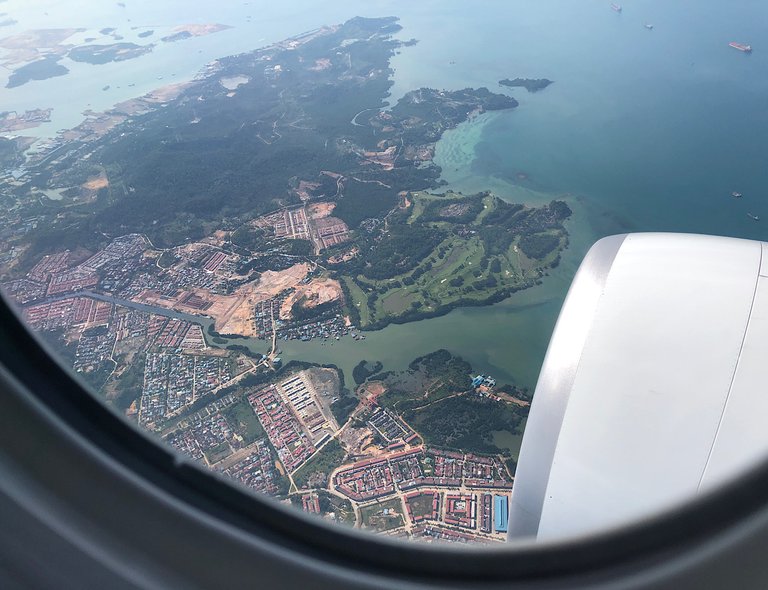 When I look down I feel a little scared because it is so high. But I wanted to watch it because it is so beautiful.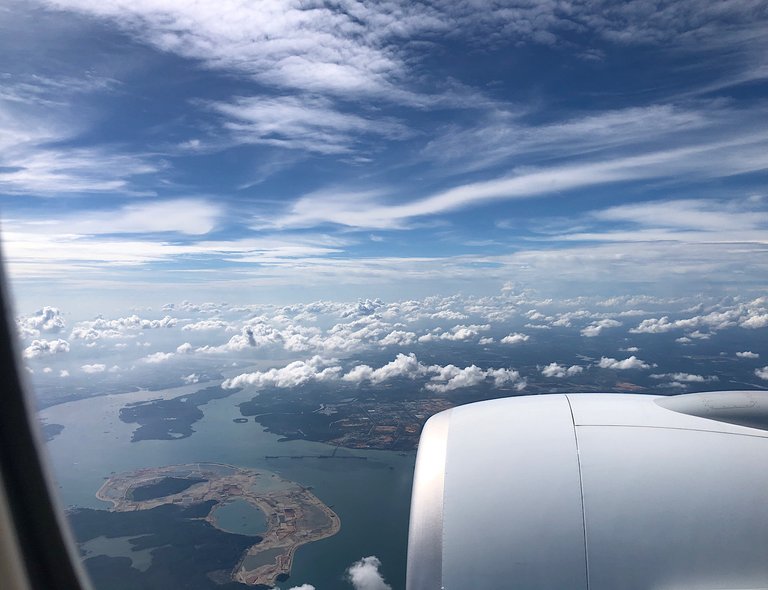 I hear from the people in my country that this country is beautiful but everything is expensive too.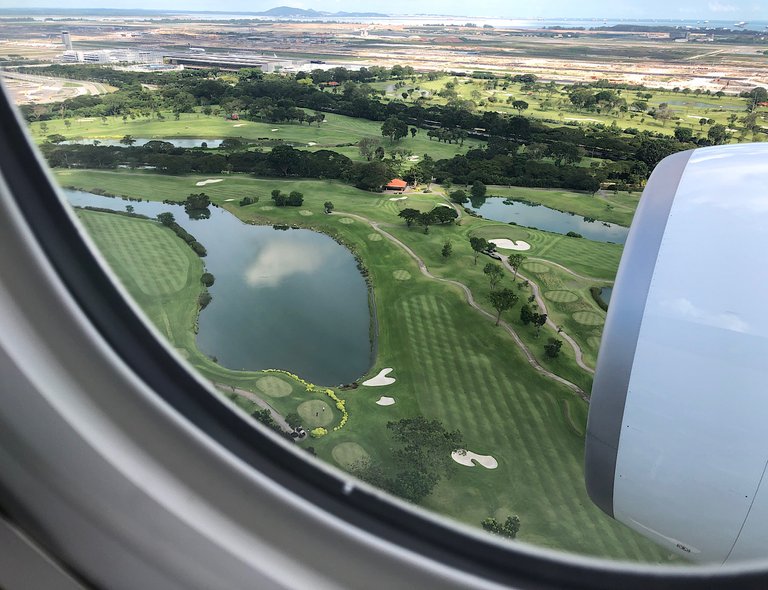 I just look from above and I feel it is beautiful and and if you see with your own eyes how beautiful.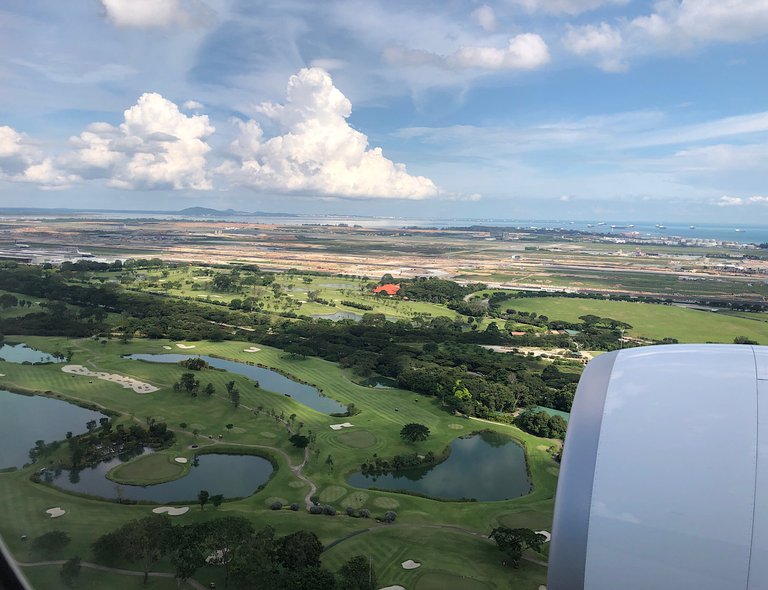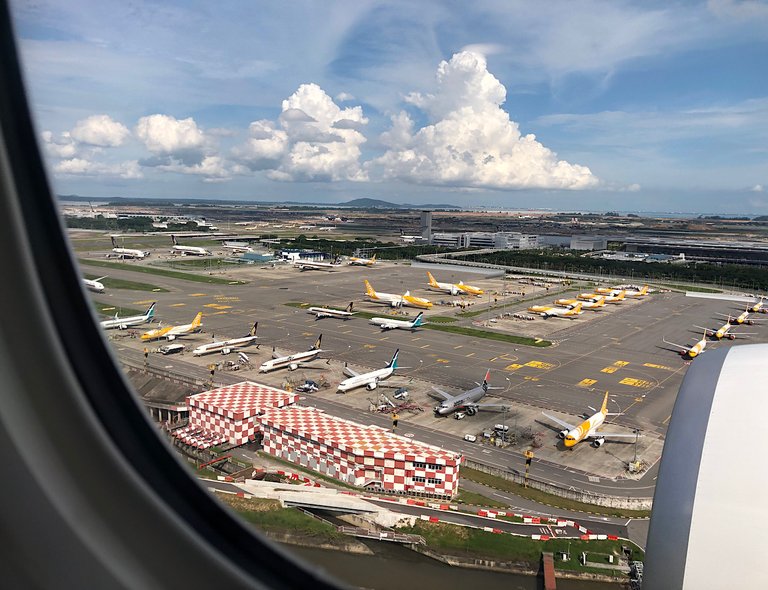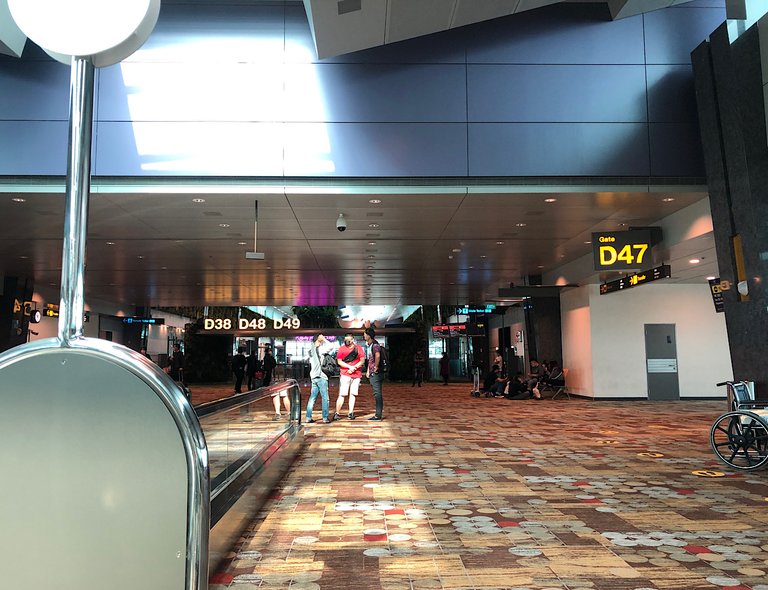 At this airport it is easy to find the entrance to the aircraft to fly to Cambodia. I just waited over two hours.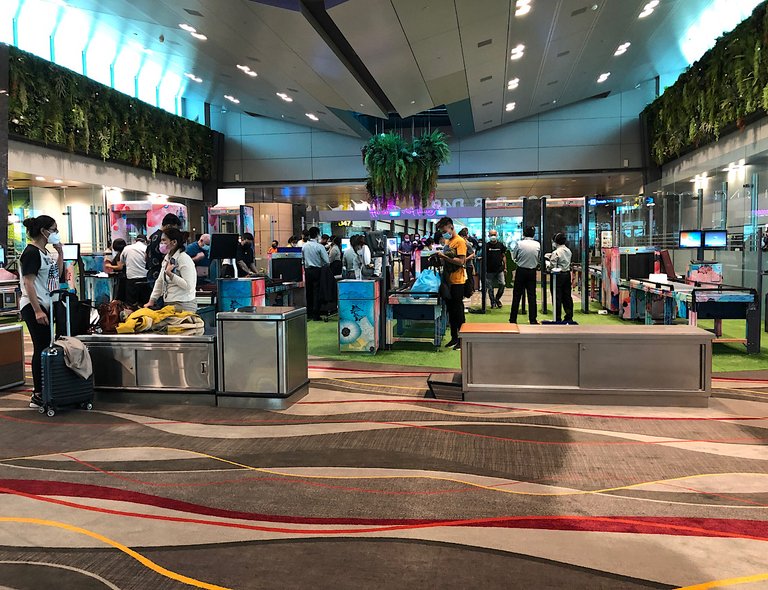 At this airport, it is strict to check all of you. This flight has so many people from Indonesia and China, but the plane is small. So it's hard to talk and hear all over the plane. That made me very worried about my two daughters can get COVID.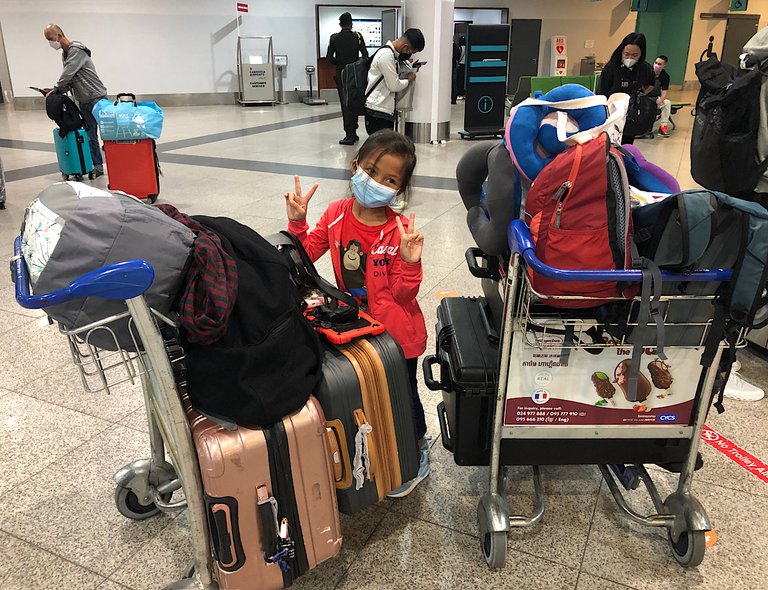 From Singapore to Phnom Penh airport is 1 hour and 15 minutes to arrive. On the plane they handed out leaflets about health problems related to Covid and why we went to Cambodia and so on. This was to reduce delays and congestion when arriving at the airport, but there is still congestion because there are too many people.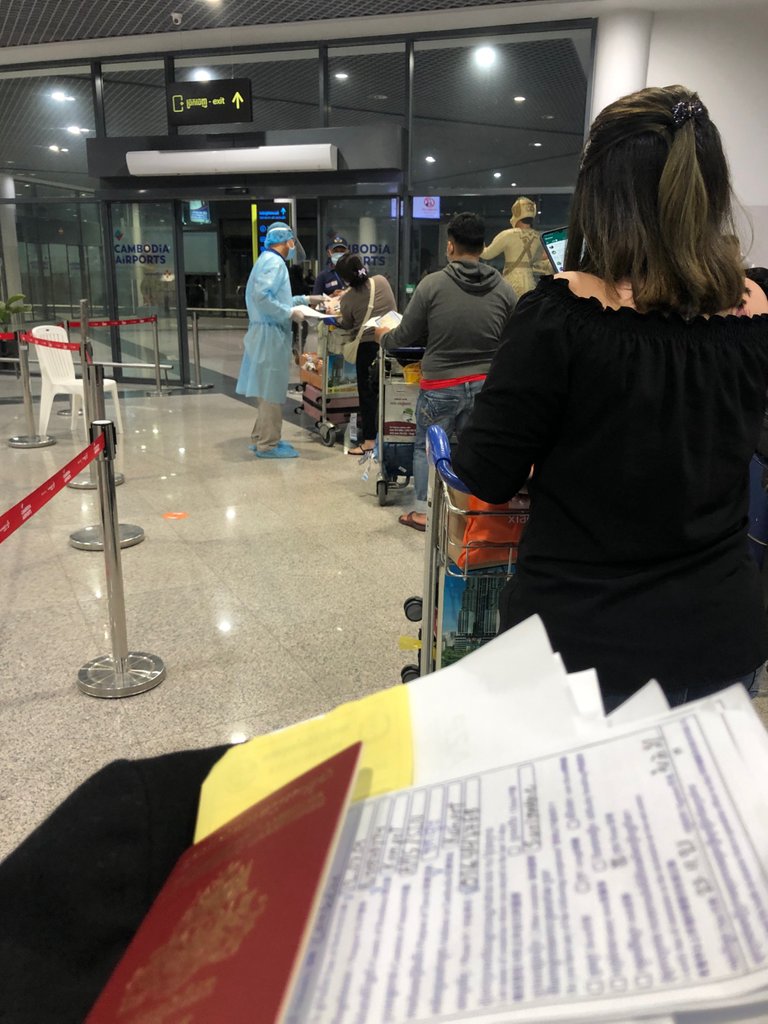 We all have to test for COVID-19 and wait about 10 minutes to get the results before we can leave the airport.
This is the first morning we were in Cambodia after we have left for almost three years. Have a great day everyone 😊.

CLICK HERE TO JOIN HIVE AND START EARNING CRYPTO LIKE US
---
---