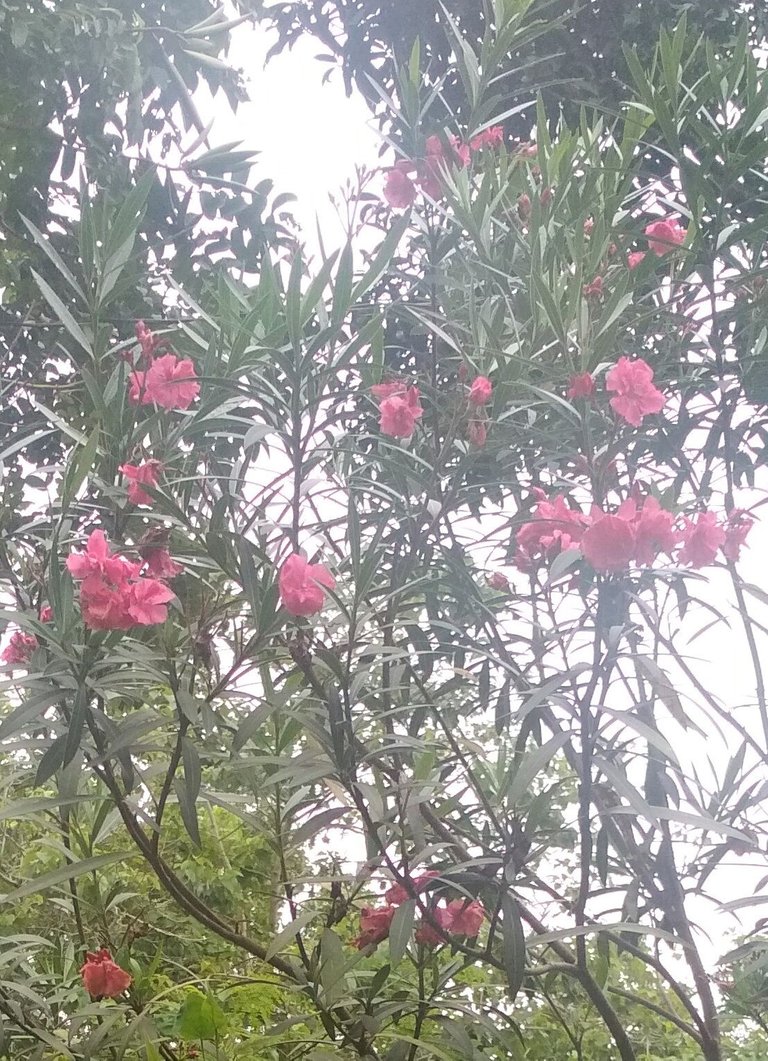 (Photo taken on cloudy Wednesday morning in front of our house)
---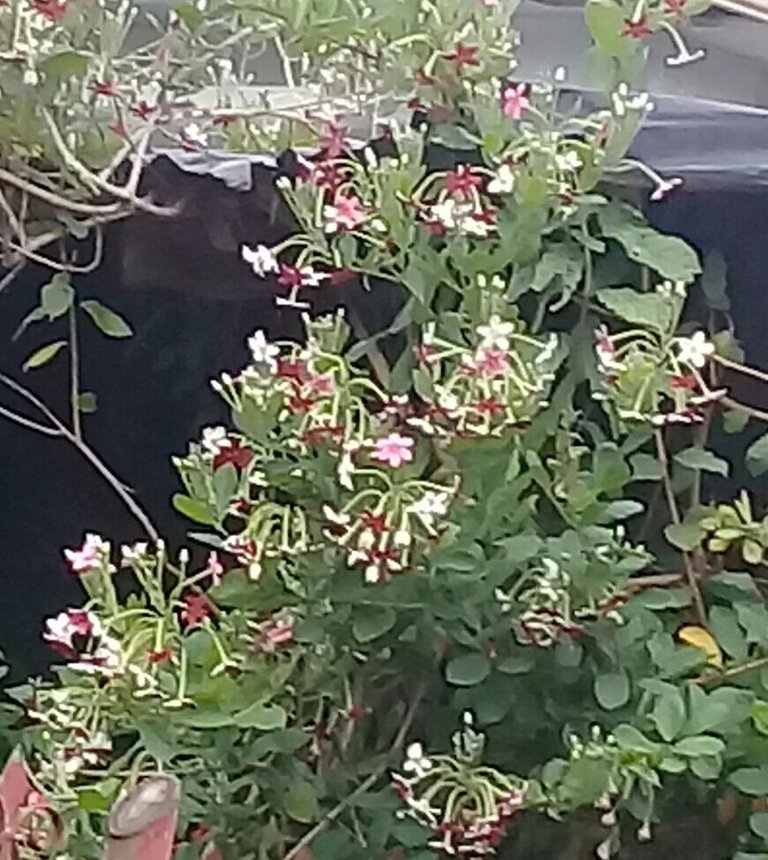 Hello everyone! At last the heavy rains has stopped after three consecutive days due to low depression in our area. Actually, I was able to take some shots during my Wednesday walk but I was not able to post due to our "snail-paced internet connectivity which hindered me from sending my post here. Anyways, am here now and sharing you what I have captured despite the drizzle.
On the above photo is a close up of the lovely flowers that sprawled over the gate reaching up to the roof on the first floor of the house.
They're like bouquet of flowers in maroon and light violets. I always love to stare at those lovely flowers flowing wildly. Well, the wife passed away so perhaps her husband just let it flow freely including the orchids inside. There was no one outside so I couldn't take photos of the white orchids. Maybe next time. The owner who happens to be a family friend was outside the last time I passed this way so I was able to ask for a little branch for me to plant. Am glad one stalk has grown alive. I put it in one corner so that the chickens won't peck on them.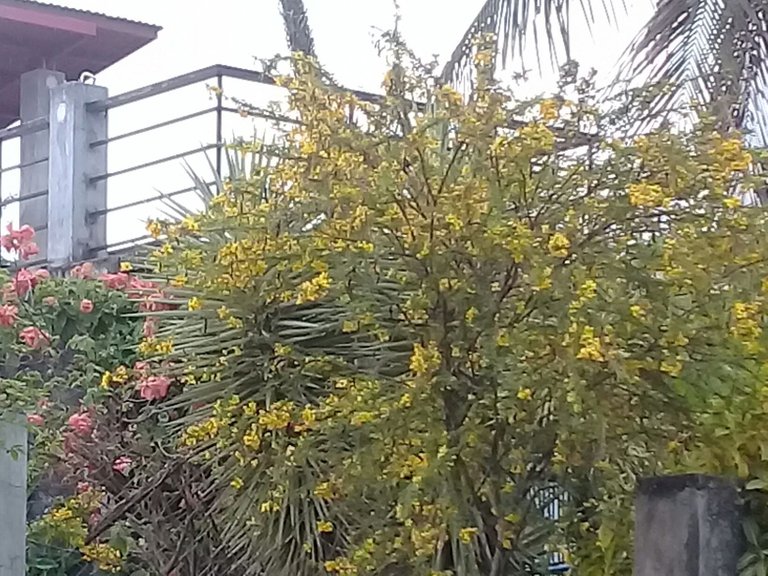 On the adjacent walled fence were various shrubbery in various colors of yellow, salmon and pink. It's one of the reasons why I liked to pass this way. Well, we have live in this area for over 30 years hence I cannot help but look around. I can imagine my kids playing in the neighborhood. Unfortunately, the heirs of the land wanted to take their shares without preamble.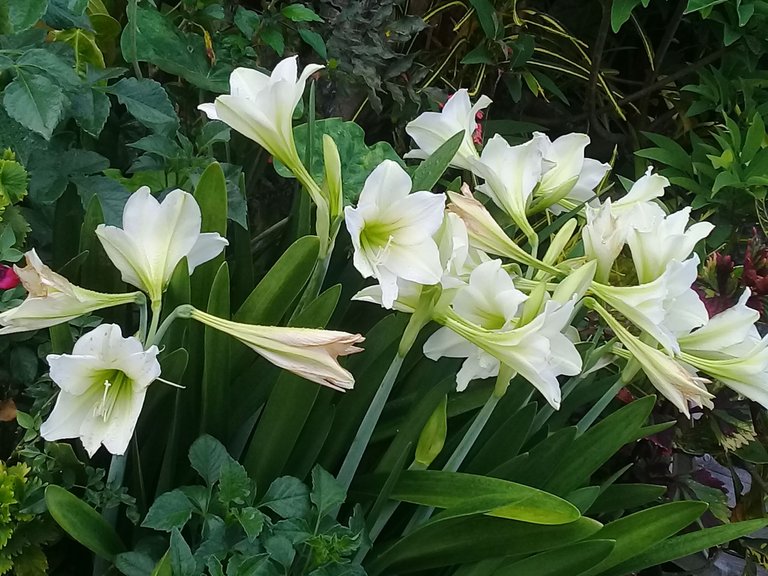 On the ground, white lilies bloomed so fair. These plants live longer because of their bulbs. I only have few in pink shades and they're ready to bloom anytime.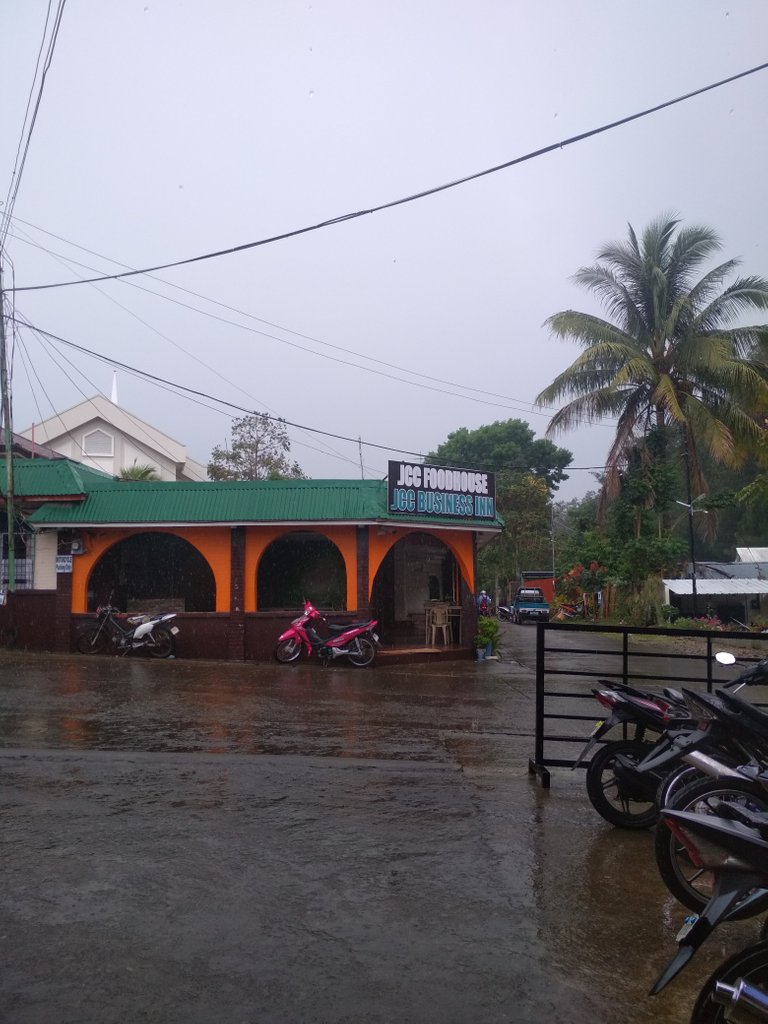 It rained hard again so I was forced to take shelter on the nearest resto bar among other riders. Well, the Weather Bureau recently announced that there's a low depression spotted somewhere which is scheduled to landfall today so I may as well post this now before our electricity turns off!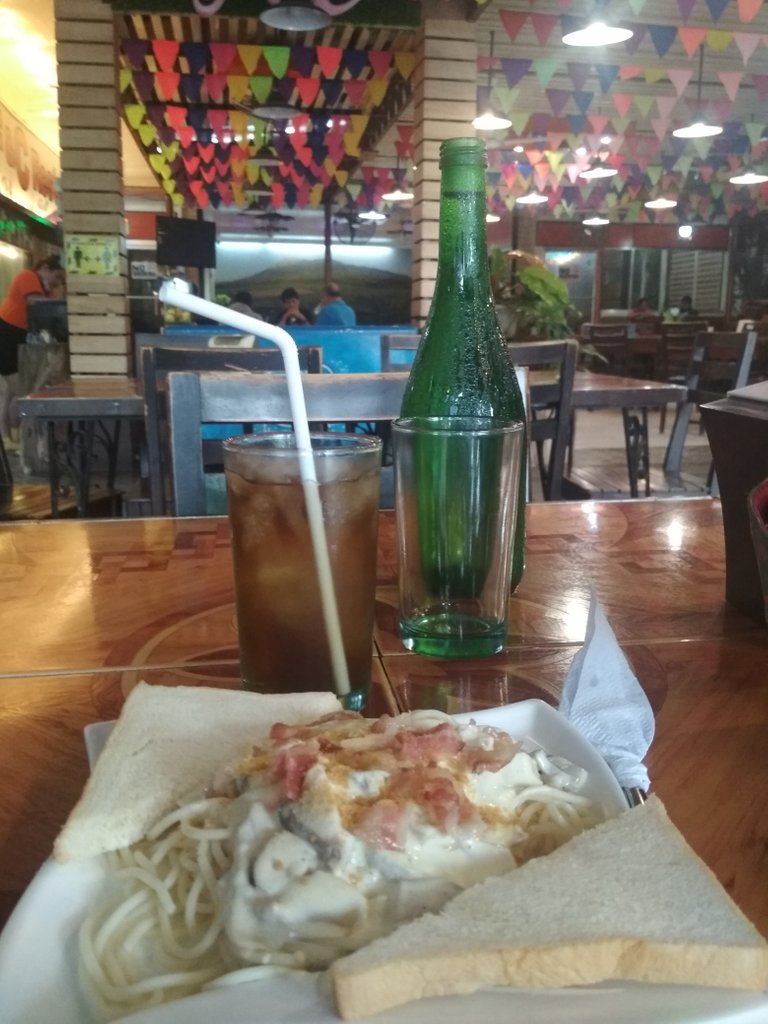 Of course, I ordered something to eat while waiting for the rain to stop. I ordered my favorite Carbonara plus a glass of Ice Tea.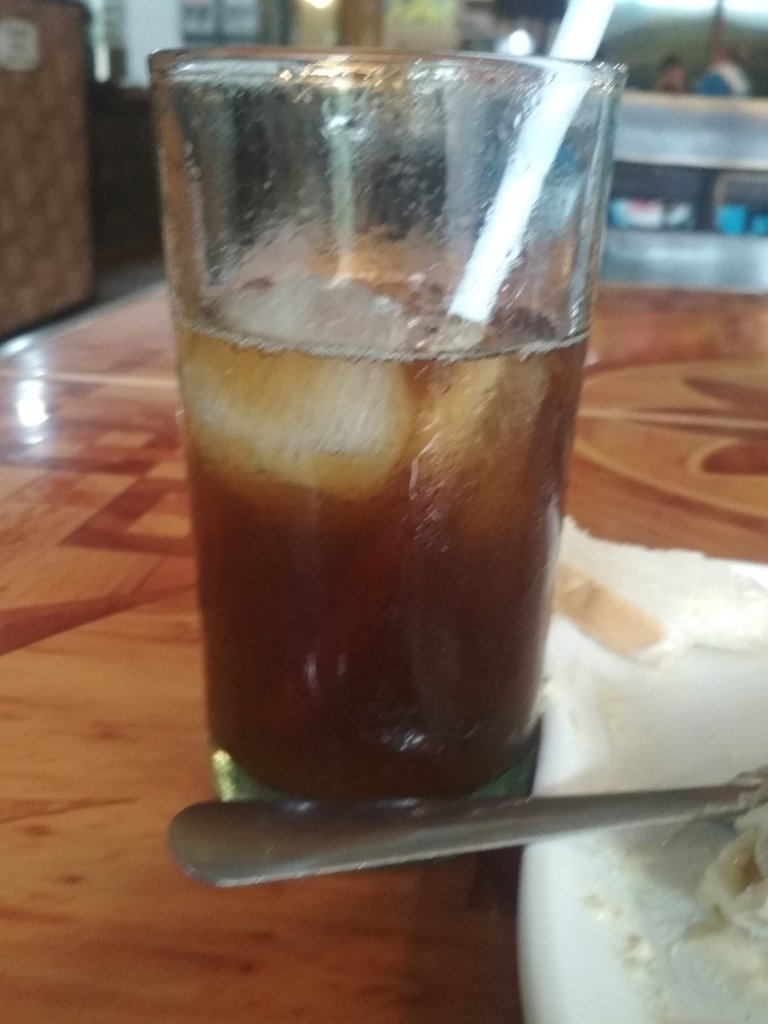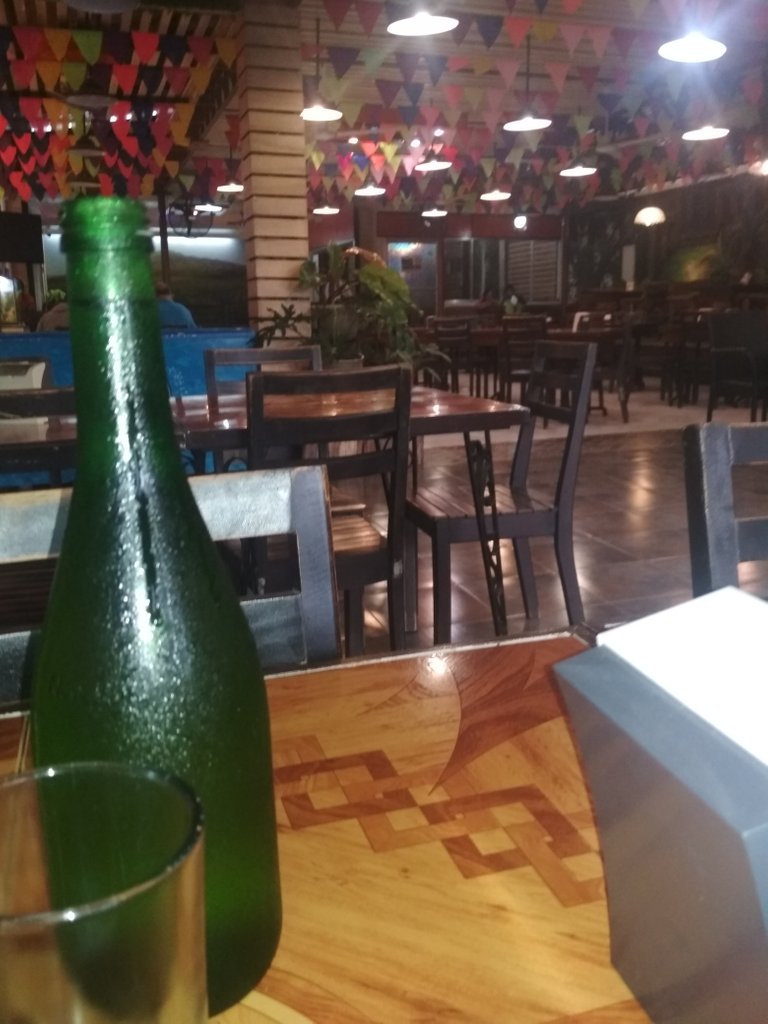 It's a cozy place with cool ambience. You can see ornamental plants around making it so relaxing while you listen to the mellow classic music of yesteryears.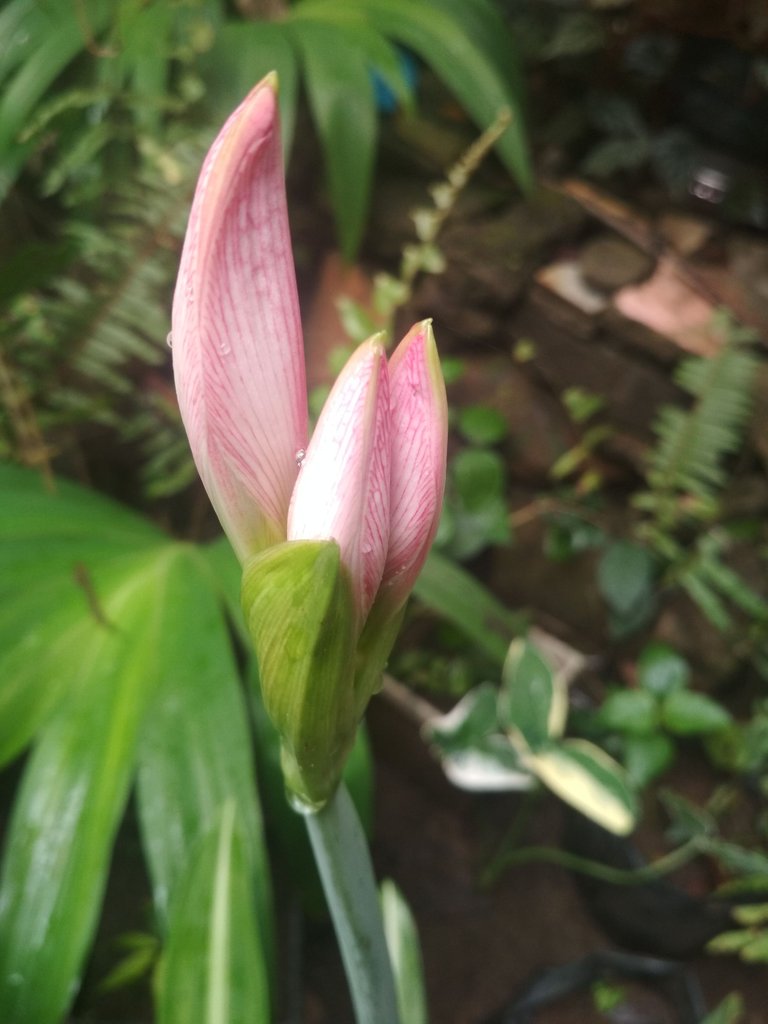 When I reached home, I went to my garden to take a look of my pink lily. I guess she will open up three days from now.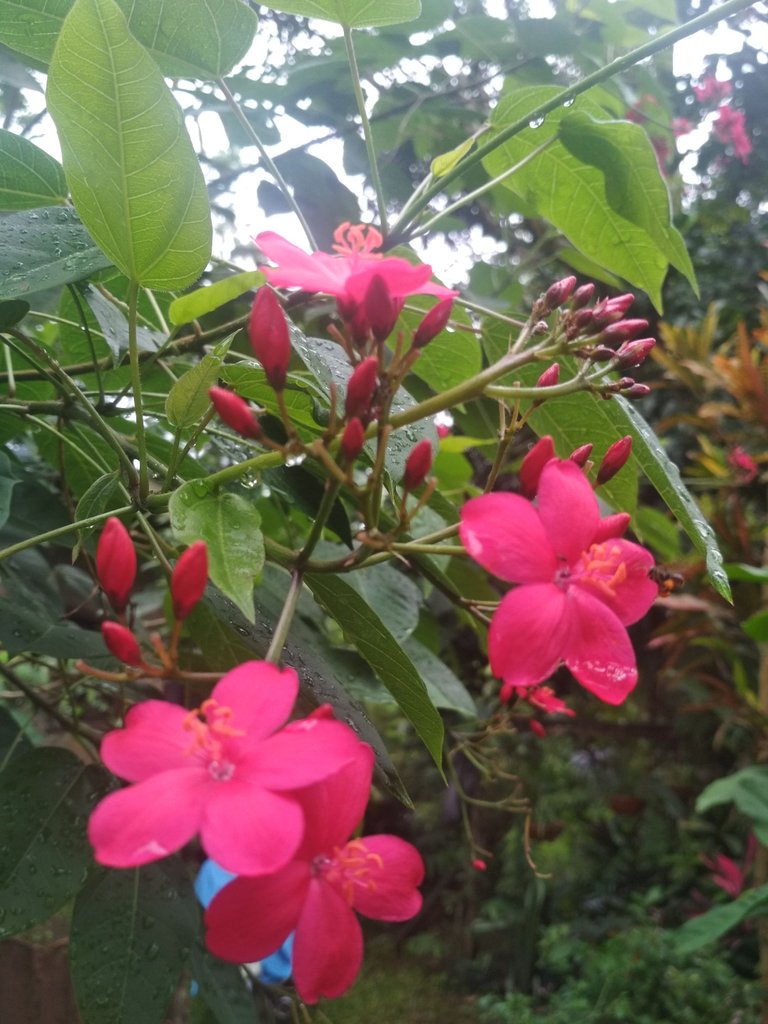 The shrubby flowers beside our gate still looked pretty despite the rain.
This is all for now, thank you for dropping by and thanks to @tattoodjay and Ms. @elizacheng for their collaboration. And of course to @justin Parke of Asean HiveCommunity.
Till then,