How Would You Like Your Fish?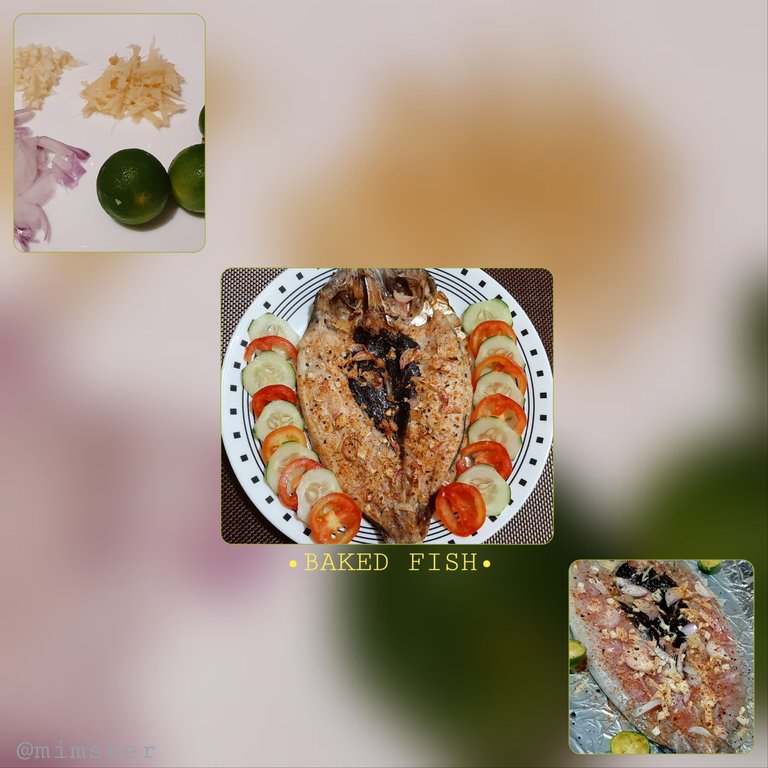 Hello Hive friends, how's your day going?
Great to be back in this wonderful community.🤗
Can you guess which fish is that in the photo? Might look familiar to you. If you're thinking of milkfish, you are so correct. This fish is our national fish here in the Philippines.
Milkfish is versatile, you can cook it in anyway. Fried, grilled, different types of soup, accompaniment for vegetable stew as that's the way vegetables are mostly cooked here. Or baked, yes, I tried it and it worked.😉
So this is how I did it. I only needed a few ingredients: little limes, chopped garlic, chopped ginger, thinly sliced shallots, a bit of oil, salt and pepper and a bit of cayenne powder.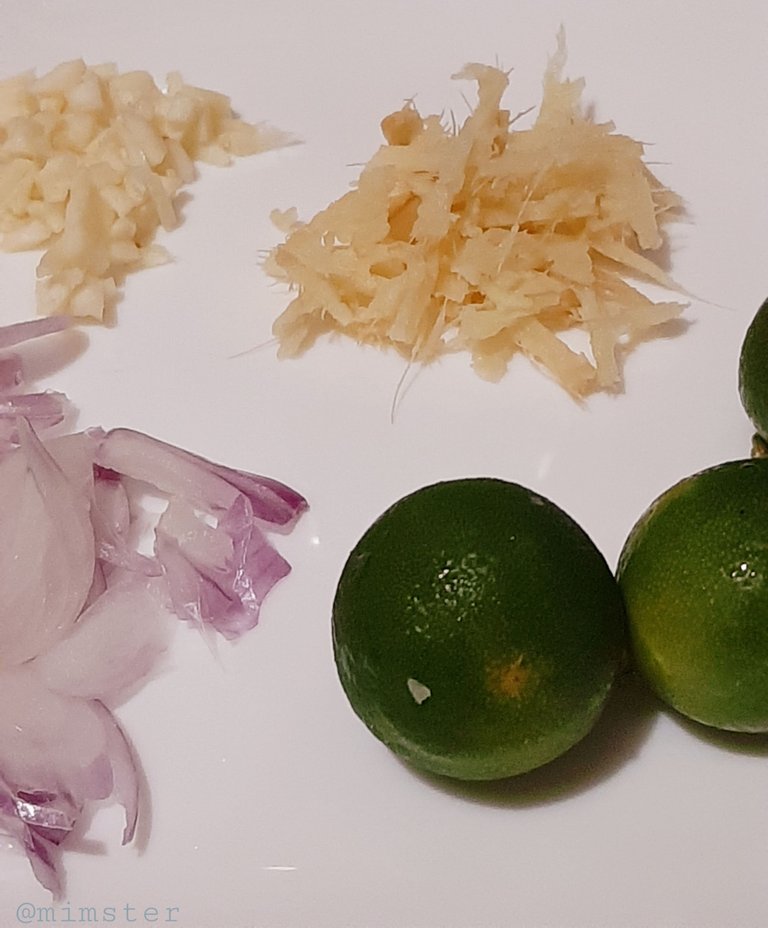 I rubbed a bit of oil on the fish before putting the rest of the ingredients. Then I sprinkled salt, put on the chopped garlic, chopped ginger, sliced shallots and squeezed the limes over, yeah, I used all that in the photo. I could have used lemon but we're out. Having a couple of little lime trees in the garden is so convenient. Going back to the fish, I added freshly ground blackpeppercorn and cayenne powder to give it a bit of a heat. I quite like spicy food.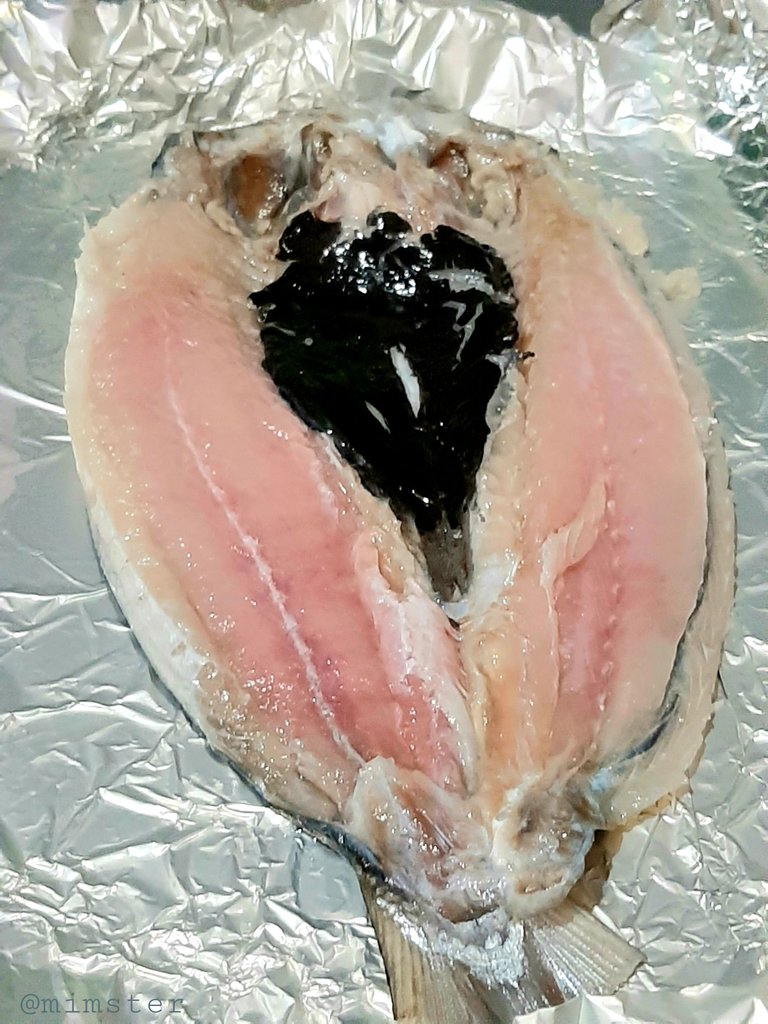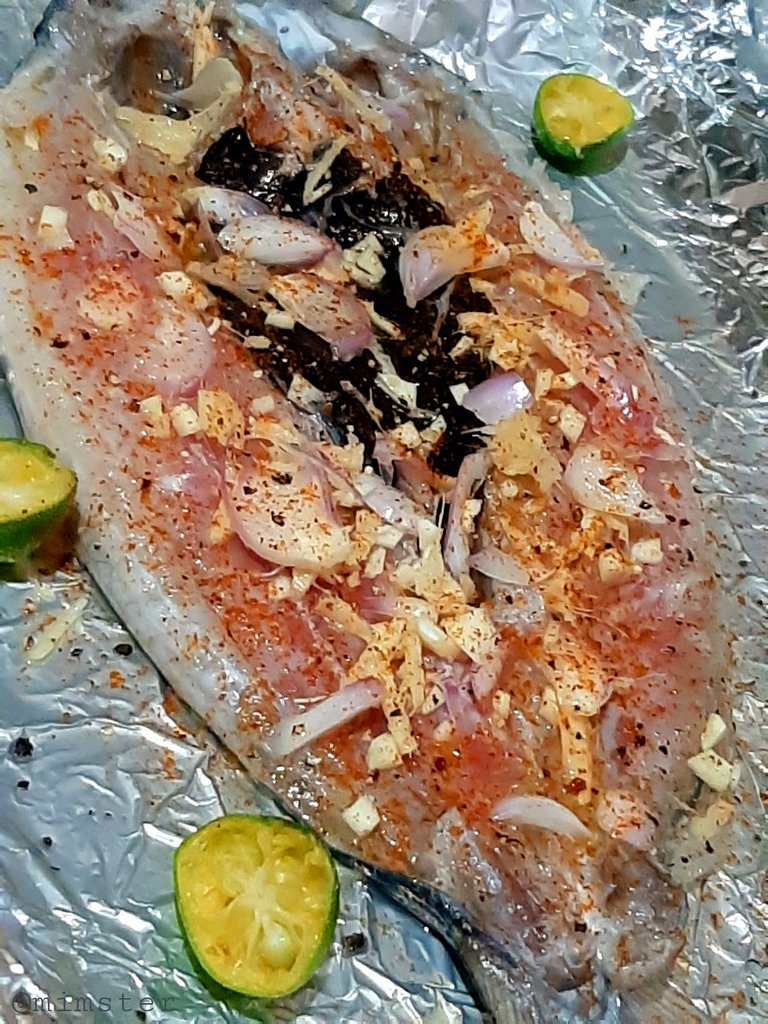 Oh, I must mention that it's butterflied and deboned fish. I had traumatic experiences getting fish bone stuck in my throat, so as much as possible we only get deboned milkfish. The great thing is, we can asked the fish vendor to debone the fish for us. But of course, we can't expect perfection when it's done in a jiffy, haha. I must still be careful in eating fish, whatever fish because there will always be left hiding in the fish. Really traumatized from past experiences.
So yeah, after putting all the ingredients on the fish. I put it in the oven until cooked. It took around twenty minutes or so in the oven in 180 degrees to achieve this look.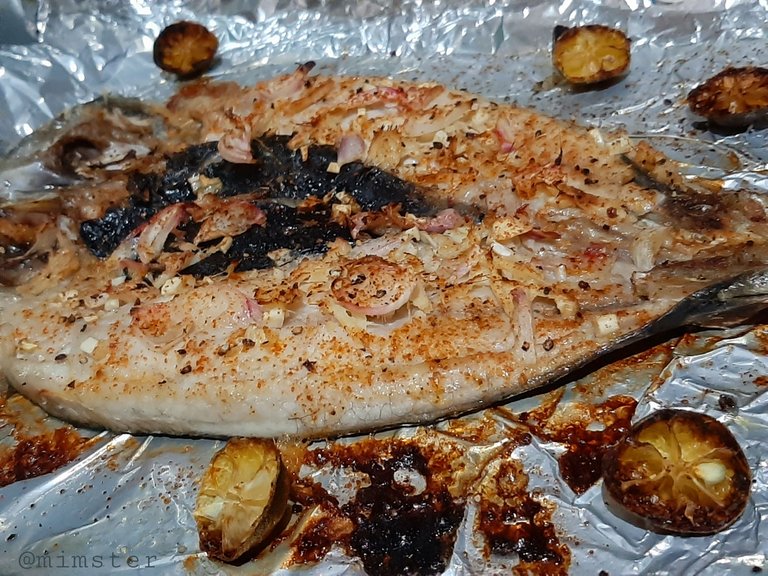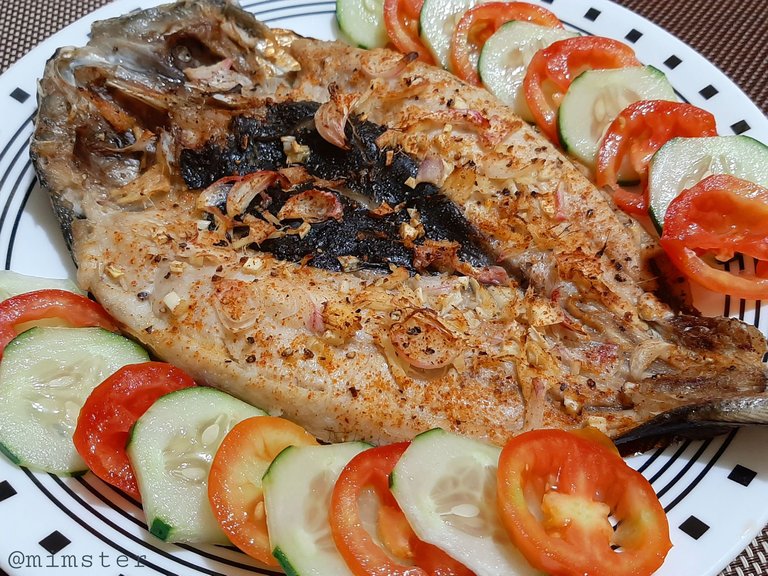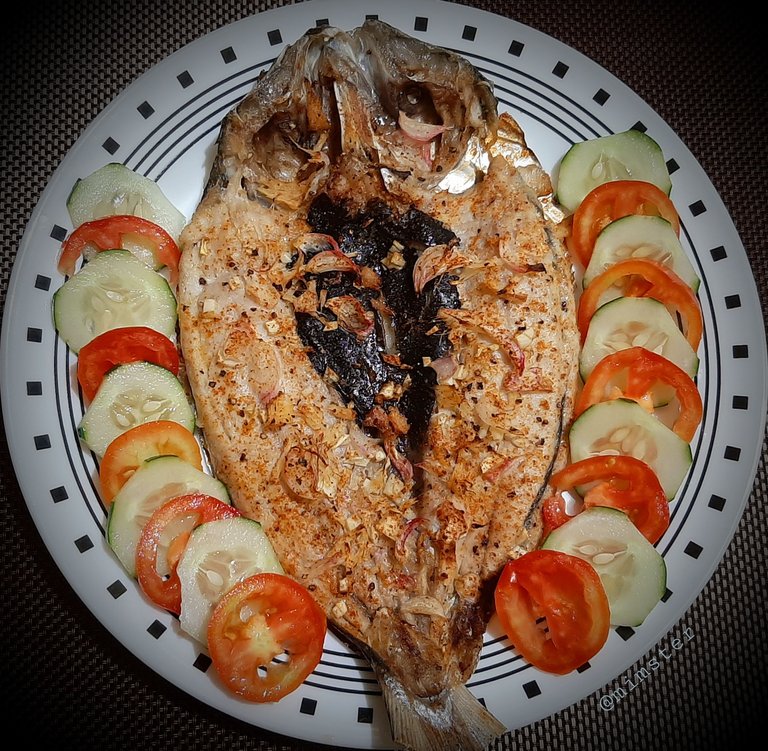 It's really good served with rice of course, and cucumber and tomato salad. I made a really nice dressing.
Actually, I tried baking salmon fillet, bocourti fillet, dory fillet and nile perch fillet this way and they tasted really good. You can try it, it's easy. Once prepared, the oven will do the cooking for you.😊
So, how would you like your fish? Would you also like it baked?
Thanks for your time Hive friends...
...till next time. Have a nice day🌻🌻🌻
---
---