Betel nuts and dried betel nuts.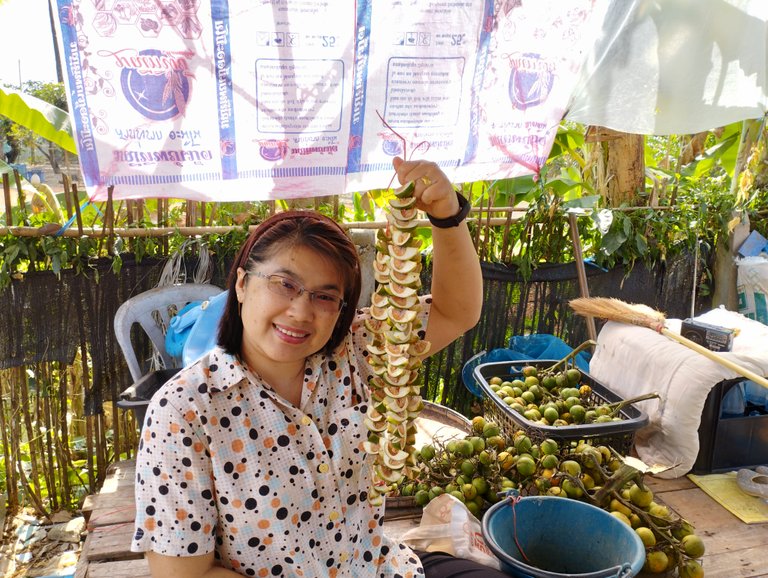 Hello everyone. Betel palm or betel nut planted on the land around my house. Now the betel nut is bearing fruit again. For betel nuts in thailand, in ancient times eating betel nuts was another eating culture of thai people. Or eating betel nuts may be called a fashion in ancient times. Because people in those days believed that people with black teeth were beautiful. And eating betel nuts also created enjoyment for the ancient people in those days. Nowadays, betel nut eating culture is not popular. Most people who eat betel nuts are only old people. And the value that thinks that people with black teeth are beautiful has changed to people with white teeth are beautiful people. Now, betel nuts for people in this day and age, become just betel nuts as offerings according to various traditions and cultures.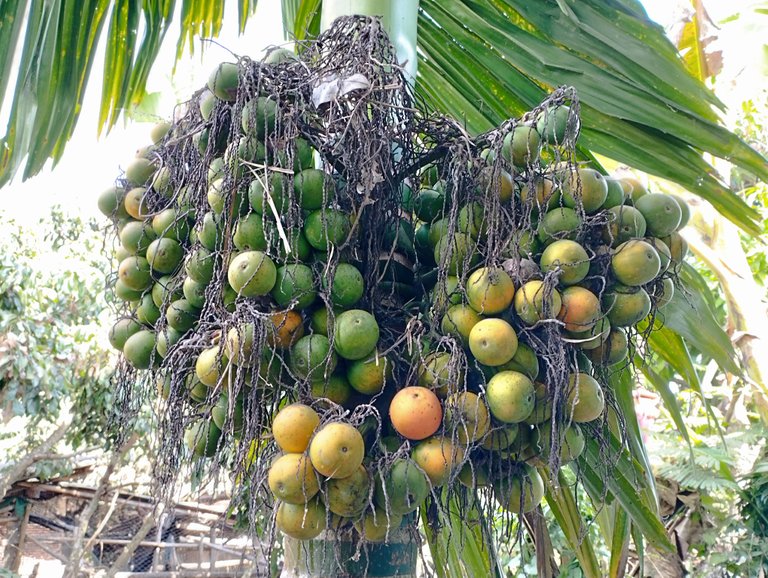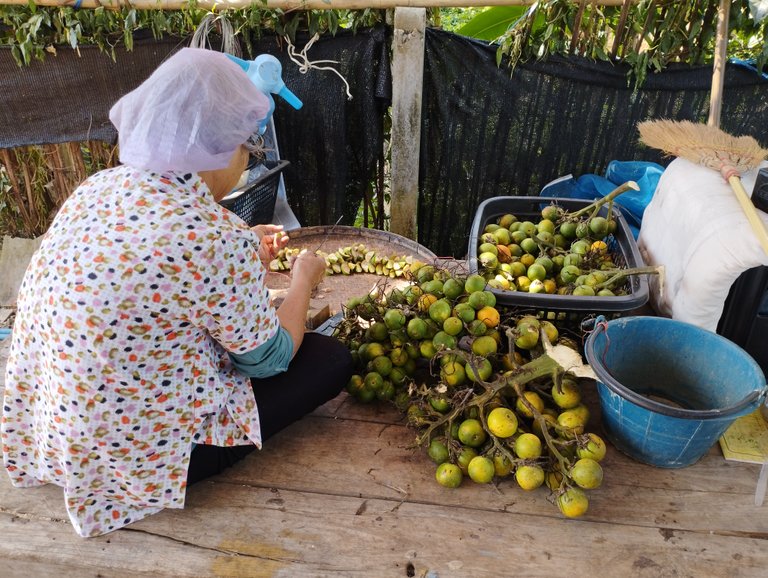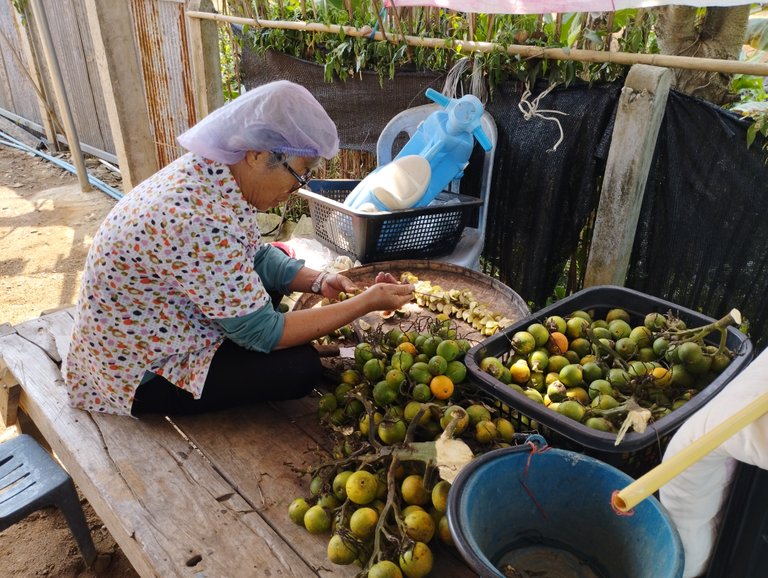 The wife's mother picked betel nut from the tree today. The betel nut tree is behind my house. The wife's mother picked betel nuts and cut them into pieces. After that, take the pieces of betel nuts that are cut into pieces and tie them with string. And take these betel nuts and dry them in the sun for about 4 - 5 days until betel nuts are dried. Today my wife helped her mother too.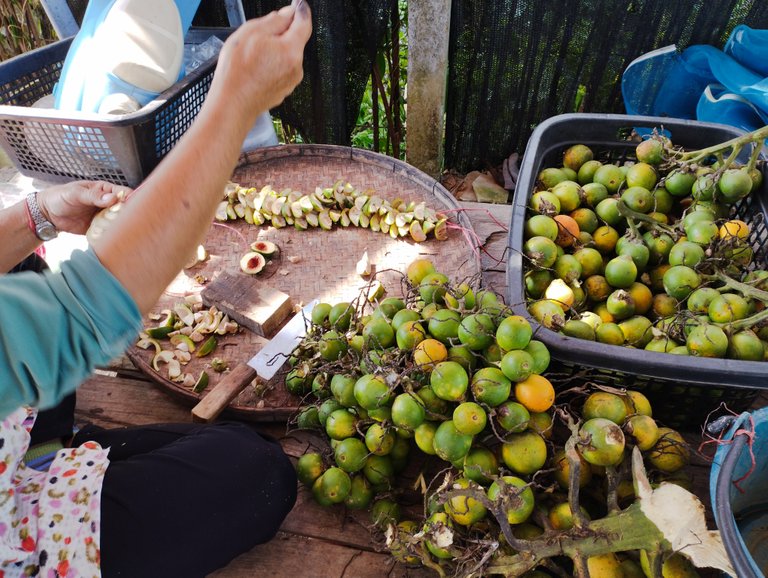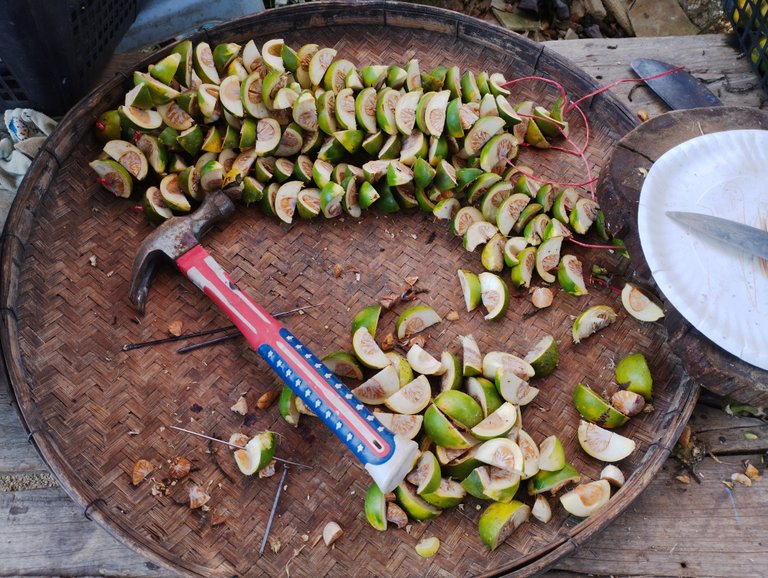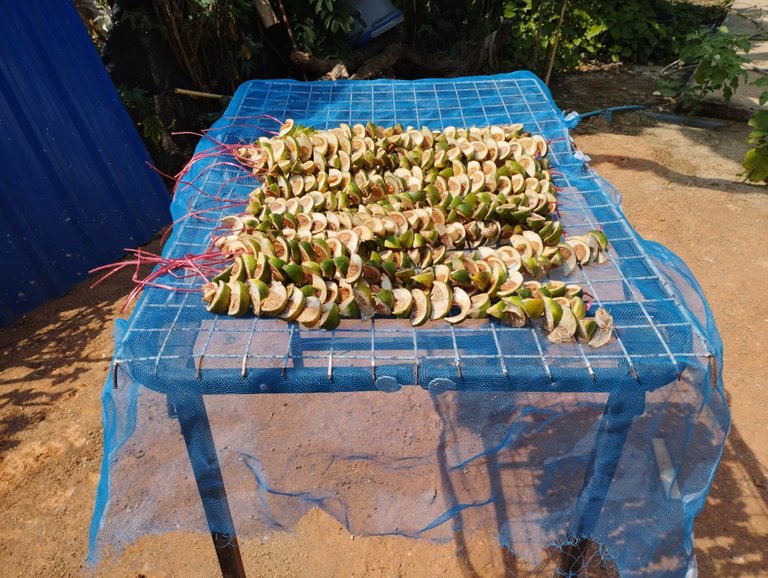 After about 4-5 days if the betel nut is dried. The wife's mother would keep the dried betel nuts in the absence of sunlight. To keep the betel nut prepared for offerings according to the tradition or northern culture, in the future.
This is the story I want to share for today. Have a good day. See you again. Thank you for your support and visiting my post. Bye 🤗
---
---