We Are Flying Soon ✈️ Tickets Booked 🎫 Goodbye Suriname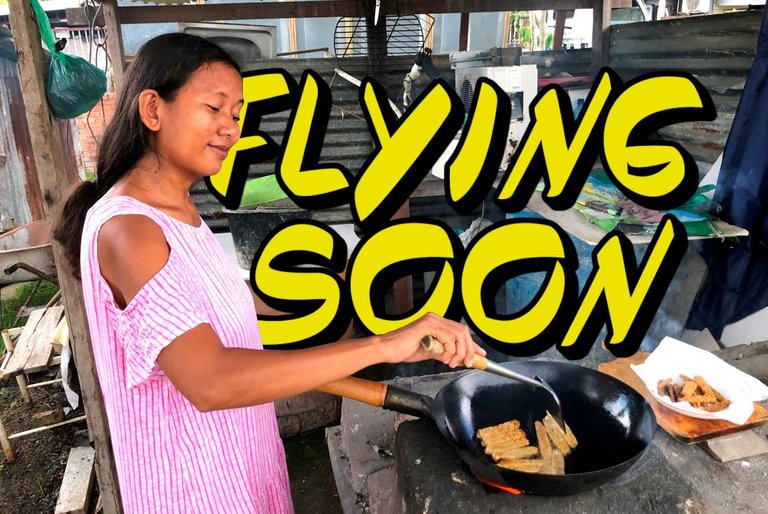 @sreypov and the @kidsisters finally have their tickets booked for a return to Cambodia, and I have a ticket for the USA.
We're Gonna Miss You Harry 🐑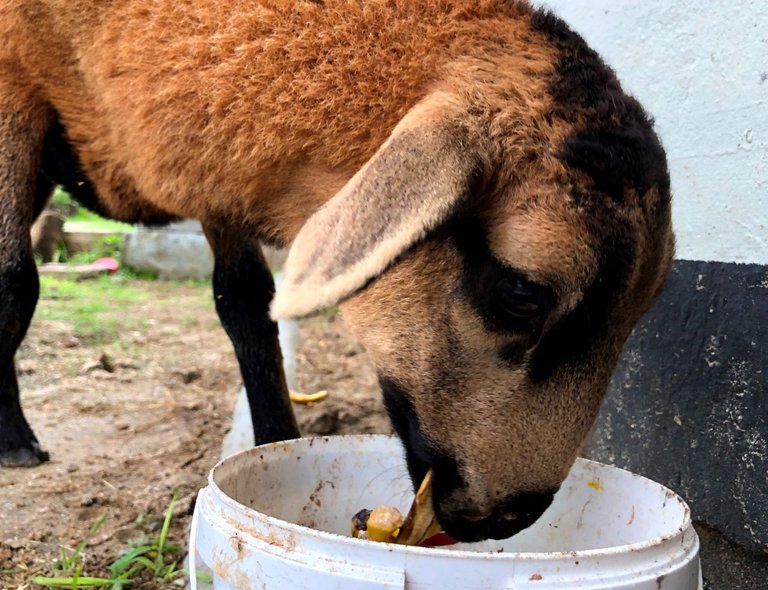 The 23rd of November is the day Suriname's first three Cambodians will return to Cambodia, and I am elated to think we'll be out of here soon, although unfortunately not together in the beginning. I am trying to spend as much time as possible with Harry the lamb because I know I'll miss this innocent soul more than just about anything in this country.
Endless Boredom Nearly Over 🥱
     It has been hard keeping family morale up the last three years stranded abroad, and I feel as though I've aged 15 years during our time in Suriname. I will be glad to have this weight lifted from my shoulders, and I will be even more happy to see the @kidsisters playing with friends, going to school, and eating a more diverse and healthy diet. These are things that should be basic rights for children, but has felt like an out-of-reach privilege since we arrived in this country.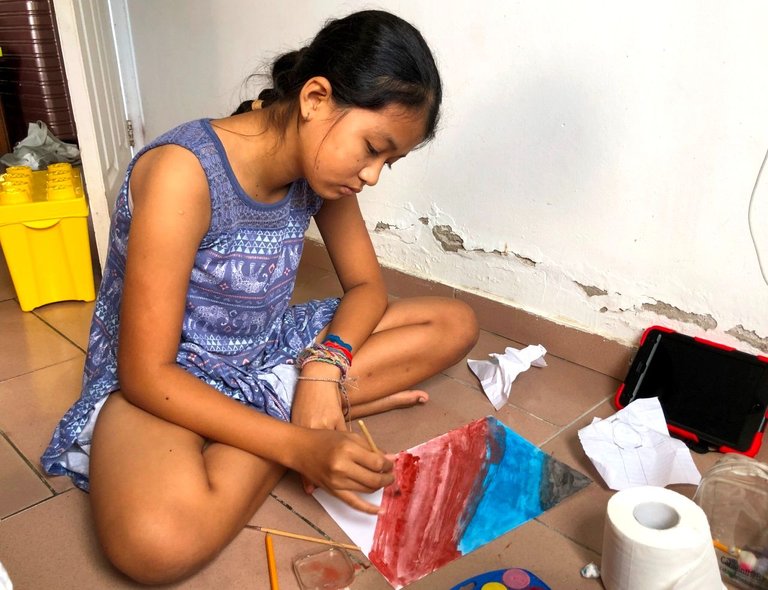 The @kidsisters are doing their best to stay entertained until departure, especially now that many of their belongings are now locked away in suitcases and awaiting the day of glorious departure. @faustofraser gifted Monkey-B a watercolors set for her recent birthday, and this has been the most used item in their bedroom for several days.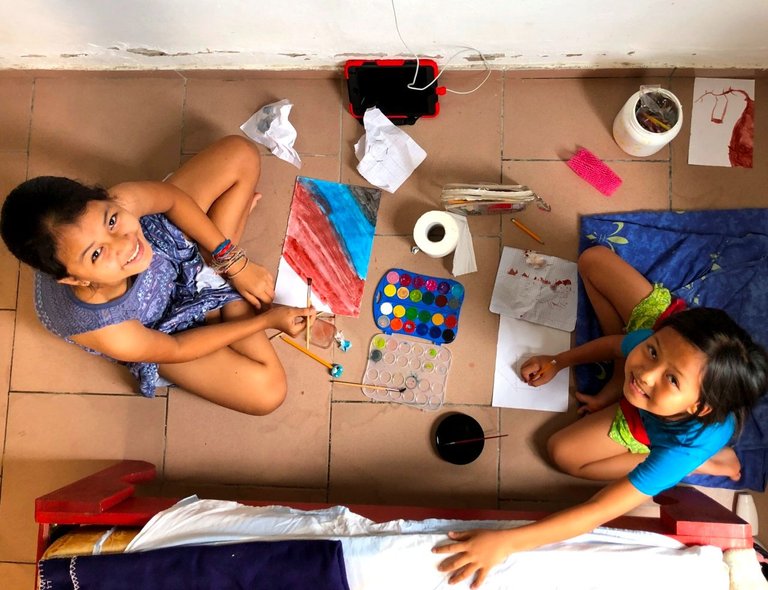 Bags Packed(-ish) 🧳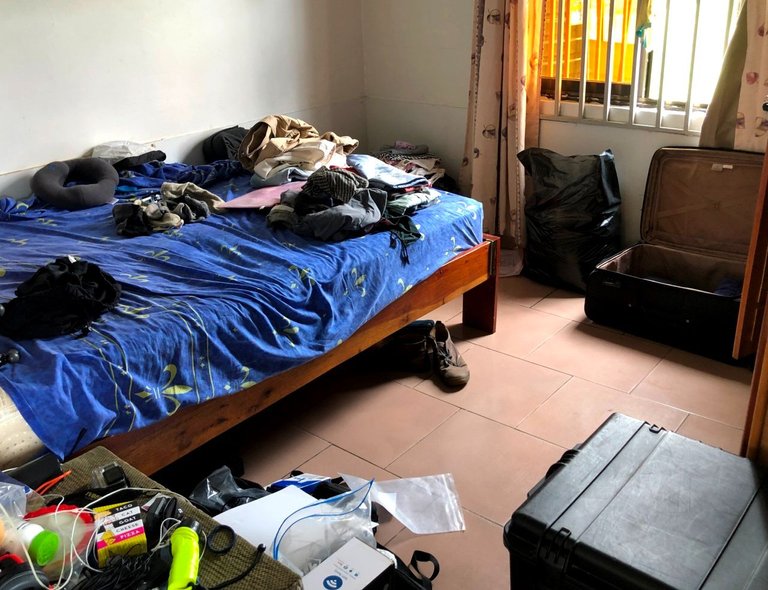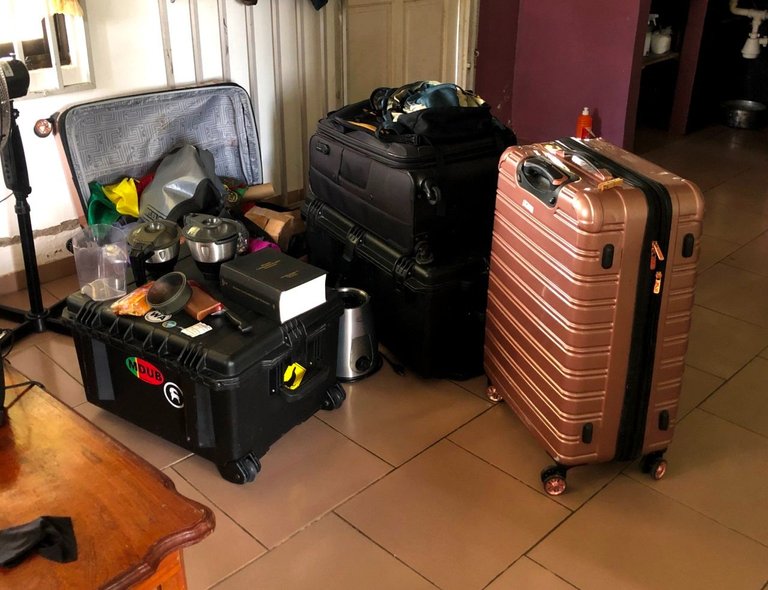 I want to make sure the family arrives safe and sound in Cambodia before I depart Suriname, so I am sticking around until the 27th of November. This will be enough time for @sreypov to reach the quarantine facility in Cambodia and notify me. Once I know they're back home and there is zero chance of them being sent back to Suriname, I will then catch my flight to the USA.
     Our posting will likely become more scarce as we approach departure, but we will definitely be documenting this whole journey and sharing it with you Hivers. Apparently there is no longer such thing as a free piece of checked luggage, so we're doing our best to throw things not worth their weight to be flown to Cambodia. The last few days have seen a lot of packing and weighing bags until reaching the Goldilocks zone of 23kg.
Fried Tempeh And Forgotten Problems 👩‍🍳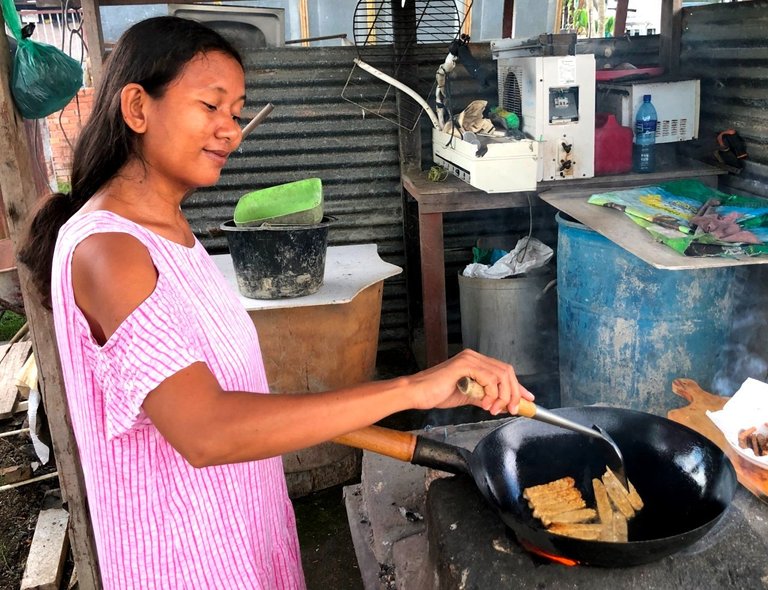 In the midst of all this chaos we ran out of propane once again, and it seems nowhere to be found. We're no strangers to cooking on a fire, but it's been raining a lot lately and there is little dry firewood to be found. I would definitely rather spend my last days packing bags and doublechecking documents than collecting firewood to make sure the family has a hot meal.
     It seems Suriname is determined to give us one last kick in the ass to assure we will never consider a return to this place. Sorry this isn't exactly the caliber of post I normally try and share with you all, but it's been two busy days without posting, and I just want to fill you all in with the latest news.

CLICK HERE TO JOIN HIVE AND START EARNING CRYPTO LIKE US
---
---