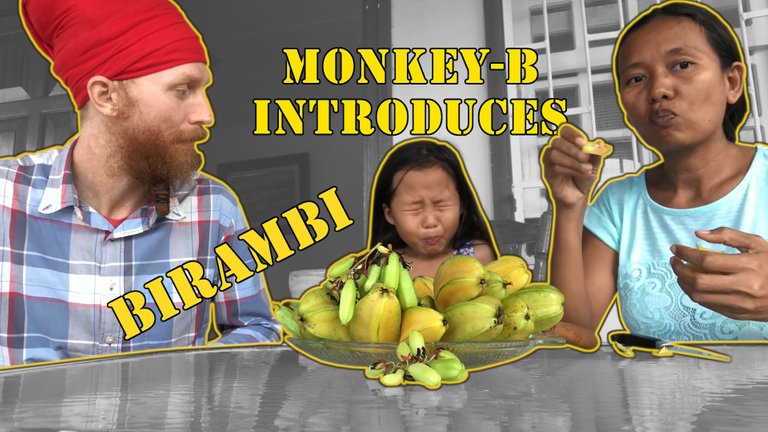 ---
Monkey-B has been quite jealous of her big sister SreyYuu getting all the fame and glory for the @KidSisters profile.
In SreyYuu's defense, she has done 97% of the work so far, and Monkey-B's spelling, reading and writing just aren't up to par yet.

🙈 Monkey-B's Shyness 🙊

     Monkey-B's Mavis Beacon typing skills are pretty good, and she can even spell 30 or more English , but it's just not enough to make a post on Hive all by herself, as much as she wishes she could.
     She is the one that requested to make a video for Hive and 3Speak, but refused to do it alone, so I had to overcome a bit of my shyness too.

😝 The Birambi 🥒

     The birambi fruit grows all over the world in the tropical and subtropical regions, and it is SOUR!! In Cambodia it is known as "tralung tung."
     This fruit is loaded with citric acid, and you can really taste it, but there are also some alkaline qualities. It is a really weird fruit, and you have to eat it to experience it, just look at my face.
     Not even all of our family members will eat the birambi. But if we choose to partake, there is more than an abundance of this fruit on our landlord's tree.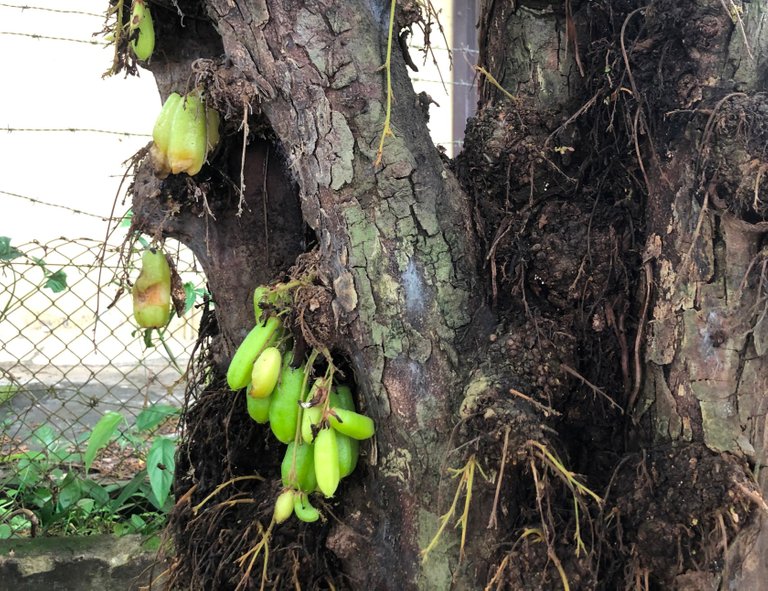 🙏 THANKS FOR READING 🙏
If you enjoyed this post, please upvote and reblog.

WE PROUDLY SUPPORT

---
▶️ 3Speak