Hello everybody,
Wednesday again! Time for WednesdayWalk that MakeMeSmile...initiated by the awesome
collaboration of @tattoodjay and @elizacheng, what a good tandem! Thank you much both of you which have same intention to bring fun and smile.
Last Monday, Hubby and I travelled South, to Carcar City again because we were scheduled to meet the realty agent. She will be the one to prepare all the necessary papers in transferring names of the old lot owner to the new owner.
We availed Van for hire, Grandea because the service was used by the Soil Test crew who have a project in the Northernside of Cebu Island. Cebu 's weather that day was not good, dark clouds ahead. The realty agent was worried with our travel because in Carcar City it was raining hard. I told her to calm down because I claimed that when we arrived no more rain. Hehehe much confident. The Van passed by South Road Project, I snapped the ongoing 3rd bridge linking Cebu to Cordova the edge part of Mactan Island, while the Van was running 60kph.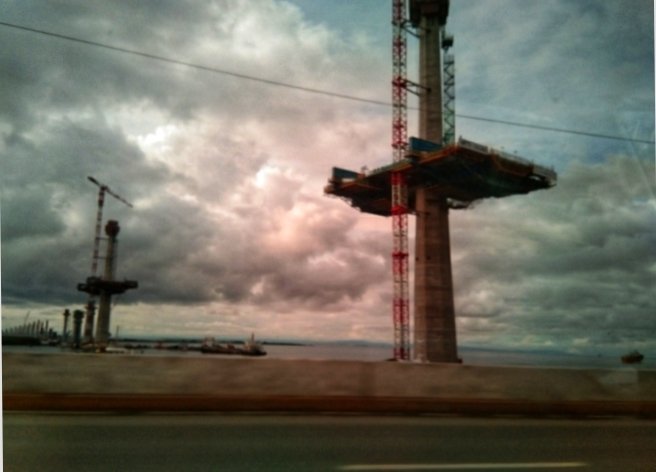 This project did not stop even on the verge of pandemic days.
No more rain when we arrived in Carcar City. Look at my new normal attire, when I went to the law office. You can't enter their premises without wearing face shield. Thanks when the guard shot my forhead it was 36.8 °C.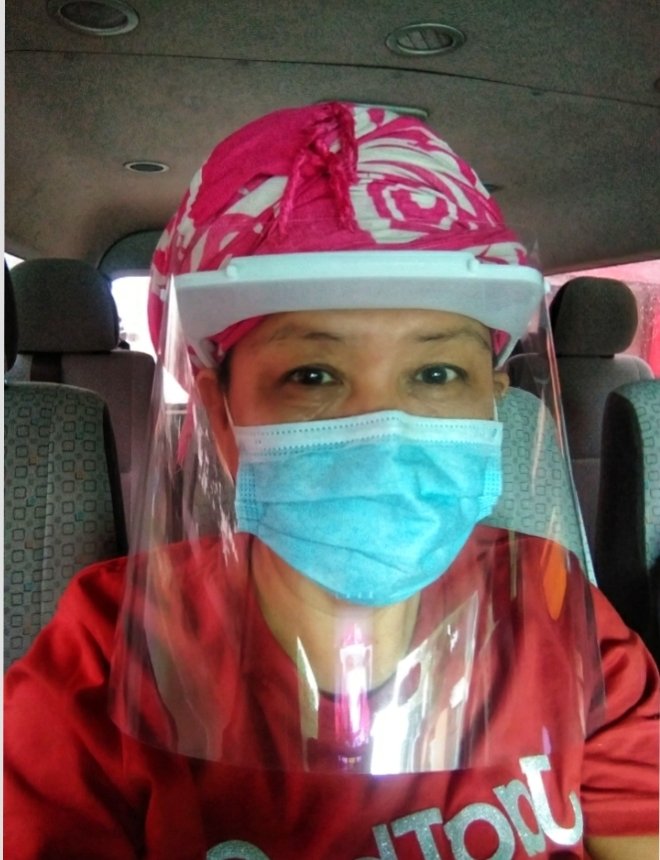 Hmm, I like this Alcohol bottle stand outside the Law Ofc, simple construction using plastic pipes.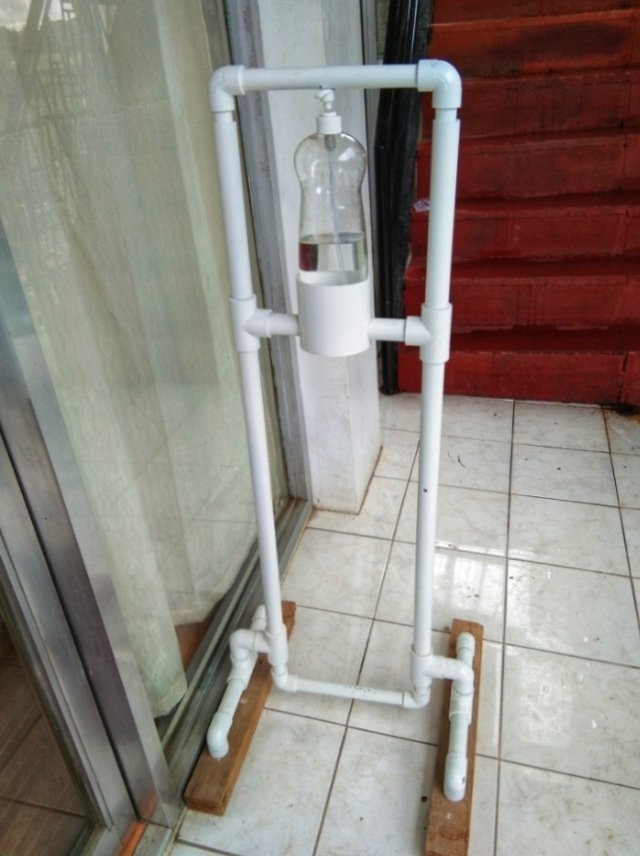 After we finished signing, we went to the property up the hills, wow, narrow and bumpy winding road. When we arrived, I hurriedly set up the plastic colorful buntings I made as tempory fence just to identify the dead end lot. Nice thing, it was windy! fresh air that MakeMeSmile though showery. With the heavy rain Sunday night my crocheted red black shoes sole was full of mud.

Then, I noticed the wild flowers! Inside the property.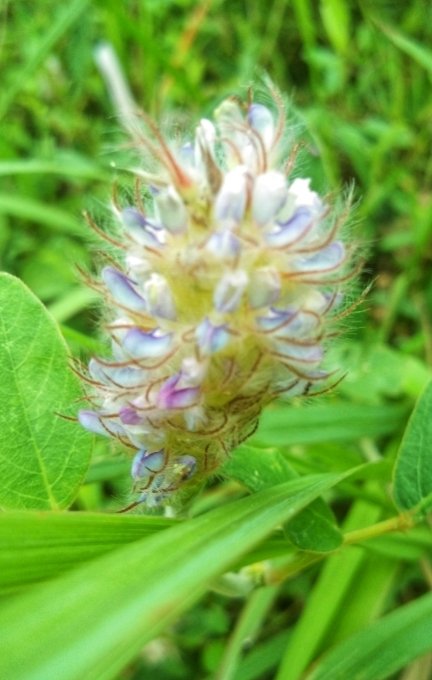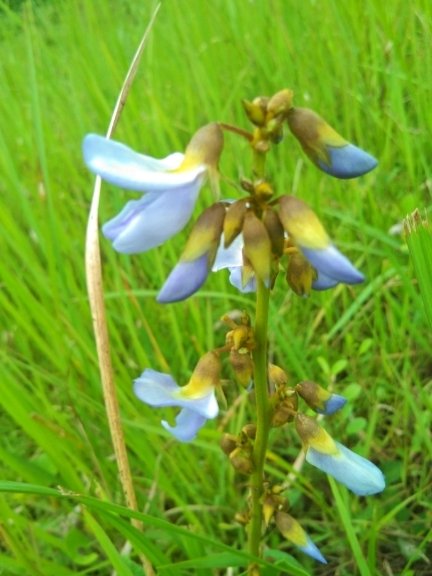 An hour later the foreman arrived. He discussed with hubby all of the construction need to build a tiny nipa hut while me daydreaming planting beautiful colorful flowers on containers, planting veggies and raising organic native chickens, fish pond, crocheting on the verandah after lunch, during nighttime the solar lights all around blinking and the wood chime loud noise as the wind blows...Oooops it rained! Collecting all the things, I run hurriedly inside the Van. My daydreaming stopped, hahaha...that made my heart smile. Short happiness but worth feeling the fresh wind. It was raining hard time to go back home. Another snapped at the Mandaue-Mactan bridge.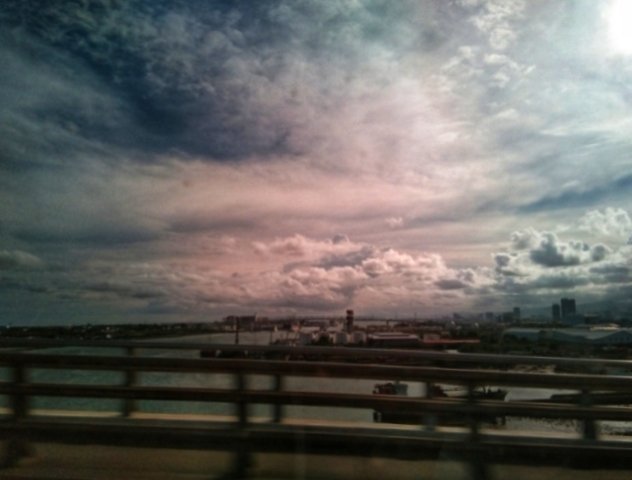 Till next WednesdayWalk.
Thanks for dropping by...

Thanks @kennyroy for my hive footer.