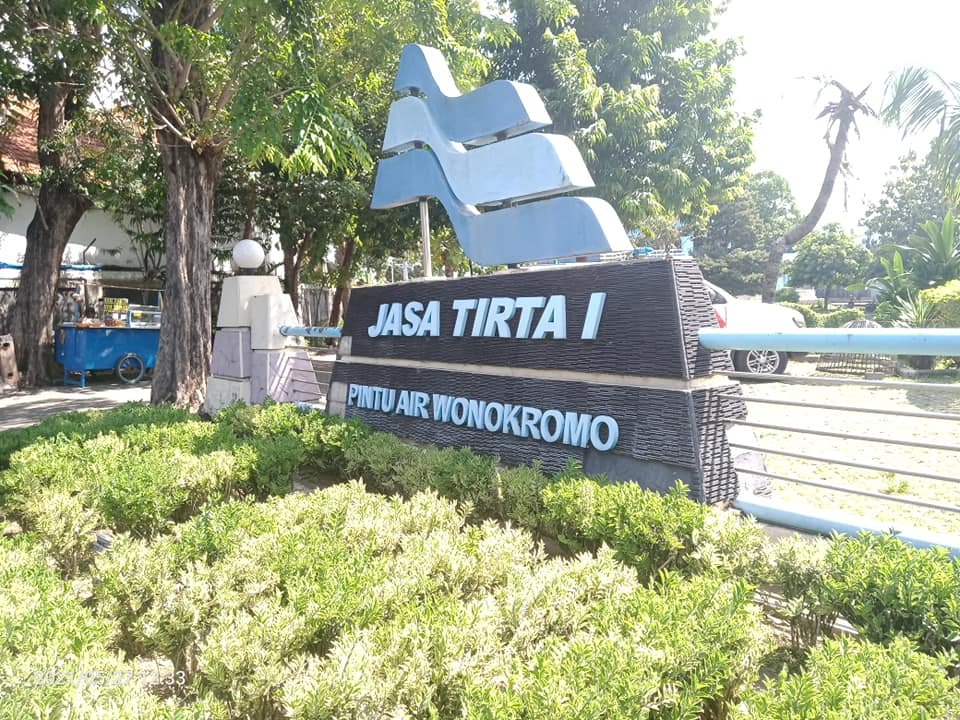 The sign of Wonokromo flood-gate. (private doc.)
three days ago, I had thought to go somewhere such as a public park, and then I realized that Surabaya city has many small parks which built in the era previous major of Surabaya, Tri Risma. She planned and built many parks in that city, and one of the parks is located Pintu Air Wonokromo or flood-gate system which laid at Jl. Ngagel, Surabaya.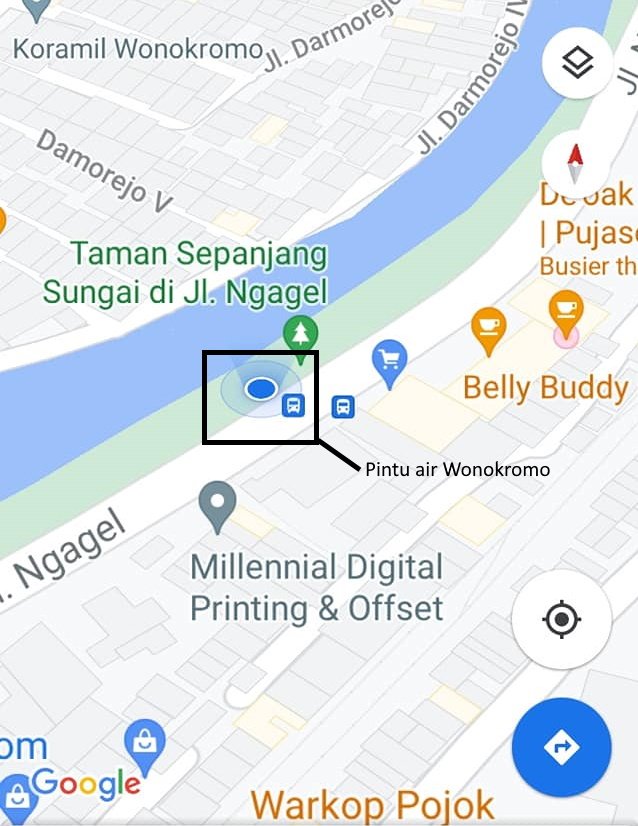 Location Pintu Air Wonokromo
This park has approximately 300 meters long and 5 meters in width, and there are many seats made of concrete and cement, but sadly I saw the broken paving pad while I was walking.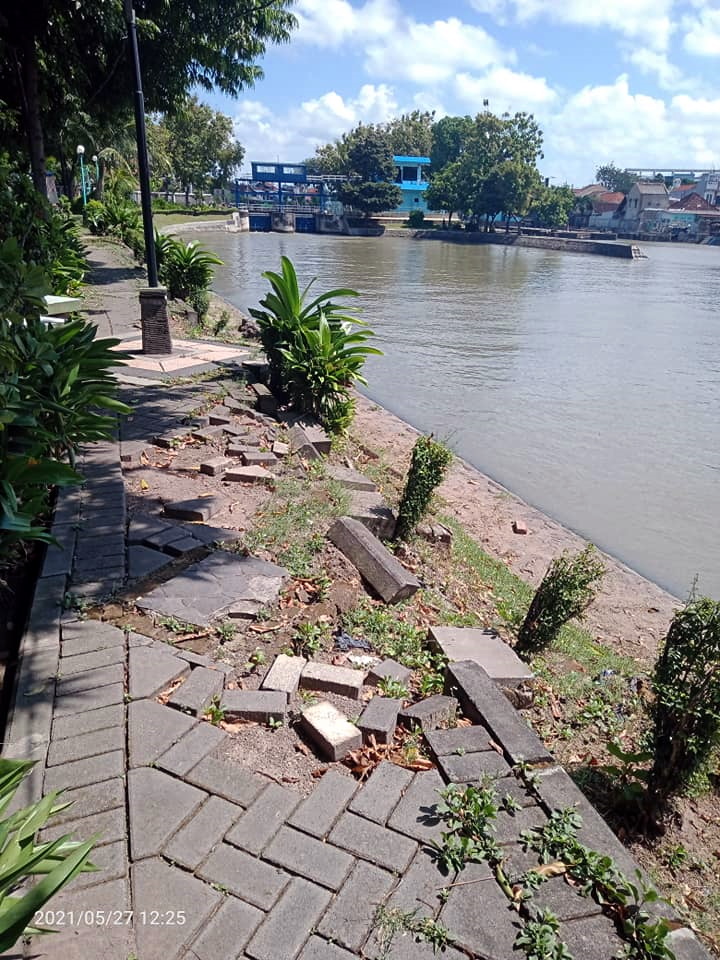 Broken paving pad. (private doc)
People often make this place a temporary rest area. On that day I saw many persons rest in this place even slept. We are forbidden to do the fishing activity at this park, even it is near the river .
<center.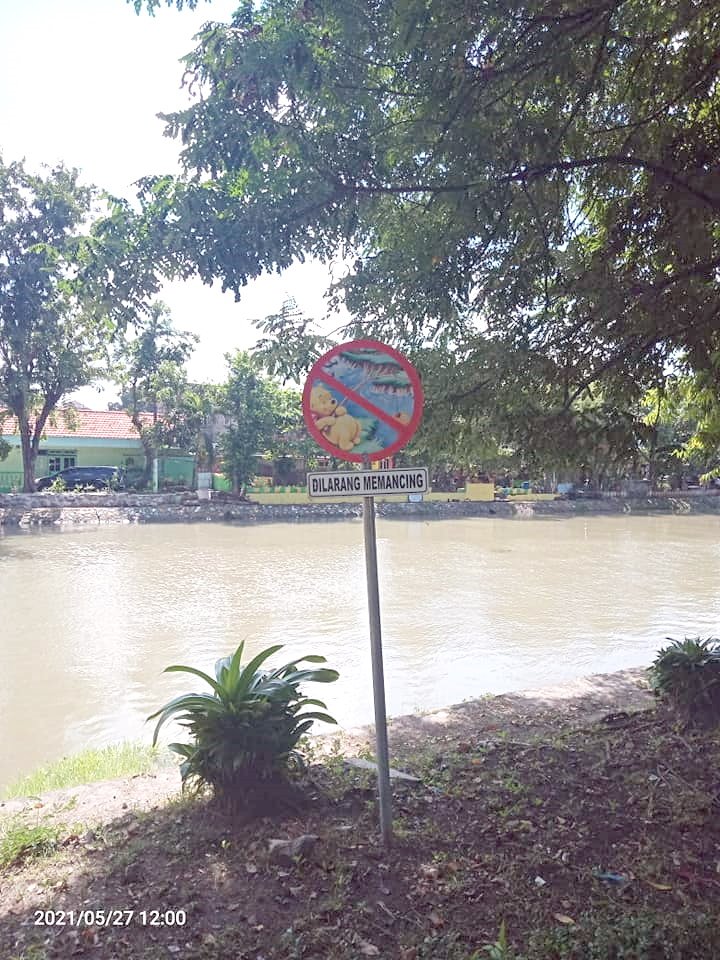 Forbidden sign to do fishing activity. (private doc.)
Welll... I can not tell all about this park, so let these photos below will tell about that. (hpx)