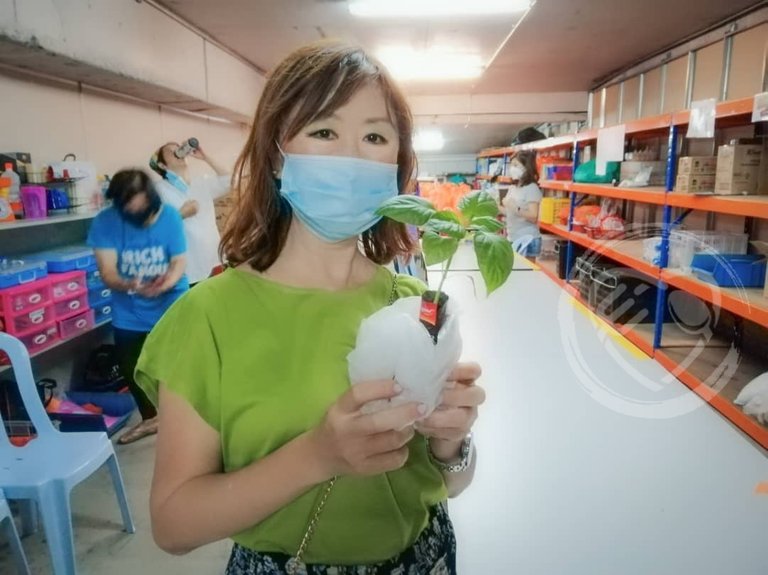 Today right before the food packing started, @littlenewthings messaged us to see if we wanted to adopt her #onelessjunkonearth baby capsicum seedlings.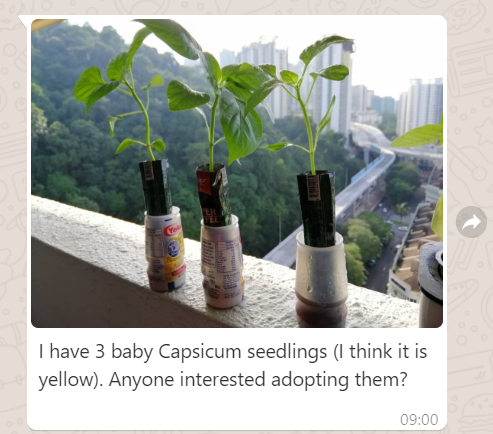 The moment I saw the message I quickly took the opportunity to reserve one from her before anyone else wants it.
She is testing out using limited space in recycling 3-in-1 packets with the right amount of soil and compose to see if seedlings can thrive and ready for adoption.
Don't they look healthy??
She certainly has succeeded with this batch!
Many of the foodbank volunteers are looking forward as she said more are comming. We pray that this will she will be successful and we all will have a seedling plant each before Thanksgiving!
So cute! It looked very healthy!
Now I hope I can keep it healthy!