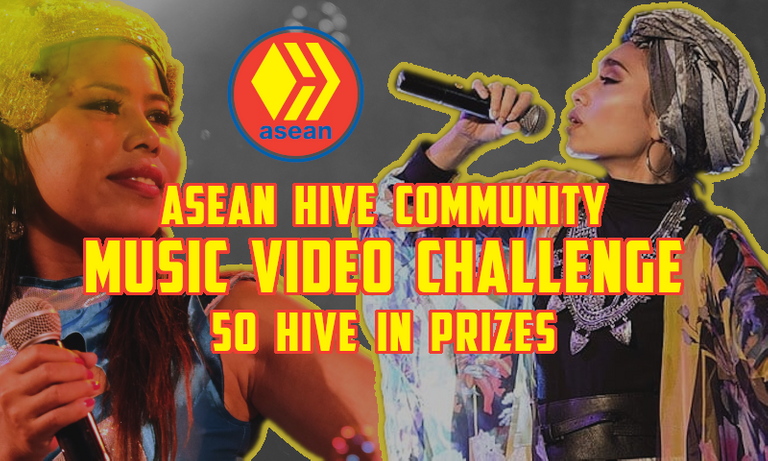 This week ASEAN Hive Community is hosting a Southeast Asian Music Video Review Challenge with 50 HIVE in prizes. 🎤👩‍🎤
---
     ASEAN Hive Communityis the place on Hive for all things Southeast Asian. This includes Brunei, Cambodia, Indonesia, Laos, Malaysia, Myanmar, Papua New Guinea, Philippines, Singapore, Thailand, Timor Leste and Vietnam.
     Whether you live in Southeast Asia, are a Southeast Asian citizen, or just post about Southeast Asian content, ASEAN Hive Community
     This week we are hosting a Southeast Asian Music Video Review Challenge with 50 HIVE in total rewards.
ASEAN Hive Music Video Challenge - 50 HIVE In Prizes
1st Place 🥇 25 HIVE
2nd Place 🥈 15 HIVE
3rd Place 🥉 10 HIVE
     ASEAN Hive Community is hosting a music video review challenge from June 7th 6:00pm Pacific Time Zone (PT) until June 14th 6:00pm Pacific Time Zone (PT).
     Select a Southeast Asian music video of your choice and embed the music video in your review post. Tell us a little about the video and the singer, and if the video is not in English, please explain the message of the song or translate the lyrics.
     Don't forget to post from within the ASEAN Hive Community to help support us and be eligible for the prizes.Winners will be announced on June 15th in a post from the @asean.hive account.
Rules
     To be eligible for the HIVE prizes, we ask that you follow these guidelines:
Subscribe to ASEAN Hive Community.
Submit post from within ASEAN Hive Community.
Embed a Southeast Asian music video of your choice within your post.
Reference the ASEAN Hive Music Video Challenge within your post and provide a link to this post.
Tell us a little bit about the singer and the song, and give it a review.
Post must contain 250 words or more.
Post must be English or English + other language(s).
No NSFW videos.
Entries must be submitted before June 14th 6:00 Pacific Time Zone.
Example Review
     I (@JustinParke) sat down with SreyYuu (@KidSisters) to help create her first music video review. She chose her favorite song, "What's Your Name?" by Pich Sophea 🎤 Music Video Review 📺, and made a short post about it.
     She didn't mention the ASEAN Hive Music Video Review Challenge because we consider ourselves ineligible as the contest hosts. Either way, it can serve as a guide if you are unsure how to make a music video review.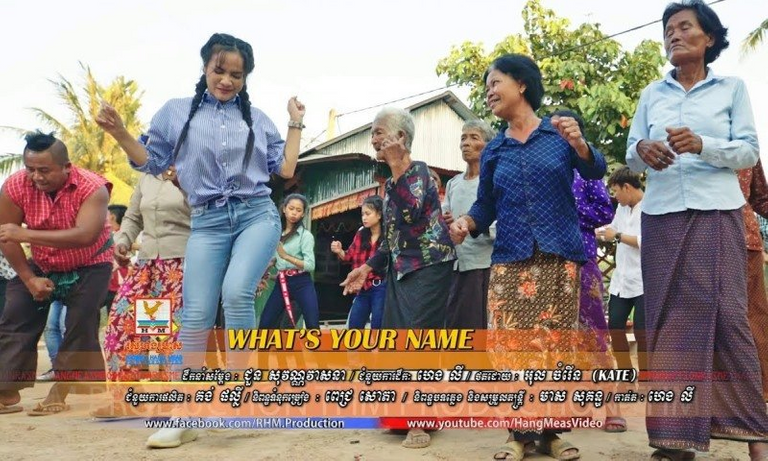 ---
Where Are We?
WANT TO SUPPORT ASEAN HIVE COMMUNITY?
If you would like to support the ASEAN Hive Community and the curation of Southeast Asian content on the Hive blockchain, please refer to the delegation links below.
All HIVE generated by the @ASEAN.Hive account will be powered up to support the community.
351.19 HIVE POWER
306,000 STAKED NEOXAG
5,000 STAKED LOTUS
2,500 STAKED CCC
500 STAKED FOODIE
500 STAKED PAL
50 STAKED LEO
---
🙏 THANKS FOR READING 🙏
👊 DON'T FORGET TO SMASH THE UPVOTE BUTTON 👊
☑️ SUPPORT SOUTHEAST CONTENT ON HIVE ☑️