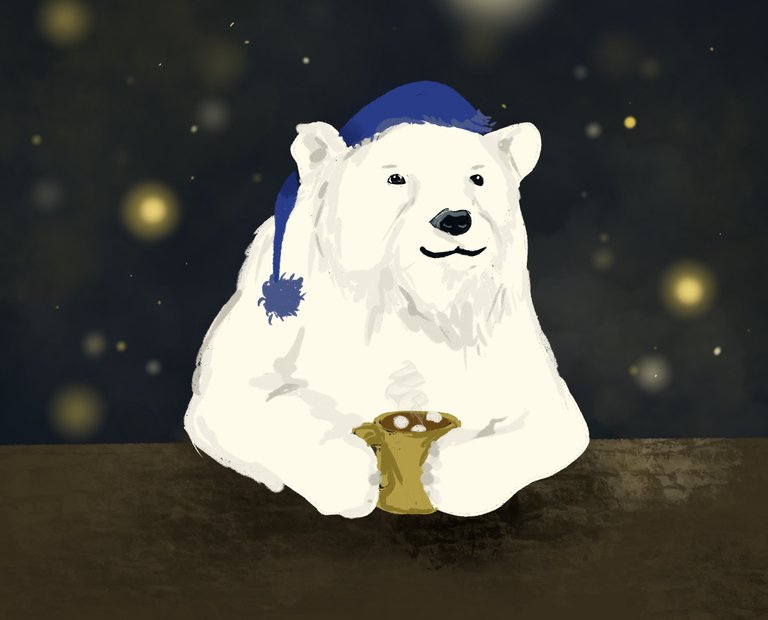 I love to see the Draw a Day community encouraging creativity with art prompts, just as I used to do with old @artstorm (unfortunately I could not keep it up).
This is a great collaborative effort guys, well done.
Here's a doodle I did for Night Cap. It's inspired by another similar artwork. I love it because it incorporates two meanings of the word .. a hot drink at night, and an actual hat you wear to bed :)
I snuck in the final prompt from @dinglehopper 's list this week which was themed Nocturnal.