Pinky And Spiky Drawing Contest, Dentist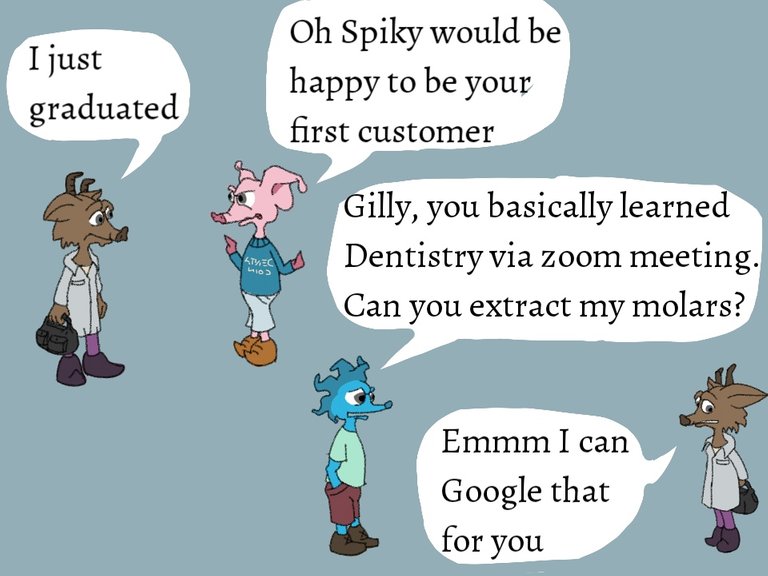 Problem With Distance Learning
Hello Pinky and Spiky fans,
This is my participation in the Pinky and Spiky Drawing Contest by @organduo and @laputis. This week the theme is about dentist which made me immediately link it with the distance learning which most students had experienced because of the pandemic. I designed a new character for the dentist part. Her name is Gilly a perky young goat who just graduated this year. Can she be a capable dentist knowing that she didn't have practical skills doing the job? That is what worries Spiky.
Thank you for stopping by hope you like my comics and the new goat character.
Kia
---
---