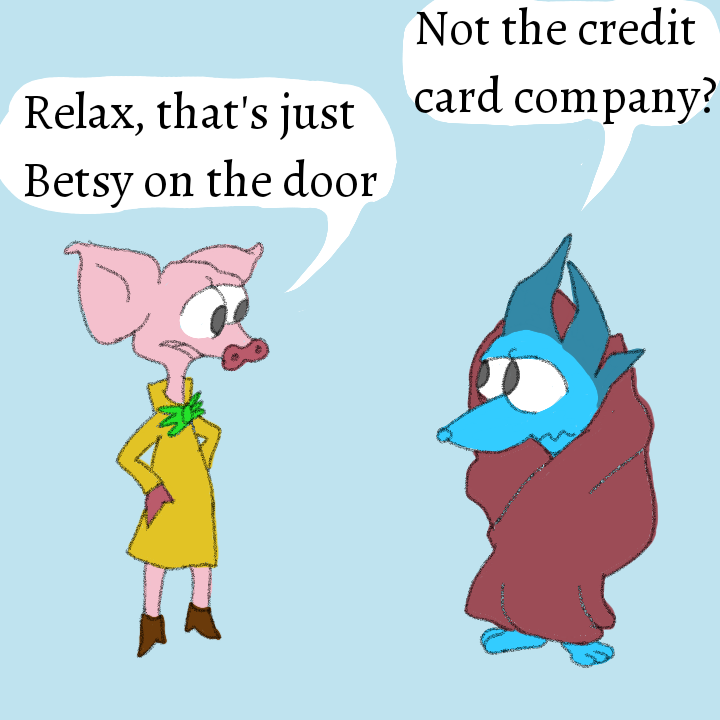 Trouble With Credit Card Debts
Hello Pinky and Spiky fans,
This is my participation in the Pinky and Spiky Drawing Contest by @organduo and @laputis. This week the theme is about anxiety I showed one simple instance that triggers Spiky's anxiety attack. Credit card debt is nothing funny or something to laugh at do not get me wrong.
Thank you for stopping by
Kia