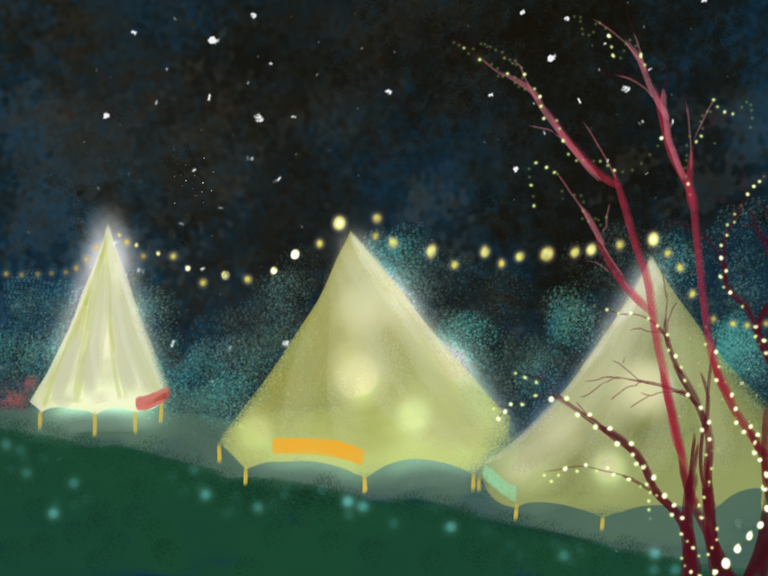 Hello Hivers,
Good day my creative friends. Here is a drawing that I made today as my participation in the Draw A Day Challenge of @allyson19. Today September 09,the drawing prompt is Night Market.
I think about tents big tents that look lit from afar when I read the prompt, night market. Something that most people would miss going to. There is magic and charm to night markets and I hope that I was able to show that on my drawing today. The season of giving is still a few months away from today but I can already smell some Christmas pudding just looking at the lights adorning the bare tree and tents. I could have gone that far but I will reserve it for the right time. I thought I would add some shoppers but I stopped I like the way it is. Made me laugh after realising that this looks like the present situation the world is in now. The restaurants and shops are open but there are few to none coming. I hope we get this pandemic over soon.
Hope you like it. If you would like to join in this challenge here is a list of prompts good for 7 days. I love the nocturnal theme they fall under and I hope that I can complete the list. I hope to see yours too.
Hive On