Tenderness hidden behind many leaves beautiful cockroach[ESP-ENG]
¡Hola hermosa comunidad!
En mi jardín tengo una planta que cuando me la regalaron para sembrarla me dijeron que se llama Cucarachera, más no le había puesto cuidado en saber sobre ella, al principio ni le paraba, la regaba por supuesto, pero no era significativa para mí, un día me detuve por un momento, estaba cansada, me senté en una silla para respirar un poco y agarrar aire, estaba perturbada con algunas realidades, cerré mis ojos y empecé a respirar. Abrí los ojos y lo primero que vi fue esta planta, empecé a observarla, nunca la había mirado detalladamente, su color, su forma, su tamaño, su dureza de la hoja, pero sobre todo para ese momento, había nacido una flor hermosa, muy sencilla y sensible, pero que había robado mi atención. Así somos en ocasiones pasamos desapercibidas las cosas más simples de la vida.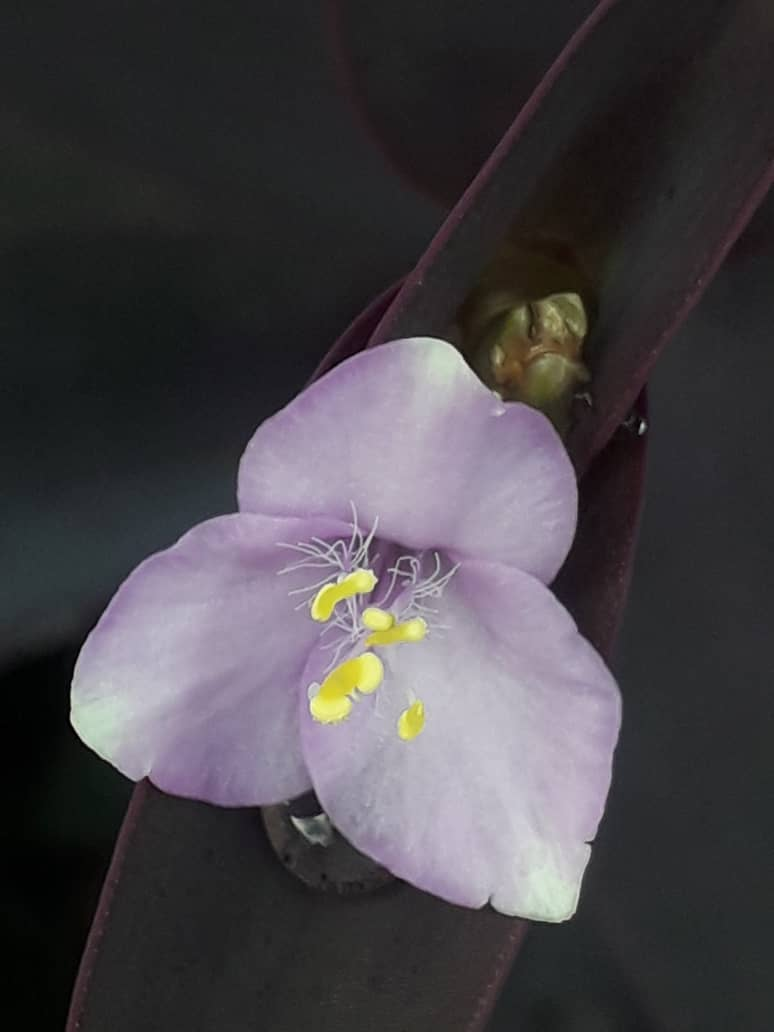 Con solo hacer ese pequeño ejercicio de observar y respirar, pude calmarme, me relajé de tal manera que ni podía darme cuenta en qué momento me calmé. Le tomé gran cariño a la planta, por haber servido de modelo para yo sentirme mejor.
Esta planta puede cultivarse en jardines, en lugares silvestres, montañas, entre otros. Su nombre científico es Zebrina pendula, (Zebrina significa rayado) pero se le llama de diferente manera en algunos países: En México le llaman hierba de pollo, en Colombia le dicen Panameña, Cucarachita en Cuba, en Venezuela Cohitre morado.
La cucarachera, como aprendí a llamarle hace un tiempo atrás cuando me la regalaron, ella tiene unas hojas alargadas, son de color morado, pero también cuando investigué sobre ella me di cuenta que hay unas que tienen sus hojas verde grisáceo.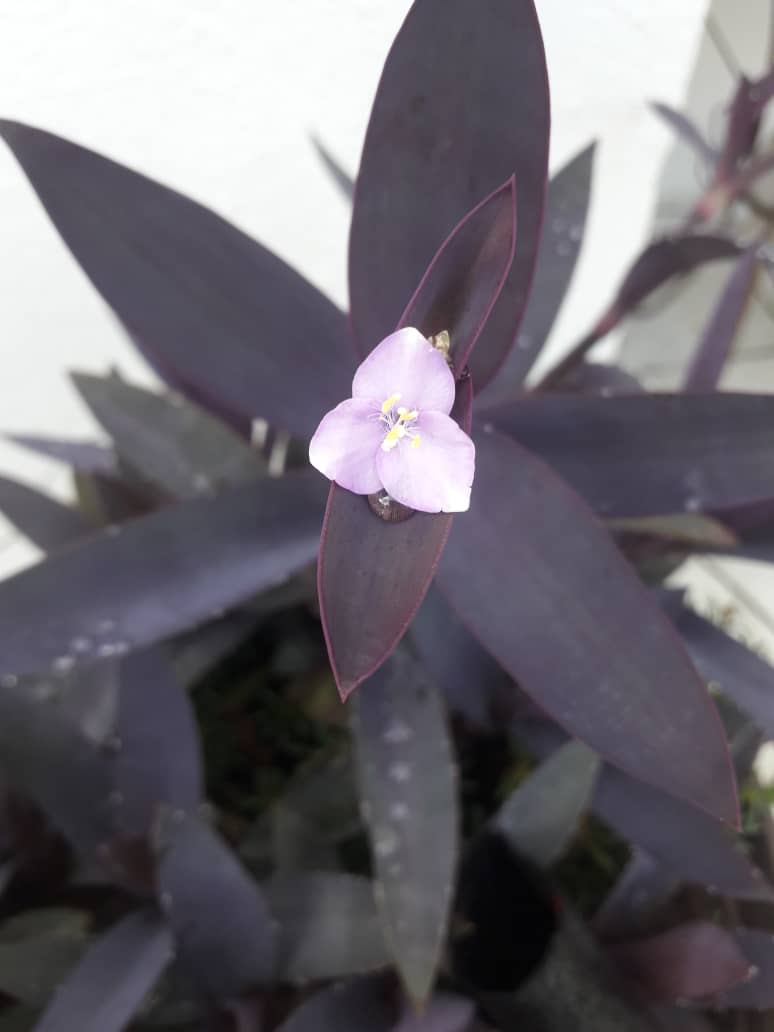 Tienen una flor color lila, sus filamentos blancos y sus antenas amarillas. Pero cerca de mi casa vi una igualita pero con la flor rosada. Esta planta es muy resistente, a lluvia y a sol, de verdad no me cabe duda de eso, diría yo que a todo, porque tengo un conejo en mi casa que lamentablemente me comió la mata, yo no me había percatado de eso, una tarde, como ya acostumbro de sentarme, contemplarla y hasta hablarle, me di cuenta como estaba toda mordisqueada por el conejo, casi llorando decía: mi mata, mi mata, era lo que yo repetía. Tuve algunos días de reposo, mas el conejo tuvo mucho trabajo en esos días. Ellos son muy tiernos pero a la hora de comer, pueden destruir todo.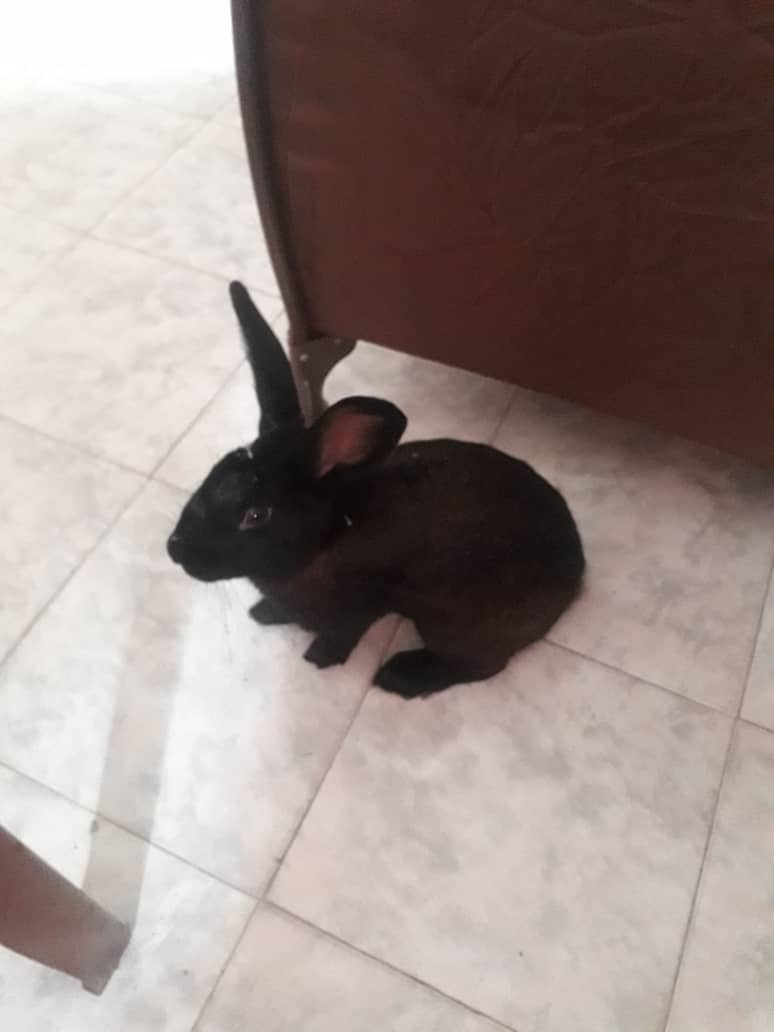 Perdí la costumbre de sentarme cerca de ella para descansar un rato cuando me sentía agotada. Pasaron los días, pero como siempre pasan los minutos, las horas, los días, las semanas volando y entre tantas ocupaciones no había notado que mi hermosa planta estaba creciendo nuevamente.
Me quedé asombrada, parece que no le hubiese pasado nada, naciendo de nuevo y me senté a verla, pensé: La naturaleza, la creación de Dios es perfecta, a pesar de todo renació, a pesar del sol, el calor, la lluvia, ella crece sin quejarse, crece silenciosamente, mientras que nosotros los seres humanos, vivimos quejándonos de todo, de calor, del frío, del sol, de la lluvia, de los problemas, y si no hay problemas también nos quejamos porque no hay problemas, somos inentendibles, demasiados
complejos, aprendí respecto a esto, que debo dejar de quejarme tanto, que todos los días debo agradecer a Dios por lo bueno y no tan bueno, porque siempre me da una oportunidad de vida todos los días, de equivocarme y rectificar, debemos ser como las plantas, crecer y embellecer donde estemos.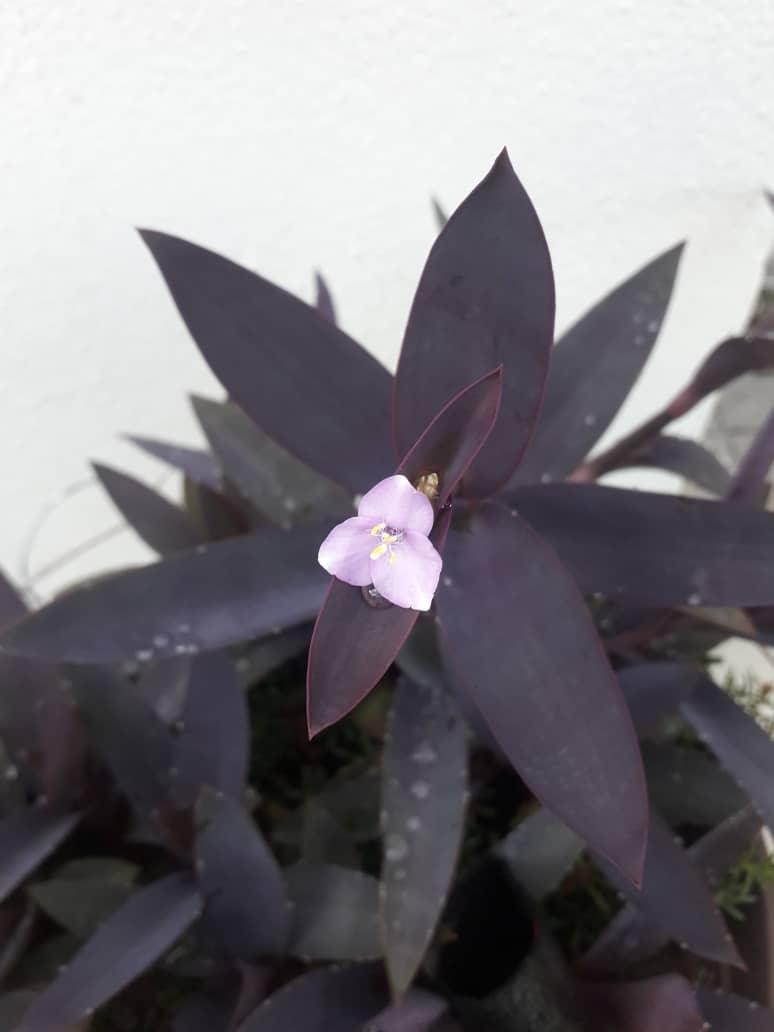 Aprendí que esta planta tiene propiedades medicinales: Alivia dolores musculares, dolores menstruales, dolores de muela, dolores ocasionados por infecciones urinarias o inflamación de vejiga, ayuda en padecimientos de gastritis, colitis, disentería, dolores estomacales, ayuda en lesiones dermatológicas, controla hemorragias, entre otros. La forma de preparación va a depender para cuál uso se necesita, sin abusar del uso. Debemos tener la guía de un profesional ya que es natural debemos tener mucho cuidado, el abuso de las plantas tienen sus contraindicaciones.
Anímate a tener esta hermosa planta en tu casa.
Todas las imágenes son de mi propiedad. Traductor DeepL. Mi firma con aplcación Canva. SeparadorfuenteSeguimos trabajando para las comunidades de esta gran plataforma...nuestra #hive.

Hello beautiful community!
In my garden I have a plant that when they gave it to me to plant I was told that it is called Cucarachera, but I had not paid attention to know about it, at the beginning I did not even stop it, I watered it of course, but it was not significant for me, one day I stopped for a moment, I was tired, I sat on a chair to breathe a little and get some air, I was disturbed with some realities, I closed my eyes and began to breathe, I was disturbed with some realities, I closed my eyes and began to breathe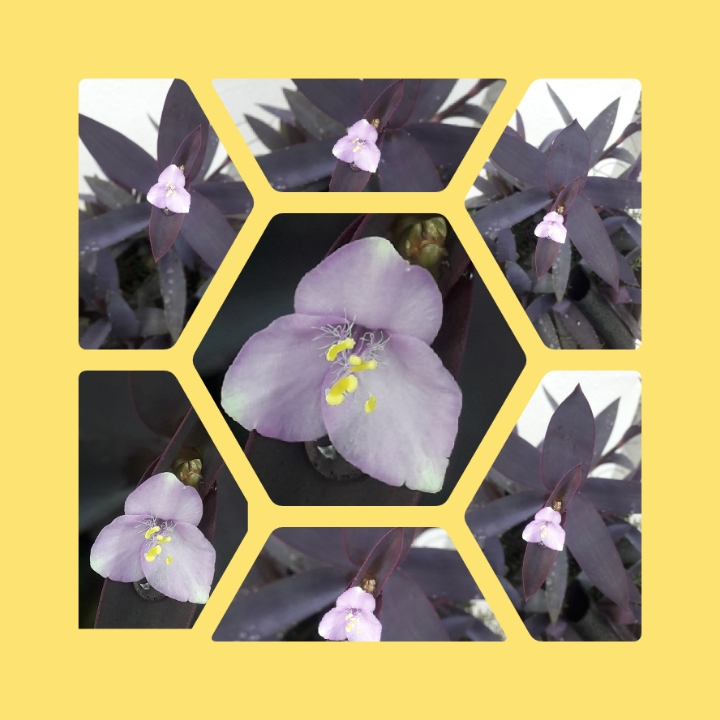 I closed my eyes and started to breathe. I opened my eyes and the first thing I saw was this plant, I began to observe it, I had never looked at it in detail, its color, its shape, its size, its hardness of the leaf, but above all for that moment, a beautiful flower had been born, very simple and sensitive, but it had stolen my attention. So we are sometimes we overlook the simplest things in life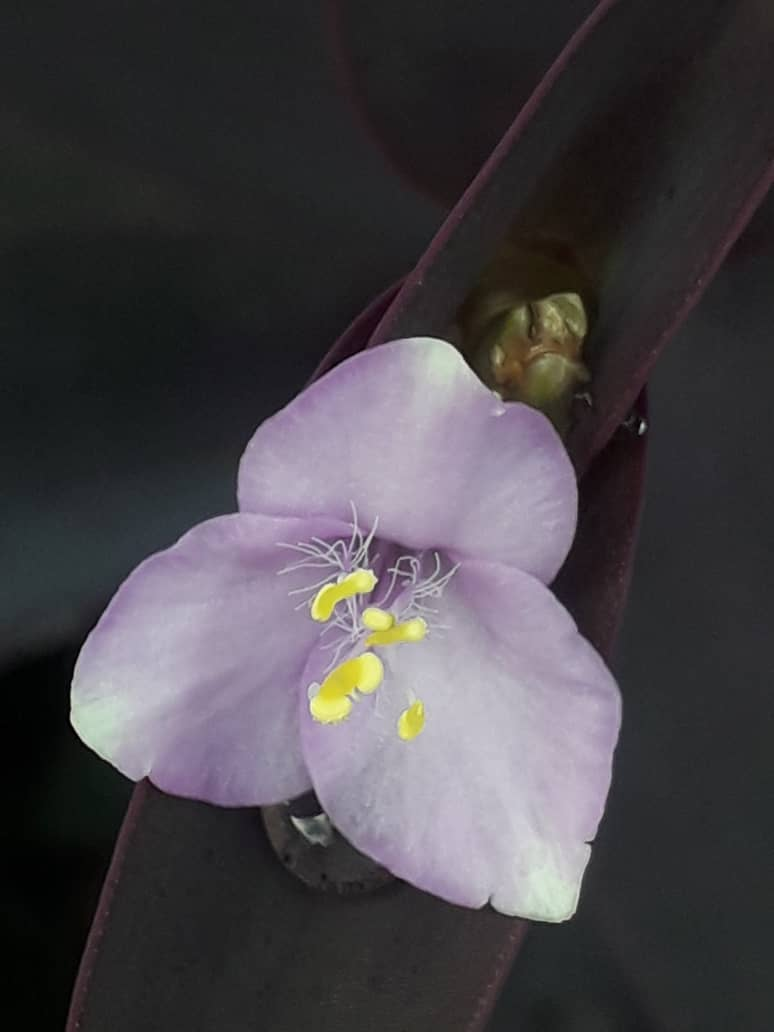 Just by doing that little exercise of observing and breathing, I was able to calm down, I relaxed in such a way that I could not even realize at what moment I calmed down. I became very fond of the plant, for having served as a model for me to feel better.
This plant can be grown in gardens, in wild places, mountains, among others. Its scientific name is Zebrina pendula, (Zebrina means striped) but it is called differently in some countries: In Mexico it is called hierba de pollo, in Colombia it is called Panameña, Cucarachita in Cuba, in Venezuela Cohitre morado.
The cucarachera, as I learned to call it some time ago when it was given to me as a gift, it has elongated leaves, they are purple, but also when I researched about it I realized that there are some that have grayish green leaves.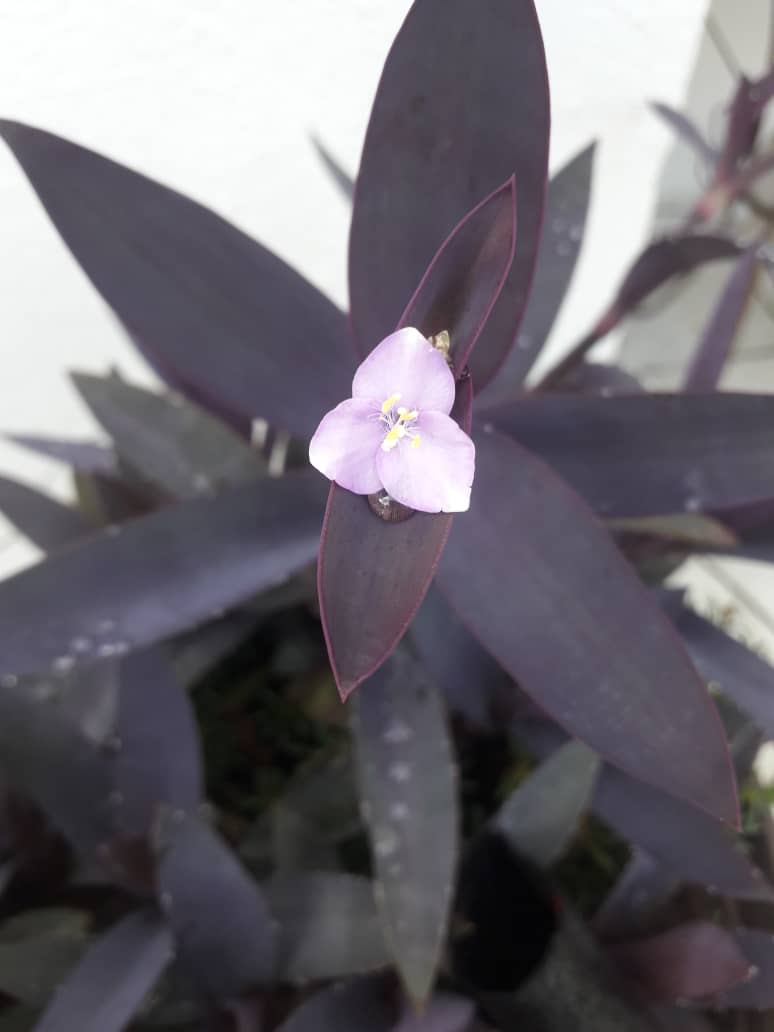 They have a lilac colored flower, their filaments white and their antennae yellow. But near my house I saw one just like it but with a pink flower. This plant is very resistant, to rain and sun, really I have no doubt about it, I would say that to everything, because I have a rabbit in my house that unfortunately ate my bush, I had not noticed that, one afternoon, as I am used to sit, contemplate it and even talk to it, I realized how it was all nibbled by the rabbit, almost crying it said: my bush, my bush, was what I repeated. I had a few days of rest, but the rabbit had a lot of work to do during those days. They are very tender but when it's time to eat, they can destroy everything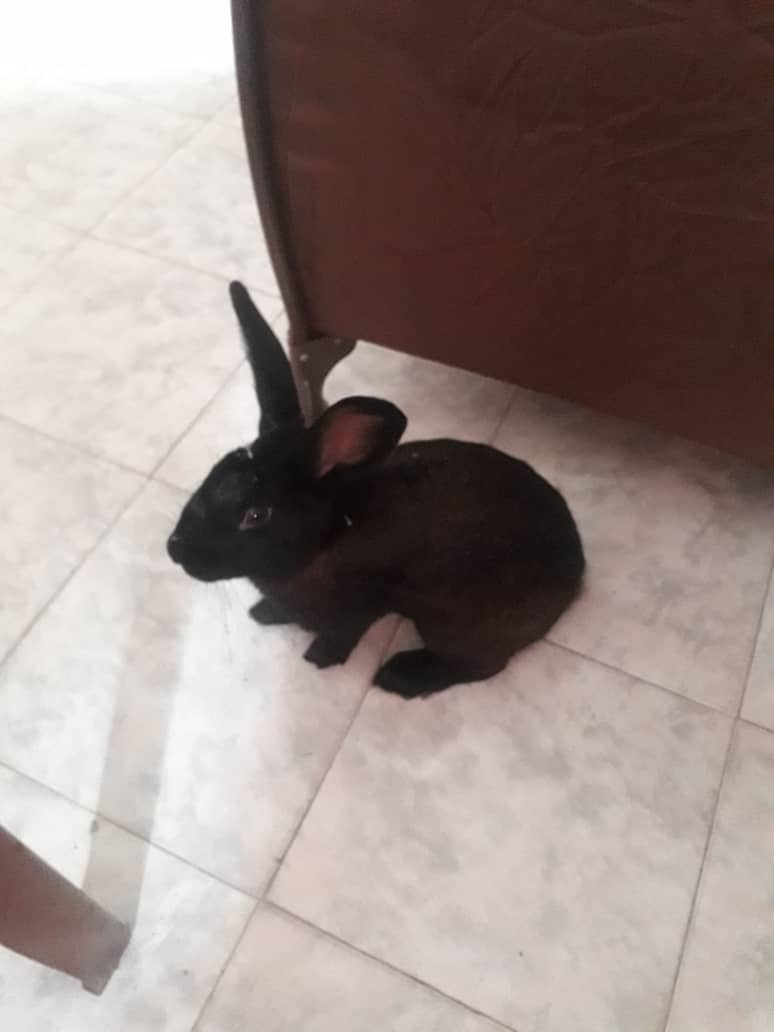 I lost the habit of sitting near her to rest for a while when I felt exhausted. Days passed, but as always minutes, hours, days, weeks flew by and among so many occupations I had not noticed that my beautiful plant was growing again
I was astonished, it seemed that nothing had happened to it, being born again and I sat down to see it, I thought: Nature, God's creation is perfect, in spite of everything it was reborn, in spite of the sun, the heat, the rain, it grows without complaining, it grows silently, while we, human beings, live complaining about everything, about the heat, the cold, the sun, the rain, the problems, and if there are no problems we also complain because there are no problems, we are incomprehensible, too many complexes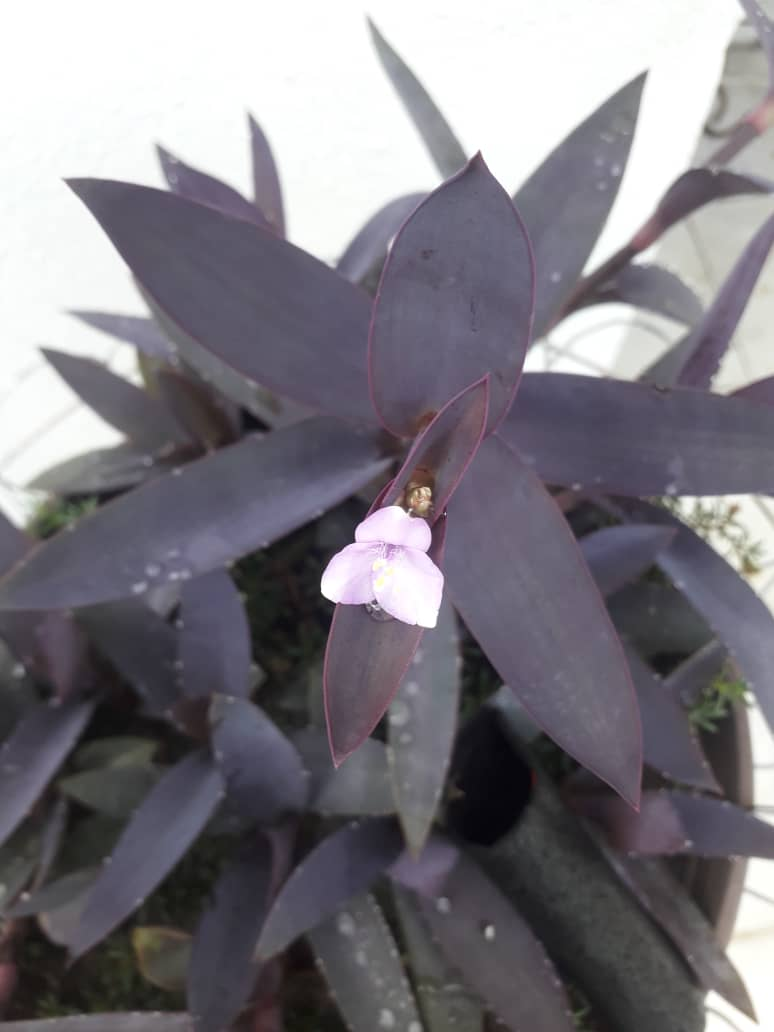 I learned in this regard, that I should stop complaining so much, that every day I should thank God for the good and not so good, because he always gives me a chance of life every day, to make mistakes and rectify, we must be like plants, grow and beautify wherever we are.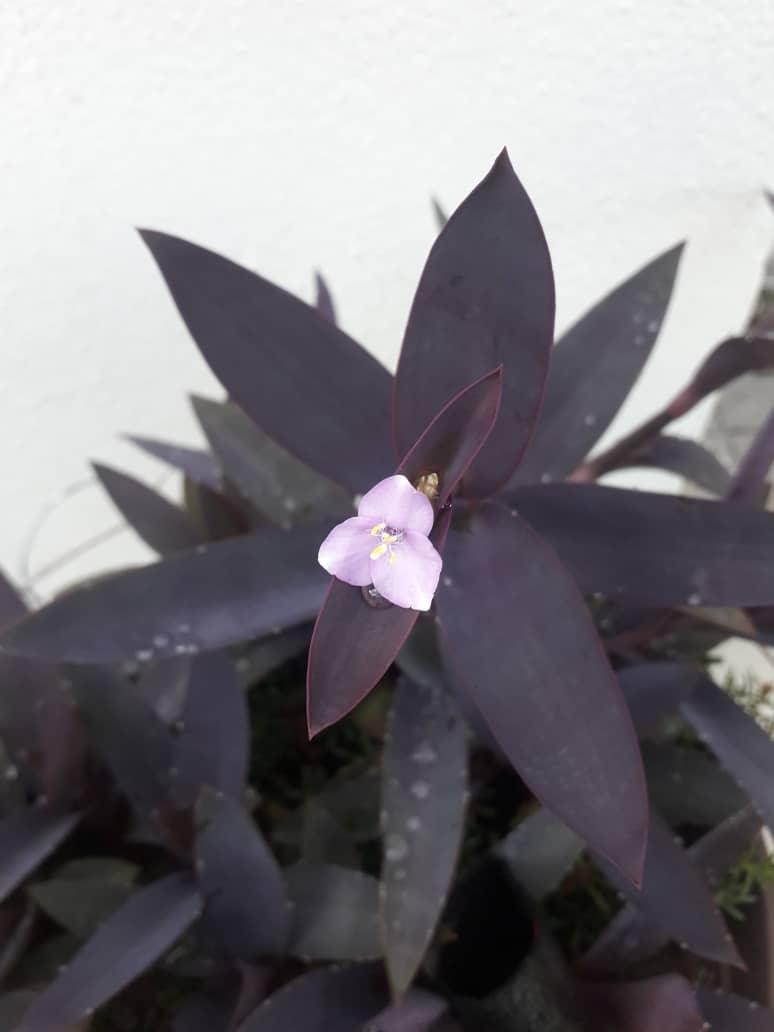 I learned that this plant has medicinal properties: relieves muscle aches, menstrual cramps, toothaches, pain caused by urinary tract infections or bladder inflammation, helps in gastritis, colitis, dysentery, stomach pains, helps in dermatological lesions, controls bleeding, among others. The way of preparation will depend on what use it is needed for, without abusing its use. We must have the guidance of a professional because it is natural and we must be very careful, the abuse of plants have their contraindications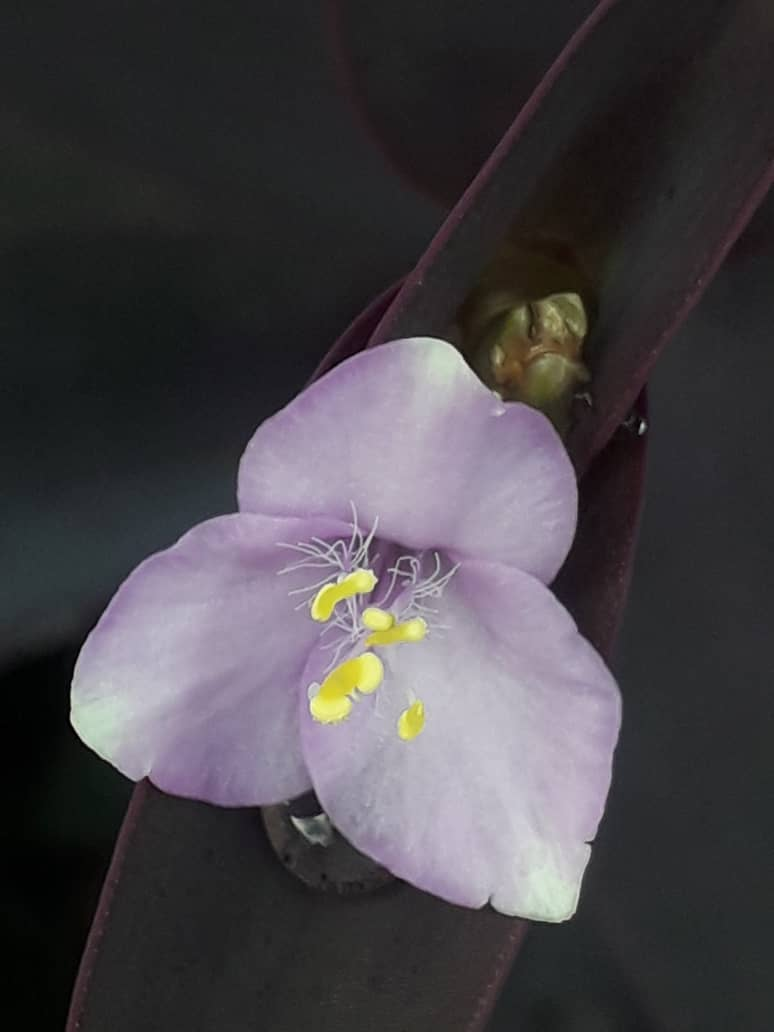 We encourage you to have this beautiful plant in your home
All images are my property. Translator DeepL. My signature with Canva application. Separator sourceWe continue to work for the communities of this great platform...our #hive.

---
---