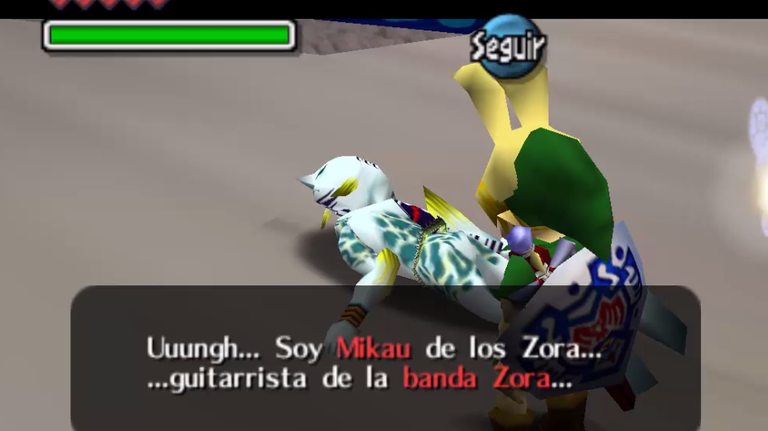 ---
[ENG]
In this gameplay we will focus on the way to the 3rd temple. We will go to the Great Bay Coast, which compared to Ocarina of time, this would be the Zora zone of Majora's Mask.
We will get the "Zora Mask" and we will go into the history of this area, and then access the temple.
I still lack control in the zora form when swimming, but otherwise we manage to go through the path without dying haha.
In this gameplay, we will infiltrate the pirates' lair to recover the zora eggs and return them. Each zora egg will take 1 bottle.
➷➹➷➹➷➹➷➹➷➹➷➹ ➷➹➷➹➷➹➷➹➷➹➷➹➷➹➷➹ ➷➹
[ESP]
En este gameplay nos enfocaremos en el camino al 3er templo. Vamos a ir a la Costa de la Gran Bahía, que comparando con el Ocarina of the time, esta seria la zona Zora del Majora's Mask.
Conseguiremos la "Mascara Zora" y nos adentraremos en la historia de esta zona, para luego acceder al templo.
Aún me falta control en la forma zora al nadar, pero de resto logramos ir por el camino sin morir jaja.
En este gameplay, nos infiltraremos en la guarida de las piratas para recuperar los huevos zora y regresarlos. Cada huevo Zora ocupara 1 botella.
---
▶️ 3Speak