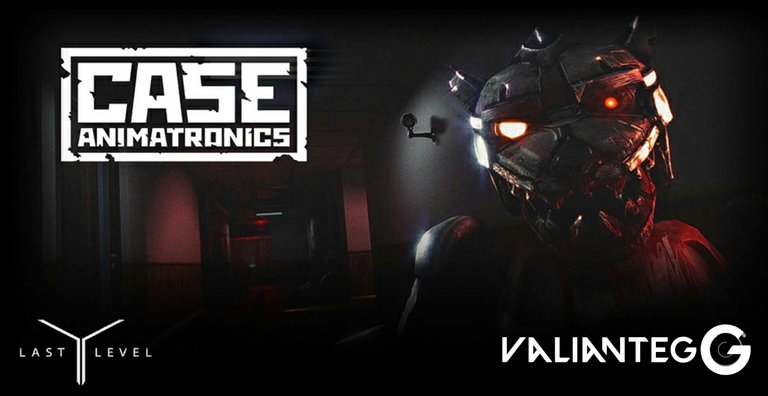 What's worse than playing a horror game you can't finish even at most seriousness and concentration, right? CASE Animatronics really gave me that problem. Goosebumps and chills are still fresh on me. Grrrr!
      When I saw this contest, the first thing that came into my mind is this game. Memories of scares and raised heartbeats are striking me again, reminiscing the times I played. I played it last year, but still feels every inch of my body shiver when I play it.
      Don't get me wrong. I played a lot of horror games such as Five Night's at Freddy's (FNAF) 1, where you play as a night guard, FNAF 2, where you play also as a night guard but in a different office, FNAF 3, where you play against Springtrap, and FNAF 4, where you play as a child. I also played Outlast, where a guy documents an abandoned asylum then finds weird things inside, and Granny and Granny 2, where you fight the Granny who kidnapped you. I also watch videos on youtubers playing horror games like Markiplier.
Overview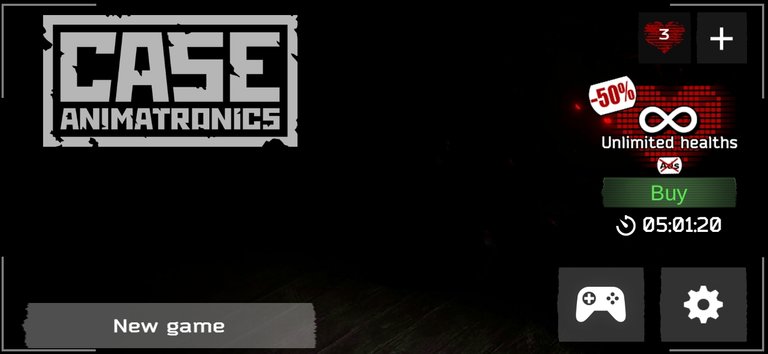 This game is too much for me. It's a game, made in the concept of FNAF games, where you were at the office late night and some dude just wants to revenge unto you, deploying animatronics.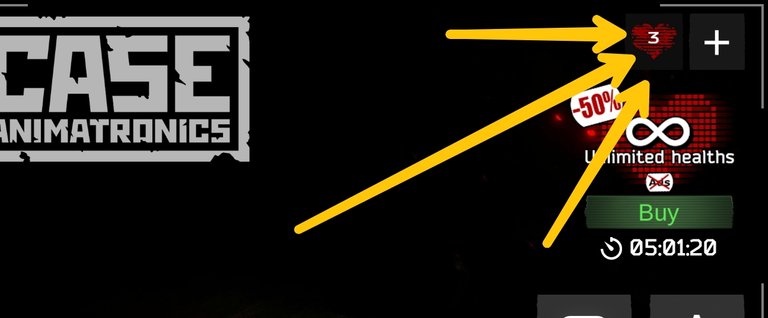 You only have limited lives as you can see in the top right corner. So you can just play a certain amount of games in a day, which I think is a good thing for non-hardcore gamers who get affected by the game they play too much.
      And one more thing, you can download it at Google Play Store if you want to play this. This game is on android phones.
Gameplay
      So yeah, I played it again for this blog. I still terrifies me and not gonna play it again. What I hate the most of this game is I can't get to the objectives. The map is barely useable, name of places are not indicated very well. I only knew where the control panel were because I played it before couple of times. Then, as you can see, a jumpscare literally faces you after that control panel thing, which gives you a burst of blood going through your veins faster than ever. In short, I was terrified 😆.
      Now at this second part, things will get a bit more spicier. It will introduce to you the animatronic on your dream and will start to hunt you down. Basically you just do the things indicated on the hints but the places said in the hints are vaguely on the map. And how are you going to use your tablet in the middle of the hallway just to know where that thing is? And the worst part? It's faster the you. If you run, it hears you. But one thing is for sure, it can't see you inside lockers and hiding places. But then, it camps that place going around in circles, which makes it harder and scarier.
      For the weak hearts, don't play this unless you're testing your limits and going beyond that. But of you love horror game, like me, play it through and you'll enjoy it. I promise that. I will not play through it again at full but man, the chills are there!
      Thank you guys for reading and have a great day! 😁
---
CHECK OUT MY LATEST CONTENTS!