Hi Everyone,
The anticipated DICE has arrived! A few days delayed with posting but I was able to get 22 packs + 1 bonus ones which came with the 20 pack bulk buy. I haven't bought so many packs at once so it was a nice change to open the whole lot together. Total paid for the 20 packs was 57600 DEC. When the reveal of the cards came out, I had a few cards in mind I don't mind having so I was hoping to get them or off the market if I am no lucky enough to open them from the bought packs. One thing the I nearly forgot is we can use our potions on these packs! All our saved potions can finally be used! I only had enough to open 12 packs with my main account and the rest was opened with my other account which had enough potions waiting.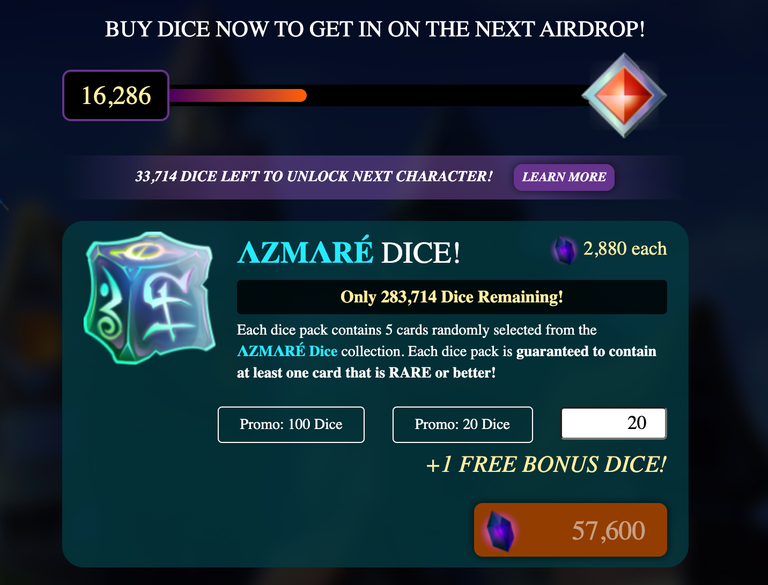 I think we receive at least a summoner for each pack so that was pretty neat. Got a few gold cards and a legendary which was nice. I had a good mixture of cards considering I didn't open that many packs compared to some other players from the game. I am holding onto these cards to decide what my next steps will be as I am sill trying to get my head around them to see which ones will benefit my existing teams.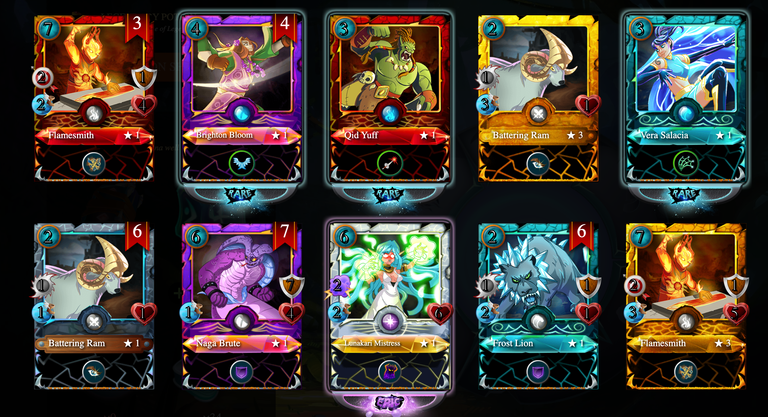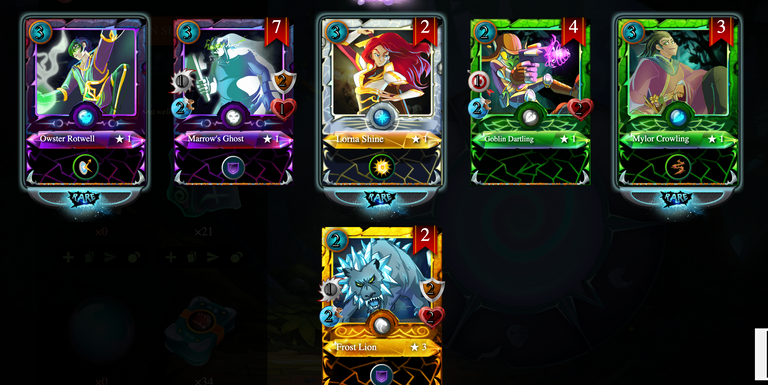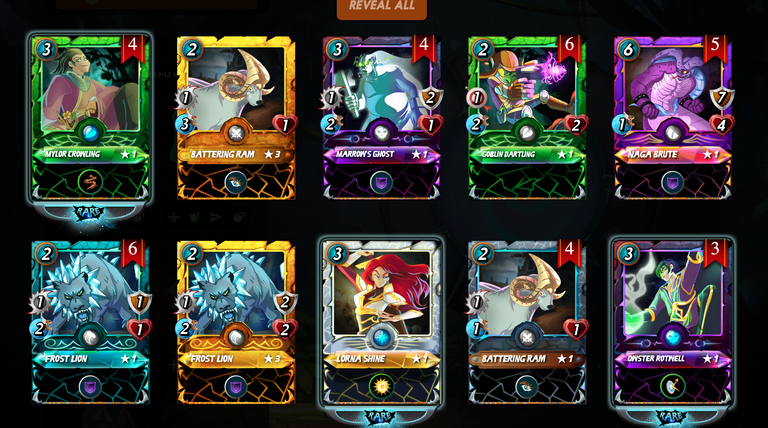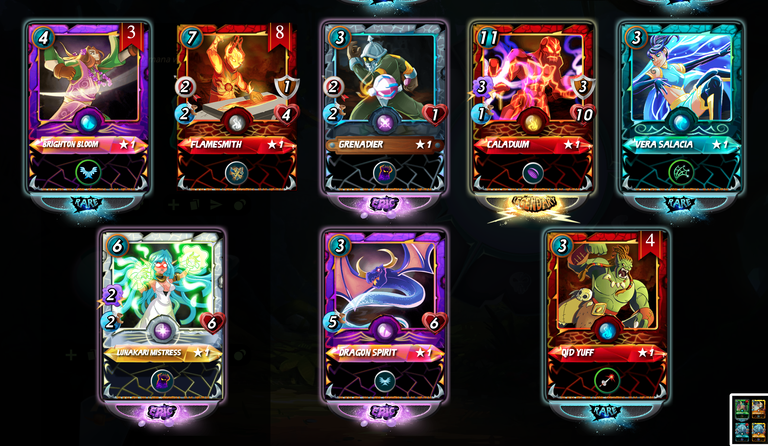 The card that I am most anticipated in this series so far would be Mylor Crowling. I've always had a soft spot for the Earth splinter and for the summoner to give the whole team the thorn ability is pretty neat especially when there is sneak as a rule set. I'm sure I'll find another 1 or 2 I might see it as a "must have" but at this stage, I need to study the cards and decide what my next step will be. Are there any cards that is a must have for you? Share them with us!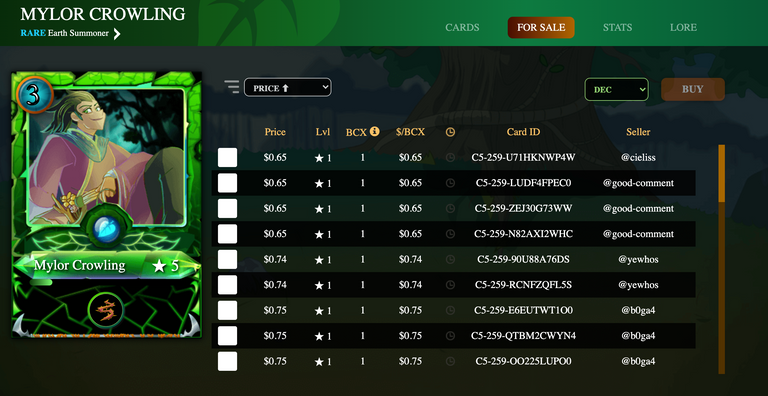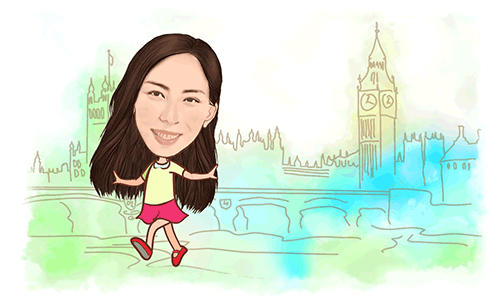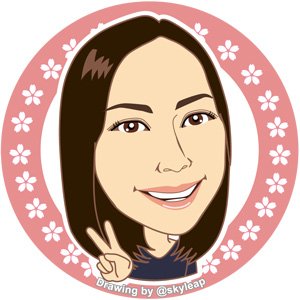 ---
Thanks for reading. If you like my post, please follow, comment and upvote me. There will be more exciting posts & destinations to come.
All photos & videos are taken by me & co in all my blogs/stories unless quoted.