Tony Hawk's Pro Skater 1 + 2 is a remake of the two games that started this saga of extreme sports, and that recovers its essence almost intact, while expanding it and giving it a major facelift. Everything remains the same: we have before us a series of scenarios full of small tests and that we have to do in less than two minutes, although we can retry as many times as we want, while we get points to improve our skater. There is a small difference: our skater's abilities are more or less those of Tony Hawk's Pro Skater 4, so we can do tricks that were not present in the games it is based on, but we have options to stick to their respective controls if we prefer it.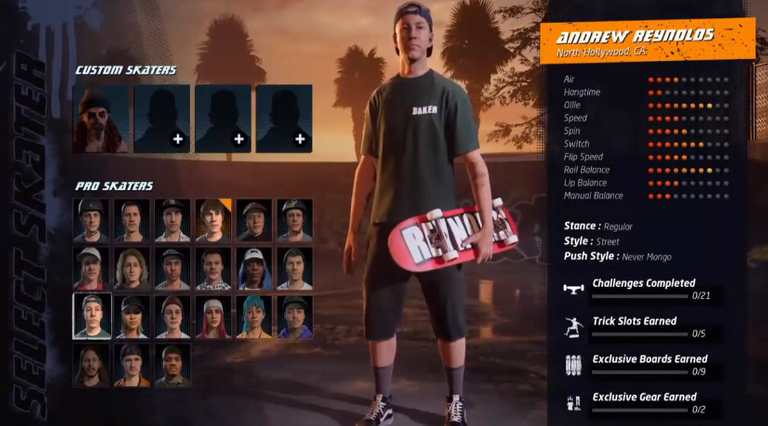 If you're concerned about the physics, I can tell you that Vicarious Visions has practically nailed them. There are some very specific things that differentiate them, but you have to be quite purist to notice it; the vast majority of the time is like playing the originals. This is the best we can tell you about Tony Hawk's Pro Skater 1+2: it's like taking our PlayStation and enjoying the two titles from 20 years ago with current graphics.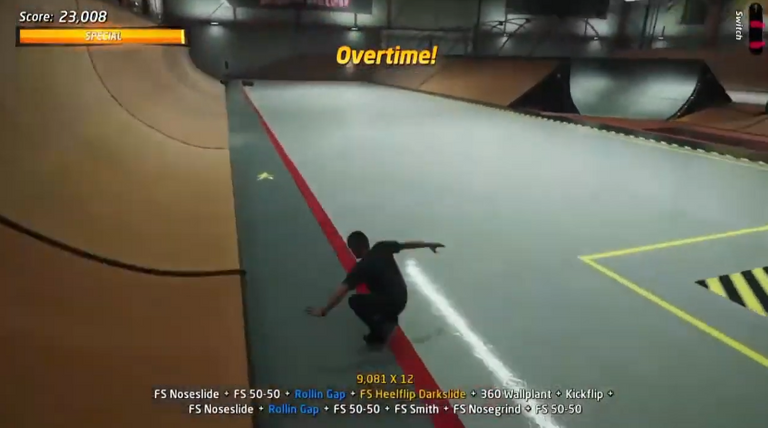 We have the same tests, we have the original skaters, we have the original soundtrack, we have the traditional game modes for both single and two-player split screen, we have the final videos, we have a character creator and a scenario creator... It is all as we remember it, but updated. Of course, Vicarious Visions has not wanted to stop here, and has expanded the base that we already know in many different ways.

Very well implemented news
The studio behind this remake has managed to do something that is not easy, implement novelties to games from two decades ago and integrate them organically. On the one hand, we see small modifications to some of the classic tests, as well as new ones, like finding the Vicarious Visions logo on stage. On the other hand, we see a challenge system that rewards us for practically everything we do, and that allows us to level up and unlock customization elements, both for our character and for the park creator, which lets us share our skate parks via Internet.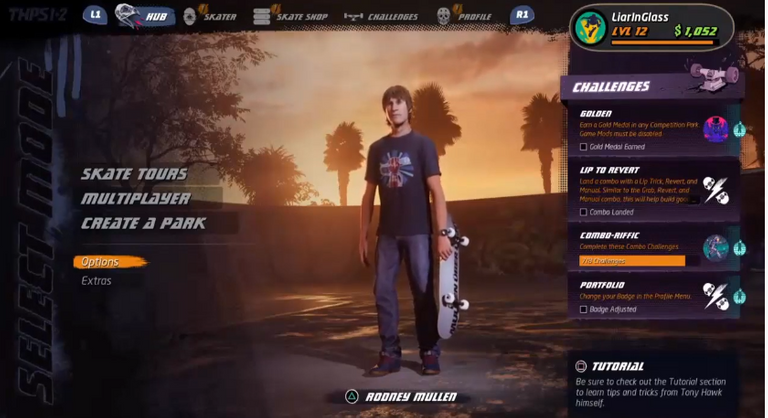 In addition to the traditional game modes, we have one that encourages us to publish our best scores on the internet in two minutes or how quickly we can do all the objectives of a level, something that we have found a real vice, and We believe that those who already know the saga will like it a lot. To this must be added, of course, the online mode, which offers casual and competitive modes, with the well-known "Trick Attack", "Combo Attack", "Graffiti" or "Combo Mambo". It is a pity that there are no private games and that they force us to play with strangers (unless we have a group of eight friends, since groups we can do), although Activision has promised that they will be included later with a patch.

A 2020 game
Audiovisually, it's impossible not to praise what Tony Hawk's Pro Skater 1 + 2 has done. In fact, we think that screens don't do it justice, and that in motion it looks a whole lot better. The level of detail everywhere makes it seem like another game at times, and it's funny how Vicarious Visions has had to resort to little tricks to compensate for the graphical jump. For example, in the original games, the lack of detail made the school bells show clearly on the wall; now they have been illuminated to make them more visible, since it is easy to confuse them with any other element.
The detail of the skaters is fantastic, not only in their appearance, but also in the animations. Many more animations have been introduced that make everything more fluid and natural, and we even see some specific to certain shots. In general, everything is very careful, and we miss that a photo mode has not been introduced to appreciate the fantastic work done by the developers. As if that were not enough, everything moves at a very stable 60 images per second, although when going to split screen multiplayer mode the rate is divided and, if that were not enough, it becomes somewhat more unstable.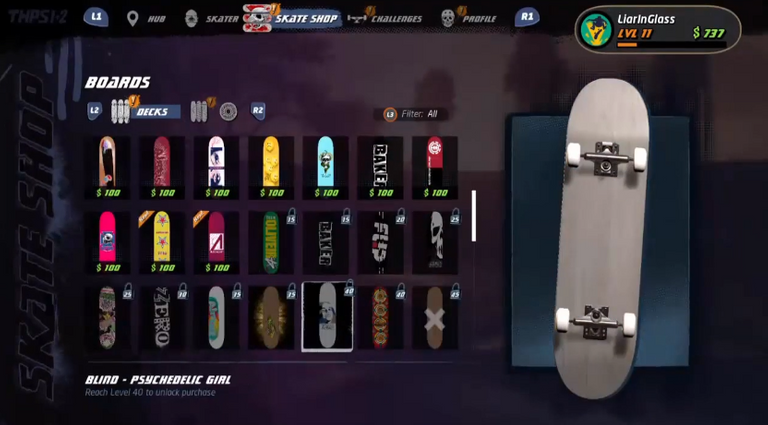 What I think of the game after playing
With only two notes that I hope to correct in future updates, certain problems when nailing the Revert with Manual that would appreciate a retouch, and a strange effect that makes the music not become the protagonist of the action as it did in the past, it is literally impossible to fault a Tony Hawk's Pro Skater 1+2 that ends up being more than we have been asking for years.
Although it may seem otherwise from the outside, this is not a simple rehash with a generous face lift. He has managed to grow where he needed to, he has been smart to maintain the sensations of the first installments and, in addition, incredible as it may seem, it is still a hilarious game.