---
Note: My previous videos have been moved to the new 3speak domain which can be found at thegoliath 3speak channel after issues with one of their developers and them having to switch to a new domain. My previous video doesn't appear now but all my others are on my channel.
This is game #2 in my series for completing SNES games using an emulator and ROMs.
In part 2 for the game B.O.B there happens to be an annoying stage where you will be using a car to move about the stage quickly, with quick reactions as you race against time to find the end of the level. At first it was annoying since I wasn't dying from moving too fast in case I ran out of time, but then I was a bit smarter and it started being less annoying and more about finishing without dying.
Another level started to show off some of the level designs they came up with for B.O.B by changing up more of the look from the general robotic sort of feeling, to having a more organic and alien planet design. Then the boss fights were interesting and sometimes hard at first, but having the required ammo types and gadgets to ensure you beat the bosses or you may just die trying, due to lack of ammo and gadget types!
I love how well they add a variety of design to make even similar looking levels, look different and have new challenges and enemies, along with the different ammo and gadget types, bonus lives and other things being sometimes easy to get, sometimes harder and requiring you to be quick and smart about it.
Streamlabs OBS used for recording and setting the scene with SNES font, my avatar and the game picture for what I am playing.
Emulator used: RetroArch
ROMS: They are the games
Saving: Using emulator saving between levels or occasionally in tough parts so I don't always die and repeat so then the game can get completed.
---
Join the BattleGames community to find great gaming content and like-minded gamers at the BattleGames Discord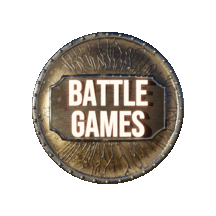 ---
▶️ 3Speak