---
Aaahh!!! Real Monsters Part #4 - The Natural History Museum
---
This is game #1 in my series for completing SNES games using an emulator and ROMs.
In part 4 for the game Aaahh!!! Real Monsters we find some dinosaur fossils hanging about for climbing and grabbing onto. These stages caused me quite a bit of grief at times, just like the other areas but a few certain spots took time to get completed.
The design of these levels makes it one of my favourite areas because it is in a museum with the dinosaur fossils but it also includes things like tar in which you will instantly die in, if you fall into the deep parts that is just not the shallow parts. The boss is one of the easiest I have faced as I quickly came up with the strategy to speed through defeating him which you will see.
I knew once this area was passed, there wasn't too much more to go or at least I thought... the next area that comes in the next video is what I initially thought would be the end but then I was able to get one more video due to multiple more stages and a final boss to face as well.
Note: This upload was done today due to having a full day tomorrow. Normally these videos are Tuesday, Thursday and Friday ACDT.
Streamlabs OBS used for recording and setting the scene with SNES font, my avatar and the game picture for what I am playing.
Emulator used: RetroArch
ROMS: They are the games
Saving: Using emulator saving between levels or occasionally in tough parts so I don't always die and repeat so then the game can get completed.
---
Join the BattleGames community to find great gaming content and like-minded gamers at the BattleGames Discord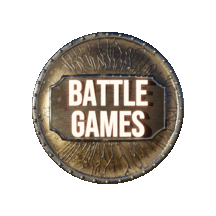 ---
▶️ 3Speak