---
Aaahh!!! Real Monsters Part #2 - The Human School
---
This is game #1 in my series for completing SNES games using an emulator and ROMs.
In part 2 for the game Aaahh!!! Real Monsters we find out what the Human School has to offer and the fun really begins! After getting used to the game in the City Dumps for part 1, it turns out that the levels keep on getting a lot harder than I was expecting, even though I knew platformers like all games, had increasingly difficult levels as you went further in.
But with difficulty in playing a game I had never played, comes joy and fun as the focus is on completing the game and it allows me to keep playing games to experience more of the wonders the Super Nintendo has to offer.
Streamlabs OBS used for recording and setting the scene with SNES font, my avatar and the game picture for what I am playing.
Emulator used: RetroArch
ROMS: They are the games
Saving: Using emulator saving between levels or occasionally in tough parts so I don't always die and repeat so then the game can get completed.
---
Join the BattleGames community to find great gaming content and like-minded gamers at the BattleGames Discord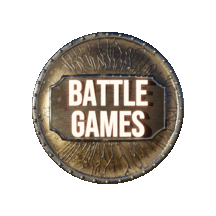 ---
▶️ 3Speak