---
Aaahh!!! Real Monsters Part #3 - The Post Office
---
This is game #1 in my series for completing SNES games using an emulator and ROMs.
In part 3 for the game Aaahh!!! Real Monsters we find out that the Post Office is yet again, getting harder than what the Human School was offering. The design of the level and the challenges involved as you continuously progress through each of them, gives an enjoyable design that is done well and a challenge requiring you to think about what to do, react quickly to the environment and things trying to stop you from progressing and an overall, increasing rage for the deaths you get because you are making mistakes or aren't expecting something to come out and kill/damage you.
I can definitely recommend this game to people whether they watched the show or not. People that love platformer games will enjoy seeing how well they can do in Aaahh!!! Real Monsters, fans can enjoy using the characters Ickis, Oblina and Krumm to complete each level and scare the crap out of enemies.
Streamlabs OBS used for recording and setting the scene with SNES font, my avatar and the game picture for what I am playing.
Emulator used: RetroArch
ROMS: They are the games
Saving: Using emulator saving between levels or occasionally in tough parts so I don't always die and repeat so then the game can get completed.
---
Join the BattleGames community to find great gaming content and like-minded gamers at the BattleGames Discord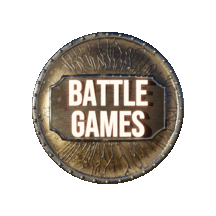 ---
▶️ 3Speak